Dear Live and Invest Overseas Reader,
As the only English-speaking country in Central America, Belize has been attracting expats in the know from the U.K., the United States, and Canada for decades.
But the fact that folks in these parts speak English (albeit with a twist) is only the beginning of the long list of reasons to give this little country a close look. Belize was a colony of the Crown until 1981, and the British left behind more than their language. They established a stable government, an English-based educational system, secure international business structures, and a legal system tied to the highest court in Great Britain.
The world's top offshore haven is also an adventure-traveler's playground...
They also built themselves a banking haven. They looked around at the top banking havens worldwide at the time and cherry-picked the best elements of the banking laws in each case. These elements were incorporated into the banking law for the about-to-become-independent nation to be known as Belize.

The constitution for this new country was based on the Canadian constitution. What does this mean?

That means boring. Boring politics, boring everything. Not much to rock anybody's boat.

As a result, in the nearly three decades since, Belize has managed to remain largely under the radar. Ambergris Caye drew some attention as the setting for TV's "Temptation Island." Otherwise, other than from global divers and sun-seekers, Belize has been really successful at attracting very little attention.

In the past couple of years, the global banking industry has been turned on its head. Used to be, the mention of "banking" brought to mind places like Switzerland or Austria. This paradigm has collapsed. There are dozens of "banking havens" around the world. The truth is, though, very few of them deserve the description right now. Belize is an exception.

Kathleen, I had a great time at the seminar. It was advertised--informative, insightful, and in-depth. It is certainly a must for anyone thinking of making a move to a Latin American country. You and Lief were terrific. The trip to Azuero was beautiful. Thank you again.



-- Joe D., United States
Belize remains a true banking haven for two reasons. First, bank secrecy. Belize maintains it. Anyone in the Belize banking industry who violates the country's bank secrecy laws goes to jail for a minimum of 18 months. Trust me. You don't want to spend 18 months in a Belize jail.

How has Belize managed to maintain its bank secrecy position while other better-known jurisdictions have all but abandoned the idea?

That's my point, precisely. Belize is little-known. This country has kept its head down. No one pays it any attention, and Belize is keen to keep it that way.
The second reason Belize stands out among the world's banking havens right now is liquidity. Thanks to recent events, bank liquidity has become a hot, sexy topic.

Current liquidity among banks around the world is less than 2%.

That's the average worldwide. What's the situation in Belize?

Banks in this country maintain liquidity rates of 24%. This standard is mandated by the Belize government. A quarter out of every dollar in a Belize bank must be liquid. If a bank falls below this level of liquidity, the government can take the keys and close the bank.

How did Belize bankers fare during the recent banking crisis? As a banker friend in this country explains, "We sat back and smiled. We knew we didn't have anything to worry about, and, in fact, not a single Belize bank has failed."
Own in Belize's beautiful Cayo for as little as US$12,000...
Belize banks maintain an extraordinarily high standard of liquidity, and they lend only 50% loan-to-value for mortgages. That's how Belize banks stay healthy.

And it's not only banks in this country that are healthy right now. The Belize economy in general is doing well. Growth rates over the last six years have averaged 6% a year. Inflation is 1.4%. An economist will tell you that this is the sweet spot, exactly where an economy wants to be. And Belize has been able to stay within this range for six years.

Belize's three main industries are finance (banking, trust companies, etc.), eco-tourism, and oil. Yes, oil, which has been discovered off the coast in volumes that appear to be as great as those off the coast of Texas. Drilling is under way...in a way so as to preserve the eco-system of the shore and the reef. No oil platforms out in the ocean.
Safe, Easy Banking Off The Radar
You can open a bank account at a bank in Belize with zero dollars. Why? Because, as I've been explaining, Belize banks are focused on attracting small- to medium-sized investors. They're not going after mega-clients. Mega-clients attract attention. Remember, Belize is a low-key jurisdiction, happy to stay off the world's radar.

Kathleen, you are like the Babe Ruth of overseas living.



-- Sean A., United States
Americans and Canadians can open either a personal account or what's called a structure account. This is the preferred option. It's an account formed for you by someone else that's not in your personal name but in the name of a structure--a trust, a company, or a foundation, for example.
Once you're offshore, you want to do as little in your own name as possible. Put everything possible in the name of a structure.

You don't have to come to Belize to open your account. In most jurisdictions, including Panama, you must appear in the bank in person to fill out the forms, sit through the interviews, and sign on the dotted line. Not so in Belize. You don't ever have to step foot in the country if you don't want to.

But I'd suggest you come have a look. You'll find yourself in familiar company. This country is attracting the attention of Baby Boomers, who are making their way to Belize in growing numbers. Walk down the street on Ambergris Caye, for example, and you hear the music of the Boomers all around--the Beatles, the Rolling Stones, Janis Joplin...
Ah, The Turquoise Caribbean... Warm, Clear, And Alive With Sea Life
"As I gazed out the window of our 15-seater turboprop airplane at the turquoise Caribbean waters below, I could barely contain my anticipation. My husband and I were on the last leg of our trip to Belize, making our way from the mainland to San Pedro, Ambergris Caye...'Temptation Island.'
"I was mesmerized by the sight of the distant waves breaking on the offshore barrier reef that the size of the oh-so-small airstrip barely registered!

"Growing up in Michigan, I'd spent the summers of my youth frolicking in warm inland lakes and local swimming pools. As a Pisces, I've always gravitated toward the water. When I moved to San Francisco, I was disappointed to discover that the Pacific Ocean is cold, dark, and dangerous. Still, I learned to scuba dive in my 20s, venturing many times into the wild waters off the California coast. But I yearned to travel to the Caribbean, where the waters were said to be warm, clear, and alive with sea life.

"Finally, I did...and, for me, nothing compares with diving and snorkeling in the Caribbean Sea--the color and clarity of the water and the abundance of life is unparallel..."
-- Expat and Correspondent Ann Kuffner on why she and her husband chose to launch their new lives overseas on Belize's "Temptation Island"...
These folks had a great time in the 1960s...then they got serious about living their lives, raising their children, and building something for themselves and their families.
Meantime, today, the world they worked so hard to create for themselves seems under attack from all sides. They...you...me...we're all trying to reclaim our footing. In this context, Belize looks seriously appealing.

Bottom line, Belize has what a lot of people in North America are looking for right now. This little country with a long Caribbean coast may be off the global banking radar, but you might do well to put it center of yours, and not only if you're shopping for a place to do your banking.

Correspondent Ann Kuffner and her husband are full-time residents of the small village of San Pedro, on Ambergris Caye, off the coast of mainland Belize. Five years ago, the couple took the leap from a high-powered, fast-tracked life in the San Francisco Bay area to a new life in a former fishing village on the sand-fringed shores of an island in the Caribbean Sea...

What? What could they have been thinking?

Ann and her husband were thinking that they were ready to stop working their way up the corporate ladder...and to start living. Today, they walk across the sand from the duplex they built for themselves to the business they've also built for themselves. They're indulging their entrepreneurial inclinations while enjoying the "retirement" of their dreams in their adopted isla paradise.
Before I go any further, let's back up and remind ourselves where we are. As I've explained, unassuming Belize is one of the top offshore and banking havens in the world today, offering safe haven for your money.
But Belize is so much more, as well...
Reef, Ruins, Rivers, and Rain Forest
Belize is also home to the second-longest barrier reef in the world. It's world-class snorkeling and scuba diving and a fisherman's paradise. Maybe you saw Matt Lauer's NBC "Today Show" special that highlighted the beauty and significance of Belize's reef system.
No Place Is Perfect
What's not so great about Belize?
You want to avoid some parts of Belize City at night.

This is the Caribbean. That means casual. The Belize approach to living can require an adjustment.
Neither will you be able to find everything you might be looking for just when you want it. If you're used to running out to Wal-Mart at any time of the day or night for groceries or hardware, for example, life in Belize may seem challenging.
Plus, Belize gets hurricanes. Proper home design and building are vital.
Banking is important in Belize, but it's not as important as tourism. This is a peaceful, eco-tourist retreat, home to more than 540 species of birds, 4,000 species of flowering plants, and 700 species of trees. Nearly 40% of Belize is protected as parkland and nature preserves.

Belize is home to the world's biggest concentration of Mayan sites. Two of the most spectacular are Lamanaii, the largest continually occupied city in the Maya world, and ATM (Actun Tunichil Muknal), to the west, in the Cayo District. To reach it, you travel through a forest and then swim through a cave...

Belize is rain forest tours, horseback riding in the mountains, hikes to the 1,000 Foot Falls (one of the largest in Central America), and pristine rivers cascading into shallow pools perfect for an afternoon swim...
True Safe Haven
A country of but 300,000 people, most of them farmers and fisherman, and home to a large community of Mennonites, Belize is one of the safest places I've ever spent time.

I'm not alone in this opinion. "Open Road" travel guide says this country is, "Peaceful and non-meddlesome, blissfully unimportant... Belize rarely merits attention in any foreign newspaper."

Belize is full of warm, wonderful people. As Correspondent Phil Hahn, who divides his time between Belize and the States, explains, "I've felt at home in Belize since my first visit in 2003, and, since then, I've worked to make it my second home. I return monthly. When I took my family with me on one of my early visits so they could see what I was so excited about, my children said, 'Dad, you have more friends here than you do at home.' They're right.

Kathleen, as a reader of
Overseas Opportunity Letter
and a Private Placement Funding Syndicator for over 25 years, I really have to commend you for your insight and honesty in telling like it is to your readers. It is uplifting to read an article from a person like yourself who is delivering the truth to her readers. Keep up the good work.



-- Norman S., United States
"These friends I've made in Belize have come from all over the world, and all have fascinating stories. Some are adventurers, others educators or entrepreneurs, some salt-of-the-earth folks looking to make new lives."
Most people you meet in Belize have two common characteristics. They are hospitable, and they are fiercely independent. The average Belizean--including those who've adopted this country as their homeland--would choose to live in a humble home and off the land and sea rather than be beholding to someone. This country operates according to an old-school mentality that many of the world's more developed nations seem to have forgotten.

Consider Sue, for example. She's the proprietress of Amigo's, a popular Belizean watering hole, who came to the country in the early 1980s. She was dating a guy at the time who had decided to check out the opportunities in Costa Rica. He and his dad were at the Miami airport waiting for the flight. After several drinks, they realized they'd missed their plane. So they went to the ticket counter and told the agent to book them on the next flight headed south. A couple of hours later they were in Belize. Shortly after that, Sue was starting her first business in her new country (a sand, gravel, and concrete company). She has been an independent businesswoman ever since. After the concrete business, Sue ventured into agriculture, then into the restaurant/hotel supply business, then, in 2004, she built Amigo's.

Another expat in this country, Rev. Macarena Rose, who moved to Belize in 2004, describes coming to this country from Florida as "a lateral move." With its English language, common law tradition, private property rights, and abundant natural attractions, it's easy to see why people from the United States, Canada, and the U.K. feel so at home here.
Resort Oasis In The Cayo...Built From A US$600 Stake
As a British Commonwealth country, Belize has always attracted expats from the U.K. One such adventurous soul is Mick Fleming, the owner of Chaa Creek, the spectacular rain forest resort on the banks of the Macal River in the Cayo District. Mick and his wife Lucy were two eco-travelers who met picking apples in the U.K. On Feb. 11, 1977, well before eco-tourism was trendy, the couple arrived in Belize with the clothes on their backs and US$600. In Belize City, they hitched a ride in an old beat-up Land Rover out to the Cayo District, home of the Maya Mountains, rain forests, and fertile farmland. Mick and Lucy fell in love with the area and rented a place in San Ignacio. The money they'd brought with them ran out, so they went to work at a farm picking beans for US$40 a week.

Then they met an Englishman who had retired from the R.A.F. and owned 137 acres on the outskirts of Cayo. They made a deal with the fellow Brit to rent the land with an option to buy it. They backpacked miles into the jungle and finally found the property, which had a little wooden cabin but otherwise was completely overgrown. Undeterred, they unloaded all of their worldly belongings, including a foam mattress, a cooker, a saddle, a rake, and a shovel. They cleared an area for a small farm and began growing vegetables that they transported to town by canoe via the Macal River. Mick remembers feeling like a rich man one day when he sold a load of squash pumpkins for US$90.

In 1981, they purchased the land they'd been leasing, and, suddenly, visitors began arriving. Mick and Lucy's produce business made about US$30 per week. As more and more travelers passed through this part of the country, they realized they could earn more money by providing backpacker accommodation. They built a cabana with a thatched roof, tasiste walls (palm trunks), and a dirt floor.

That was the beginning of Chaa Creek Lodge, which, today, includes a dozen luxury cabanas, a restaurant/bar, a spa, a cascading pool, an equestrian center, a campground, beautifully landscaped grounds, and organized activities.
Chaa Creek has evolved tremendously and impressively. But Mick and Lucy? They're still the same adventuresome souls who migrated to this little corner of the world three decades ago. When you meet Mick today, he'll greet you with a big smile and a welcoming handshake that makes it clear. At heart, he's still that guy who chose to settle down in the middle of the rain forest with a US$600 stake in his pocket...
The Good And Simple Life...But Is It For You?
Belize is the simple life defined, but the country also boasts the modern conveniences you need to live comfortably. Easy Internet access in most areas allows you to continue working, if you want, and it makes it easy to stay in touch with friends and family back home.
This is not to say that Belize is for everyone.

More to the point: Is Belize for you?
There's only one way to find out. Come see the country for yourself!
I've been traveling to Belize for more than 20 years. I knew from the first day of my first visit, as a just-starting-out travel writer, that this was a place I wanted to spend time long term.
That initial, instinctive response to a place is important. You know in your gut, often right from the start, whether a place is right for you or not. It feels like a fit...or it doesn't. You feel at home...or you don't.

You are so much better than the others out there writing on these same topics. I receive this kind of information from many other sources. None of them compare. They're all sales letters pitching their next seminars or books or secret stock tips. Anyway, just wanted to let you know you are on the right track. Anyone who makes the comparison between you and the other resources available will choose you.



-- Stephen S., United States
Before you can make a determination one way or the other about any place, you've got to wander the streets, walk the beaches, hike the hills, speak with other expats who've already made the move, and, critically, have all your questions answered by experts with firsthand knowledge and experience.
Is Belize a place you should consider spending your time or money? Would you be happy living here full-time (like our Correspondent Ann Kuffner)...or maybe part-time (like longtime friend and Correspondent Phil Hahn)? (Belize's unique QRP residency program means you can enjoy the tax advantages of being a Belize resident even if you spend but two weeks in the country each year.)
The only way to answer those questions is to get on a plane.
And that's what I'm writing to invite you to do. Come on down to see this unassuming English-speaking haven for yourself. Join me and my top Belize contacts and resources for two-and-a-half days in June for our Live & Invest in Belize Conference and have every one of your Belize questions answered by people who know from firsthand experience what they're talking about...
Isn't Belize really humid?...
Aren't there a lot of bugs?...
Is the government stable?...
What are the benefits of the QRP residency program? What's required to qualify?...
What would life here really be like...on Ambergris Caye, on the mainland coast, in the mountainous Cayo?...
Is there a developed expat community to look to for support?...
What's required to open a bank account?...
What are the options for medical care?...
What cost local health insurance?...
Is Belize City as unsafe as some make it out to be?...
Where does it make sense today to buy for investment?...
How much to build a home?...
What about Guatemala? Aren't they ready to invade Belize?...
Where are the best beaches in the country?...
Can I really get the things I need? I mean...how would I live without Wal-Mart and Home Depot?...

"You Don't Need A Big Retirement Account Or Income
To Live The Good Life Here"
Great climate...fresh food...a healthy, adventurous lifestyle. For many, Belize is the good life defined. Take Correspondent Ann Kuffner, for example...
"Initially, I was attracted to Belize by its natural beauty and environment, including the opportunity it offers for scuba diving and water sports," Ann explains.

"Thinking back to when this country first got my attention, I realize that, then, I wasn't in a hurry. I had a lucrative career. I wasn't thinking of making an international move. Instead, my husband and I invested in a vacation home on the island of Ambergris Caye. For eight years, we traveled to Belize yearly, to relax and to scuba dive.

"I wanted to be sure before committing to something as dramatic as a move to another country. When I did think about the idea, I mainly considered living in Belize part-time.

"But then came 2008, and everything changed. My best friend and co-worker, a 50-year-old senior VP, lost her 'secure' management job. Would I be next? I knew the time had come for me to get serious about making a move, even a full-time one. As more financial and political landmines exploded around me every day, I began to plan my escape.

"In the end, I chose Belize because it provided me with a safe haven in this difficult time. And moving here allowed me to retire eight years earlier than if I had remained in the States.

"Through Belize's QRP program, I obtained my residency in less than four months. That part was easy. The difficult part was making the decision to make the move in the first place.

"Now I live on 'Temptation Island.' Remember the 2001 Fox reality show? The Hollywood producers left Belize long ago, but the beauty and charm of San Pedro, Ambergris Caye, remain. This short-lived TV show provided great exposure for this little country!

"I moved to Belize as a QRP retiree, but I wasn't seeking 'retirement' in any conventional sense. My goal was and is to remain active and to participate fully in life. Now I'm involved in an athletic club on Ambergris. It's easy to stay healthy here, especially as I can work out at the club most days.

"Perhaps the most important point to be made is that you don't need a big retirement account or income to live the good life here. My husband and I are living a great life, and we get by on much, much less than we were spending to live back in the States.

"As I packed my bags for Belize, I knew that the U.S. economy was in serious trouble. But it wasn't clear how bad it would get in that country. I'm relieved to have escaped in June of 2008. Like everyone else, our investments and 401Ks have taken major hits. But my husband and I will be OK. The cost of living here is very affordable. And the banks are secure.
"And you don't have to become a full-time expatriate if you don't want to. That's one of the best parts of Belize's QRP program. You can take advantage of the benefits it offers even if you spend only a few weeks a year in the country.

"Most North Americans realize that their quality of life is declining. At the same time, countries that once seemed remote are now within easy reach. And they have much to offer.

"We pay a high price to reside in North America. For many, the price has become too high. I'm one of those people.

"But I understand how intimidating the idea of relocating abroad can be at first. Again, that's a big part of the reason Belize makes so much sense. It offers one of the most user-friendly and most affordable foreign residency programs in the world.

"It also allows for a quality of life that, for my husband and me, is the biggest benefit of having made this move. I love the small-town environment here. We don't have movie theaters, galleries, and the sophisticated things you get in a big city. But the island is truly beautiful. We spend a lot of time outdoors.

"And we enjoy a rich social life. It is easy to get to know people, and there are many volunteer activities to get involved with. Music is big, as are festivals and special events. Most music is free, and everyone, it seems, is a musician..."
When you join us June 21 through June 23 for our Live & Invest in Belize Conference, you'll learn everything you need to know about residency and taxes (Belize is one of the most user-friendly places in the world to establish foreign residency and a true tax haven)...bank accounts and corporations...holding structures and health insurance...employment opportunities (these are limited) and current entrepreneurial opportunities and real estate investment options (these are not)...
Over the course of these intensive two-and-a-half days, you'll also meet everyone you'll need to know to launch your new life in Belize. We're opening our personal rolodex for this event...live and on stage.

At our Live & Invest in Belize Conference, we'll introduce you to:
Michael Cobb
Chairman and CEO, ECI Development
After enjoying a successful career in the computer industry, Mike Cobb decided to pursue more pioneering opportunities in the emerging real estate markets of Central America. In 1996, Mike and his business partner formed a company, Exotic Caye International (ECI) to provide loans to North Americans purchasing real estate in Belize and throughout the region. As the need for capital outstripped the supply, the mortgage company was converted to an international bank under the jurisdiction of Belize. The bank continues to provide mortgage services but has expanded its services to encompass a full realm of financial products.

Mike and his partner moved into real estate development, including, to start, a resort on Ambergris Caye, Belize. Then, in August 2000, ECI purchased 3.5 miles of Pacific beachfront property due west of Managua, Nicaragua. This master-planned community boasts world-class infrastructure, private homes, and condominium units.

In February 2006, the ECI Development group acquired 1,100 acres and 3 kilometers of coastline in Costa Rica, setting the stage for expansion into this market. Most recently, they merged their Belize property with a much larger parcel and have begun to develop 200 units on Ambergris Caye.

Additionally, Mike Cobb has spoken at more than 100 international conferences about real estate financing and development. He has acted as a consultant to The Oxford Club and gives counsel to various real estate projects throughout Central America. He, his wife Carol, and their two daughters, Amanda and Emily, make their home in Managua, Nicaragua.
Lief Simon
Private Real Estate Investor, Consultant, and Developer
Lief Simon has lived and worked on 5 continents and traveled to more than 50 countries. His real estate investing experience began more than 12 years ago with a multi-unit building in Chicago. After selling that building for a leveraged total return of more than 1,800% in 2 ½ years, Lief began to diversify internationally. In the dozen years since, he has personally bought and sold property in 18 countries.

As the founding editor of Global Real Estate Investor and Real Estate Editor for International Living for 10 years, Lief spent more than three weeks out of four on the road for an entire decade, traveling almost constantly in search of the world's top emerging real estate opportunities.

Lief looks for one of two market situations when evaluating a potential investment: an abundance of opportunity created by a market distortion (crisis investing) or a chance to position yourself ahead of new infrastructure or some other local trend (the path of progress).

For example, Lief told his readers to buy in Argentina immediately after the 2001 financial crisis in that country, a time when CNN was showing riots in the streets and warning people to stay away. Lief saw not crisis but opportunity. Forward-thinking readers who followed his lead enjoyed appreciation rates of 100% and more in fewer than three years on buys in Buenos Aires.

In recent years, Lief has also turned readers on to investments in Mexico, Nicaragua, and Romania, buys that have appreciated 160% in 18 months, 120% in 12 months, and 82% in 15 months, respectively.

Lief retired from International Living at the end of 2006 to pursue his own real estate investment agenda. In the three-and-a-half years since, he has focused his attention on Panama and on global property investing for his own account.

Most recently, Lief returned to the beat he covered earlier in his career and worked with Live and Invest Overseas to launch his new Global Property Investor's Marketwatch real estate investment advisory service.
Joel Nagel
Founder and Managing Partner, Nagel & Associates LLC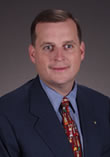 Joel Nagel is the founder and managing partner of Nagel & Associates, a boutique legal firm focused exclusively on international issues and with a special focus on tax, banking, and asset protection opportunities in Belize.
Joel's focus is on helping clients to select the right jurisdiction for a transaction and the best vehicle to reduce taxation and to protect assets. He has pioneered the licensing of international structures for foreign banks, mutual funds, hedge funds, and insurance companies. Joel created his firm's Personal Asset Protection Program and has developed sophisticated international estate plans encompassing trusts, corporations, partnerships, and insurance products.
Joel will bring all this experience to bear as he helps attendees in Belize understand the current opportunities available in his preferred offshore jurisdiction.
Philip Hahn
International Development Consultant
Philip Hahn has been designing, building, and developing properties for more than 20 years. His firm, Nautilus Design Group, Inc., has been responsible for the design and construction documents for more than 6,000 homes in the southeastern United States.
Phil saw the potential for development in Belize in 2003, when he purchased the property for Orchid Bay, a 115-acre New Urbanism community. At Orchid Bay, Phil combined his experienced with quality coastal home design with his love of classical architecture to create an evocative new Caribbean town.
Phil has spent much of the past seven years in Belize, building relationships within the Belize business community and government. These relationships help ensure that the communities he designs have the infrastructure support and sustainability required to protect homeowners' investments.
Phil's current focus is the development of a sustainable community in Belize's Cayo District called Carmelita. This is a one-of-a-kind project in this country, and Phil is bringing his many years of experience, in both residential development and in Belize, to bear.
Peter Zipper
President, Caye International Bank, Ltd.
Peter Zipper, head of Caye International Bank, Ltd., based in Belize, has been involved in marketing and international business development in the private banking industry for nearly 25 years. An authority on offshore banking and investment centers, Peter has lectured at thousands of conferences and spoken on television and radio shows around the world on the subject, in both English and German.
Peter began his career in banking in Canada in the early 1980s, before moving to Vienna, Austria. There he was responsible for international business development at a European bank for 17 years. During this time, Peter developed and conducted sales, marketing, and management training programs and initiated and developed the international marketing program for the bank.
Ann Kuffner
Live and Invest Overseas Correspondent and Full-time Belize Expat
After a successful 25-year career in the high-powered corporate world in the States, Ann Kuffner made a dramatic transition to an entirely different way of life in Belize.
In February 2000, Ann and her husband Mike first traveled to Belize on an organized investment tour. An avid scuba diver, during that trip she convinced Mike to purchase their first properties in Belize, on Ambergris Caye. One thing led to another and Mike, a contractor, built their first home in Belize in 2001.
In the nine years since, they have opened the San Pedro Fitness Club and begun work on the Baymen Garden Condominium development. In 2007, the couple partnered with ECI Development.
Ann lives full-time in San Pedro Town and is both the Club Director and the Vice President of Sales for Grand Baymen. Most mornings you can find her at the Club, practicing salsa aerobics, taking a Tai Chi or water aerobics class, or assisting members. The rest of her time is spent on Grand Baymen business or enjoying the laid back "Isla Bonita" lifestyle. She joined the Live and Invest Overseas team in early 2009 and now is one of our key Belize Correspondents.
Ann lived in the San Francisco Bay Area for over 30 years and traveled extensively for both work and pleasure. She thoroughly enjoys her San Pedro Town lifestyle. As a Belize Qualified Retirement Person, Ann can explain the benefits of this unique residency program.
Trevor A. C. Bradley
Marketing and Client Affairs Officer, Georgetown Trust, Ltd.
Trevor Bradley is the Marketing and Client Affairs Officer for Georgetown Trust, Ltd. He has lived in Belize all his life, gaining a wealth of experience in this jurisdiction's banking and tourism industries over the past 20 years and a thorough in-depth knowledge of its political and economic history.
Trevor's professional activities take him often to Puerto Rico, Panama, Nicaragua, Guatemala, Mexico, China, Canada, Bahamas, London, and various cities across the United States. His main emphasis is on the advantages of Belize as a haven for Retirement and Residency, Business and Investment, Wealth Protection and Management, Tourism, and Environmental Research & Exploration.
Amma Carey
International Marketing Consultant, and Full-time Belize Expat
Amma Carey is a marketing professional specializing in travel and real estate opportunities in Belize. She currently provides consulting services to several different interests. Whether implementing promotional campaigns, increasing internet search presence, or managing customer relationship software, Amma helps companies reach and excite new customers. However, what she enjoys most is introducing people to the quaint country she has come to know and adore.

Amma fell in love with Belize in early 2007, when she began as a sales and marketing representative for a developer/community. She moved to Northern Belize where she could lead property tours, work with the Belize Tourism and Industry Association, and "hold down the fort" as the company's only full-time expat. She built relationships and developed insider knowledge of the Belize community.

Amma graduated from the University of Florida with a BS in Marketing, but the training that equally equipped for life in Belize began well before college. Amma grew up in a waterfront community in Florida and spent her summers aboard a boat in the Bahamas. Amma and her sisters had their own boat, and Amma was spearing fish at an age when many kids are learning to ride a bike. Little did she know it was preparation for her Belize Boat Master's License!
Most User-Friendly Foreign Residency Program
In The Americas
Ten years ago, the government of Belize enacted legislation to allow Qualified Retired Persons (QRPs) to obtain permanent residency in this country. In many ways, this program is the most efficient route to foreign residency anywhere in the Americas.
Furthermore, you can enjoy the benefits of being a QRP even if you spend as little as two weeks a year in Belize. (Of course, once you get to know Belize, you may well want to stick around much longer. Running away to a new life in the Caribbean doesn't sound like such a bad idea, does it? But that's entirely up to you...)
Belize's QRP program offers not only the equivalent of a U.S. Green Card to foreign residents aged 45 and older, but it also grants a host of other incentives designed to encourage foreigners to come and bring their money. These incentives include a permanent exemption from any Belize taxes, including income tax, capital gains tax, estate tax, and import tax on household goods, automobiles, boats, even airplanes.
The only requirements for the program are that you or your spouse be 45 years of age or older, that you consider yourself to be retired, and that you show that you have at least US$2,000 a month in income to support yourself in Belize. While pension income can be shown to meet the last requirement, the easiest way to prove financial means is simply to deposit a minimum of US$24,000 into a Belizean bank account.
In practical terms, the "consider yourself to be retired" requirement means that, as a QRP, you can't apply for a work visa. This is not to say that you can't do international, internet, or even local Belize business as an entrepreneur. You just can't take on traditional "employee" work. And, indeed, Belize offers a world of opportunity for the would-be entrepreneur.
Belize's QRP program can work well for you not only if your ultimate plan is to retire to Belize...but also if your plan, simply, is to travel and move around in retirement. If you are a U.S. citizen, this Belize QRP program is an opportunity to qualify as non-resident in the States for tax purposes. You could spend a few months a year in the U.S....maybe winter in Central or South America...then do a little traveling in Europe or Asia...remembering to spare a couple of weeks from your globetrotting to visit Belize.
Under these circumstances, the benefits of the QRP program could be significant, especially if you're an American with active business income from outside the States. In this case, as a non-resident American, you could make use of the foreign earned income exclusion in the States and not only be free from Belize tax, but from U.S. federal tax, as well.
International tax, residency, and QRP experts will be on hand throughout our Live & Invest in Belize Conference to detail the particulars and the advantages of this unique foreign residency program and to answer your questions to help you understand how you might best benefit, given your personal circumstances.
Who else do you need to know? Others just like you who've already made the move. Expats already living, investing, or doing business in this country. We'll make these introductions, too, to other expats who chose this country as the place to launch their new lives overseas...and haven't regretted the decision for a minute.
In addition, during these two jam-packed days, you'll meet experts who will speak to you about medical care and health insurance in Belize...real estate purchase and rentals...property title insurance...obtaining a visa and qualifying for the country's QRP program...opening a bank account...shipping your household goods to the country...receiving mail as a Belize resident...everything right down to how to have the electricity turned on in your new home, how to arrange for cable and a cell phone, and how to go about furnishing your new Belize digs...

Kathleen, a quick note to say thank you to you, your staff, and the professionals who participated today in your conference. It was a great day for me and I am sure for every other participant, as well. I am so happy to have taken the decision to join the group, as I am learning a lot about investments, offshore banking, living in foreign countries, and much more. Congratulations for your organization.



-- Serge B., Spain
Plus, we'll walk you through a detailed and fully itemized budget for living in Belize, both as a property owner and as a renter. In fact, we'll present you with more than one budget, for the cost of living on Ambergris Caye, for example, would be quite different from that out in the Cayo.
We'll also make sure you have plenty of time to mix and mingle one-on-one, during cocktail receptions and over poolside lunches, with both the speakers and your fellow attendees. These private introductions with like-minded folks and those whose footsteps you're considering following...these alone are worth the price of admission and can often prove the most important benefit of the entire event.

Bottom line, here's our promise to you: We're going to show you Belize, from the islands to the mainland coast to the rain forest interior. We're going to show you the real Belize. The good, the bad, and the ugly. This will be the real deal.
No place is perfect, and we understand that a rose-colored view does you no favors.

Informative and factual, no bunk! I really appreciate that.



-- Judith D., United States
There are reasons the folks you'll meet at this event have chosen to spend their time and their money in Belize. They're fans. But they're not fools. They recognize not only the pluses, but the minuses, too, of day-to-day life and of trying to do day-to-day business in this country. They're enjoying the advantages...and they're reconciled to the downsides.
An important part of our agenda during our June 2010 event is to show you these downsides...so you can decide whether you could live with them, too.
This will be a high-energy, full-throttle two-and-a-half days. But we'll do everything we can to make sure it's also a whole lot of fun. As I said, we're building in cocktail receptions, lunches, open-air parties, and other special events to give you as much opportunity as possible to mingle and mix with your fellow attendees and your Live and Invest Overseas panel of experts.
As Correspondent and full-time Belize resident Ann Kuffner puts it, "We Baby Boomers don't usually retire, per se. We transition. My husband knew I would drive him crazy if I didn't have something to do after I left my corporate job. I think I am busier now than ever, running the fitness club, setting up a real estate business, teaching salsa aerobics, trying my hand at travel writing... But it is so much more fun and interesting than my previous life.

"There is a real sense of community here in this place that I have never experienced before. Big cities are busy and remote. You never see your neighbor. Now, everywhere I go, I know people. It is very satisfying way to live..."
Come on down and discover for yourself what Ann and her fellow expats resident in Belize already have discovered. This is a special country holding out particular and timely advantages right now. You should see what I'm talking about firsthand.
I'm very much looking forward to this chance to spend time in one of my favorite countries in the world. I hope to meet you there!
Sincerely,



Kathleen Peddicord
Publisher, Live and Invest Overseas
P.S. We'd like to invite Overseas Retirement Letter subscribers to join us at a specially discounted price, along with previous conference attendees, who also enjoy special savings. Live Overseas Personal Consulting Clients attend as our guests, of course. Other important discounts are available. See below for full program and cost details...
Live & Invest in Belize
June 21-23, 2010
Program Details, Costs, & Special Discounts
Your
Live & Invest in Belize
admission includes all seminars, breakout sessions, workshops, lunches, cocktail parties, entrance to the sponsor hall, participation in the farewell reception, plus printed materials and your "Belize Retirement Report."
The cost of admission is only US$1,095 per person, only US$1,595 per couple. (That's right...the second half of a couple attends for less than half-price.)
We're holding our event at the Radisson Ft. George Hotel in Belize City, where we've negotiated a very special rate for our attendees, including both full breakfast and free wireless Internet.
We've reserved a block of rooms, but, when they're gone, we may not be able to get more. Frankly, we're expecting a great turnout, given the volume of pre-registration sign-ups we've been receiving. So, again, please, don't delay in making your reservation.
Important Discounts & Special Offers:
We'd like to extend a special discounted invitation to our Overseas Retirement Letter subscribers. If you're an active ORL reader, you save an additional US$50.
Plus, we offer a special US$100 discount if you have attended any event with us in the past.
And, of course, Live Overseas Personal Consulting Clients are invited to join us as our guests. Simply contact Conference Director Sofia Hogan to reserve your place in the room.

Don't delay. Reserve now to take full advantage of special offers and limited-time discounts.
Click on the Reserve My Place! button below. Or get in touch with our Conference Coordinator Sofia Hogan by e-mail:
Events@LiveandInvestOverseas.com
or by phone (toll-free from the United States): 1-888-627-8834.
Remember to mention that you're an
Overseas Retirement Letter
subscriber or a previous conference attendee when you get in touch. Sofia will take care of everything from there.
On behalf of our entire Live and Invest Overseas team: We look forward to meeting you soon in sunny, sandy, English-speaking Belize!
HERE'S WHAT SOME RECENT
CONFERENCE ATTENDEES HAVE TO SAY...

Thank you to you, your staff, and the professionals who participated at the event. It was a great experience for me and I am sure for all the other participants, as well. I am so happy I made the decision to join the group. I learned a lot about investments, offshore banking, living in foreign countries, and much more. Congratulations for your organization.



-- Janet K., United States

Kathleen, my husband and I would like to take this opportunity to thank you so very much for the recent Live and Invest conference. Our minds are still reeling with all of the information presented to us. All of the presenters were very knowledgeable about their respective fields. We also enjoyed talking with other expats-in-waiting. Mike and I live in the snowy part Washington State. Last year was very snowy and cold. Needless to say, we would love to spend at least our winters someplace warm instead!



Thanks again for all of your hard work in putting together the conference. For anyone considering a move to a foreign country, a conference like this one should be on their must-do list.



-- Diane D., United States

Kathleen, I'm sure it will take you a few days to recover from the intense effort that you and your wonderful staff put into the conference. From my perspective, it was an excellent production. Thank you.



-- Elmore S., United States

Kathleen, the honesty and realism of your information shines through. I am looking forward to continuing reading your offerings for a long time.



-- Carol C., United States

Just great. Very welcoming and supplied answers to all questions very well. I'll see you again soon.



-- Charles M., United States

Kathleen, thank you for all your hard work. You have made a lot of people dream and a lot of dreams come true. I enjoy all the e-mails from all your staff living all over the world. I am always telling people about you and how you started your publications years ago. In fact, I just today told my banker about how honest and smart you are, letting us know where to go. Wish I had listened to you more years ago...



-- Marlene M., Alaska

I particularly appreciated your information today about the joys (?) of international rental property. What I admire is your honest, tell-it-like-it-is approach. A lot of people have been hurt by nothing but glowing reports about offshore living from various sources. Your honest, direct approach is a real service.



-- Arlean K., United States

This was a 10! Great event. Awesome job by the Live and Invest Overseas
team!



-- Edward T., United States

The level of experience, knowledge, and competence is top-shelf. Primarily, I appreciated the sincere and honest approach of the organizers and all the presenters, as well as the obvious desire to give participants complete, accurate, timely, and appropriate information and to answer questions thoroughly.



-- Andrew F., United States

Kathleen, I have to say that you seem to dig deeper into the feel of a particular place and to do comparative analysis between alternative places. Your approach is more sophisticated and thoughtful and therefore more useful than that of other information sources covering these same subjects.



-- John W., United States