First, we compared Cuenca, Ecuador, with Medellín, Colombia…
Then we looked at a more outside-the-box comparison, thinking through how Panama City, Panama, squares off against Paris, France. (Spoiler alert: In this face-off, Paris came out the cheaper choice.)…
Now let's look at how up-and-comer Medellín, Colombia, stacks up versus long-standing number-one retire-overseas choice Panama City…
Here's how
I'd lay this out…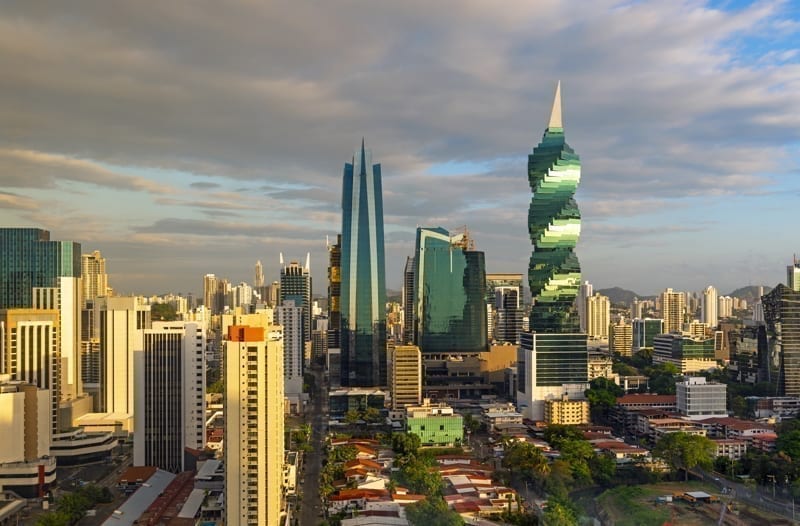 Panama Cons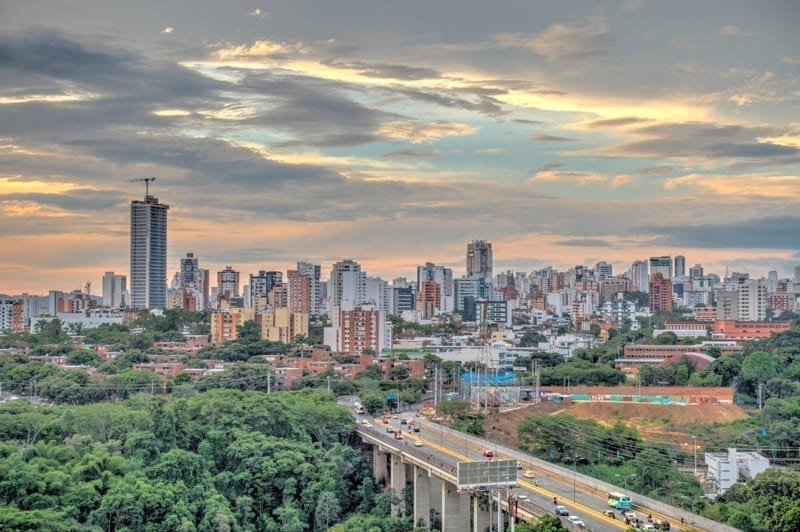 Colombia Cons
Let's Take A Closer Look
In the context of the issues most important to the would-be investor or retiree, here's how these two countries stack up against each other…
1. Cost Of Living 
Remember the exchange rate. Right now, thanks to the U.S. dollar's continued strength versus the Colombian peso, Colombia can be the greater bargain by far.
2. Cost Of Real Estate 
Again, thanks to the exchange rate, real estate in Colombia can be 60%+ cheaper, apples to apples.
Also note that, while it's possible to own luxury in both Medellín and Panama City, Panama City luxury now comes at a much higher cost.
3. Climate 
Way more comfortable in Medellín than Panama City, for example, but both countries offer many different climates.
4. Quality Of Life 
What are you looking for? Both countries offer city, coastal, mountain, and rural choices.
5. Ease Of Residency 
Colombia is perhaps the world's easiest place to establish residency right now. No lawyer is required, and we've known people to go through the process in one hour.
On the other hand, Panama's Friendly Nations visa program is the best option in the world today if you want to work.
6. Banking And Doing Business 
Panama is the clear winner, thanks to:
7. Infrastructure 
A tie.
8. Taxes 
Panama is the screaming champion on this score, a true tax haven, while Colombia qualifies as a high-tax jurisdiction, with, for example, a corporate tax rate as high as 34%.
However, if you're a retiree making a move with retirement income, you probably don't have to worry about this. For the retiree, a move to a new country should be a tax-neutral event.
9. Health Care 
Top-quality, international-standard care is available in Panama City. Outside the capital, the standard of care in this country falls.
Eight of the top 35 hospitals in all Latin America are in Medellín. Other cities in Colombia have similarly top-standard facilities.
10. Ease Of Settling In 
Panama City is a kind of halfway house for expats, a very easy and comfortable first step overseas. Medellín is an emerging expat destination, though more discovered and therefore easier to navigate as an expat or foreign retiree all the time.
Bottom line, though, Colombia is more challenging in this regard unless you speak Spanish.
Which Is Right For You?
Depends on your circumstances, personal preferences, and agendas…
I say: Why choose?
Spread your life around a little. Live or invest in both!
Kathleen Peddicord
Comments