Dear Live and Invest Overseas Reader,
The Southern California coast. Let's face it. Even in the wake of the recession and the big real estate bust, retirement on this primo stretch of beachfront is still priced wildly out of reach for most. You'd have to pay millions for a house on the sand there. And nearly a million dollars for a place even close to the water with a decent view.

If this has been your dream, probably you've resigned yourself to the idea that you'll never be able to realize it.
If that's the case, then I've got good news, I'm here today to tell you that it's not too late. The California dream is still in reach. You can still have it all--the beach, the surf, the marinas, the yacht clubs, the community, the restaurants, the nightlife, and the views.
Those long and glorious Pacific Ocean views.
Maybe not in California but someplace else where this lifestyle has been recreated. A place where Nature serves up the same sand, the same sea, the same surf, the same blue skies...and where the amenities and services that man has developed alongside all that natural beauty are international-standard and, in some cases, five-star. I'm not talking about some tiny, rough-around-the-edges, hard-to-get-to, back-of-beyond outpost.
I'm talking about a place that offers:
Beautiful beaches--more than 10 of them...
Fantastic weather year-round...
Affordable cost of living...
Easy access (it's just a two-hour flight to the U.S.)...
21st-century infrastructure (not only for roads and highways, but for Internet, telecommunications, etc., as well)...
Plenty to do for fun, especially outdoors and around the water...
An established and expanding expatriate community...
Top-notch medical care...
Proven rental market for investment...
Rich arts and cultural life...
English spoken widely...
And spectacular sunsets, too.
Again, this isn't some Third World outpost where the roads are all dirt. This is the real world, where your retirement life could be not only comfortable...but even luxurious.
Where you can enjoy a luxury retirement on the Pacific...at a very, very affordable price? We'll tell you...and then we'll show you how to launch your new life there!
This isn't one of the world's cheapest places to live. But it is one of the most affordable places anywhere today to enjoy a real-world, not a developing world Pacific beach lifestyle.
I'm talking about Mexico's Riviera Nayarit, this country's beautiful Pacific coast from Puerto Vallarta north to the port of San Blas.
For more than 27 years, I have been traveling the world looking for ideal places to live and retire, the best places to spend time and money. It's not often I find a place with a standard of living you can comfortably, easily slide into and where you can both find and afford the beachfront home of your fondest daydreams.
Puerto Vallarta and the Riviera Nayarit that stretches along this beautiful expanse of Mexico's Pacific coast boast some of the most attractive retirement and second home values available anywhere. High-quality, high-caliber houses and villas with killer views, the kinds of places you might expect to find along California's coast...but available for prices that haven't been seen in that Pacific coastal state for decades.
Puerto Vallarta boasts beauty, history, accessibility, real-world infrastructure, culture, a low cost of living, and, of course, an impressive Pacific coastline backed by miles of white-sand beaches. For all these reasons and others, in 2010, the AARP declared Puerto Vallarta as the best place in the world for retirement abroad...
Over on the Caribbean coast of Mexico, prices in the developed areas have outpaced the quality of the available lifestyle. If you go more off the beaten path on this coast, to where things are more affordable, what you find qualifies as more "off-the-grid," as well. On Mexico's Caribbean coast, retirement is typically more adventuresome than upscale or even comfortable. Maybe not what you have had in mind all these years you've been thinking about and planning for this stage of your life.
That's why, for my money, the #1 beach lifestyle choice in Mexico is the Pacific coast in and around Puerto Vallarta and the emerging Riviera Nayarit.
Sure, you could retire on the cheap way up in the mountains or in an inland town in many places in Mexico. But if that's not what you're hoping for, I recommend you take a good look at the Riviera Nayarit. This part of Mexico offers everything you could want...at a price you can afford.
Have you dreamed of living or retiring on the beach in southern California but figured you could never afford it? Now you can afford the California Dreamin' lifestyle...even if your budget is nothing like jet-set...in beautiful Puerto Vallarta...
For example, right off the Riviera Nayarit in the town of La Cruz, there's currently a brand new one-bedroom condo, complete with access to a marina, for only US$159,000...
In a gated community just off the North Shore of the Riviera, there's a three-bedroom home with an asking price of US$119,000...
On the more upscale side, there's a two-bedroom luxury golf villa in the Marina Vallarta area. Price? Only US$220,000...
Or retire on the Punta de Mita peninsula, where it's only a 10-minute walk to the beach. I recently spotted there a cozy two-bedroom house with a jacuzzi tub in the main bedroom. The cost to own this dream home is just US$130,000...
This is a friendly, close-by place, with all the amenities and services you're accustomed to. Puerto Vallarta offers just about everything So Cal serves up...but at a fraction the cost.
The better you get to know this region, the easier it is to understand why so many expats, from North America and beyond, are increasingly seeking out this part of Mexico for both part- and full-time escape.
Five Good Reasons
to Retire To The
Riviera Nayarit
Escape the cold winters... and never pick up a snow shovel or scrape a windshield again...
Sidestep the recession at home and invest where your money can go much further...
Live better, healthier, and with much less stress...
Grow your investments tax-free or tax-deferred...
Immerse yourself in a stimulating and vibrant culture...
In this region, especially in Puerto Vallarta, you can get along just fine speaking English. As a result of 40 years spent cultivating the local tourist economy, English is widely spoken here.
Puerto Vallarta is a cosmopolitan resort town, small but rich with culture and romance...world-class shopping, great activities at hand... all in a spectacular setting.
Another great thing is that you have your choice of three distinct areas... each with its own lifestyle options and opportunities. There is truly something for everyone, with a range of budgets and living options.
Maybe that's why Puerto Vallarta was named the best place to retire in the world by AARP in 2010.
And with property prices like Southern California's 20 or even 30 years ago, this is a place where the waterfront life is still affordable.
At one new development north of Puerto Vallarta, you could own a luxury-level home with a beautiful Pacific Ocean view in a five-star, private retirement community. I'm talking about a full-service, gated resort community, complete with all the expected amenities... clubhouse, restaurant, pool, property management, etc.
In addition, this community offers added services that qualify the property as luxury: room service to your house from the clubhouse restaurant, access to a five-star beach club, laundry service, a wellness center...

Kathleen, the honesty and realism of your information really shines through.

-- Carol Cooper, United States
What would this kind of lifestyle cost you in the United States? A million dollars? More?
In the community I'm thinking of outside Puerto Vallarta, the cost for this luxury-level home with its glorious Pacific coast view is about US$400,000.
This is the kind of opportunity available right now in what has become one of my favorite retirement havens anywhere in the world.
Life As You Want It--Comfortable And Easy
Puerto Vallarta could be called Mexico's chicest, most cosmopolitan, and most richly romantic Pacific coast beach escape. Even if you never set foot in the water, this is one beach resort you'll appreciate for its scenery, stunning location, and endless opportunities and distractions begging to be explored.
You'll never run out of ways to fill
your days and nights in Puerto Vallarta.
Whether you're a thrill seeker, a nature lover,
or just like trying new things,
you won't run out of fun options...
Just a two- or three-hour flight from major U.S. cities, Puerto Vallarta offers fine dining, world-class shopping, cultural events, great health care, and intimate historic areas with cobblestone streets and colorful colonial structures.
And this is one overseas retirement haven where you don't ever have to feel isolated or alone. Puerto Vallarta and the Riviera Nayarit are home to one of the world's largest established expat communities. You'll never have to look far to find new friends and groups to get involved with.
Movie Magic Beautiful
Puerto Vallarta, or "PV," as the locals call it, lies along one of the world's most beautiful bays, the Bay of Banderas, the largest on the Mexican Pacific coast.
Velvet-green mountains, running down nearly to touch the bay, form its backdrop. Thanks to this location between hills and sea, you can swim or sail in the morning and enjoy walks, hiking, or horseback riding in the hills... that same afternoon.
And, again, perhaps the best part is that this region offers lifestyle options to fit even modest budgets. In town are very affordable apartments and condos in local neighborhoods with plenty of character.
Around the marina, you'll find high-rise, modern condos. And the outlying neighborhoods boast single-family homes.
The broader P.V. area also boasts seriously developed infrastructure, making for comfortable, even easy living. Yet it still manages to retain its "Mexico-ness." In the beach towns strung along the coast north of Puerto Vallarta, you can find all the old Mexico charm expats typically come to this country seeking.
And the beaches (more than 10 of them) are excellent, some of the finest on the Pacific coast.
Now please understand. Puerto Vallarta isn't the cheapest retirement choice in the world. Or even the cheapest option in Mexico.
I can tell you from my experience that Puerto Vallarta is more expensive than Panama City, for example. Which is to say, you aren't going to find it a super-bargain compared with the cost of living Stateside.
In Puerto Vallarta, though, that's not the point.
Spectacular beaches and charming
colonial hill towns...real estate bargains and easy proximity to the United States...Puerto Vallarta is one of the world's most appealing destinations for North American retirees...
This isn't developing-world living. This stretch of Mexico's Pacific coast has already been developed to a high level. Life here can be not only comfortable, but even easy. You can enjoy a fully-appointed lifestyle.
Development started decades ago on the bay south of P.V. and has worked its way gradually past Punta Mita to the north. This means you have lots of options, from more-established, denser areas near P.V., in the state of Jalisco, to newer and emerging ones north, in the bordering state of Nayarit.
Much of the development of this coast has been for tourism. The beaches close to Puerto Vallarta, especially along the stretch known as Nuevo Vallarta, are strung with massive resorts and mega-condo buildings built to be rentals and second homes.
This region has reached full maturity from a tourist infrastructure point of view. You can find any standard of housing you're looking for, and every imaginable service and amenity.
Choose Your Lifestyle
Puerto Vallarta itself is a charming, colorful, and inviting city with a rich history, dating back to a battle Cortez fought with the locals in 1524.
In this dramatically beautiful, fully appointed,
very First World Pacific beach location,
you have a second chance to realize the
California-style retirement of your dreams...for half the cost...or less...
The city itself was founded in 1851. At the same latitude as Hawaii, temperatures are typically in the 80s F. The year-round average temperature is 73 degrees F, with almost no rain from May to November.
It's easy to understand why tourism has thrived here for decades. Nicknamed "The Friendliest City in the World," Puerto Vallarta welcomes foreigners of all kinds. Don't let the many touristy resorts and vendors fool you, though. There are plenty of authentic and rich experiences and areas to explore.
Historic Heart
El Centro is the heart of Puerto Vallarta proper. Located north of the river, it is known as "Old Puerto Vallarta" and, more recently, as the "Zona Romantica." The cobblestone streets are lined with statues and historic buildings. The amphitheater across from the main plaza offers free events and entertainment regularly. It is a taste of the real Mexico you will never find somewhere like, say, Cancun. The nightlife is lively, no matter what you're interested in. Dozens of restaurants, nightclubs, sports bars, and cantinas all sit within walking distance of one another.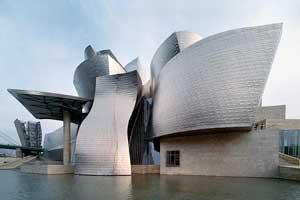 Puerto Vallarta has emerged as the leading
Mexican seaside resort town for art and culture, boasting thriving visual arts facilities for both creation and exhibition...
Museums and galleries are plentiful if you're looking for regular doses of culture. Art is important here and taken seriously. Public installations are scattered throughout, and performances by entertainers of all kinds take place almost every evening. Taxis and busses are plentiful, so getting out and around to take advantage of everything going on is a breeze.
Down on the beach is the famed Malecon, a well-maintained beachfront boardwalk. Again, transportation is not a worry in this area. Few locals in this neighborhood have cars, and, living here, you certainly could get by without one. Conveniently located markets and stores make it easy to handle daily life. Real estate in El Centro can be the most expensive in the city, but with reason: You can enjoy the nightly fireworks right from your balcony...and, the cool, consistent ocean breezes will keep you comfortable day and night.
Just north of El Centro is Nuevo Vallarta. This is a more fully developed area, with many resorts and beach hotels. Living here, you could play on a different world-class golf course each day of the week. And that's just the start of the attractions of this region. The activities include nearly any interest you could imagine. From whale watching and parasailing to horseback riding and camping.
Are you a boater? This region also boasts four state-of-the-art marinas.
Housing options include beachfront condominiums and modern-style homes with gardens, swimming pools, and patios. Great beaches of white sand are all you see as far as you look in either direction, and, behind them, the construction is more recent than in other parts of Vallarta. If you're looking for modern amenities and comforts, this is an area to consider.
Are you a boater? This region boasts four
state-of-the-art marinas. What's more, living
here, you could play on a different world-class golf course each day of the week...
This is a popular destination, with hotels sometimes filled year-round. Which is why this part of this coast, especially, also offers an interesting rental property investment opportunity. Yes, occupancy and room rates fell off post-2008, but they have rebounded. In the current global climate, you want to be shopping for yields. A rental investment on this part of this coast could qualify nicely.
Outside Puerto Vallarta is the larger area of Nayarit. North of the city, this is a developing region still ripe with opportunity. Here you will find housing values unmatched in the town center. This region is a 30-minute drive north of Puerto Vallarta proper, so, living here, you would want to have your own transportation. If you're looking to escape the constant buzz of the city, though, this could be an excellent choice. There is still abundant beach access, and the mountains are lush and also easily accessible. There are plenty of markets, shops, and bars, as well. As you head out into the countryside, there are lots of colorful small towns. Some offer amenities and services that qualify as luxurious, some are tiny and sleepy.
This is another area that offers interesting investment opportunities. Between 2007 and 2011, foreign investment into this region was an estimated US$22.7 billion. This kind of stimulus is worth paying attention to. In addition, the Mexican government continues to target this part of this country for growth. We believe that right now is the time to be shopping with an investment agenda in mind. Resident global property investing guru Lief Simon is on the case. More on this in a minute.
The AARP on Puerto Vallarta:
"First-class urban amenities and
charming palm-fringed villages"
In 2010, the AARP chose Puerto Vallarta as the best place to retire abroad in the world.

"With its profoundly rich Indian and Spanish culture, its spectacular beaches and charming colonial hill towns, its real estate bargains and its proximity to the United States, Mexico is the undisputed number-one destination for American retirees. Our choice in Mexico is the Puerto Vallarta region, located on the Pacific Coast in the state of Nayarit.

"Its combination of first-class urban amenities and charming palm-fringed villages have made it an appealing retiree draw as well as a popular tourist destination, without the serious crime that blights some other parts of the country.

"Puerto Vallarta's handsome beachfront promenade can be overcrowded with tourists, but venture a few blocks back from the bars and curio shops, and the town's Mexican charms are on display--whitewashed houses bedecked with flowers, and plazas where locals and expats alike greet, eat, and seat themselves on benches to watch the passing parade. In Nuevo Vallarta, the newer luxury area, you'll find U.S.-style condo complexes and even a mall.

"You'd think you're back in the States, but at a steep discount."
But What Would I Do There?
Active and outdoor lifestyles are the Puerto Vallarta way. You see locals and tourists alike taking advantage of the many things to do in this area. Best of all, these diverse experiences are easily accessible. Whether you're a thrill seeker, a nature lover, or just like trying new things, you won't run out of fun options. Many, of course, center around the water and the beach.
Try your hand at:
Sailing
Whale watching
Snorkeling
Scuba diving
Parasailing
Water skiing
Windsurfing
Kayaking
Jet skiing
Deep sea fishing

Horseback riding
Hiking
Golfing
Biking
Camping
Swimming
Rafting
Canoeing
Four-wheeling
Climbing
Plus, of course, there's always the beach (in fact, there are more than 10 of them close by)...for romantic strolls, moonlight walks, sun-bathing, exploring, surfing...
Steamy, Starry Nights
In 1963, director John Huston came to Puerto Vallarta with Ava Gardner, Deborah Kerr, Richard Burton, and his film crew to make the adaptation of the Tennessee Williams play that has since become synonymous with this stretch of coastline. Burton brought his new love along...Elizabeth Taylor. The sparks flew and made the papers around the world.
On release, Night of the Iguana brought Puerto Vallarta to the attention of North American audiences in a big way. Shot in Mismaloya, just south of the city, Puerto Vallarta was now in the spotlight. Winning several academy awards, the movie captured the imaginations of audiences around the world with its romantic tropical setting. With the new influx of visitors, tourism became a booming business in the once sleepy town. Americans came to love PV, and Huston himself ended up buying a house there. There is a bronze statue honoring him in Puerto Vallarta to this day.
Fly Away Home
One important factor to consider when shopping for an overseas retirement haven is access back home. In Puerto Vallarta, you have plenty of options for direct flights to the United States and Canada.
Life On This Riviera
Here is what one American expat living in the area has to say about her new life on this Mexican Riviera:

"Mexico has enjoyed two U.S.-educated presidents in a row. The government is serious about reforms and development. This country is making big headway toward meeting international standards for infrastructure and government policy.

"We have five new state-of-the-art hospitals offering cutting-edge medical and emergency response care. And at a fraction the price you pay in the U.S. Prescription medicines are cheaper, too. You can get a well-rounded health insurance program for as little as US$300 per year.

"After 10 years living on the Riviera Nayarit, however, I'd say the biggest reason for joining me down here is the lifestyle. For me, this means easy access, great weather, a low cost of living, and plenty of opportunity.

"The climate isn't extreme.
We enjoy average winter temperatures of 25 to 26 degrees Celsius (77 to 79 degrees Fahrenheit) and more than 330 days a year of uninterrupted sunshine. Plus, the ocean temperature rarely falls below 78 degrees Fahrenheit.

"Regarding the low cost of living, let's face it: Mexico is cheap. Maybe not cheap the way it was a decade or more ago. But your money still goes a long way. Services cost far less than in the States, for example. This can allow you luxuries normally reserved in North America for the wealthy. Like having your own housekeeper, cook, or gardener...
The Mexican government has been investing in the local infrastructure of this region for decades.
The airport is modern and close-by. So popping back for a visit, or bringing the kids or grandkids down, is a breeze. The highways are great. You could even drive (if you wanted) to and from the southwest United States.
The Mexican government and its development agency FONATUR have made a big commitment to furthering the investment in infrastructure to the north side of Puerto Vallarta, into the Costa Nayarit.
A plan is in place to widen the road and to build a new international airport. They will be bringing in more electric power and making improvements in every way. Mexico and its FONATUR agency have a great track record of following through on infrastructure promises once they commit to an area.
The Nayarit is enjoying that backing now. Meantime, the governor of Nayarit is aggressively promoting the area, as well.
This year, he wooed a regatta that previously had been held in Acapulco. By offering incentives, he persuaded the regatta planners to hold the event in Nayarit instead.
Where new infrastructure goes in, and awareness is raised, development and people are sure to follow.
This is why, right now, we like this region not only for the lifestyle it offers, but also for the investment opportunities we perceive.
Another vital aspect of a new life anywhere, especially for a retiree, of course, is the health care system.
The Puerto Vallarta area offers many international-standard options for hospitals and medical and dental clinics. Care is top rate, with better personal service than you might be used to.
Many practitioners are U.S. educated and speak fluent English. There are also American healthcare chains established in the area. Prices, of course, are much lower than in the States. And, should the need arise, you could easily fly right back home for any specialized care you might want.
And, yes, solid health insurance available...for a very low cost. More on how you can find out more about it in just a moment.
Cultural Bonanza
Puerto Vallarta has emerged as the leading Mexican seaside resort town for art and culture. Its rich cultural heritage and close proximity to the United States and Canada have made it much more than a beach destination.
What About Residency?
Mexico makes it easy for expats to live here, either part- or full-time. A popular visa is the FM3, which you can apply for while here on a short-term Visitor's Visa. (Or even get from abroad via your nearest Mexican Consulate.) It is a renewable long-term permit that gives you non-immigrant temporary residency status. This means it gives you the right to live in Mexico, but does not automatically lead to permanent residency. You must prove you have "sufficient funds to sustain yourself" and/or a provable steady income. The FM3 is renewable.
There are other visa and residency programs available as well. We'll show you all your options... and more importantly, exactly how to go about securing the status you need to relocate, retire or invest here, when you join us in beautiful, sunny Puerto Vallarta.
It's now a thriving cultural center that offers everything from the traditional indigenous arts and culture to cutting-edge modern dance and contemporary art galleries.
PV is also a vibrant visual arts center for creation and exhibition.
Experience beautiful textiles, original art works from local artists, or the astonishing beadwork by the Huichol Indians.
Abundant music, history, traditional native arts... all are woven into the community and there for the tasting.
The PV Centro Historico now has a weekly art walk, with nine galleries open where you can explore the creations of nationally and internationally renowned artists.
2010 saw the opening of the Teatro Vallarta, a 900-seat state-of-the-art theater in the city's center. This only strengthened PV´s position as a leading cultural city on the Pacific Coast of Mexico. The theater has presented a wide range of national and international shows, including a visit from the Russian State Ballet, the world-renowned Filippa Giordano pop opera singer, and the spectacular Fandango extravaganza.
The theater also houses an excellent modern art gallery, featuring Mexico's up-and-coming artistic talent.
If culture is your thing, you'll never run out of interesting experiences here.
A Proven Investment Market
If your agenda is not only lifestyle but also investment, this is a part of the world you should be paying close attention to. A rental investment here could return nicely. In this zero% world, a rental property that could earn you 8% to 10% a year is a very appealing idea.
Is It Really Safe?
Yes.

Puerto Vallarta is one of the safest areas in all Mexico. Mexico's violence is concentrated in very small areas and not nearby. The closest of these hot spots is hundreds of miles and several hours away from Puerto Vallarta, near the U.S. border.

This city makes its living through tourism, so the local government's biggest priority is the well-being of its visitors and residents. There is a special "tourist police force" who are ever-nearby and easily identifiable by their white safari-like outfits. They are bi-lingual and offer general assistance on top of basic protection. Additionally, the better hotels and resorts have their own private security forces. Puerto Vallarta is statistically much safer than many cities in the United States.
As resident global property investing expert Lief Simon explains:
"Every real estate market has layers and levels. You can buy at the local level, which often means a much lower price, but also lower quality and higher density. You can buy in the established part of town. You can buy into a new development. Or you can buy on the edge, way out in front of everyone... in the path of progress.
"The Puerto Vallarta area offers all these levels of opportunity, making it one of the few markets I know of that truly offers something for everyone.
"The area immediately south of Puerto Vallarta has been developed for decades. It is pretty much over from a new development point of view. However, a surge in land buying very far south by developers probably means a new round of construction in that region in the next few years.
"Along the coast south of Puerto Vallarta, you find a wide range of high-end condos and multi-million-dollar houses overlooking the beach. The feel in this area is residential, although resorts also dot the coastline.
"The Riviera Nayarit, the area that has my interest right now, lies north of P.V. It's just over the state border, between the state of Jalisco (where you find Puerto Vallarta, the airport, and the cruise ship dock) and that of Nayarit. Crossing this border, you come first to Nueva Vallarta, a densely developed area of hotels and condos, golf courses, and a marina.
Puerto Vallarta offers everything that you'd want in a coastal retirement: sun, surf, and beautiful vistas...but at a cost you can afford...
"Past Nueva Vallarta, development density lessens. At Punta Mita, there's a Four Seasons resort and a number of villa and condo developments.
Between Nueva Vallarta and Punta Mita, in La Cruz de Huanacaxtle, is a villa community. The property includes around 50 villas, several swimming pools, a clubhouse, and a restaurant. The units are designed so you could rent out the entire house, or individual rooms.
"Past Punta Mita, development density lessens again. Of note is the town of Sayulita, a tourist destination that has managed to retain its 'Old Mexico' charm. Lots of restaurants, small hotels, and B&Bs right on the beach. This is the kind of town that Americans have been coming to Mexico to find for decades.
"The coast continues, beach after beach, bay after bay, to Playa de Tortugas and then on to San Blas, where the 'Riviera' officially ends. It's a long stretch of the stuff that, as Will Rogers pointed out, nobody's making anymore of.
"The path of progress is heading north. And, because this market is so diverse, your options for positioning yourself to benefit are many.
A Wellness Investment Opportunity Whose Time Has Come
The best of Nayarit is just now coming online at the first luxury/wellness condo-hotel in Latin America. This is a development product whose time has arrived. Right now you can buy in pre-construction, for what amounts to the lowest per-square-meter cost in the region. You can lock in (if you choose) two years of guaranteed rental yields at 7% per year. (You get free maintenance of your property during these two years, too.)
"The variables to consider are:
Proximity to P.V. town and the airport...
Age of construction...
Rentability...
And, of course, cost.
"For what you could spend on a small condo on the water close to P.V., you could buy a villa with an ocean view just 30 to 60 minutes north.
"Even through the downturn, the hotels in Nueva Vallarta maintained their historically high occupancy rates.
In my mind, Puerto Vallarta, especially certain areas of this wide and expanding market, is Mexico's most proven rentals market.
"If you want to buy for yield (and, as I remind you often, this is the play to be making right now), P.V. is the place in Mexico to invest."
You Won't Be Alone
One of the many nice things about the Puerto Vallarta area is that a lot of American and Canadian expats already call it home. There's a thriving community of friendly North Americans who understand you and your lifestyle. You'll find new friends fast and have your choice of already established interest, activity, and social groups. No worry of falling into the isolation that people sometimes do in other, less developed places. Plenty of your peers are already here, and more are arriving all the time.
So ease your mind about making the big transition. Knowing that others are there to support and encourage you can make all the difference.
Let Us Introduce You
To The Best Of Pacific Coastal Living
Puerto Vallarta and the Riviera Nayarit have something special and unique to offer to anyone looking for a Pacific coastal lifestyle or retirement.
Extremely Valuable Information

The conference was extremely worthwhile, both in terms of information received and cost. I am just beginning to explore the possibility of retiring overseas. After attending, I can't wait to get started. The conference was extremely helpful as a first step in considering all of my options. I didn't even know what they were until your conference!
You have presented me with extremely valuable information, and I am convinced, now more than ever, that retiring overseas is for me. Also, as a single woman moving alone, you quelled my concerns over safety in the areas I am considering. I look forward to receiving even more information from you as I proceed. Thank you.



-- Alice Grafmann, United States
But is Puerto Vallarta or the Riviera Nayarit for you?
I can't say, of course. But I can introduce you to a lot of folks who can help you answer that question for yourself. That's why I invited all these folks, friends, expats, experts, and contacts in this part of the world, to join me and my staff in helping create the Live & Invest in Puerto Vallarta Home Conference Kit.
We and they have done the hard work for you. We've scouted and vetted, considered and compared. Now we're ready to present you with everything you need to know about this region, the good, the bad, and the ugly, the pluses and the minuses, so that you can decide if a new life or an investment here is right for you.
In our Live & Invest in Puerto Vallarta Home Conference Kit, we'll introduce you to everyone you need to know to understand how to buy and how to rent...
How to choose which part of this beautiful and diverse region might be the right fit for you...
How to invest your capital for maximum return and reliable yields.
How to handle your medical needs and how to purchase full-coverage health insurance for as little as US$25 per month.
Real estate, banking, residency, taxes, health care, insurance, making friends, shipping personal belongings, buying a car, joining the yacht club, finding a golf buddy...
Save yourself multiple trips, needless mistakes, wasted time and possibly thousands of dollars by accessing our Live & Invest in Puerto Vallarta Home Conference Kit.
In one comprehensive resource, you can find out what life here is all about. You can consider current top investment options...and business opportunities.
You'll hear from every resource you'll need--bankers, attorneys, tax advisors, health care professionals, and many, many others--to launch your new life on this Riviera coast.
With our Live & Invest in Puerto Vallarta Home Conference Kit, you'll be able to get all your questions answered...
An Absoulute Must

Kathleen, I had a great time at the seminar. It was just as advertised-- informative, insightful, and in-depth. It is certainly a must for anyone thinking of making a move to a Latin American country. You and Lief were terrific. Thank you again.



-- Joe Dabloff, United States
-- Can I get residency? How?...
-- What are the best real estate deals right now?...
-- Where, specifically, should I be looking to buy? And how much should I pay?...
-- How do I navigate a real estate purchase in this country? What are the pitfalls?...
-- Who are the professionals I can trust?...
--Is it really safe?...
--What visa options are available?...
-- What are the biggest frustrations to doing business in this country...and how do I overcome them?...
-- What does it take to relocate to Mexico? Would I really be happy living there?...
-- How can I connect with other expats? What would my social life look like?...
-- Prospects for romance?...
-- Can I open a bank account? How?...
-- What about medical care...and health insurance?...
As well as any and every other question you might have.
In the Live & Invest in Puerto Vallarta Home Conference Kit, you'll hear from experienced experts and expats who know what they're talking about. People who will share their firsthand, real world, practical experience with you. People who are themselves living, working, and investing in Puerto Vallarta. Get your personal concerns addressed. Come away armed with the knowledge and information you'll need to make a great success of your own plans.
In the Live and Invest in Puerto Vallarta Home Conference Kit, we'll introduce you to:
The #1 Resource for Buying or Renting Property: Wayne Franklin
Owner/Broker/President of Tropicasa Realty
Wayne Franklin, known as "Franklin" in the real estate community of Puerto Vallarta, has been in the real estate industry for 25 years. Trained and licensed in California, Franklin practiced real estate for nearly 10 years in the Bay Area.
His work experience in the U.S. focused on investment properties and foreclosure opportunities. Over the past 15 years, Franklin has nurtured his start-up, Tropicasa Realty, to one of the leading real estate agencies in the region, harnessing nearly 25% of the market share of AMPI-based real estate conducted in the Bay of Banderas.
Unique marketing techniques, attention to clients' needs, and the highest professional reputation in the industry are hallmarks of both Wayne Franklin and Tropicasa standards. Tropicasa is a member of AMPI, while Franklin is a former AMPI President for five years and the current standing Chairman of the Honors and Justice Committee of the PV Chapter of AMPI. Member of AMPI, NAR, ICREA, Leading Agents of the World.
The #1 Resource for Mortgages and Loans:
Terence Reilly
CEO and Founder, MEXLend
Mr. Reilly is a pioneer and driving force behind the development of the mortgage industry in Mexico.

Founded in 2005, MEXLend has consistently been one of Mexico's top producers of Cross Border Loans for US and Mexican banking institutions' lending for second homes in Mexico. During the past seven years, Terence has worked hand-in-hand to develop strategies, implement policies, and structure financed transactions in Mexico, making him one of the foremost experts in his field. During this time, Mr. Reilly's team has garnered the praise of both clients and lenders, and MEXLend continues to be ranked #1 in customer service.
MEXLend
can offer their award-winning services and multiple-loan options for purchasing property in any city, town, or resort area throughout Mexico – in US Dollars, Pesos and Euros – to purchase a new vacation home, invest in commercial property, refinance a current loan, or simply cash out on existing equity. Loans are available for residents of the USA, Canada, Mexico, Spain, and the UK for purchasing properties in Mexico.
The #1 Resource for Affordable Health Care:
Pamela Thompson
HealthCare Resources Puerto Vallarta
Pamela Thompson is originally from Visalia, California, where she comes from a large family of nurses. She moved full-time to Puerto Vallarta over 20 years ago. There she worked as an Air Evacuation/Ambulance Coordinator for several years before moving to the (then) new Hospital Cornerstone where she held the position of International Services Coordinator. After doing that for a few years, Pamela decided that she wanted to become independent. She wanted to have the option to pick and choose which hospitals and which physicians she would work with.

Never in her wildest dreams did she think HealthCare Resources would take off as it did. She began with contracts with only one hospital and a few physicians. Now she has contracts with 26 physicians (in all specialties) and three hospitals. HealthCare Resources Puerto Vallarta holds 12 different kinds of monthly screening clinics (everything from mammogram clinics to women's health clinics) and serves 500+ people a month in their clinics, referrals, and in-hospital assistance.

The #1 Resource for Asset Protection:
Joel Nagel
Founder and Managing Partner, Nagel & Associates LLC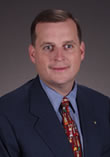 You don't want to organize your live, retire, or invest overseas plans according to tax code, but you sure don't want to ignore it either. Especially when you're just starting out, but even after you've been at this a while, buying real estate in a foreign country or setting up an offshore corporation...these are intimidating propositions. You worry you'll end up running afoul of some tax law you didn't know existed.

You need advice from an expert. The trouble is, a reliable, affordable international tax expert...who really understands the opportunities created by living and investing your money across borders...is hard to come by.

Joel Nagel is an international tax lawyer with three decades of experience working with international structures, asset protection, banking, and multi-jurisdiction tax issues. Lots of guys call themselves international tax experts, but Joel is one guy we'd describe that way.

Joel is the founder and managing partner of Nagel & Associates, a boutique legal firm focused exclusively on international issues and with a special focus on tax, banking, and asset protection opportunities overseas.

Joel's focus is on helping clients to select the right jurisdiction for a transaction and the best vehicle to reduce taxation and to protect assets. He has pioneered the licensing of international structures for foreign banks, mutual funds, hedge funds, and insurance companies. Joel created his firm's Personal Asset Protection Program and has developed sophisticated international estate plans encompassing trusts, corporations, partnerships, and insurance products.
The #1 Resource for Global Property Investing:
Lief Simon
Private Real Estate Investor, Consultant, and Developer; Editor Global Property Investor's Marketwatch
Lief Simon has lived and worked on 5 continents and traveled to more than 50 countries. His real estate investing experience began more than 16 years ago with a multi-unit building in Chicago. After selling that building for a leveraged total return of more than 1,800% in 2 ½ years, Lief began to diversify internationally. In the dozen years since, he has personally bought and sold property in 19 countries.

As the founding editor of Global Real Estate Investor and Real Estate Editor for International Living for 10 years, Lief spent more than three weeks out of four on the road for an entire decade, traveling almost constantly in search of the world's top emerging real estate opportunities.

Lief looks for one of two market situations when evaluating a potential investment: an abundance of opportunity created by a market distortion (crisis investing) or a chance to position yourself ahead of new infrastructure or some other local trend (the path of progress).

For example, Lief told his readers to buy in Argentina immediately after the 2001 financial crisis in that country, a time when CNN was showing riots in the streets and warning people to stay away. Lief saw not crisis but opportunity. Forward-thinking readers who followed his lead enjoyed appreciation rates of 100% and more in fewer than three years on buys in Buenos Aires.

In the Live & Invest in Puerto Vallarta Home Conference Kit, Lief speaks specifically on investing for a rental yield in Puerto Vallarta.
Chris and Cindy Bouchard
Puerto Vallarta Expats
What began as a mid-life sabbatical has become a full-time Mexican lifestyle for this expat duo who, for the past two-and-a-half years, have called La Cruz de Huanacaxtle, just north of Puerto Vallarta town, home.
After many years of self-employment, Chris announced, "I need a break!" So he and Cindy sold their business in Vancouver and set their sights on Puerto Vallarta, the Pacific coast Shangri-la where the couple had enjoyed many vacations. A real estate agent suggested they look at La Cruz. They checked it out and found a lovely rental that would suit the needs of their sabbatical. It was only five minutes from Bucerias, which they loved. After only a couple of months, Chris and Cindy bought a condo with the intention of renting it out and using it for vacations. Today it is their full-time home.
In Puerto Vallarta, Chris and Cindy will share with you the story of how they transitioned from what could be described as "work-a-holics" to relaxed "do-a-holics," building a part-time business in Mexico. Their only complaint: "We have so much going on—local live music and theater, walking the malecon, road hockey, paddle surfing, boogie boarding, sailing, writing, etc., etc., etc., that there's just no time left to vegetate in front of the TV!"
Peter Gordon, M.D.
Medical Director, Clayton Hills Medical Services
Dr. Peter Gordon, M.D., is a seventh-generation physician, certified by the American Board of Family Medicine, and a fellow of the American Academy of Family Physicians. He studied medicine in Guadalajara, Mexico, and trained in Family Medicine and completed a fellowship in academic and administrative medicine in the United States. Dr. Gordon worked for 10 years in the United States teaching medical students and physicians the art and skills required by the Family Physician specialty. He has also held directorship roles in hospital administration and home health care services and nursing home facilities.

In 1998, Dr. Gordon returned to Mexico and opened a solo private practice that he has continued for the past 13 years, with offices in Guadalajara and Puerto Vallarta.
Dr. Gordon's training and background in medicine and administration have given him the unique ability to create successful medical services that are based on the best elements of consideration and mutual respect in a patient-doctor relationship. His years of experience both in the United States and Mexico provide him with a one-of-a-kind capacity to understand two different worlds and cultures, especially as the two worlds relate to medicine. In the Live and Invest in Puerto Vallarta Home Conference Kit, Dr. Gordon will introduce you to the truly top-notch standard of medical care available in this part of the world.
In addition, in the Live & Invest in Puerto Vallarta Home Conference Kit, we'll introduce you to our preferred local bankers. Also included will be health care professionals, residency experts, local entrepreneurs, and representatives from a local Spanish-language school (so you can begin brushing up on your Spanish straightaway if you'd like!)...
Plus, in our Live & Invest in Puerto Vallarta Home Conference Kit, we'll also introduce you to the people behind the most appealing property developments (residential, commercial, and agricultural) on offer in the most appealing regions of this beautiful country.
Who else do we want you to know? Others just like you who've already made the move...expats already living, investing, or doing business in this country.
No Place Is Perfect
As I remind you often, nowhere on earth is all positives with no negatives. I pride myself on telling it like it is, warts and all, because you need and deserve and honest and complete information. Anywhere you go, you will find pros and cons. Puerto Vallarta is no different.
Keep up the great work!

The three days were fast-paced and information-packed. I picked up my residency visa this week, the product of your wisdom from previous conferences. So thanks again for all the invaluable information and guidance you provide. It's much appreciated.
Keep up the great work!



-- Mike Granville, United States
Some people tell you only the good things about a place. No one wins with that approach. I think reality and a balanced view are what make for happy and successful ventures.
So, as great as Puerto Vallarta is, you need to be aware of its drawbacks.
The biggest downside to PV is probably the volume of tourists in town. Which is why going north up the coast, along the Riviera Nayarit, can make sense. It's less congested, less expensive, but you're still close to all the amenities in place for the tourists.
Another downside would be for anyone seeking an authentic Mexican experience. The area has really been Americanized. Many people speak English for the tourism trade, and you'll find all the big U.S. franchises and even many big-box stores as well. There are four Wal-Marts in the area, for example. This can be a plus...or a minus, depending on your point of view.
Of course, this is true for most "downsides" anywhere. Some could see them as upsides! It all depends on your needs and preferences...on your point of view.
Where The Livin' is Easy...
One of the biggest advantages of Puerto Vallarta is that you could land here tomorrow and slip right into everyday living without much struggle or hassle at all. You're in a foreign country, yet the area offers most every convenience you need, including:
With property prices like Southern California's
20 or even 30 years ago, this is a place where
the waterfront life is still affordable...
Lots of shopping choices and chain stores...
Easy travel access with plenty of direct flights...
Top-notch health care with low costs...
Modern infrastructure...
English spoken widely...
Locals accustomed to dealing with outsiders...
Compared with most any other foreign destination you might relocate to, the reality on the ground in this part of Mexico is comfortable and convenient, making this a very stress-free choice for starting your new life.
Celebrate Life
Puerto Vallarta takes pride in its many fun and colorful festivals. They draw crowds of locals and tourists each year. Food, music, and dance are all celebrated regularly, a testament to the vibrancy of this charming city. Here are a few of the favorites:
Day Of The Dead Festival. This traditional Mexican event is held every Nov. 1 and 2 to honor and remember departed friends and relatives. With roots in ancient Aztec festivals, it has almost become a national holiday...
Flower And Garden Festival. The city celebrates its pride in its wonderful plant life each February...
Vallarta Wine Fest. Celebrating the wine and food culture of Puerto Vallarta, this festival features wine tastings, pairings, and lectures about wine from Mexico and around the world. Hosted by guest sommeliers and local hotels and restaurants, the event offers a taste of culture beyond sun and beach. This event also includes poetry and photography contests, jazz and classical music, workshops, and a special art exhibition of paintings made with wine extracts...
Festival Gourmet International Vallarta. This annual 10-day festival presents culinary professionals from around the world, who create and demonstrate unique cuisines using diverse ingredients and working with local restaurants and chefs in Puerto Vallarta. Local chefs will join Chef Angel Reyeros at Grand Velas to create a feast. The Festival Gourmet is a celebration of world cuisine...
Vallarta Film Festival. An international event supported by the family of late director John Huston, this film festival continues its focus on environmental films with conferences, classes, gala events, and
film screenings....
Old Town Puerto Vallarta Art Walk. This is a popular annual event in Puerto Vallarta. From Oct. 29 through the end of May, 17 Old Town art galleries offer free cocktail art expositions every Wednesday night from 6-10 p.m. The galleries are located in the historic center of Puerto Vallarta, within easy walking of the Main Plaza...
Surf Classic Event in Sayulita. This exciting annual surf event draws surfers and spectators from all over the world to Mexico's top surfing destination in Sayulita...
Festival Náutico Fishing Tournament. This is held on Banderas Bay and at ocean venues with prizes for the largest fish in each category followed by a festive fish fry...
Copa Vallarta (Vallarta Cup) Golf Tournament. This annual golf event is held at the El Tigre and Vista Vallarta courses with a purse of 200,000 pesos and prizes including Swing Vallarta...
The California Dream...For A Fraction The Cost
The California dream is still in reach. You can
still have it all--the beach, the surf, the marinas, the yacht clubs, the community, the restaurants, the nightlife, and the views...
We've pulled together every resource you need and are prepared to make every introduction you'll want to realize a comfortable, even luxury-level Pacific beach lifestyle on this beautiful stretch of Pacific coast and packaged it all into one great resource.
Save yourself weeks or months of tedious research, dead-ends, and blind alleys...and thousands of dollars in travel.
Specifically, the new Live & Invest in Puerto Vallarta Home Conference Kit includes:
The 26 all-new Expert Recordings, Presentations, and Other Materials from our most recent Live & Invest in Puerto Vallarta live event (a US$279 value)...These programs will help you learn everything you need to know about buying and selling real estate...renting an apartment….establishing residency…understanding your potential tax liability...opening a bank account and setting up a corporation...forming the right holding structures…obtaining the right health insurance...medical care…employment opportunities and entrepreneurial options...
The Special Mexico Report, "Puerto Vallarta, the World's Top Affordable Luxury Beach Haven" (a US$9.95 value)...This fully illustrated report includes even more details on residency, visa options, health care, taxes, and itemized monthly budgets in Puerto Vallarta, a dramatically beautiful, fully appointed, and very First World Pacific beach haven… In PV, the people are friendly, the streets are clean and safe, the infrastructure international-standard...and with one of the largest populations of expats in the world, you'll have no problem getting settled...
The special report, "44 Things You Must Know Before You Relocate, Retire, or Invest Offshore," (a US$29 value)…This is the nuts-and-bolts support you need to plan your adventures in Puerto Vallarta with confidence. Whether you decide on Puerto Vallarta or not, this is the resource that includes all the things we wish someone had told us before we began spending time and money in far-flung and exotic places.
The Time To Act Is Now
I truly believe Puerto Vallarta and the Nayarit offer some of the best retirement options anywhere in the world. I'm not alone in that.
Get your copy of the Live and Invest in Puerto Vallarta Home Conference Kit, and you'll see what I'm talking about.
In all, our Live & Invest in Puerto Vallarta Home Conference Kit is a US$317.95 value.
However, you have a chance now to reserve a copy of this bundle of resources while the recordings from the live event are being edited for only US$149. That's a savings of more than 50%!
That's right…this one-of-a-kind bundle of resources is available right now, and for the next eleven days only (while the recordings are being edited), for a full 50% off the regular price.
After Midnight on Saturday, June 16, this special pre-release offer will end, and you'll have to pay full price. I urge you, therefore, if you're interested in discovering the world's top destination for an affordable luxury retirement on the beach, not to delay.
Go here now to order your copy.
What are you waiting for? In Puerto Vallarta, the sun is shining, the breeze is blowing, the surf is up, and the future is bright. Order your copy of the Live & Invest in Puerto Vallarta Home Conference Kit now.
Sincerely,



Kathleen Peddicord
Publisher, Live and Invest Overseas
P.S. In Puerto Vallarta, not only can you plug into a fully developed retirement lifestyle...built, furnished, landscaped, and within minutes of the fairway, the yacht club, or the marina if those pastimes interest you...but, unlike in southern California, you can also afford it.
If you've dreamt your whole life of retiring with a view of the crashing Pacific from your terrace on your radar, you'd be crazy to not consider Puerto Vallarta as an option. The Live and Invest in Puerto Vallarta Home Conference Kit will give you a complete introduction to current opportunities for living, retiring, investing, and banking in this beautiful Pacific region with world-class beaches and ocean views.
Order Now--100% Risk Free
This is the most complete and current resource to living, investing, retiring, and doing business in Puerto Vallarta available anywhere. I guarantee it. If you don't agree or if you are disappointed in any way with the information, insights, recommendations, and discoveries shared in our Live & Invest in Puerto Vallarta Home Conference Kit, simply say so. Your full purchase price will be refunded, no questions asked.
HERE'S WHAT YOUR FELLOW READERS HAVE TO SAY...

Kathleen, my husband and I would like to thank you so very much for the recent Live and Invest Overseas conference. Our minds are still reeling with all of the information presented to us. All of your presenters were very knowledgeable about their respective fields. We also enjoyed talking with other expats-in-waiting. Mike and I live in the snowy part Washington State. Last year was very snowy and cold. Needless to say, we would love to spend at least our winters someplace warm instead!

--Laura D., United States

Thanks again for all of your hard work in putting together the conference. For anyone considering a move to a foreign country, a conference like this one should be on their must-do list.

-- Diane D., United States

Kathleen, I'm sure it will take you a few days to recover from the intense effort that you and your wonderful staff put into the conference. From my perspective, it was an excellent production. Thank you.

-- Elmore S., United States

Kathleen, the honesty and realism of your information shines through.

-- Carol C., United States

Just great. Very welcoming and supplied answers to all my questions very well. I'll see you again soon.

-- Charles Mumford, United States

Kathleen, thank you for all your hard work. You have helped a lot of people dream and helped a lot of dreams come true. I am always telling people about you. In fact, I just today told my banker about how honest and smart you are, letting us know where to go. Wish I had listened to you more years ago...

-- Marlene Millcrest, Alaska

I particularly appreciated your information today about the joys of international rental property. What I admire is your honest, tell-it-like-it-is approach. A lot of people have been hurt by nothing but glowing reports about offshore living from other sources. Your honest, direct approach is a real service.

-- Arlean Kransford, United States

This was a 10! Great event. Awesome job by the Live and Invest Overseas team!

-- Edward Tunstill, United States

The level of your experience, knowledge, and competence is top-shelf. I appreciated the sincere and honest approach of the organizers and all the presenters. Also the obvious desire to give participants complete, accurate, timely, and appropriate information. And to answer questions thoroughly.

-- Andrew Ford, United States

Kathleen, I have to say that you seem to dig deeper into the feel of a particular place and to do great comparative analysis between alternative places. Your approach is more sophisticated and thoughtful and therefore more useful to me than other information sources covering these same subjects.

-- John Whitlow, United States