Kathleen Peddicord Publisher
Dear Live and Invest Overseas Reader,

Think back, for just a moment, to times in your life when you had an exciting opportunity open up right before your eyes.

Maybe it was the day you found the person you'd marry and envisioned the wonderful life you would soon build together.

Or, perhaps, it was when you went looking for a place to live. Exciting as it was to do the looking, it was even more thrilling to take possession and settle in to make this space your new home—exactly as you wanted it to be.

Or it could have been when you selected your first career—or later, when you went for a promotion. Or changed careers to something even more rewarding.

Perhaps you went out on your own, as a business owner or investor.

All while anticipating how this would lead to your better, brighter future.
Today, you have this same sort of life-changing opportunity once
again—to "retire" to a better, healthier, richer, and more satisfying life abroad.
This is your chance to join me—Kathleen Peddicord—and the millions of people like us who choose to leave "same old" behind for a more fulfilling and satisfying life overseas.

To give ourselves a fun new adventure in the kind of place we really want to be.

Doing the things we really want to do, not just between chores or during those too-rare vacations, but every day.

So unlike the places that, in the past, we felt we "had" to be doing all the tasks we had to do just to pay the bills and meet other obligations.
But Where Will This Brave
New World Be, For You?
There Are So Many
Enticing Options...
Peaceful places... thrilling places... majestically scenic places... romantic places...

The colonial splendor of Cuenca, Ecuador, one of the most affordable places to retire well in the Americas...
Places where you could retire in comfort—even on a limited income.
Where you could invest… for a solid return.
Where you could live in safety, finally secure in the knowledge that your money isn't going to "run out."
Enjoying a life that is healthier, happier, and better than what you have now.
So where in the world will this be?
Possibly lively and sunny Panama—that's where my family and I currently spend a lot of our time. Or, one of the many other enticing destinations we've told you about in recent months... Portugal, the best of the Old World... vibrant and friendly Medellín... exotic and unbelievably affordable Thailand... the warm welcome of tropical Belize...
Vibrant Cities... Enchanting Colonial Towns... Beachside Cottages In Picturesque Villages... But Which Choice Is Best For YOU?
With so much on offer… literally a wide world of choices—how do you find the destination that is ideal for you?
Let me share a secret I've learned in my own expat adventures with my family—and also from talking to many folks like you whose offshore retirement dreams have already come true.

For more than three decades I've traveled the world. Our family has lived in four countries, invested in more than a dozen countries beyond these, and shared what we've learned along the way with our Live and Invest Overseas readers. Like you.

We've presented the best, insider information and insights for making your new overseas life a resounding success.
The "Secret" To Finding
Your IDEAL New Life Abroad…
Here is my wish for you: No more worries about picking the "wrong" place... or making a costly mistake.
You'll be making an informed decision with both your heart and your head.
The Benefit Of Making Your
Choice Eyes Wide Open?… Priceless!
Spanish-colonial America delivers a lot of charm for a very low cost…
I'll admit, I was only somewhat successful at this the first time we left the States behind for a new adventure abroad—with my daughter, our pets, and belongings in tow, and another child soon to be on the way.

Looking back, it seems to me we did it the hard way. It was, hindsight has shown me, pretty hit-or-miss, going to a country we'd only seen as tourists... relying mostly on hope, effort, and youthful energy to help us make it all work out.

As, eventually, it did.

Of course, you could do the same... selling up and making your move on a wish and a promise, fingers crossed for luck…. But, that is the harder way to do it.

And the way with greater risk...

The option I have to share with you is much faster, easier, and, ultimately, cheaper... not to mention a whole lot more fun.

And more likely to lead to fast success.

In other words, the hard-won knowledge and secrets of "goof-proofing" your move to your dream place in the sun... or the mountains... beachside... or even the rain forest… is available to you now.
Is This New Life Right For You?
Only you can answer this question. But I can tell you that I've met so many people who it is right for... whether they're in their 20s, or their 80s, or anywhere in between...

...single or married...

...some with health issues... others with kids to raise (and find good schools for)…

...those looking to invest... or start a business... or leave the working world behind and live in comfort on a fixed income, enjoying luxuries they never could manage back home in Canada or the U.S.

Everyone's story is a bit different... yet I now know so many people who have found their richest, happiest lives as expats.
So What Is This "Secret" That ONLY Happens Once A Year?
If I had to name one thing that could make the difference between launching and embracing an exciting, adventure-filled new life in a new country... and setting off for a disappointing, maybe even doomed experience overseas, it'd be:
Connections.
As you work to make your plan for where best to spend your time and money overseas, focus on making the right connections. I'm talking about...

Connections with experts
—professionals with long experience helping others like you do the things you're considering doing in the places that have your attention. Who has the authority, judgment, and experience to help you navigate the local landscape safely, efficiently, and with maximum success? Identify as many on-the-scene, English-speaking experts as you can, including lawyers, tax pros, medical professionals, shipping agents, bankers, real estate agents, developers, etc. Wherever you're going and whatever you're hoping to do once you get there, you'll need an infrastructure of serious people who understand the challenges that expat retirees and investors face in the place where you're thinking about spending your time and money...
You could wake up to this view
from your bedroom window
every morning…
Connections with expats
—people just like you who have already made the move to Portugal, Belize, Colombia, France, Panama, Thailand, Vietnam, or wherever it is you're thinking about making a move. To maximize your chances of success and minimize frustration along the way, you need to connect with both professional local experts and, just as important, expats with boots-on-the-ground knowledge about the places on your short list. Who knows better how to do what you're thinking you want to do than other people like you who've already done it?...
Connections with like-minded folks
—more people like you who share your dreams and ideas but who, again, like you, haven't yet made the leap. This retire-overseas idea is gaining momentum. More people than ever are considering moving overseas, in retirement or even decades before conventional retirement age. These folks can provide great support for you... as you can for them. While your family and friends might find your live-, retire-, and invest-overseas inclinations silly or even batty, many thousands of other folks do not. Many thousands of folks are thinking the way you're thinking and are also seeking a better life somewhere foreign and far-flung. These folks, who have so much in common with you, could be sounding boards for your plans and ideas and maybe even potential travel partners. Some could even become your new neighbors overseas...
Connections with me and my team
—You could make a move or an investment in another country without enlisting our direct help. That's how I got started at this. Looking back, though, it seems to me that Lief and I did this the hard way. We set off with a boatload of naïve enthusiasm for a country we'd known to that point only as tourists, counting on hope, effort, and youthful energy to carry us through.
As, eventually, it did.
You could do the same, making your move on a wish and a promise, fingers crossed for luck. But you have an option that can greatly reduce your risk and the amount of effort required. This option can make your move, wherever you eventually decide to go, easier, more efficient, and less costly... not to mention a whole lot more fun.
You have a chance to leverage the hard-won knowledge and wisdom of me and my team... in effect goof-proofing your move to your dream place in the sun... or the mountains... the beach... or maybe the rain forest... or one of the world's big, brand-name cities...
What new life overseas might be best for you? Only you can answer that question. What I can tell you is that no matter who you are...
Whether you're in your 20s or your 80s or anywhere in between...
Whether you're single or married...
Whether you have health concerns...
Whether you have kids to raise (and find good schools for)...
Whether you're looking to retire or to invest or start a business...
You could improve and enrich your lifestyle dramatically while perhaps reducing your cost of living significantly by reinventing your life in a new country. And you could do it this year... by making the right connections.
Where Can You Make These Vital Connections That Will Lead To Your Success?
You could try to do it online, but online research will only get you so far. Information and connections sourced online aren't always reliable, trustworthy, or up-to-date.

Your best option for making the best possible connections—connections with local experts, local expats, folks just like you dreaming of making a move, and, as well, with me and my team personally—is at Live and Invest Overseas' Retire Overseas Conference. This is your most efficient chance to compare, consider, and filter all of your best opportunities for living and investing in the places that have sparked your imagination.

This is our only conference in 2018 that will take place close to your (current) home, if right now you're reading this in the U.S. or Canada.

We're holding it in Las Vegas to make it as central, and easy, for people from everywhere in Canada and the States to join us.

It's where you'll meet the experts, the expats, other folks like you seeking a better life and the whole Live and Invest Overseas team.

Find out what destinations offer YOU the most and best opportunities, and how to take full advantage of them.

Get ALL the information and insights you need to make your best overseas move decision—with both your heart AND your head.

It all happens Sept. 8-11, 2018 in Las Vegas, and you're invited.

Read on to get all the details.
Every One Of Your Stumbling-Block Questions Answered
A bustling town square in one of the world's top 21 overseas retirement havens...
When you first think about a move overseas, you let your mind run away with every possible opportunity... you get tipsy on the possibilities. It's exciting to think about a brand-new start in a brand-new place where you can enjoy all the things you're missing out on right now. Where your cost of living is lower and your opportunities for enjoying life far greater. Sooner or later, though, the "stumbling-block" questions set in. Questions start to spring from everywhere:
How much money do I need to set aside for going overseas?


Should I sell my house?


Will I rent a property overseas or should I buy?


What about health care? Health insurance?


What sort of hoops will I need to jump through to get residency? Do I need to get residency at all?


How can I make some extra income to support myself overseas?
Believe me, every question you conceive (and there will be many) is a valid one. I guarantee you are not the first person to pose it.

This is where the practical side of our Retire Overseas Conference comes in—the part where our team of experts, along with expats already living in these retirement locales, shows you how it's done.

In my 30 years of traveling—and transplanting my home, family, and business around the globe—I've sometimes found it difficult to garner the information I needed and that I could trust. You aren't going to find reliable answers to your questions simply trawling the web or reading books on these subjects.

Immigration laws change... new roads get built... telecommunications companies come and go... banks change the way they deal with foreign clients... and on and on...

What's more, buying property—especially in developing markets—is a whole new ball game that only an insider (who's been through the process) could understand how to navigate safely and with confidence.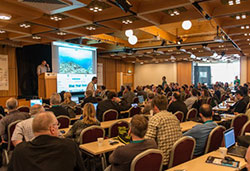 In our one-of-a-kind practical workshops, you'll be briefed by teams of those who have gone before you and learned the hard way…
In talking with my expat friends scattered about the globe as we worked to put together the program for this special event, we came up with seven big "challenges," the main issues faced by every would-be overseas retiree...
And for this September's Retire Overseas Conference in Las Vegas, we've organized a series of one-of-a-kind practical workshops that will focus on these seven key challenges... to help you navigate each in the most efficient, hassle-free way possible.

As a guest at our eighth annual Retire Overseas Conference, you'll save yourself years of research (and potentially costly mistakes) and the expense of physically scouring the globe, boots on the ground, to find the answers to your questions.
"Retirement" Is Not What You Think
This word "retirement" has nothing to do with checking out or taking it easy (unless that's what you want!).

In the places I'd like to introduce you to, sure, you could improve your golf swing or join a bridge club... you could spend your days lazing in a hammock beneath the palm trees… and no one would think anything of it.

But if you're not ready to take up a position on the sidelines of life, don't worry; that's not what I'm suggesting.
To me, "retirement" means you have the freedom to do what you want… when you want.

The idea of retirement I'm talking about works for the 30-year-old as well as anyone twice that age... or older. That's because it is easier today than ever before to live, travel, and invest wherever your desires take you.

The world is alive with opportunities for fun and for profit, no matter what your age.

At our eighth annual Retire Overseas Conference, we'd like to steer you toward the opportunities that make the most sense for you—and show you exactly how to set yourself up for a new start overseas.
We'll Tackle These Big Issues, Head-On
"Exactly What We Need To Know"
"You covered it!!! Exactly what we need to know in these changing times. So much is happening quickly worldwide and this wealth of current information is so needed now!"

--Kelly S., United States
At each of the seven workshops on our
Retire Overseas Conference
agenda, you'll be briefed by teams of those who have gone before you and learned the hard way. They'll show you how to tackle the practicalities you need to consider as you prepare to make your move... so you can realize the lifestyle you're dreaming of in as little as 12 months (no kidding). Specifically, I'm talking about issues like:
Question 1: How Much Do I Need To Retire?

This is the first question on everyone's mind. And it's a tough question no matter where you're thinking about retiring (even if it's in the place where you've lived your whole life!). However, no doubt, it's doubly hard to answer if you're moving abroad.

Retired to a new country, everything will be different from what you've known, making it almost impossible to project a budget for living expenses without some real-life, real-time help from people already living in the place where you're thinking you'd like to live.

Workshop #1: Retirement Planning—Get Your Finances In Shape

What do you need to do to get your financial affairs in order for a move overseas? This is the workshop that will answer that question for you. Our panel of experts will reveal everything you need to know to make your own financial plan for retirement overseas, including:
You could be living the life you're
dreaming about in the overseas
Shangri-la that's calling your name
12 months from now... or even sooner…


How much money you need to retire and move abroad...
What to do if your retirement fund is on the skinny side...
How you should invest (for the short- and long-term) to maintain a healthy portfolio...
How to manage your day-to-day spending, complete with budget spreadsheets...
How to cope with changing exchange rates...
The best time for you to start taking Social Security as an overseas retiree...
How to manage your credit cards while living abroad...
Whether to sell or to keep your U.S. property...
How to survive future crashes overseas...
What to do if the U.S. dollar tanks...
The bottom line? Many learn that what they really need is far less than what they feared they needed (and far, far less than what they'd need to afford a comparable standard of living in the United States).

Question 2: What About The Nuts And Bolts Of Banks, Brokers, Utilities, Language, And Finding A Good Plumber?

So far, we've talked about preparatory issues... things you can decide on before you select a country.

But what about those other things that you'll have to deal with as a new resident abroad? Things you won't run into until you get there...

Workshop #2: The Nuts And Bolts Of Getting Established Overseas
We'll Cover The Topics Most Important To You
"Good Q&A on health care—very informative."

--Karen D., United States
In this important-yet-fun workshop, we'll address all of these nitty-gritty issues that you'll need to know once you've landed in your new country.

This panel is made up of current expats from different countries. These folks are doing what you're thinking about doing… meaning they've already made (and learned from) all the mistakes we sincerely want to help you to avoid. In that spirit, this workshop is designed to help you experience the minimum amount of hassle (and the maximum fun) getting set up in your new home. We'll cover things like:
When, and if, you'll need a new driver's license…


The ins and outs of opening a bank account in another country...


How to pay your bills... both locally and back home...


Organizing your household for shipping… how to decide what stays and what goes...


Learning the local language... or getting by in English...


Staying in touch—inexpensively—with friends and family back home...


Getting utilities connected and choosing Internet service...


How to find reliable craftsmen...


Bringing your pets… details of the paperwork you'll need...


Tips for a smooth move if you're bringing your household goods…
Question 3: How Can I Stay Legally In My New Country?

In considering where in the world you'd like to retire (whether full time or part time), there's one critical issue that could be an obstacle... and it's easy to overlook. Residency.

In these days of tightening immigration control and rising visa costs, not everywhere may suit your particular requirements. And let's not forget countries where you need to show a minimum monthly income (or have a certain amount deposited in a local bank) to be approved for legal residency. That said, at the same time, there are certain parts of the world that roll out the welcome mat for expat retirees, offering special incentives, perks, advantages, and benefits for the "silver-haired" crowd.

Workshop #3: Visas And Residency

At the Retire Overseas Conference, we'll show you the three most retiree-friendly countries in the world…
In this workshop, you'll learn the good, the bad, and the ugly of establishing a physical presence overseas. From this session, you'll find out:
The three most retiree-friendly countries in the world. In these places you can look forward to generous discounts—often as much as 50%—on goods and services from restaurant dinners to dental work and from airline tickets to closing costs on a home...


The fast track to permanent residency in the world's six top retirement havens...


How residency affects your tax burden and how you can control and minimize this through careful planning...


The benefits of using an attorney to guide you through the application process... when you must use one... and when you definitely should save yourself the expense...


Easy immigration: Places where you can easily (and legally) stay long-term on a tourist visa...


The "no complications" approach: Divide your time among three or four locales a year and you can avoid jumping through residency hoops altogether...


The implications of establishing residency in a foreign country (for example, how local inheritance laws could affect your estate)...


The many benefits of second citizenship and how to obtain it legally…
In the workbook from this workshop, you'll get details for trusted attorney and immigration contacts in each of our top havens. Also note that, in addition to this workshop on general residency, we'll also discuss residency specifically for each of our 21 featured countries in their respective country breakout sessions.
Question 4: How Will A Move Overseas Affect My Tax Burden?

It's the one area that you just can't get excited about when thinking about going overseas. But it's one that you can't ignore either. In fact, depending on your strategy in moving abroad, you could wind up paying far less tax than you do right now… or maybe none at all.

Workshop #4: Taxes For The Foreign Retiree

I'm talking about things like:
How to earn up to US$208,200 per year tax-free...


Two foreign assets the IRS doesn't want to know about and that you can legally hold overseas without triggering a reporting requirement…


The top four jurisdictions for low-tax or no-tax living...


Getting good representation—the key to paying no more tax than you should...


Where you'll enjoy the lowest property taxes... and where you won't pay any property tax whatsoever...


Where and how to enjoy exemption from import duties on household goods and belongings you decide to bring with you to your new home…
Understanding your options and how to structure your new life overseas can save you thousands of dollars in taxes each year... even reduce your tax burden to zero.
In addition to this workshop, we'll have specific tax information for each of our feature destination countries.
At Last, Europe Is Back On The Table
Right now, you have more options for realizing your dreams of a new life in the Old World than in a decade or longer…
If Europe is your fantasy, this is the opportunity of your lifetime. Right now, thanks to a weak euro and a surging U.S. dollar, you have more options for realizing your dreams of a new life in the Old World than in a decade or longer. Collapsed property markets and recessed economies mean that both the cost of living and of buying Euro-digs all your own currently qualify as extraordinary bargains across the Continent.
A 65-square-meter apartment with sea views for 95,000 euros... an 80-square-meter apartment with two bedrooms, a terrace, and a view of the Adriatic for 200,000 euros (this place could be rented out for 600 euros a week in season)... a fully restored 100-year-old, three-bedroom stone house with two vaulted cantinas (cellars), near the ski slopes, and not far from the sea, for 115,000 euros...

For many, Europe offers the crown jewels of overseas retirement and lifestyle havens, and right now these fairy-tale options are more available to you than they've ever been. In Las Vegas this September, our experts will share the best opportunities the Old World has to offer.
Question 5: Should I Rent Or Buy A Home?
Settle where the sun rises first, on this glorious coast...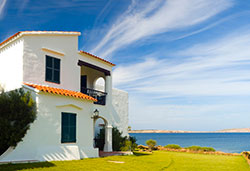 At the Retire Overseas Conference, you'll learn about 12 critical questions you should ask before buying real estate in a foreign country...
It's one of the biggest issues in considering a move overseas, one that's inspired many a heated debate, even among the Live and Invest Overseas team. Some of us have differing points of view on this.
Generally, I say rent first and maybe rent long-term. However, sometimes, depending on your situation, buying a home of your own and even buying right away can make sense. When we meet in Las Vegas in September, our panel of property experts will talk this important question through for you, considering all the options and many different points of view.
However, regardless whether you decide to rent or to buy, you need to arm yourself with a clear and comprehensive understanding of how to navigate overseas property markets... which leads to:
Workshop #5: The Property Question
In this workshop, we'll show you everything you need to know about buying or renting your new home abroad. Things like:
The benefits of renting long-term...


What to look for when choosing a rental, whether for short- or long-term use...


How to review a rental contract in a foreign country...


Where to start your search for a rental property and how and why to take your search local...


What you need to know about buying property overseas, including the pitfalls and how to deal with them...


12 critical questions you should ask before buying real estate in a foreign country...


How to protect yourself as a buyer in a foreign market...


How to evaluate a selling price in any given market...


How to structure foreign property ownership...


How to address the tax implications of owing real estate in a foreign country...


What the IRS needs to know about your property holdings overseas (maybe nothing)…
Question 6: What Sort Of Health Care And Health Insurance Options Can I Expect?

One thing you can't take with you from the United States when you retire overseas is your Medicare coverage... and, in many cases, your U.S. health insurance won't travel with you either.

The good news is that there are options—very good and very affordable options—for the expat looking for medical coverage abroad. And, as many of the expats you'll meet at this Retire Overseas Conference will testify, it's possible to receive quality care—sometimes even better than the level of service you're used to at home—in many of the retirement havens we'll discuss.

Workshop #6: Health Care For The Retiree Abroad

This workshop has a double agenda: First, to help you understand what you can expect of health care in a foreign country; second, to present your options for health insurance coverage. From this workshop, you'll find out:
"Superbly Organized"
"Once again superbly organized, well-delivered, on time, straightforward, with relevant topics."

--Peter C., United States
Which of the top 21 retirement havens stand out in terms of top-quality health care...


Where, among these top havens, you'll find health care to be the most affordable...


The differences between public and private health-care systems... and when to use the (possibly free) public systems abroad...


Your top options for medical insurance abroad and the pluses and minuses in each case...


The points to consider in choosing a policy that suits your specific needs...


Why you should never buy insurance online... at least not until you've confirmed the answer to this all-important question...


What your overseas health policy should cover... and what it likely won't...


How much deductible makes sense given where you'll be living and your personal health circumstances...


Cost details for sample insurance plans in a number of overseas retirement havens...


What to do if you're beyond the age for enrolling in a new insurance policy...


How to evaluate a policy in a foreign country...


The best international health and travel insurance policies on the market today…
Question 7: What If I Can't Afford To Give Up My Career Just Yet?
In many overseas locations, it's tough to find employment; however, it can be straightforward and lucrative to start your own business. It could be big or small… a local business or a new portable career.

A move overseas is a chance to break from the old and start doing the things you love—perhaps while making them earn some income to supplement your retirement nest egg.

Workshop #7: Funding Your New Life Overseas
In this workshop, you'll learn about your best options for funding your retirement wherever in the world you decide you'd like to reinvent it.
If Europe is your dream, don't give up on it… the Old World is more affordable right now than it's been in a very long time...
You could, for example, start an Internet business... and you could do this from anywhere in the world. You could even start it now, from home, so it's up and running (and generating cash flow) when you're ready to make your move.

I'm not talking about any "get rich quick" schemes. Running a business of any kind anywhere in the world is not all fun and games... as we know from long experience. To date, my husband and I have started and operated businesses in six countries. The bonus is that it's all on your own terms. It's up to you how many hours you work, where you work from, how big you want your business to grow, and how much time you take off.

If you need to support yourself financially while overseas... or would like to have an extra income... then this session will be very important for you. You'll find out:
How to generate business ideas—and how to identify a profitable market...


How to select your products. In the import-export business, for example, certain products have restrictions depending on where you send them to or from...

"Exceeded My Expectations"
"I enjoyed this seminar very much. I don't know how you got so many knowledgeable people in one place. It exceeded all my expectations."

--Virginia R., United States

How to get started. You have a great idea... but you don't know where to begin. Follow this 6-step Internet business start-up plan to get up and running anywhere in the world...


Making money on the web: 7 strategies for drawing qualified prospects to your website...


Countries among our top 21 retirement havens that make sense for running a business... and those that don't...


Where to find supporting staff. Depending on the size of your business, it may be helpful to have some in-country assistance. You'll learn which countries have reliable, English-speaking labor pools and minimal red tape in the hiring-and-firing process… and which don't...


Legal, labor, and taxation issues you need to be aware of running your Internet business...


Recommended software tools and online resources to help get you started in your new career…

I said we'd organized workshops around seven big questions. In fact, we've added a bonus session to the proceedings.
Workshop #8: What To Expect When You're "Expating" is one that will both educate and entertain you.
The panel for this session will share their experiences and anecdotes with you on different aspects of expat life… certain things that don't quite fit under the previous topic headings.
Above all, we'll remind you in this session that, as a foreigner overseas, you'll need two essential superpowers: patience and a sense of humor. Work on both of these, and you'll go a long way…
Where In The World Would You Like To Live?
Let Us Help You Choose Your Lifestyle...
Modern medical facilities not only exist overseas... but they provide top-notch medical care at a fraction the cost of comparable care in the United States...
As I've explained, this unique program is built around two big agendas:
We want to make sure you are armed with all the information, know-how, experience, and judgment you need to make your move as efficiently and hassle-free as possible. In addition, of course, we want to help you decide where in the world you'd like to go. This is the fun part. Maybe your dream is scuba diving off the shores of a Caribbean isle... or strolling the white sands of an undiscovered beach...
Or maybe you'd prefer wandering the quiet streets of an Old World village... or enjoying the view from your balcony in one of the Continent's premier cities...
Or perhaps you're up for something more exotic—maybe Chiang Mai… or Cebu… Hanoi… or Kuala Lumpur...

Wherever your retire-overseas dreams take you, we've got you covered. During the three-and-a-half days of this one-of-a-kind event, we'll share firsthand reports, hard information, maps, and lots and lots of photos on each of the world's top 21 retirement havens, all presented by expats who live in the destinations being featured.

That's the how... and the where.

In addition, at this Retire Overseas Conference, we also want to help you plan for the "when."

I'm not exaggerating and I'm not misleading you when I say that you could be living the life you're dreaming about in the overseas Shangri-la that's calling your name 12 months from now... or even sooner. Sound ambitious? Nope. With the help of the panel of experts from around the globe who'll be convening with me in Las Vegas in September, I'll prove it to you.
An Event That Caters To Your Needs
"The workshops are excellent, allowing people to ask more questions and allowing varying points of view."

--Cappy S., United States
We'll walk you through how to make your dream a reality in 12 months or less. We'll give you a timeline... and we'll take you through it, step by step. You'll leave this event with a plan and even a schedule... if that's what you want.

But maybe you're not ready to retire in 12 months? Again, don't worry. The plan we'll help you conceive for yourself could be put into play at any time... whenever you're ready. Straightaway... or down the line. Put it into action today or put it on a shelf until you're ready to flip the switch to the new life overseas you're imagining.


Our Global Network Will
Bring The World To You
This is all about bringing the world to you. From the Old World to the New... from Asia to the Americas... from the Caribbean to the Mediterranean... all the world's top choices, the best places on earth for you to think about reinventing your life in retirement…
We'll showcase it all.
And, if you've been dreaming of a second home or whole new life in Europe, we're particularly excited this year that, thanks to a weakened euro, prices for a pied-à-terre in Paris… a cozy cottage on the Emerald Isle… a villa in the Algarve… are once again within reach. Our experts will bring their best European recommendations to you in Las Vegas…
We'll also introduce you to our top global real estate contacts, who will introduce you to the best deals on offer in the world's most interesting property markets right now.
Our international legal team will be on hand to bring you up to speed on important issues like:
Residency and visas…


Property purchase and title verification…


Moving the household and pets…


Investing abroad…


Currency exchange and risk…


Banking in a foreign country…


Staying compliant with your U.S. taxes (as an American overseas)…


Protecting your assets overseas…


Planning for your estate…

Let us help you find your own dream mountain hideaway…
Savvy health care professionals will be glad to assist you with health care abroad. You'll be surprised at the many low-cost health care options that are available in our featured countries.

A hand-selected group of world-class real estate developers will be on hand to showcase some of the projects that are drawing expats and investors today.

A critical part of this year's event will be our coverage of the world of offshore asset protection. Regardless of the size of your portfolio, you'll benefit from the expertise of one of the world's foremost authorities in this area.

And everyone will benefit from our experts in the world of international banking. Whether you want to open a small account in Belize or Uruguay to establish a foothold abroad... or you want to earn the high rates of interest now available in Colombia... we'll have an expert on hand who can help.

The offshore world is a haven for entrepreneurs who love the wide-open playing field and lack of officious regulation. Expat entrepreneurs will be on hand to share their stories and their lessons learned.

And, most important of all, when you come to this year's Retire Overseas Conference, you'll be in the company of expats who have already made the move. This is the most reliable source of information you can find.

At the Retire Overseas Conference, you'll get to mingle with your fellow attendees, like-minded adventurers looking to make a move… just like you…

In addition to building your network of support (including making all the contacts you need to help you make your move happen), as you embark on this exciting adventure, you want to be surrounded by people of a like mind… people like you who are not afraid to think outside the box.

It's easy to lose heart, after all, when your parents, kids, and friends are not as enthusiastic as you are about the idea of living abroad. They may even tell you you're crazy... and that's OK!

That's why an event like this is so invaluable.

Of course you will hear from the experts... and get to chat with them between presentations, at our cocktail receptions or just casually at the bar. But you'll also get to mingle with your fellow attendees, like-minded adventurers looking to make a move… just like you.
A Wealth Of Real World Experience
"I especially appreciated the fact that you presented both the pros and cons. It was eye-opening in some cases. Having expats attend and present is a huge plus. They provide such a wealth of real-world experience and are contacts that will be so useful moving forward."

--Colleen R., United States
Maybe some of these people will wind up being your neighbors abroad... or maybe some of you will end up doing business together. Based on long experience, I know that many of you will establish new lifelong friendships; I've seen it time after time, over the years.

There's always a great buzz of energy when so many folks come together with their dreams of a new life overseas... and the level of excitement increases when, at the conference, those dreams begin to change into game plans.

What you'll learn—to a large extent from each other—is that your dream of life abroad is not some fanciful notion beyond your grasp. And it's certainly not crazy.

It's an adventure you can begin now and bring to fruition within the next 12 months or less... guaranteed. And it likely will prove the adventure of your lifetime. Your only regret will be that you didn't make your move sooner!

This Unique Value-Packed Event Is Available Only For A Short Time At These Prices
You really can do this…
all you need is a plan…
Our 2018 Retire Overseas Conference is an exclusive opportunity to get to know the world's best options for retiring abroad... and to develop a plan to make it happen within the next 12 months or even sooner. The conference is action-oriented. It's designed to give you the firsthand, on-the-ground information that you need to make the right decision about retiring, living, investing, or owning a second home abroad.

And, best of all, whether your interest lies in Latin America, Europe, or Asia—in the mountains, the colonial cities, or at the beach—we'll have experienced expats on hand to show you what life is really like when you move beyond the shores of your home country.


The Most Trusted Experts
"Great source of reliable information from trusted, proven sources."

--Jim C., United States
The full, list price of this year's
Retire Overseas Conference
will be US$895 per person, and only US$1,590 for two. (Yes, a second person attends for only US$695 more.)
But frankly, there's no need to pay that much. Today, you can save more than US$200, or US$400 per couple.

When you sign up now, you qualify for the Early Bird discount. This will slash the cost of admission to just US$695 for one person, and only US$1,190 for two. In other words, your guest attends for only US$495.
This cost includes full access to the interactive workshops and presentations, all supplemental print materials, every meal and refreshment break, and all cocktail parties, where you'll get to mingle with the experts as well as like-minded adventurers also looking to make a move overseas.
But you may be eligible for an
even better discount
.
Readers of
Overseas Living Letter
can deduct a full
US$50
from their admission.
Members of our premium services and subscriptions are entitled to a
US$100 discount
. These include the
Overseas Retirement Circle
,
Simon Letter
, and
Global Property Advisor
.
Of course, if you're a
Live Overseas Personal Consulting Client
, a
Private Access Member
or an
All Access Pass Member
, you and your guest are invited to join us
free of charge
.
Join Us In Las Vegas To Discover The World's
Top 21 Overseas Retirement Havens...
Places Where You Can Retire Very Well
Even On Very Little...
Here's what's included with the price of admission:
Join us in Las Vegas to discover the world's top 21 overseas retirement havens... places where you can retire very well even on very little...


Admission to all presentations, workshops, and panel discussions…


Complete access to the restricted exhibit hall area…


Expert personal consultations, without limitation…


Formal and informal Q&A sessions, breakouts, and workshops…


Introductions to reliable real estate sources, business contacts, fellow expats, and professional legal resources…


Coffee breaks and snacks…


Welcome cocktail receptions and all sponsored events…


Seminar materials, notebooks, and handouts…


Downloads of all conference presentations and materials after the event is over…


A complete set of professionally produced conference recordings…
Reserve your seat today by contacting our Conference Coordinators by email, or by calling them at 1-888-627-8834. They'll have you booked and ready to go in minutes. If you'd prefer, you can use our convenient Online Registration Form.
Free, Exclusive VIP Service:
The Biggest Incentive Of All To Sign Up Today
We'd like to offer the perks and privileges of first class, VIP service to the next 10 readers who register for our Retire Overseas Conference… completely free.
This is the biggest and best VIP Package we've ever created…
And we really knocked it out of the park this time with a cash value of up to US$2,760 per VIP Package.
Again, you can claim your VIP Package completely free… if you're among the next 10 readers to sign up.
When you do you'll gain instant VIP status and access to your VIP Package, which includes:
An exclusive collector's edition gift bag... including a free themed cap and a 20% off coupon for use with any order for any publications in our Live and Invest Overseas bookstore... this one-time discount is good for as many of our online resources as you'd like...


Reserved, VIP seating: Get the most out of all presentations with exclusive, front-and-center seating in the event room...


Preferred, VIP registration: Avoid long lines and enjoy your VIP status by getting First Class treatment during conference registration...


Elite, VIP concierge service: We'll take care of your every need, from the moment you register until the closing ceremonies...


VIP-only Prize Drawings: Each VIP Package includes exclusive-access raffle tickets for at least five separate prize sweepstakes...
As a VIP, we'll put our conference staff at your disposal for the entire event, to make sure you get the maximum value out of every minute.
VIP status brings an unparalleled level of support, and your VIP service will begin today…
We're right here to assist with hotel bookings and airfare recommendations, and we're standing to help you lay the groundwork for whatever you want to do or see while you're in Las Vegas.
Once again, sign up today and you'll claim a free VIP Package.
Please keep in mind that this free VIP Package offer is only available to the next 10 readers who sign up.
I urge you, therefore, to sign up now to access the complete VIP Package at no cost. Contact our Conference Team today by email, or by calling them at 1-888-627-8834.

Or you can register and claim your VIP Package online here.

Either way, feel free to contact our Conference Team with any questions about your VIP Package.

Secure Your Seat Now To Begin Your New And Exciting Adventure Abroad
This event is completely focused on helping you consider all your top options worldwide, while providing the practical, nuts-and-bolts support you'll need to plan all aspects of your overseas retirement.
I expect places to fill up fast, based on the popularity of the last seven events we've held in the United States.
Remember, you don't even have to know where exactly you want to go. Our network of "retire overseas" experts and expats will bring the information to help you decide—and deliver all the up-to-date information you need to make it happen.
By participating in this unique three-and-a-half-day program of destination presentations and practical workshop sessions, you'll be well on your way to achieving your dream retirement lifestyle in the next 12 months... or even sooner.
Here's all you need to do: Meet me in Las Vegas with your mind open to a world of new opportunity. We'll take it from there.
Sincerely,
Kathleen Peddicord
Publisher, Live and Invest Overseas
P.S. Beach, city, mountains... in the Americas, on the Continent, or in Asia... the very appealing, affordable, safe, beautiful, and welcoming options for your retirement are many. Let us help you achieve your dream retirement. Discounts are also currently available for paid subscribers and members of Live and Invest Overseas services.
Go here now to view all available discounts and to register online
.
Prefer to speak with a real person about what we're planning for this very special event? Our Conference Coordinators can give you full details when you contact them
by email
here or by phone, toll free from the United States, at 1-888-627-8834.
Places at this
Retire Overseas Conference
are filling very quickly. Again, this is the only event of its kind, conceived to help you consider, compare, and contrast all the world's top options at one time. And the only event we will hold in the United States in 2018. I urge you to reserve your place in the room now.
Here's What Retire Overseas Confereces Attendees From 2017 Told Us:
"Excellent!!! I was very favorably impressed!"
--Dan S., United States
"...provided me with a lot of info, from many different aspects, for considerations of living abroad."
--Katheryn R., United States
"Attending this conference will prove to be my motivation to proceed, with the tools and contacts needed to do it right... professional, yet accessible. Great combo!"

--Alan K., United States
"I found the meetings to be well-developed and presented."
--Andrew G., United States
"I enjoyed myself and learned a lot more than I expected!"
--Kelley A., United States
"Very informative. My thanks to each of you for your efforts."
--Alfred M., United States
"We met such wonderful people... we are truly thankful..."
--Marcia N., United States
"All that I could have hoped for... wonderful and very helpful."
--Michael P., United States
Here's What Retire Overseas Conference Attendees From Former Years Had To Say...
"Kathleen, my husband and I would like to thank you so very much for the recent Live and Invest Overseas conference. Our minds are still reeling with all of the information presented to us. All of your presenters were very knowledgeable about their respective fields. We also enjoyed talking with other expats-in-waiting. Mike and I live in the snowy part Washington State. Last year was very snowy and cold. Needless to say, we would love to spend at least our winters someplace warm instead!"
--Laura D., United States
"Thanks again for all of your hard work in putting together the conference. For anyone considering a move to a foreign country, a conference like this one should be on their must-do list."
-- Diane D., United States
"Kathleen, I'm sure it will take you a few days to recover from the intense effort that you and your wonderful staff put into the conference. From my perspective, it was an excellent production. Thank you."
-- Elmore S., United States
"Just great. Very welcoming and supplied answers to all my questions very well. I'll see you again soon."
-- Charles Mumford, United States
"Kathleen, thank you for all your hard work. You have helped a lot of people dream and helped a lot of dreams come true. I am always telling people about you. In fact, I just today told my banker about how honest and smart you are, letting us know where to go. Wish I had listened to you more years ago..."
-- Marlene Millcrest, Alaska
"I particularly appreciated your information today about the joys of international rental property. What I admire is your honest, tell-it-like-it-is approach. A lot of people have been hurt by nothing but glowing reports about offshore living from other sources. Your honest, direct approach is a real service."
-- Arlean Kransford, United States
"This was a 10! Great event. Awesome job by the Live and Invest Overseas team!"
-- Edward Tunstill, United States
"The level of your experience, knowledge, and competence is top-shelf. I appreciated the sincere and honest approach of the organizers and all the presenters. Also the obvious desire to give participants complete, accurate, timely, and appropriate information. And to answer questions thoroughly."
-- Andrew Ford, United States
"Kathleen, I have to say that you seem to dig deeper into the feel of a particular place and to do great comparative analysis between alternative places. Your approach is more sophisticated and thoughtful and therefore more useful to me than other information sources covering these same subjects."
-- John Whitlow, United States
"I feel that the [Retire Overseas] Conference was extremely worthwhile, both in terms of information received and cost. I am just beginning to explore the possibility of retiring overseas and, after attending the [Retire Overseas] Conference, I can't wait to get started. The conference was extremely helpful as a first step in considering all of the options that are available to me. I didn't even know what they were until your conference. You have presented me with extremely valuable information and I am convinced, now more than ever, that retiring to South America is for me. Also, as a single woman moving alone, you quelled my concerns over safety in the areas that I will be considering. I look forward to receiving additional information from you to assist me as I proceed with my move."
-- Alice G., United States
"Attending sessions and being able to visit with speakers on a one-to-one basis was wonderful.
"It was very informative with information one cannot find easily over the internet. It gave me more of an idea about cost after relocation, and that will determine whether or not I can retire overseas.
"Excellent information. Met some people who could become longtime friends."
-- LeRoy J., United States
"I really enjoyed conference. Looking forward to another in the future!"
--Annamaria Murphy, United States
"Wonderful conference - lots of information, lots to think about."
-- Sally Curry, United States
"Excellent, fantastic. Thank You"
-- Sarah Eaton, United States
"Overall I think the seminar was wonderful! I give it a 10!"
"This was my first LIO conference and I really liked the presentations, speakers and meeting other people that are interested in living overseas."
-- Sonya Gadson, United States
"Thanks for the chance to evaluate country versus country with specific details on areas inside of those cities."
-- Tim Curran, United States