The Coronavirus bought global travel to a halt last week. This week most people across the world are being advised to stay home for three weeks.
These drastic measures are being implemented to slow the spread of the Coronavirus. China employed this strategy and managed to flatten the curve. The rest of the world will be hoping for a similar impact.
Obviously the countries on this list are not currently an option. Borders are closed.
The coronavirus has shown the need for a backup plan. Residents in Los Islotes, Panama have access to a private beach. This huge beach is almost deserted, social distancing is not an issue. Likewise for people living off the grid in Belize, life goes on as usual.
But What About Another Pandemic?
Hope for the best, plan for the worst is the old advice.
There is optimism that we will beat the Coronavirus, but who knows if it will return. It's could mutate and come back stronger. Likewise, we don't know when the next pandemic will occur.
The point of this is not to fear-monger. The point is that having a second home where you can survive in isolation is a useful option.
The Criteria For An Overseas Plan B
There are two main points to consider when assessing a suitable isolation getaway home.
The first is the ease of living in isolation. This includes things like growing your own fruit and vegetables and access to fresh water. Off the grid electricity is another consideration.
The second consideration is residency. If you need to spend a significant amount of time in a country you will need residency. In times of emergency residency will also give you extra time to get to your overseas home.
When countries started closing their borders to slow the Coronavirus, tourists were the first group to be blocked. In most cases residents were permitted to enter for at least another week.
If The Worst Case Situation Never Happens?
While thinking about the worst case scenarios is always a good idea, it's no way to go through life. All the countries on this list provide can offer you a chance to live like you always wanted to. Whether means escaping from the cold weather during the winter, or exploring a new continent.
We're not talking about depressing bunkers, where you can live, sealed off from the rest of the world. We're talking about homes in some of the most beautiful parts of the world. Places that you look forward to visiting or retiring to.
Belize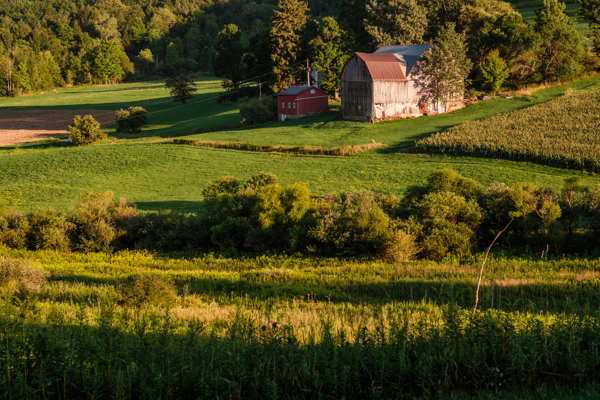 Belize usually conjures images of white sand beaches and welcoming expat bars. However there's more to Belize than this. Away from the beaches you can find dense tropical jungles. Here you will often find yourself miles away from the next person.
The Cayo District in Belize is one of the best places in the world for off the grid living. The climate here is different to elsewhere in Belize. The temperatures are cooler and there are grassy plains where you can grow your own food. This area is the breadbasket of Belize and produces much of the nation's fruit and veg.
Situated in the Cayo District, Carmelita Gardens is an off the grid project allowing you to live on your own terms.
Houses here come fully equipped. Solar paneling provides electricity. Take care not to run the battery down to zero and it can list decades. There are freshwater collection systems and plenty of room for gardening and allotments.
This is a high standard of living too. Houses come fully equipped with fridges, freezers, and air conditioning units.
When you're not living in isolation, you'll be able to enjoy the relaxed pace of life and year-round warm weather. Cayo is a couple of hours from the coast so you can enjoy a day at the beach whenever you fancy a change.
Residency
Belize is one of the easiest places in the world to acquire residency. Thousands of expats have moved here thanks to the Qualified Retired Person (QRP) program.
This affordable visa process allows people older than 45 to obtain residency from as little as US$2,000 per month.
The money must be in the form of a pension or some other guaranteed income. You are also required to spend at least one month of the year living in Belize.
Panama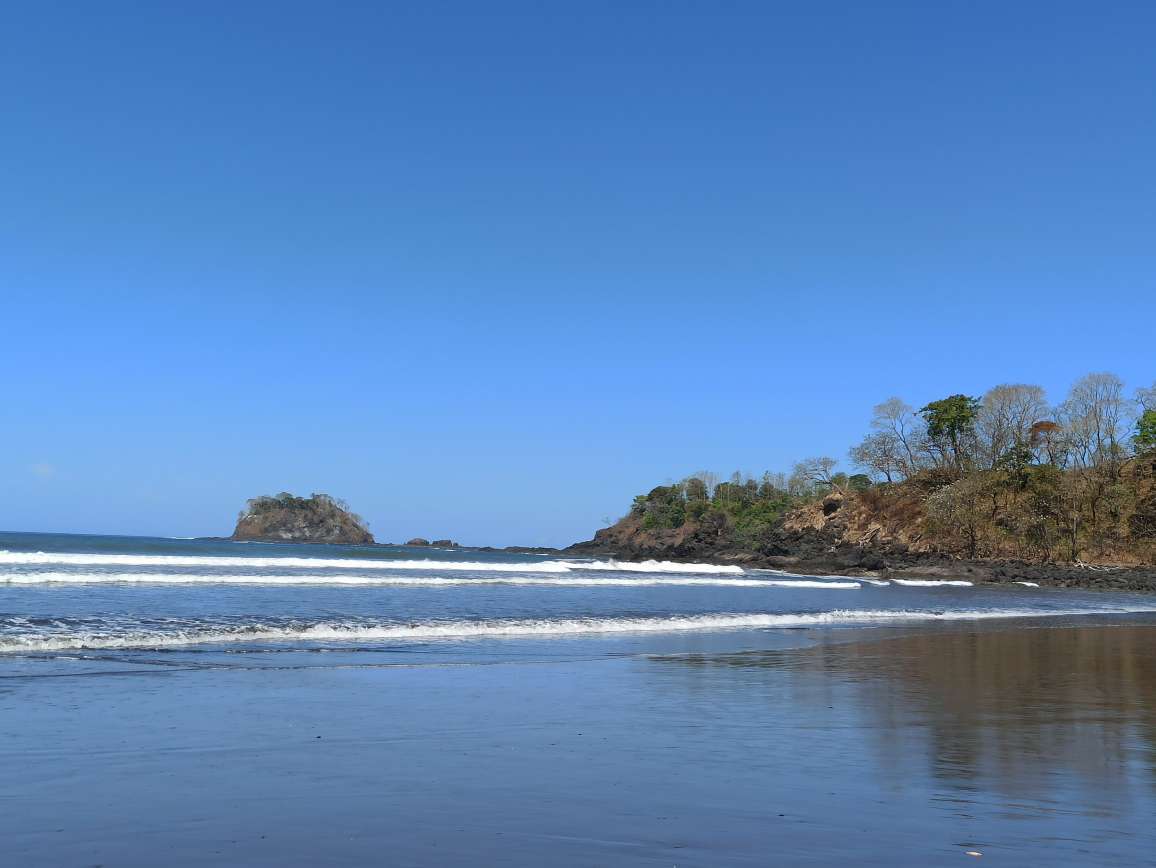 Although Panama City is a thriving modern city, much of the countryside is still quiet, remote, and up until recently, hard to access. This makes the countryside in Panama the perfect place to live in isolation.
Panama doesn't have the turn-key off the grid communities like you can find in Belize. It's easy to build an off the grid lifestyle here though. The Azuero Coast is the perfect place to start. Los Islotes is a gated community with a private beach. Residents here are living through the Coronavirus lockdown with minimal impact on their daily routines.
Fruit and vegetables grow easily here. The soil is rich and you can aim to grow much of your own food. Chickens are a common site in the Panama countryside. During the day you will find them roaming about looking for food. You will only need to ensure they have somewhere to sleep at night.
If you live close to the Pacific Ocean you can catch fresh fish whenever you fancy. It's no exaggeration to say the waters around Panama are teeming with fish.
Solar panels are a popular option in Panama and you will find it easy to have them installed. Likewise, backup generators and fresh water collection systems are a popular option and easy to find.
Residency
Panama's Friendly Nations Visa is a popular way of getting a visa here. It is open to citizens from the United States, Canada, and most of Europe. You will need to either open up a Panama Corporation or receive a job offer from a Panama company.
This is a cheap and easy way of acquiring residency. The biggest expense is proving you have US$5,000 in a Panamanian bank account. Once you have shown proof of funds to the immigration board, you are able to remove the money from the account.
If you're interested in this visa you should move fast. The current government has hinted at ending the Friendly Nations Visa.
Panama also offers a retirement visa. You need to prove a pension with a guaranteed income of US$1,000 per month with another US$250 for each dependent. The retirement visa entitles you to a host of discounts and benefits while living in Panama.
Portugal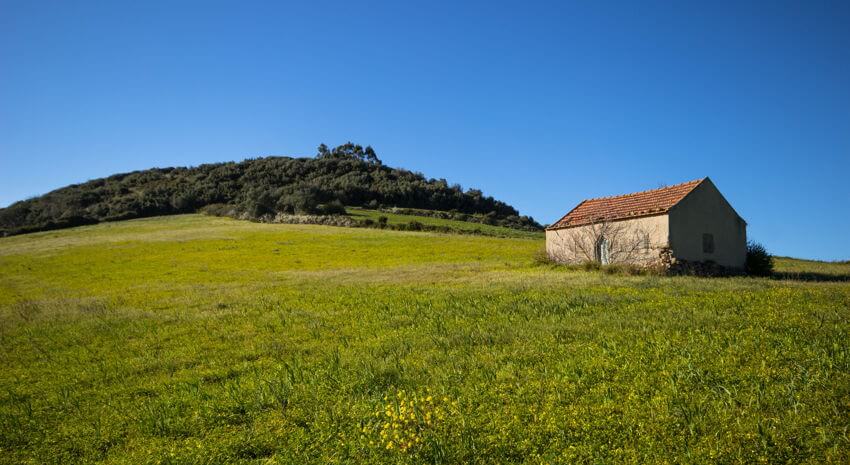 Portugal is famous for its historic cities like Lisbon and Porto and also for the Algarve region. This stretch of coastline has more Blue-Flag beaches than anywhere else in Europe and is a tourist and expat favorite.
Inland, things are quieter, and perfect for finding a property where you can live a quiet and self-sufficient life.
Portugal gets plenty of sunshine throughout the summer months. Solar panels are easy to come by and will be able to provide much of your electricity. Although it doesn't get cold, during the winter you may need central heating. This can often come via a stove or log fire, saving you electricity.
The tap water is safe to drink in Portugal. It can be stored in bottles for up to six months providing it's kept in a cool, dark place. No need to worry about installing a well, however a freshwater collection system is always a good backup.
Portugal is a great place to spend time, and a perfect base to explore the rest of Europe. The lifestyle in the countryside is unrushed and stress free. Unlike Panama and Belize, Portugal has a first world infrastructure.
Residency
Portuguese residency comes with the promise of something even better. A European passport. Six years after obtaining residency in Portugal, you are eligible for naturalization. Combine a Portuguese passport with a U.S. passport and you can travel visa free to most countries in the world. Certainly most that you would want to visit.
Residency in Portugal isn't as affordable as in Panama or Belize, but if you search there are opportunities. Assuming you want to live in a rural area, you need to invest 400,000 Euros on a property.
If you can find a property that is more than 30 years old in a rural area this price drops to 280,000. An old farmhouse with some land can be the perfect investment in this case.
Oliver Lovett