What Does Portugal Look Like As It Begins to Reopen?
Portugal is one of the countries that is really ahead of the rest when it comes to reopening after lockdown. Due to taking action against the coronavirus and going into lockdown early, they have been able to flatten the curve.
The first hints of normalcy started on May 3rd as small shops, libraries, bookstores, hair dressers and beauty salons were permitted to reopen. Later, on May 18th, Portugal entered the second phase of it's reopening process and restaurants, bars, cafes, museums, high schools, art galleries and national monuments began reopening. In the case of high schools, it was just for students in grades 11 and 12.
Early Action
Portugal's society is based around tight-knit families, and an estimated 20 percent of the population is 65 or over. In an effort to protect its citizens, Portugal took the decision to go into lockdown a short 16 days after the first case was reported. Unfortunately, even with an early lockdown at that point there were already over 600 infected with COVID 19. However, a large portion of the population, saddened by heartbreaking images from Italy and Spain, decided to stay at home anyway.
They didn't stop there; they took action in testing people as well. From May 1st through May 17th non-state labs were conducting an average of 14,000 tests per day. Due to all this and a few other factors, such as a low level of international traffic, Portugal has been effective in controlling the spread of the virus.
Portugal Today
Traveling to Portugal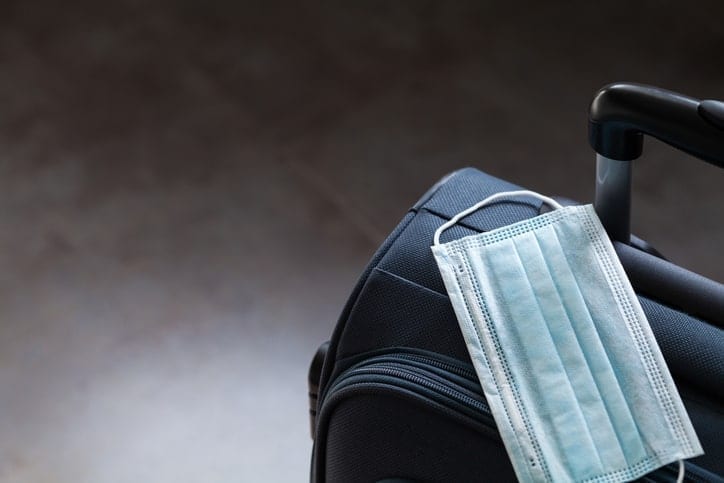 Aside from Spain and Italy, Portugal has been open to visitors from all over E.U. since the beginning of June… On June 4th Portugal reopened flights between Lisbon and the USA, given that the visitors from the US have a Portuguese passport. This policy is being held on a reciprocal basis, meaning that when the US lifts it's restrictions on visitors from Europe, visitors without a Portuguese passport will also be allowed entry.
Keep in mind that if you have a Portuguese passport there are still some restrictions, such as the fact that flights are not being capped out, and you will be required to wear a face mask for the duration of the flight.
Traveling Within Portugal
Keep in mind that the pandemic is still not over, and there are always possibilities of a second wave. Due to this there are still rules and regulations in place that you should be aware of. While you won't be required to quarantine, you will still be monitored for temperature spikes, a lot of this is done with temperature reading cameras that gauge your body heat as you walk by.
If you are traveling by means of public transportation you will be required to wear a mask at all times you are in the vehicle, while you are walking outside it is not a requirement, but it is recommended. Masks are also required at gatherings and inside most attractions. In some places, such as Madeira, free tests are provided to all visitors to make sure they are virus-free.
On June 1st all businesses were permitted to reopen and on June 6th beaches were reopened. Aside from the restrictions listed above, in some ways, life is beginning to return to normal in Portugal. However, the crisis is far from over. As of June 17th Portugal, has a registered 37,672 confirmed cases… and 355,207 suspected cases.
While all of this is scary, in Portugal a large effort is being made to defeat COVID 19, and as of June 12th Portugal is still rated as the third safest place in the world, behind Iceland and New Zealand.
Going Forward After The Virus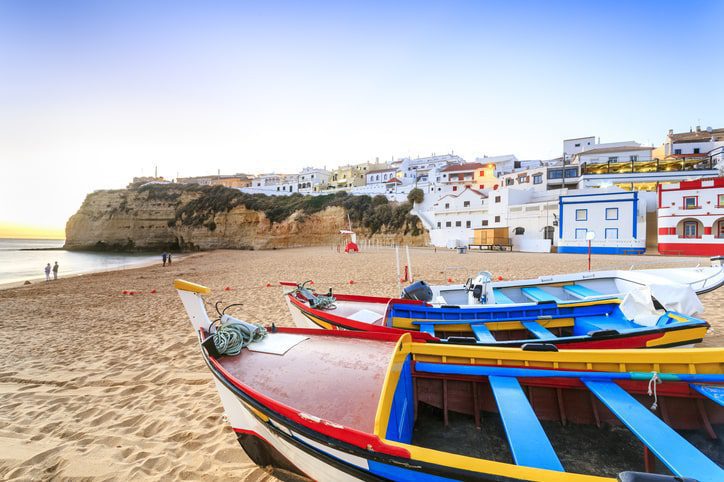 After all is said and done, Portugal, especially the Algarve, will still remain one of the best places to live and invest overseas. With its beautiful climate, low cost of living, high quality of healthcare, safety, golf courses, world-class beaches and retiree perks the Algarve is definitely a wonderful place to consider traveling to or even possibly living in. Especially when you consider the actions they have taken to protect their society against this virus.