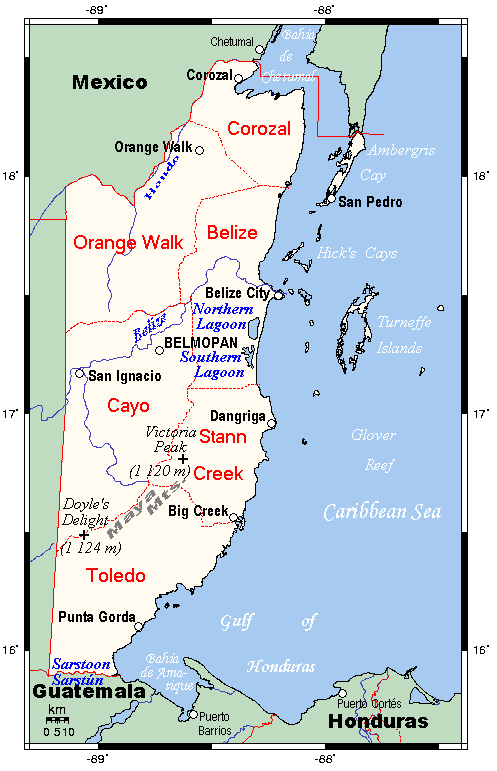 Believe it or not, many wouldn't find Belize in a map if you'd give them a chance to guess. Some may even ask, is it a country? Is it in Central or South America? or, isn't it part of Mexico?
Previously known as British Honduras, Belize is a tiny (about the size of Massachusetts), beautiful, and strangely secret country nestled below Mexico on the turquoise Caribbean seaboard, and Guatemala on the south and west.
It's English-speaking, has subtropical weather year-round, and is situated at the confluence of the Yucatan, Caribbean, and Central American cultures.
Belize has it all. It's blessed with natural wonders, like warm waters, the Mesoamerican barrier reef, jungles teeming with fauna, and the spectacular Blue Hole—a 407-foot-deep cenote off the Belize coast that is a scuba divers' mecca.
The cost of living here is lower than the States: It's possible to live a fulfilling life for as little as US$1,200 per month, or you can live a life of luxury for less than most other Caribbean nations will cost.
Average year-round temperatures are in the mid-80s, and when it does rain here, it's mostly warm showers. On top of all this, Belize is a tax haven, and just a stone's throw from the States… Yet many can't find this little jewel of a country on a map.
With a small population of just over 400,000, everywhere in Belize has a small town feel. Strangers smile and say good morning, happy to stop and chat when they pass each other on the street.
It doesn't make international news headlines; it just ranks in publications as one of the best places in the world to retire overseas. In November 2019, Forbes listed Corozal third in a report of the 20 best places to retire in 2020, and tourism and expat retirement living continues to thrive across Belize.
Getting To Belize
By air:You can fly intoPhilip S. W. Goldson International Airportnear Belize City (BZE) from the U.S., Mexico, Canada, El Salvador, Guatemala, and Honduras. Some routes are seasonal; winter is the busy season in Honduras because it is the dry season and many North American and European tourists are looking to get away to somewhere warm and sunny for the winter.
By car or bus:Some people drive into Belize by way of Mexico, but for short visits, most tourists choose to fly. If you plan to drive into Belize, you will be coming through either Mexico or Guatemala.
If you arrive by bus, expect to get off with your luggage, walk through customs and across the border, and get back on the bus on the other side. When you arrive at the border in a personal vehicle, you will have to show proof that you own (or have legally rented) the vehicle and that you have proper insurance, along with your standard travel documents.
By boat:You can catch a ferry to Belize from Honduras or Guatemala, but the most common way to arrive in Belize via water is on a cruise ship. Although your cruise ship may stop for a visit to Belize City, it's not a good way of getting to Belize for an extended stay.
Best Places To Live And Retire In Belize
Cayo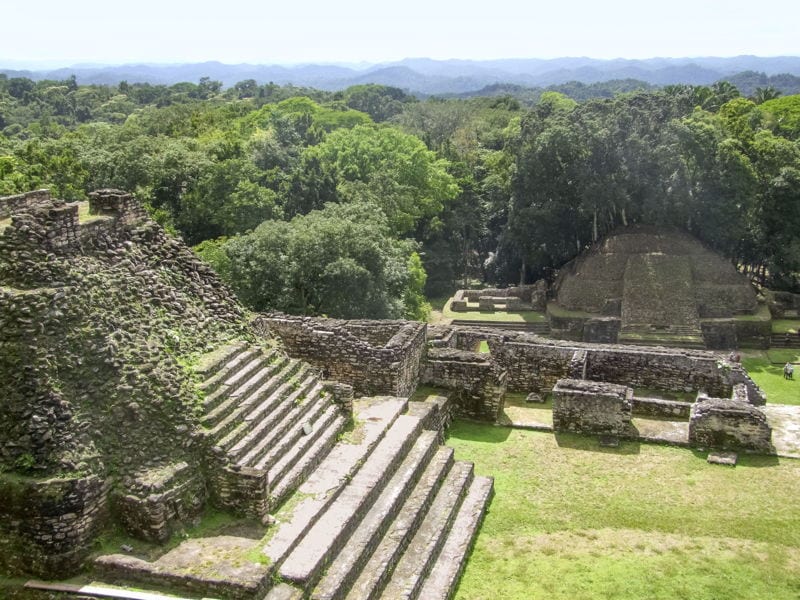 The fastest-growing district in Belize for ecotourism, Cayo is rich with rivers, caves, mountains, Maya ruins, and endless opportunities for healthy living in a laid-back, artsy community.
The people that visit Cayo are adventure seekers, artists, nature lovers, and well-traveled, creative entrepreneurs. More and more, expats are recognizing the down-to-earth vibe here and are making the migration to simpler living.
Whether you plan to relocate full-time, part-time, rent, buy, start a business, or simply get off the grid and relax a while, Cayo is a great option. It's an unforgettable destination with a genuine community of unpretentious neighbors.
The region encompasses some of the country's best opportunities for exploring rivers, caves, mountains, tropical forests, and wide-open spaces, including the Mountain Pine Ridge Forest Reserve, the Chiquibul Forest Reserve, and an expansive network of tributaries of the Mopan, Macal, and Belize Rivers. It's a nature lover's paradise. Expats and locals alike have made concerted efforts to celebrate and preserve the natural beauty of this part of the world.
Ambergris Caye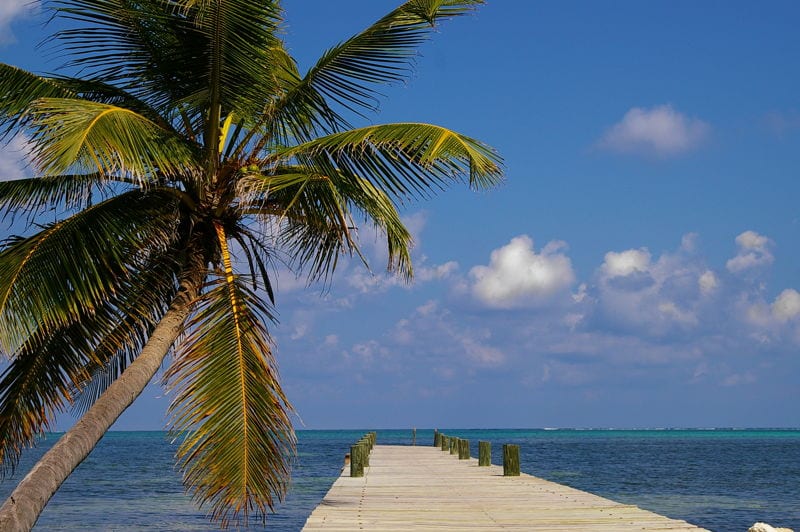 Ambergris Caye is a small haven in the Caribbean, surrounded by vibrantly turquoise waters and skirted on its eastern side by the longest barrier reef in the Western Hemisphere.
Living on Ambergris, you'd wake up to the gentle lapping of waves onto pristine white-sand beaches just outside your window and the faint crash of the ocean in the distance, breaking against the second longest coral reef in the world… At about 26 miles long and about 1 mile wide at its widest point, this is a manageable island.
The heart of Ambergris Caye is San Pedro Town, a bustling tourist destination with world-class restaurants, great night life, and a broad variety of activities and pastimes. This is where the expat community is based. It's a quirky, comfortable little beachside town with open-air bars and restaurants, art galleries, wine shops, bakeries… Really, San Pedro is three long blocks: Front Street (along the beach), Middle Street (between the other two), and Back Street (along the lagoon).
Ambergris has been complemented by its uncompromising acceptance of newcomers. The genuine, community-based attitude of San Pedranos has been well compensated for its willingness to welcome foreigners and allow their own culture to adapt. The happy result of all this intermingling is cultural vibrancy, enthusiasm, and synergy; the island's newly arrived children working in conjunction with her strong, island-based family.
What's there to do? Play in the water! This is the Caribbean, after all, and the diving is phenomenal, some of the best in the world. The barrier reef that lies offshore from mainland Belize parallels Ambergris about a quarter-mile out, creating hundreds of great dive sites. If you're not a diver, try the snorkeling. If you're not interested in getting wet, take a tour of Belize's famous Blue Hole from above; Tropic Air offers two-hour aerial tours. Or take a boat out for some fishing; again, it's among the best in the world.
If you prefer to stay on land, you'll still have plenty to do. The big year-round expat community means lots of pot-luck lunches and dinners, happy hours, wine tastings, etc. The Exotic Caye beach resort sponsors Sunday-Funday each week. They bring in local musicians and organize horseshoe tournaments and other events. It's a fun day when everyone comes to the beach and hangs out for a little bit to get to know each other. The wine shop Wine Devine sponsors wine and cheese pairings every Friday. A boardwalk has opened on the back side of the island, and there's a movie theater now. There are lots of great restaurants—Thai, Italian, French, and, of course, lots of seafood choices.
Placencia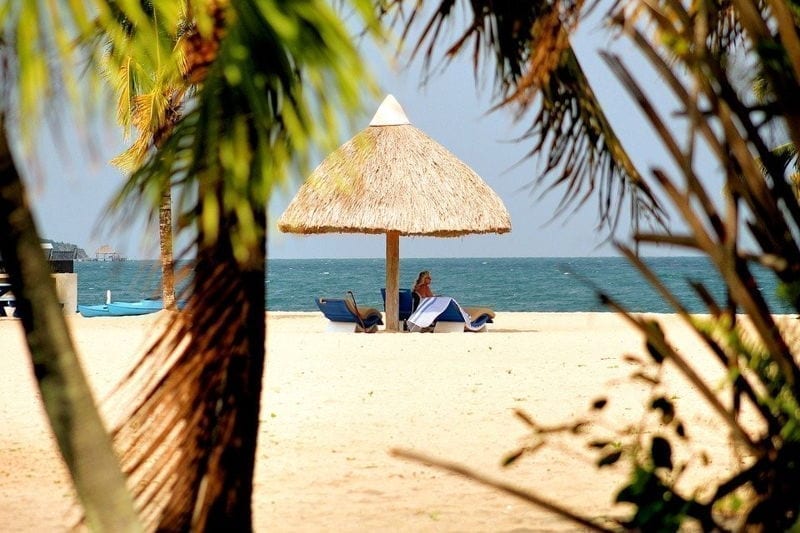 Placencia is a 17-mile long sand spit that is at most only a quarter mile wide. The one-time fishing village turned quiet tourist destination boasts high-quality developments, high-quality people, and little to no crime… just an abundance of deserted white beaches, turquoise waters, and relaxed luxury.
Tourism and quietly opulent living seem to have adopted Placencia for several reasons, one of which is its barrier reef. This coral wonderland is made of billions of individual living coral polyps and is home to some of the most diverse communities of marine life anywhere in the world. The reef also protects Placencia from the wilds of Atlantic storms and allows for the clear blue water between the mainland and the reef.
Formerly the site of Mayan civilizations, pirate hideaways, and puritan settlers, its current name comes from the derivation of the colonial Spanish name "Point Pleasant."
Today, this sleepy little village is finally coming into its own. With reliable road access, quality developments, and a great community atmosphere, Placencia might be the piece of paradise you didn't know you were missing. Sailing, diving, snorkeling, fishing, and rain forest hiking aren't too far away. Or maybe you'll just be having fun hanging out with friends in this tropical retreat.
Placencia offers some of the best culinary options in all of Belize. From Indian, Italian, gelato, and pizza to fresh fish and authentic local cuisine, there is a surprising amount on offer for such an intimate location.
Corozal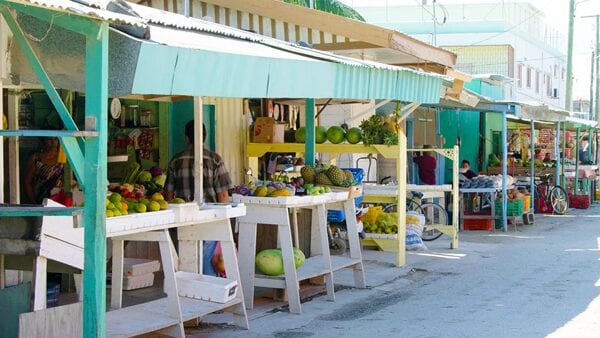 Corozal is both the name of a district and a town in northern Belize. Nestled on the Bay of Chetumal, Corozal Town is only a 9-mile hop from the Mexican city of Chetumal, the state capital of Quintana Roo. It's a lovely, laid-back, inexpensive place and home to the biggest population of expats in this part of the country. Yet with 13,000 people, it has a small-village feel. It offers all the services, amenities, and community activities of a much larger town. The weather here is better than the south, too: It gets 57 inches of rain per year—half that of Toledo, the most southern district of Belize.
Corozal is the recommended basecamp for anyone exploring northern Belize. It lies 84 miles north of Belize City and 68 miles from the international airport.