One destination in Southeast Asia is just emerging on the travel radar…
It ticks the boxes of beautiful beaches, friendly people, rich culture, numerous attractions, and delicious food from all corners of the globe. And, I've found it to be the least expensive country in the region—if not the world…
Here, you can stay in a hotel room with full amenities for US$15… a furnished studio near the beach for US$150 to US$200 per month… and enjoy a mouth-watering dinner at an international restaurant for US$2 to US$3. A more informal café, serving local food that's reminiscent of Thai cuisine, costs even less…
A coffee goes for 50 cents (and it's good), a beer ranges from 50 cents to US$1 at most (and it's tasty too), and a glass of wine is US$3. A couple can live easily and comfortably on US$1,000 a month or less.
Before I introduce this little-known gem, let's gain some perspective with a snapshot of the Southeast Asia region…
Malaysia is rapidly becoming a world-class destination. Penang in Malaysia now boasts an expat population of over 40,000 and prices have climbed accordingly. Chiang Mai in Thailand has a similar-sized expat population with reasonable prices still intact, but it's only a matter of time until its popularity leads to higher prices, too.
Myanmar is just turning the corner and has a way to go before we can consider it as an overseas living option. Same goes for Laos.
The Philippines has moved to higher risk as the political situation further destabilizes. Indonesia—and Bali, in particular—can be high-priced thanks to being the closest exotic getaway for Australians (think Hawaii or the Caribbean).
With a whopping 26% increase in international tourist arrivals in 2016, topping 10 million total visitors for the first time, Vietnam is progressing at a rapid rate. It's also vying for bragging rights as the cheapest country around.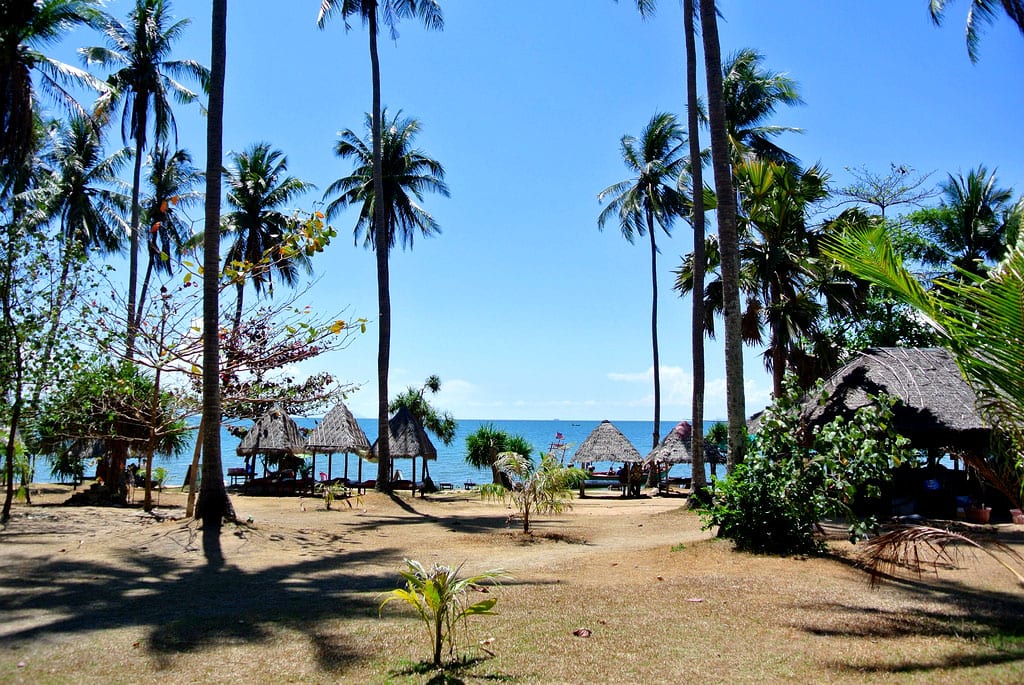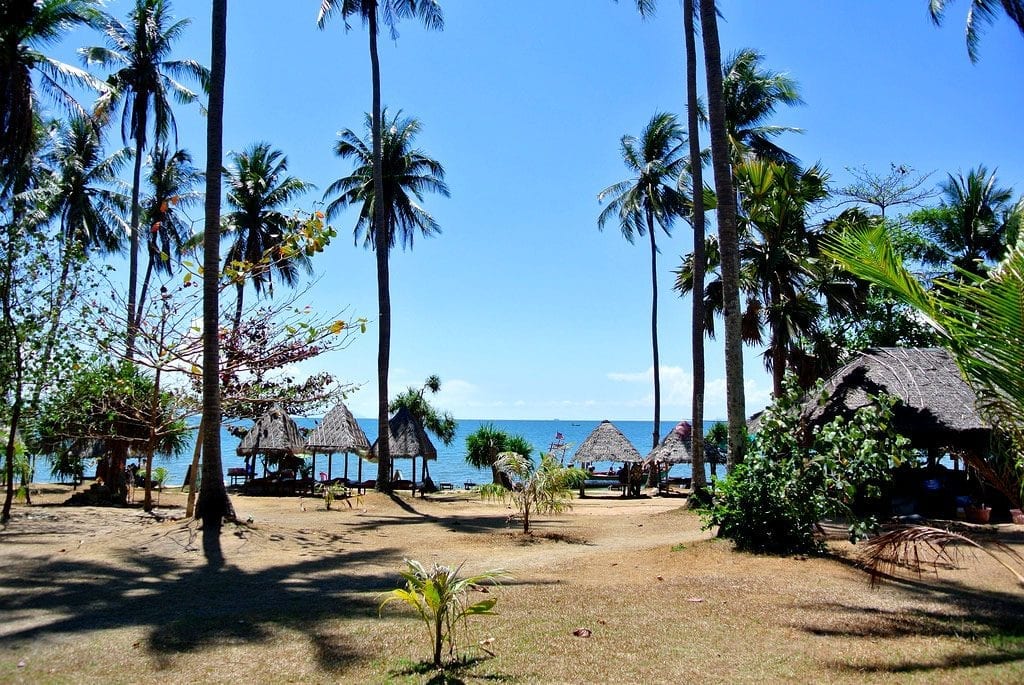 That leaves us with Cambodia, which, in addition to its beauty and affordability, has three advantages for expats that no other ASEAN country can boast…
First, let's take a closer look at the country and what it offers…
Cambodia is sandwiched between Vietnam and Thailand and bordered by Laos to the north. Population of the entire country is 15 million—of which 2 million live in the capital Phnom Penh. That's a welcome change from most of the region's capitals, overcrowded and polluted, teeming with throngs at every juncture.
In recent years, Cambodia has shrugged off its dark history and started on an upward development scale. The government has announced both a three-year tourist visa and a retirement visa. To date, implementation schedules have not yet been released. While infrastructure—especially highways—need improvement, and some public services are lacking, all in all, it's the biggest bang for your buck around Southeast Asia.
So what about these three special features that can't be found elsewhere in the region?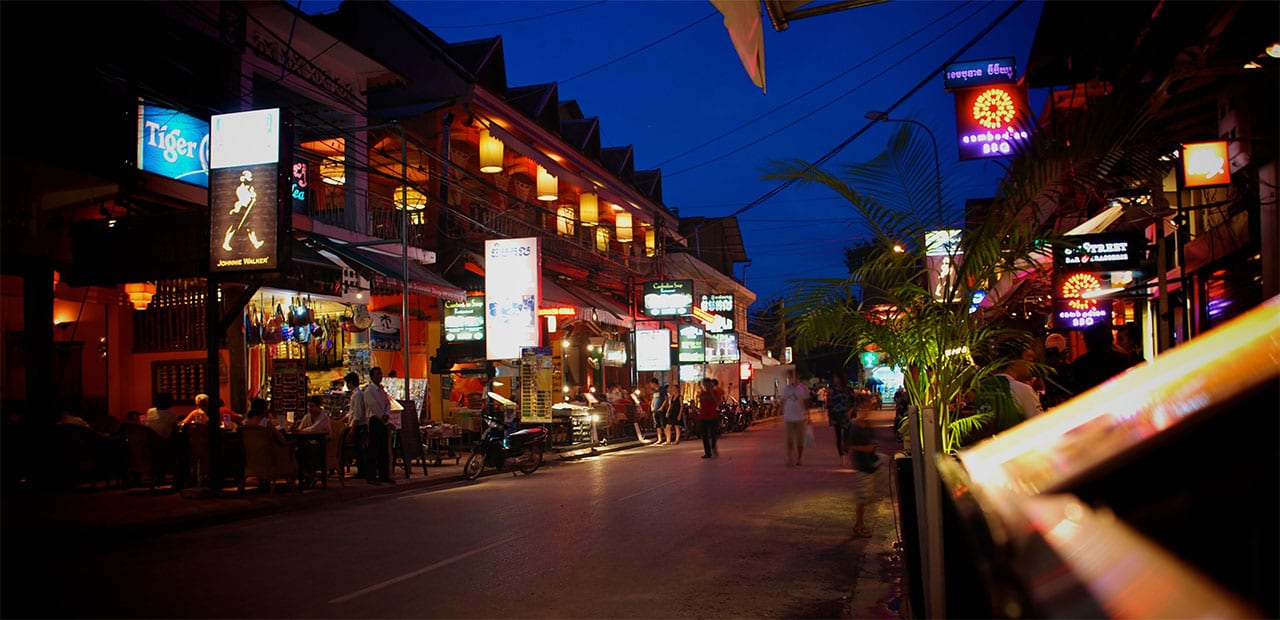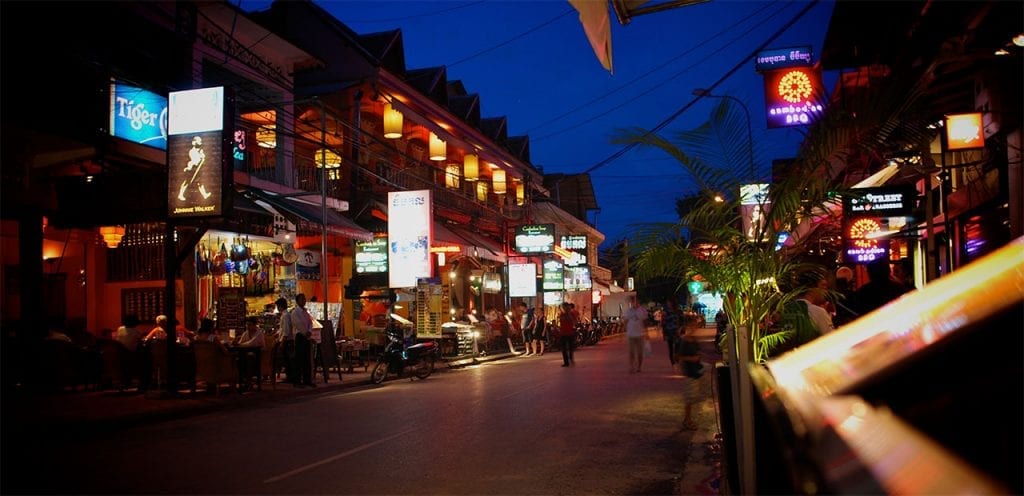 These days, we're all concerned about world stability and the future of the dollar. While the Greenback is at record highs against many world currencies, it's not expected to last…
Problem solved in Cambodia where you can use U.S. dollars for any and all transactions—thus mitigating the risk of future currency fluctuation.
The country has its own currency, the riel, but dollars are accepted everywhere from restaurants to hotels to transportation. The only businesses that use riel are small local cafés and street vendors—yet these will be happy to take your dollars.
Because there are no U.S. coins in circulation, you may sometimes get change in riel. If you buy something for US$4 using a US$5 bill, for instance, the vendor may give you a US$1 bill or 4,000 riel. You can also mix and match riel and dollars in any shop or restaurant transaction.
The second bonus is in the banking arena…
With a six-month business visa in hand—which is issued to those with potential interest in doing business in Cambodia (but does not imply any commitment to invest or start a business)—an individual can open a bank account here.
Requirements vary from bank to bank, but they are not stringent at this point. Some banks require only a passport, all require a minimum deposit of between US$100 and US$1,000, and some will require evidence of a lease or some form of commitment—or simply conduct an interview to ensure you have the best of legal intentions. Even if you have a month-to-month arrangement for accommodation, it should be easy to get acceptable supporting documentation from your landlord.
And, sticking with the banking sector, here's the third reason you should consider Cambodia as a potential residence: Many banks offer excellent returns on fixed-term deposits denominated in U.S. dollars… and even higher yields if using Cambodian riel. The riel is heavily weighted to the dollar because all major transactions are in dollars.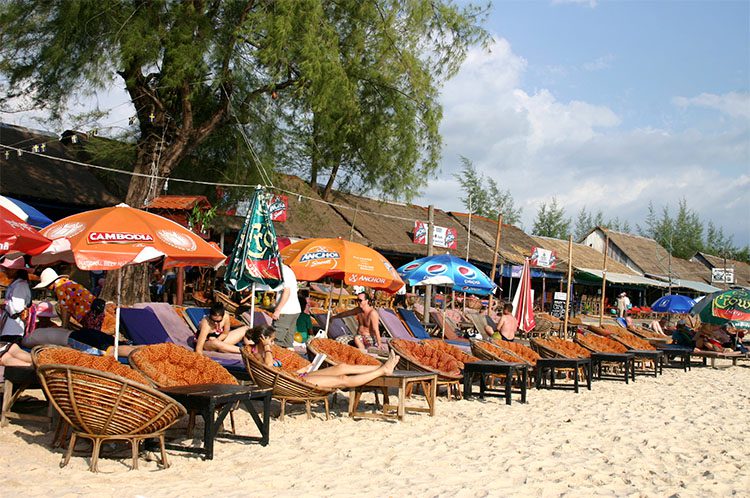 I haven't yet dabbled in the fixed deposit arena, but friends have, including Campbell Smith from the U.K., who spends about half of each year in Sihanoukville. Campbell recently told me:
"Official chartered banks such as Canadia Bank offer close to 5% on a 12-month U.S. dollar denominated account and 7% on accounts in Cambodian riel.
"Microfinance companies chartered with lending money to farmers and small businesses offer greater rewards with minimal incremental risk over the chartered banks.
"I personally use AMK Cambodia who offer 10% on 12-month fixed deposits denominated in Cambodian riel and 7.25% on U.S. dollar deposits. Interest is paid annually, but, if you prefer a monthly payment it will reduce your return by about 0.75%. I prefer to deposit in riel because it's low risk and delivers higher returns than the U.S. dollar.
"On top of that, my earned interest rolls over to my current account where it starts earning more… albeit at a lower rate. In other words, I earn interest on my interest every month."
Local taxes are minimal: 6% on interest earned. Depositing the equivalent of US$10,000 in Cambodian riel for a term of two years yields roughly US$1,000 per year. Of course, just like all other offshore and domestic income, this yield must be reported to the IRS and will be taxed if applicable.
I can't predict how long these benefits will last. But, while Cambodia remains affordable, uses the U.S. dollar, and provides easy banking with favorable interest rates, it's worth giving this Southeast Asian destination a closer look.
Rick Ellis