There are a lot of things I love about my job, but chief among them are the opportunity to meet interesting new people in different places… being able to catch up with these internationally minded friends all around the world (no matter where I land, it seems there's always someone there to say hi to!)… and the wonderfully stimulating conversation that comes from a group of folks who have interests all across the globe.
I was struck anew by these simple pleasures this past week in Medellín, where I hosted our Live and Invest in Colombia Conference…
After we packed away our equipment and said goodbye to our 70+ attendees, a few good friends—both veteran attendees and some of our closest conference-circuit colleagues—met for a birthday party. Serial expat and international investor Barbara P. wanted to take the opportunity of so many of us being in Medellín for the weekend to celebrate all together.
If you've been to any Live and Invest events with us before, you know that there is a significant (and growing) group of repeat attendees… some of these are our All Access Pass members, some are Belize Circle or Panama Circle members, who are invited to all Panama and Belize conferences as part of their membership, and some just like to attend our property or wealth preservation events every year. Regardless, these frequent conference-goers have been coming to make new friends and catch up with old ones for years now. It's half the fun of coming back each year… like going back to summer camp. (A little learning here and there might also sink in…)
Barbara is so well diversified, she has friends to see at every event, and when else but at these events can she corral all her LIOS camp friends?
Fresh off a trip to visit her property in Lagos, Portugal, before returning to one of her home bases here in Medellín, she had brought a dozen bottles of port along with a dozen hunks of cheese of all kinds fresh from the market in Lagos. The ports (and brandies) also came from Algarve, from her favorite wine shop, Garrafeira Soares, where she says the aficionado owners tell her more than she ever wanted to know about port and all its intricacies, down to the hour the grapes were picked (practically). Marcellino, for example, has worked from the same shop in Tavira for over 50 years.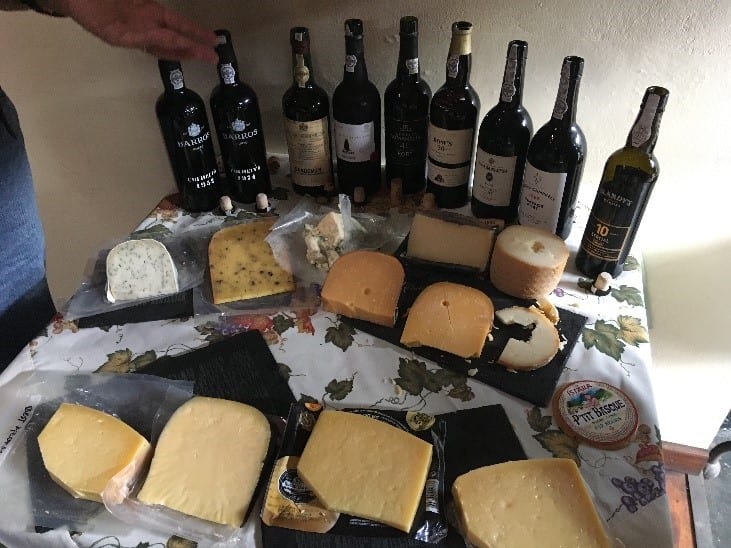 She went in to do her birthday shopping, and shop owner Marcellino paraded for her various tawnies, rubies, whites, Colheitas, Garrafeiras, crusted ports, vintage ports, LBVs (late bottled vintages)… all with different ageing processes and fortifications… some filtered some unfiltered… some so old they were a mystery even to him.
"This bottle," Marcellino explains, holding up a dusty, dusky green bottle with its well-worn label tattered at the edges, "this is a mystery to us. It was in the shop before we even came to sell out of this location. It's been in the basement for decades now—maybe longer!—and we have no idea what it is." With no date on the label, it's anyone's guess as to its age.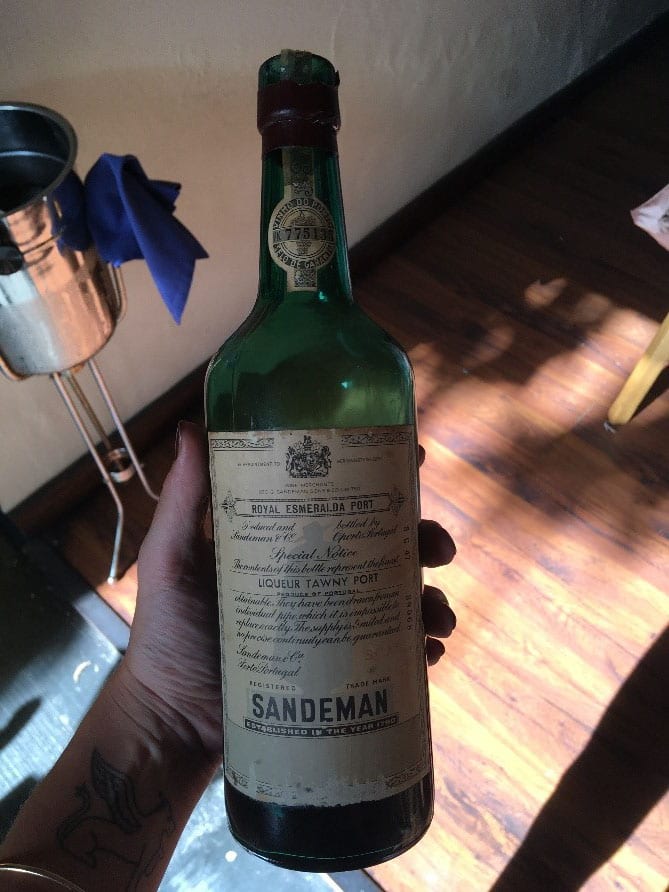 Not one to be daunted, Barbara gamely agreed to buy the enigma. It could easily have been dead… undrinkable… but who could say no to that sales pitch? (Turns out, the bottle was not only drinkable, it was heavenly—liquid caramel, and by far the sweetest of the day. This wasn't a dessert wine, it was dessert itself!)
The star of the show was the bottle from the year of her birth (I won't share the exact vintage out of discretion). When we took votes at the end of lunch, it was the hands-down winner.
As we sipped and nibbled on the pairings—cheeses of all types, pears, and walnuts—we spoke of our most recent travels and global exploits…
Mike and Nancy W. are loving life since moving from Panama to Uruguay four years ago… they're thinking of upping stakes again sometime soon; the itch sets in every five years or so, they say.
Dusty and Carolyn T. have been enjoying the rainy season in their country home in Chitré, Panama. They travel so often these days, they've enjoyed a full month at home since I last saw them in the Dominican Republic in April.
Patty C. just closed on her new home in Sosúa, Dominican Republic, and told us about being there during Irma (some flooding in her area, but not even an hour of power cut or water lost, thanks to her community's backup systems). She's hoping to join us for the Wealth Cruise in Portugal next year if she can find someone to bunk with.
The Gutiérrez brothers, who run our law firm of choice in Colombia, filled us in on some of the reforms made to Colombia's tax and residency programs last year and were excited to tell us about the new office they just moved to. "It may not be moving countries like you all are, but it's an exciting change for us!" said Juan Darío.
The conversation flitted easily between countries and interests… "Last time I was in Panama, I saw Chili's had just opened—gotta love those creature comforts!" "Did you know a new route just opened up between Germany and Algarve, it's been so convenient for me." "Keeping up with all the elections? Between Italy, Cuba, Colombia… there's a lot changing in politics right now…"
Friend and colleague Mike C. was also stunned by the caliber of conversation, "Man, this is so cool… Where else in the world can you find a group of folks to talk about a Greek restaurant in Managua, Nicaragua, and have it be a matter of course? No 'Where's Managua?' or 'What… Nicaragua? What on Earth are you doing there?'"
Between us, we either hailed from, had moved to, or had interests in Colombia, Panama, Ireland, Nicaragua, Canada, Portugal, Uruguay, the States, Costa Rica, Belize, the Dominican Republic, and France… And I may have forgotten a couple…
In what other industry can 18 people representing 12+ countries get together (in Colombia) for an afternoon of (Portuguese) wine tasting and (French and Iberian) cheese samplings?
"This is what 'expat living' is all about," added Dusty. "I am so glad to be able to offer the toast to the birthday girl—my 'expat sister.'"
Like Dusty, this is why I love this overseas-living beat… the chance to make friends with likeminded folks. I'm what's called a third culture kid; I wasn't raised in the country of my parents' birth. The term third culture refers to the culture the child creates with others with the same upbringing… because we neither feel connected to the original culture of our parents nor to that of our new home, where we are, admittedly, aliens. We have little in common with our compatriots and we find it hard to make friends with people who have only lived in one place.
While the friends sitting around me at the table at La Tienda del Vino in El Poblado, Medellín, weren't necessarily kids when they adopted a third culture, they've wholeheartedly embraced it as adults… and I've never felt more at home.
As we parted ways to stumble back to our respective homes and hotels in the city, it wasn't goodbyes or even hasta luegos that we shared, but hasta prontos. Most of us will see each other again next month for the Offshore Wealth Summit in the Dominican Republic, or if not there, in Las Vegas for our Retire Overseas Conference in September.
To bastardize a famous line, if you are lucky enough to have lived overseas in your life, then wherever you go, for the rest of your life, it stays with you, for overseas living is a moveable feast… especially when you do it in such good company.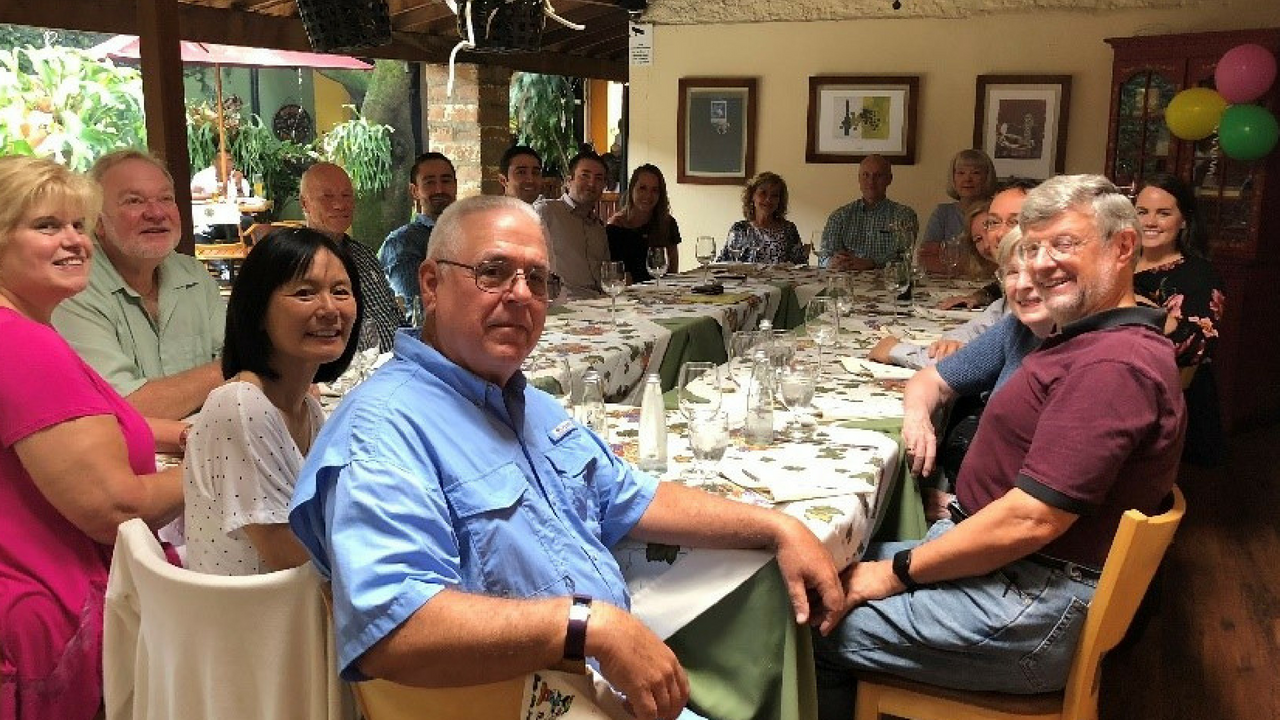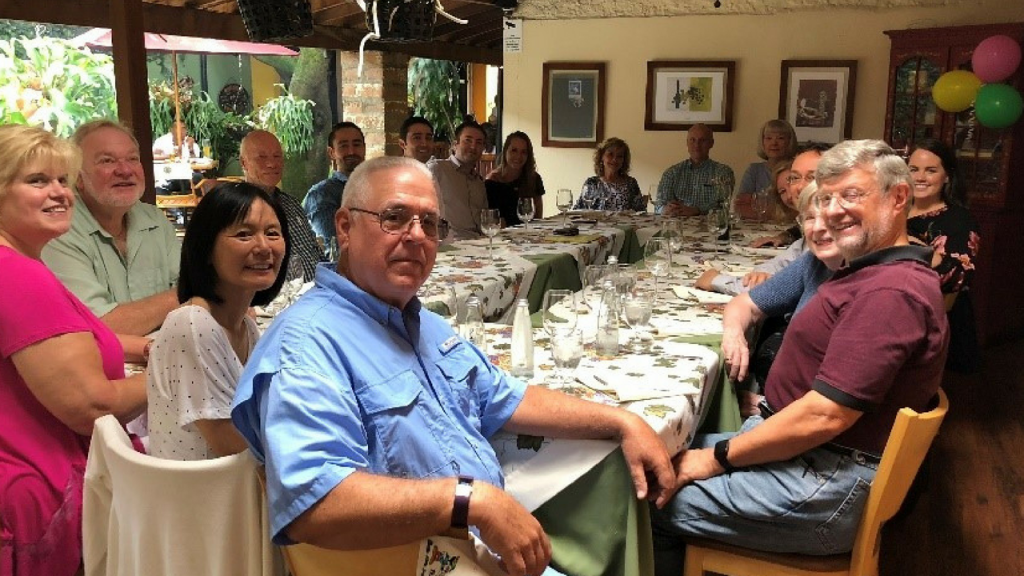 Kat Kalashian