By most accounts, Stockholm, capital of Sweden and at one time all Scandinavia, was founded in the 13th century by Birger Jarl (a jarl is an earl). However, some hold that the town was in fact settled by Germans who were able to operate tax-free within the city walls.
You might not think of Sweden as a tax haven today, but, in 2004, the country eliminated a number of taxes, including its inheritance and gift taxes, and introduced insurance bonds called Kapitalförsäkring that allow residents, including foreign residents, to avoid capital gains taxes.
Still, of course, this is hardly a low-tax sanctuary.
Tax rates aside, this island nation, like its Scandinavian neighbors, is increasingly recognized as an interesting place to base and operate a business. Technology is a main industry; Spotify, for example, comes to the world courtesy of Swedish techies.
Would we relocate our Panama-based operation to Stockholm? Nah… though we're definitely up for spending more time in this city that we found unexpectedly appealing.
Stockholm, the Venice of Northern Europe, is built on 14 islands. However, the entire Stockholm Archipelago includes more than 30,000 islands. It's one of the most spectacular landscapes imaginable and best appreciated from the water. Swedes see the sea as an important part of everyday life. There's a boat for every six of them.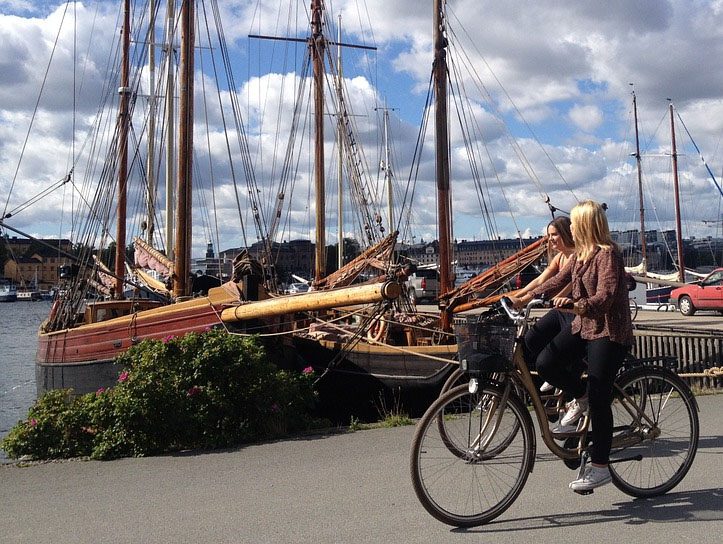 Boat building is a passionately respected tradition. Oak wood is commonly used and therefore treasured. The oak tree is honored. Centuries ago, you were sentenced to death for cutting one down without permission.
Many of Stockholm's old town buildings have their foundations in medieval garbage. Passing them by sea, you notice how they all lean in ways that concern modern-day engineers.
Alongside the structures dating to the Middle Ages are pastel-colored baroque buildings showcasing the city's historic wealth. Alongside these are the largest hemispherical building on earth, the world's first twisting skyscraper, and other uber-modern structures of sometimes twisted steel and reflective glass… plus an amusement park with a seaside roller coaster and the tallest ride in Europe, a free-fall tower. Eclectic doesn't quite do this skyline justice.
Stockholm is where the Nobel laureates meet each December (at the Grand Hôtel, the best in town) and where Greta Garbo and Ingrid Bergman got their starts.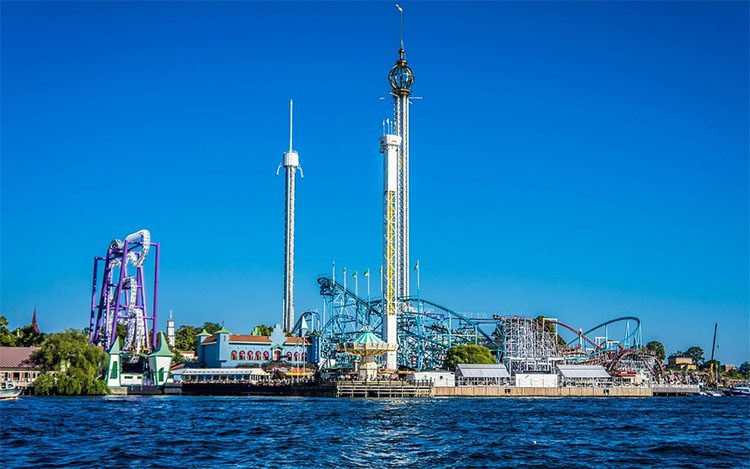 Going further back, this city's history is less genteel. This was a headquarters for those Viking hooligans who harassed the 9th- and 10th-century worlds. Then, in the 16th century, came the Stockholm Bloodbath, when 80 Swedish royals were executed on the orders of Danish King Kristian II.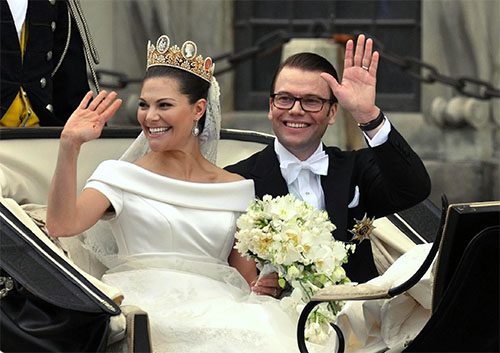 Today Sweden gets along with all its neighbors, even the Danes. All of the monarchs of these little nations are related… cousins, etc. This helps with relations. These folks, we were told, are as royalistic as the Brits, obsessed with the lifestyles of their princes and princesses over the centuries.
Of all the cities we've discovered as part of this summer's Grand Tour program, Stockholm is the one we're most looking forward to returning to. Ferrying from one island to another, looking out over the ridiculously picturesque scene all around, Lief and I agreed we'd like to get to know this city that for us was more like Paris than Venice better.
Of course, that was a sun-drenched afternoon in August. Mid-winter in this part of the world might have less to recommend it.
So, again, no, we couldn't imagine basing ourselves here indefinitely. Lief bemoans the rising cost of doing business in Panama City. No one's ever going to mistake Stockholm for affordable.
Kathleen Peddicord

Comments