"We Estonians are a bit weird… a bit eccentric," admitted our Tallinn guide Maria.
"We blame it on the weather. We have nine months of expectations and three months of disappointment.
"Or nine months of winter followed by three months of road construction."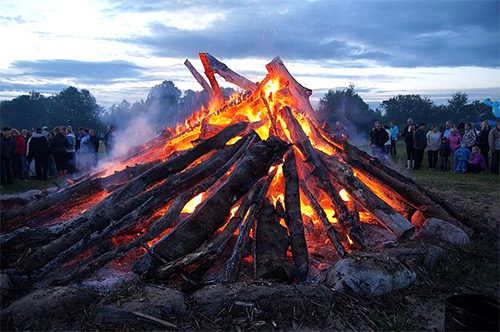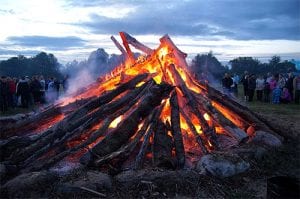 Estonia dates back to 10,000 years before Christ. Vestiges of paganism persist. Every June 21, for example, when night falls for just two or three minutes, Estonians say it is a sin to go to sleep. They stage bonfires and sing and dance all through the white night.
"Then, during the few minutes of darkness," Maria explained, "we go into the woods to find our happiness.
"I am a product of this tradition," Maria continued. "I was born on the 25th of March."
Estonia enjoys a baby boom every March and April.
"We Estonians like to drink and not always coffee, if I'm honest," Maria carried on.
"There is a statue here in Tallinn," she said, "memorializing the Soviet bombing in 1944. The statue shows an injured man being held up by his wife and son.
"We Estonians describe the statue as, "Please, taxi man, I need a ride. My husband is drunk again,'
"We Estonians also like to laugh," Maria added, "at everything and everyone, including ourselves."
You'd need a sense of humor and a well-stocked bar to survive winter in this part of the world where temperatures regularly fall to minus 25 degrees Celsius.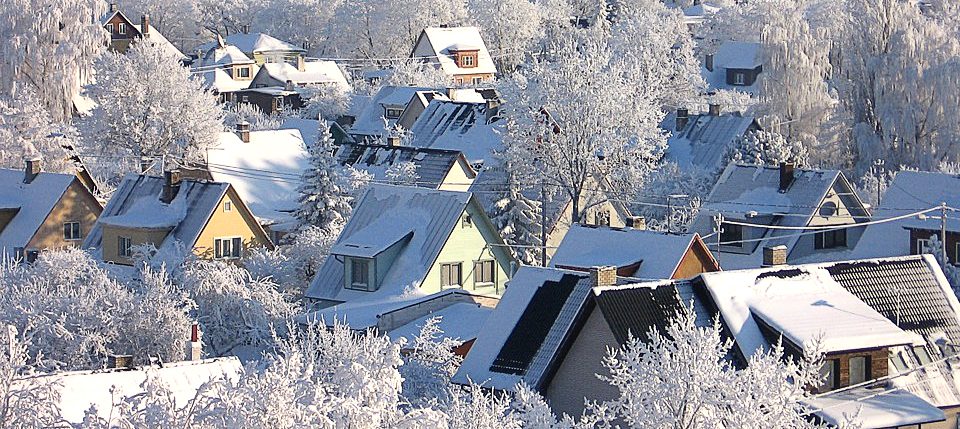 "When it is that cold for two weeks at a stretch or longer," Maria explained, "the Baltic Sea freezes. We take advantage of the situation to drive to the islands.
"This gets very exciting when you're driving to an island and you notice a ferry crossing the sea ahead of you."
Despite the hardships of life in these parts, Tallinn was a sought-after spot in the Middle Ages, when it offered perhaps the world's first citizenship-through-residency program.
You could become a citizen of Tallinn back then simply by showing up and living in the city for a year and a day. Serfs who managed to escape and make their way inside Tallinn's walls could become free.
Tallinn flourished through the 14th and 15th centuries, when it was a powerful member of the Hanseatic League. The city's nicely preserved and restored old town is a living monument to this golden age.
More recently, during Russia's rule in the 18th and 19th centuries, the city became little more than a summer getaway for wealthy Russians. Today, improved air and sea links with Western Europe are putting Tallinn back on the global traveler's and investor's map and making the ancient city more accessible than ever. The Tallinn-Helsinki ferry line is among the busiest in the world.
Meantime, Estonia serves as the current Presidency of the Council of the EU and is home to a thriving tech community. Skype was invented here.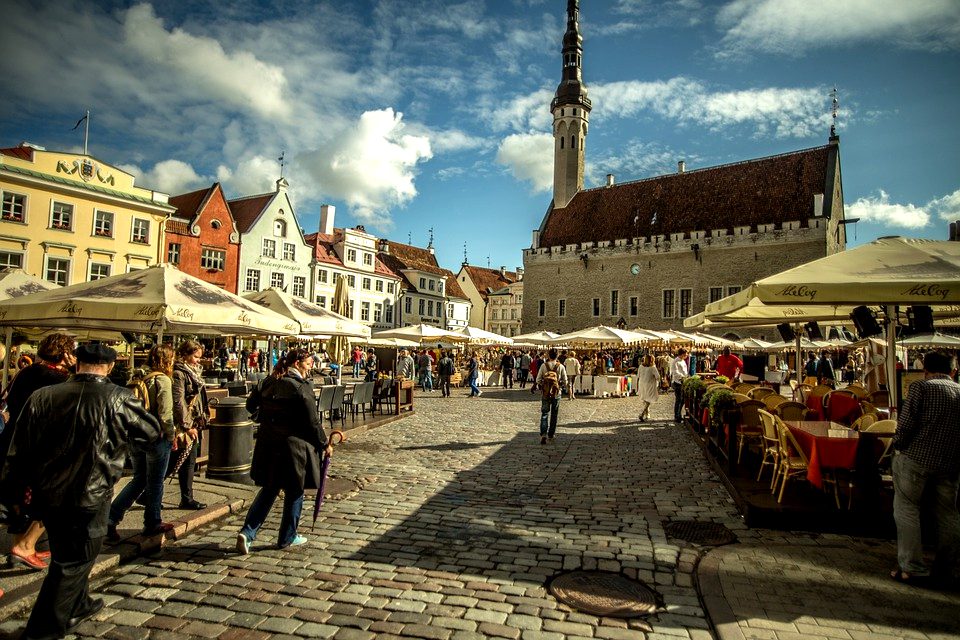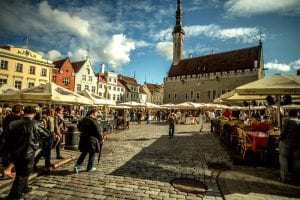 The result of all this openness and increased recognition on the world stage is a booming tourist trade in season. May through September, the narrow streets, cobblestoned alleys, squares, and courtyards of Tallinn's picture-postcard old town are overwhelmed with folks like us interested to learn more about this long ignored but at various times throughout history important little city.
The first cruise ships docked in Tallinn's harbor in the late 1990s. Today, more than 300 ships visit each season, sometimes six or seven at once, releasing tens of thousands of cruise-goers into the heart of this medieval city at a clip.
The day we joined them we stood shoulder to shoulder with our fellows to regard en masse the Holy Spirit Church, the Dominican Monastery, the Church of the Transfiguration of our Lord, St. Olaf's Church, Alexander Nevsky Cathedral, the Cathedral of St. Mary the Virgin, Toompea Castle, Viru Gate, the oldest continually operating pharmacy in Europe, and on and on…
Oh, the indignities we grand tourists endure in the interest of filling in the gaps in our education.
Normally we'll go far out of our way to avoid tourists. In Tallinn we had no choice but to embrace our reality.
Our too-brief visit was enough to convince us that this is a place we'd like to get to know better. We'll visit again… next time out of season. Give me freezing temperatures over mobs of tourists any day.
Kathleen Peddicord