"Paris is always a good idea," said Audrey Hepburn in Sabrina. But there is something extra special for the visitor who wanders the cobblestone streets of the French capital in the fall.
The crowds of spring and summer have left… yet it's still not too chilly to take a table outside (now that you can find one) and enjoy a café au lait on the terrace.
October is also when Paris comes alive in vivid orange, red, and yellow… the perfect time for a stroll through the Jardin du Luxembourg and Jardin des Tuileries… and to appreciate the city as a local.
I'm looking forward to going home next month and being part of our first Live and Invest in France Conference, Oct. 23–25.
If you haven't registered to join us yet—or have been holding back because you fear la vie française is beyond your reach—then you need to know three things straight up:
First, thanks to a weak euro, right now is the most affordable time in more than a decade for North Americans to be house-hunting in France.
Second, you have many lifestyles (at all budget levels) to choose from. Just as Paris tourist prices are not truly representative of day-to-day living in Paris… Paris apartment prices don't represent the rest of France…
If Paris is your dream, I'm not saying you should give up on it. But, especially if you want to get the most from your budget, then it's worth taking a look at the other lifestyles on offer. You may be surprised…
In Paris today, the average rent is US$1,878 a month while the cost to buy is an average… wait for it… US$9,706 per square meter. But it's an entirely different story beyond the capital…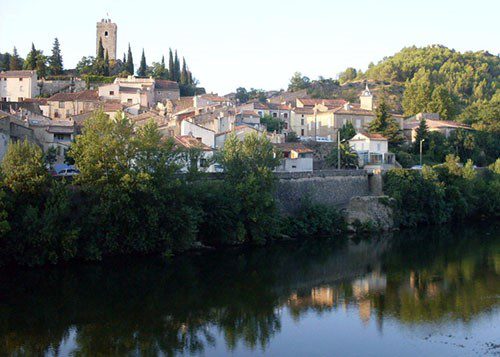 The Languedoc region, in the southwest of the country, is renowned for its unspoiled landscapes and slower pace of life. Here you can rent from US$650 a month, while prices start at US$60,000 for a one-bed apartment in Toulouse or a small house in a hamlet outside the city…
Prices can be lower, too, where the weather is less reliable… away from the sun-kissed coast of the Med. The weather in the Morbihan department in Brittany is reminiscent of New England. It's an area full of romance and its people are warm and welcoming. You can rent here from US$668 per month and buy from US$45,000. Average cost per square meter is US$1,200. And, you can reach Paris by train in less than two hours.
Expat Kim Bingham—who lives in Paris and spoke at our recent Live and Invest Overseas Conference in Orlando—recommends looking at Nice … especially if you're planning to retire. From Nice, you can get by train to almost everywhere in France and you're a one-hour bus ride to Italy. Yet, for the lifestyle on offer, it comes at half the price of Paris.
Now, to the third thing (I hadn't forgotten)… The Early Bird discount on our Live and Invest in France Conference expires this Friday at midnight—and with it goes your chance to save US$250 on your seat. So, there is little time to delay…
We've chosen Paris as our base for this first-ever Live and Invest in France Conference… where we'll walk you through your options for setting up home in the city… as well as introducing you to a handful of other top options beyond the capital…
The 2017 Live and Invest in France Conference is an exclusive opportunity to get to know France in a way that's simply not possible by any other means. We'll have experts on hand from around the country to help you to experience France, not as a tourist, but with the help of long-time residents… while, at the same time, making every connection and contact you'll need to make your own France dreams come true.
The conference is action-oriented. Based on past experience, some attendees will begin the visa process during the event… or open accounts… or even buy a home.
It really can be that straightforward. You'll see how everything becomes easier once you get a foot on the ground and are in the company of the right people.
If you're tempted by the unbeatable lifestyle France has to offer, now is the time to explore your options—while they are even more affordable.
I look forward to welcoming you to my home country.
Valentine Fouché