Town hall… crêperie… pharmacy… crêperie… post office… crêperie… restaurant (serving crêpes)… crêperie…
The first thing to strike you on entering any sizeable village or town in the French region of Brittany—especially if you're on an empty stomach—is the high concentration of establishments serving the humble crêpe. Brittany is, in fact, where this French culinary favorite was born.
The second thing you question—despite the smell of frying butter in the air—is if you're actually in France… or have entered an entirely separate land…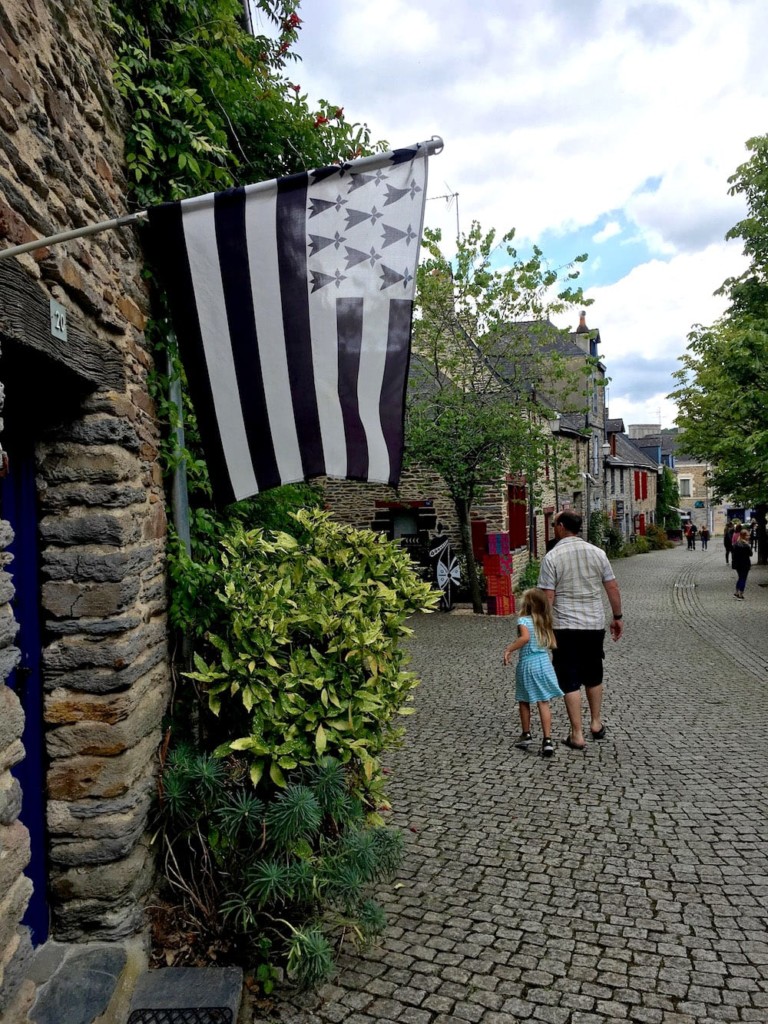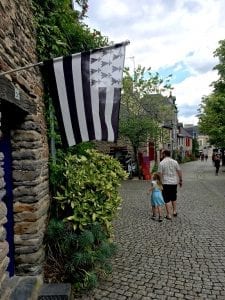 With strong Celtic links—and at one time its own kingdom—Brittany (Bretagne) takesits rich history and individuality seriously. The Breton flag and its black and white colors are prominent, and, though the French language dominates today, place-names are still displayed in both French and Breton. The Breton name for Brittany is Breizh… which you'll quickly learn after stopping by a local supermarket. Never before have I witnessed so many products bearing the locality in its branding… from Breizh butter and Breizh milk… to Breizh Cola (which, in my children's opinion, blew all international soft-drink brands out of the water).
From its rugged Atlantic coast and white-sand beaches to miles of forest that claim to have played a role in Arthurian legend, Brittany is a place that cries out to be explored. But because of its reputation for unpredictable weather, most travelers to France bypass Brittany for Paris or the warmer south. This makes the region all the more special for those who choose to stop by…
Down in southern Brittany—where you'll find the best beaches and more sunshine hours—it doesn't feel like a tourist trap, even in high season. In the seaside village of La Trinité-sur-Mer—our family's base for most of our recent French adventure—we found the tourist population to be 90% French. For two weeks, we barely heard any English spoken.
The beaches here are wide, wild, and swept by an often strong but warm Atlantic breeze. The upside is no umbrellas or nuisance traders. Only the sound of crashing waves and three generations of families working on elaborate sandcastles or engaging in a friendly game of pétanque.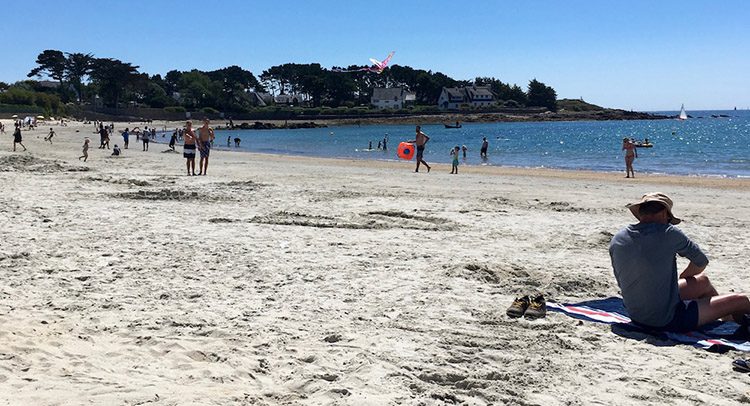 Once a small fishing village in Brittany's Morbihan department, La Trinité-sur-Mer is today a pretty seaside resort, catering to the mix of sailors and campers that drop by. The harbor is dominated by hundreds of yachts and, during our visit, a couple of serious-business catamarans. Five minutes away, the village of Carnac—with its own stretch of unspoiled, powder-sand beach—offers up more options for shopping and entertainment… including its famed megalithic stones ("the Carnac stones") that predate Stonehenge. More than 3,000 stones make up the collection that runs for more than a kilometer.
Whether you appreciate history, good food, beaches, sailing, or the chance to escape into nature, Brittany appears to have something for all tastes. Because of its weather (reminiscent of Ireland on a good day), it may not suit you as a full-time home. But, were you to take up residence in Paris or the south of France… it could be the perfect short break into tranquil rural life.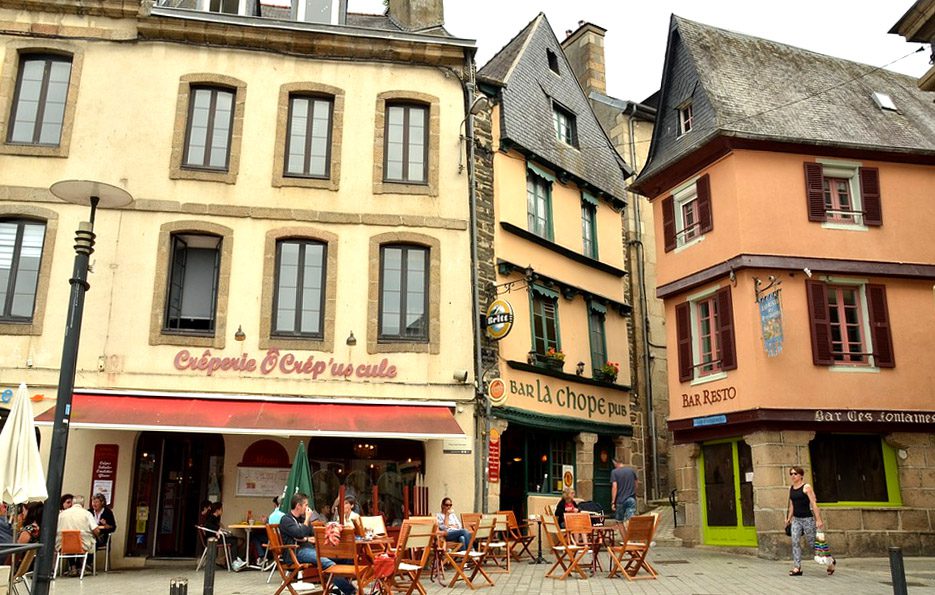 And speaking of tastes… its number of crêpe-serving establishments is justified. A sweet crêpe with your choice of topping—from lemon and sugar to jam, honey, Nutella, and marron glacé—typically costs 5 or 6 euros. Better, in my opinion, are the galettes—savory pancakes made with buckwheat. The popular galette complète—with egg, ham, and cheese—is on almost every crêperie menu and provides a satisfying lunch for around 8 euros.
Crêpes not your thing? Be sure to try moules frites—another staple around these parts—ranging from 9 to 12 euros. You'll be presented with a large pot or bowl of mussels (that could feed two) with fries on the side. Best eaten at an outdoor table as you watch the boats go by…
Lynn Mulvihill