Bukit Bintang (meaning "Star Hill")—a lively neighborhood in the heart of Malaysia's capital Kuala Lumpur—has, at its heart, the food street of Jalan Alor. Come evening, the area lights up with wall-to-wall street dining and busker entertainment in an international setting with all types of food offered from sweet and sticky chicken wings to barbecued stingray, oyster pancakes, and—for the adventurous stomach—frog porridge.
Here you can eat well at a simple restaurant for US$3 or less… or knock back a couple of beers with fresh seafood at one of Jalan Alor's more formal restaurants for US$20 to US$30. Whether you're in town for a weekend break or to settle in for the longer term, KL is truly a dynamic, diverse, affordable, and fun city.
World-renowned skyscrapers, the Menara Tower and the Petronas Twin Towers, are within walking distance of Bukit Bintang—as are traditional shops, open-air markets, and uber-modern shopping malls. Despite its attractions, you'll have no problem finding a comfortable hotel room for US$50 a night. (I paid just US$30 for my hotel room right in the heart of Bukit Bintang.)
When you're ready to continue your journey in Southeast Asia, head over to the city's second airport terminal, KLIA2, and the entire region opens up. KLIA (Terminal 1) hosts all the major carriers to and from international destinations while KLIA2 is the base for budget carriers— including Malaysia's own AirAsia, voted best budget airline in the world for the eighth year running.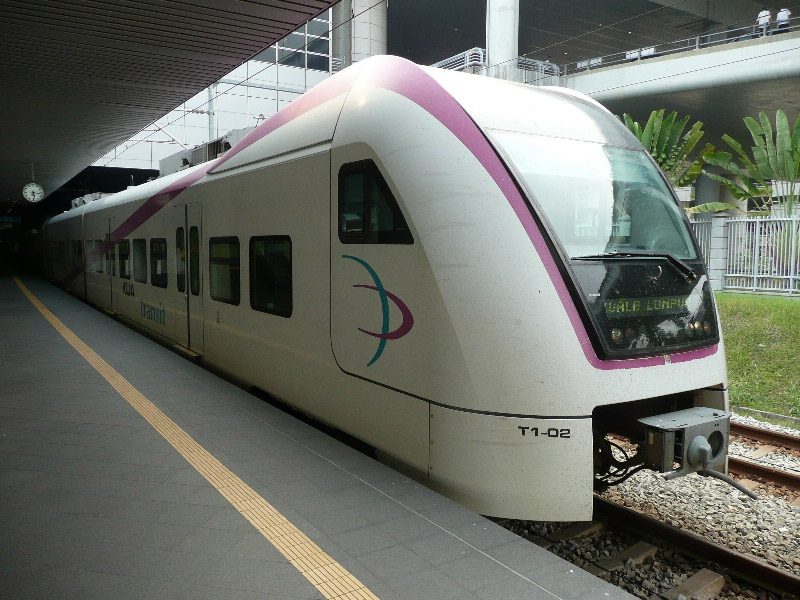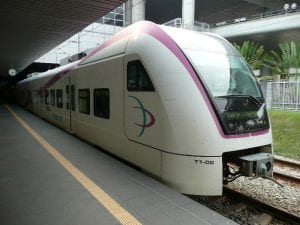 KLIA's "Ekspres" train runs exclusively between the two airport terminals and KL's "Sentral" station—the city's hub for ground and rail transportation. In just 32 minutes, passengers are whisked from KLIA or KLIA2 to Sentral at a cost of US$15.
From Sentral, it's a short stroll through the main hall to "KL Komuter" trains headed all over the city and suburbs… or through the adjoining "Neu Sentral" mall to the KL Monorail which snakes its way through the center of the city to most tourist destinations.
The 20-minute journey from Sentral to Bukit Bintang costs only 80 cents.  Just last month, the MRT (Mass Rapid Transit)—KL's new subway system—opened up its second phase, offering an even cheaper and easier way of navigating the city.
But back to my favorite hub in the region, KLIA2…
From here, AirAsia flies directly to 99 destinations. There are dozens of other budget carriers at KLIA2, too, all offering low prices—and without any compromise of comfort and schedule. KLIA/KLIA2 is one of only a handful of airports in Southeast Asia with three parallel runways, greatly reducing the risk of delay. (Having worked for years for a major U.S. airline and flying on dozens of airlines during my career, I can safely claim that KL's airport stands apart.)
I just bought a one-way ticket from Ho Chi Minh City to Kuala Lumpur for US$50, a return ticket from KL to Bali for US$93, and a return ticket from KL to Phom Penh, Cambodia, for US$77.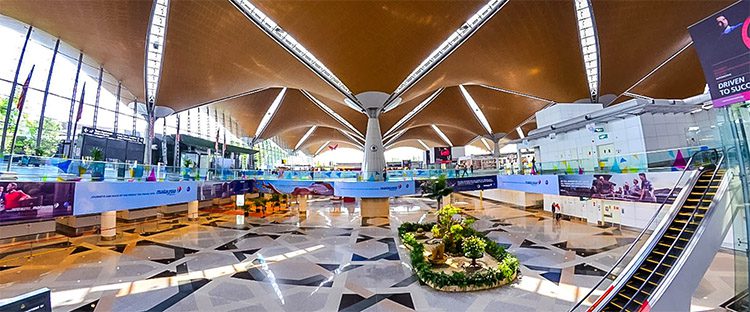 How'd you like to visit the Philippine city of Cebu? Or Bali without having to go through pricey Singapore? Other growing destinations include Kathmandu, Nepal, and Kota Kinabalu, on Malaysian Borneo.
Recently, China initiated a 72-hour transit visa program for citizens of major countries, allowing the holder of a return international ticket three days to enjoy a visit without the hassle of a US$100 visa. AirAsia flies direct from KL to several cultural gems in China such as Chengdu, Chongqing, Guilin, Kunming, and Xian—home of the famous terracotta soldier historical site. All of these cities participate in the transit visa program.
Want to go even more exotic? AirAsia flies straight into the Maldives, Sri Lanka, Mauritius, and several destinations in India. This year, AirAsia opened a new route from KL to Hawaii, stopping in Osaka, Japan, and featuring lie-flat beds and full service.
Kuala Lumpur is a thrilling destination, easily and cheaply accessed from its airports, while serving as a gateway to many bucket-list destinations in Southeast Asia.
Just stick a pin in the map and take the leap.
Rick Ellis