Marcus Roehmer moved to Playa del Carmen nearly a dozen years ago. Since then, he and his wife have had a son, opened a business, and enjoyed affordable tropical beach living in this vibrant Caribbean boardwalk town. Having raised a family and earned a living overseas for over 10 years, he has become an expert expat to the Riviera Maya.
I sat down with Marcus to get the skinny on what life is really like in Playa del Carmen…
Kat: Tell me a bit about yourself—where are you from originally and what did you do in your "former life"?
Marcus: I'm originally from Germany, but I moved to the United States when I was 8 years old. I also spent several years as a child with my family in Russia and Austria.
I graduated with a business degree from the University of Georgia and later earned my MBA in Arizona. Out of school I passionately wanted to start my own business—of any kind. I had the entrepreneur bug. I built several automotive businesses before selling them and moving to Mexico for a six-month sabbatical with my wife.
K: What pushed you to think about making the move?
M: Frankly, we just needed a break from the States. At the time we were in our early 30s with no children. We wanted to explore other places while we had the resources and time to do so. Initially it was only going to be for six months to a year… but here we are 11 years later.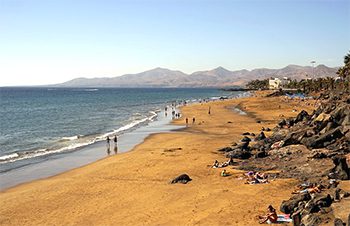 K: Based on how you grew up, moving overseas wasn't an alien idea. But out of all the destinations in the world, what made you decide to come to Mexico?
M: I've always known I wanted to own property overseas. The first home I bought was on Roatán, Honduras, bought while I was still in graduate school. It's a great beachfront home that I've owned now for 20 years. It was always my place to escape to, and then it became our family retreat. We wanted to move somewhere close enough to Honduras that we could visit the house easily. But we were looking for somewhere a little bigger and more developed.
K: What put Playa del Carmen on your radar?
M: We did a lot of research on international real estate, but, really, it was because a friend talked me into visiting Playa del Carmen. Our main objective was to create a real estate business in a foreign country, and this town seemed to offer the best options for that and showed significant growth.
K: Where else did you consider?
M: Panama and Belize were on our radar. We have visited both countries many times and have even done some business in them.
K: Did you rent or buy a house once you arrived?
M: We rented a home for the first six months, not thinking we would stay much longer. Either way, though, we knew we wanted to get a lay of the land before committing to buying anything.
Unfortunately, we were a little ignorant at the time, and our first rental experience (renting directly through the property owner) wasn't the best. In fact, it was terrible.
But it did educate us—albeit the hard way—and we've brought all that experience to bear in our rental business. Now we operate the largest vacation rental and real estate firm in Playa del Carmen… all based on our initial experience.
K: How easy was it to formalize your residency here?
M: There are different options to establish residency, and, depending on your situation, one might be more suitable (and easier to establish) for you than another. It's important to speak with others who have already gone through the process to minimize the hassles and headaches.
A specific problem (especially in Mexico) is that the laws governing immigration—and most other things—can change from one day to the next without any notice. You need to find good mentors and peers to expedite the process.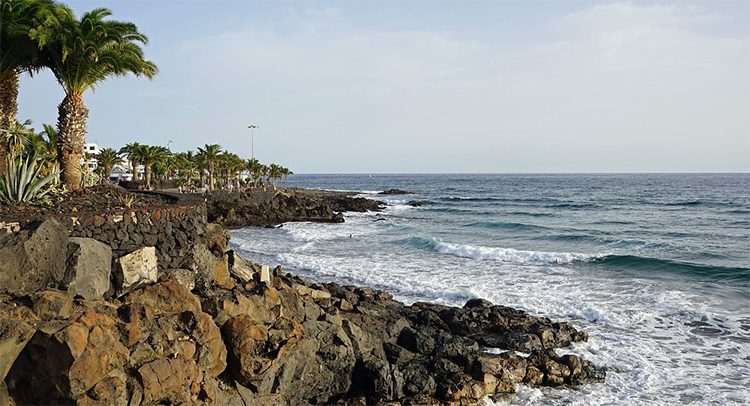 K: You mentioned that you and your wife moved here without children, but I know that you've had a child since moving… how is it raising a family here?
M: Right, we moved without children, but our son was born here seven years ago. Having the opportunity to raise him in such an international environment is one of the main reasons we have stayed here so long. He speaks three languages and attends school with other children from 12 other nations… this just isn't something you can find in the States.
K: Can you comment on the health care here? 
M: Health care is great. We chose to have our son born in Mexico (Cancún) because we felt so comfortable with the care. Over the years we have had nothing but great experiences with the local health care system.
K: How much would you say you spend per month living here?
M: As a family, we can easily get by on US$1,000 to US$1,500 per month. For that, we live very comfortably.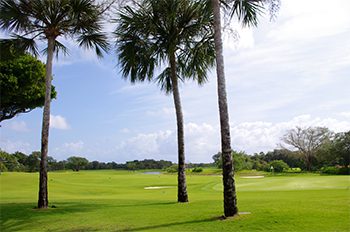 K: What do you do for fun here?
M: Beach, beach, and beach! There's tons to do outdoors here… Lots of golf, community activities, and weekly gatherings with expats and nationals.
K: Speaking of gatherings with friends—how easy is it to get to know the local community?
M: The international community here is great. Tons of foreigners live here, and we tend to migrate to the expat community. There are many activities and get-togethers. These groups promote support among us; they've been a tremendous help through the years. After all, this is still a foreign country to all of us.
K: Has the language been an issue for you?
M: No, the language here has not been much of a factor. We have learned enough Spanish since living here, but English is very commonly spoken and makes it a lot easier when you can't find the exact Spanish translation.
K: How do you get around? Would you recommend that expats living here get a car?
M: We do have a car, but, really, it's not necessary. Most people walk or take taxis.
K: Clearly this is a great place to raise a family… Would you recommend Playa del Carmen as a destination for retirees, single women, or the LGBT community?
M: All of the above, really. You're going to find them all here already!
K: What might be good businesses for expats to start here?
M: Whatever you are passionate about. However, I would stay away from businesses that are under the jurisdiction of specific government bodies, such as operating boats or Jet Skis commercially, or transportation companies. The ocean and highways are strictly governed and businesses using federal facilities can only be owned by Mexican nationals.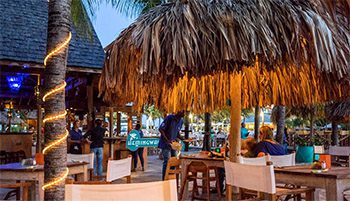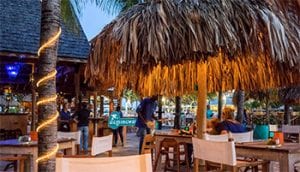 K: Tell us about starting a business in Playa. Is it a common thing for expats to pursue?
M: Myself included, most of my friends are business owners… in anything from beachfront bars to private schools.
You could write a book on this subject, but my best advice is to find successful people to mentor you on whatever you want to start here. It's not the easiest thing to do and you should know what you're getting into before you commit.
K: What do you see coming for this region? Any predictions for the future?
M: Explosive growth again. We saw this from 2003 to 2008 before falling victim to the Great Recession. However, over the past three years, the growth has been greater than at any other time since I moved. Playa del Carmen has become a high-end tourist destination for people all over the world. The money that is currently being invested in commercial and residential construction, as well as the local infrastructure, is incredible.
K: What do you love most about living here?
M: The diversity of people and the ease of life.
K: What do you like least about living here?
M: The über laid-back lifestyle can, at times, make it difficult and frustrating to run a business.
K: If you have one piece of advice to share with someone considering moving here, what would it be?
M: Find a mentor—someone who can guide you through the process and advise you on everything you need to know… this can save you years of headaches. Don't go into it alone.
Kat Kalashian