The Republic of Panama offers beaches and mountains approximately an hour away from each other, the Panama Viejo ruins, the Casco Viejo historic district, Caribbean islands, and more.
With about 1,000 species recorded, Panama is a birdwatcher's paradise. The isthmus also has NGOs dedicated to wildlife conservation, some of which offer tours of their facilities.
Hiking in the forests of Panama is a must for nature lovers and outdoorsy people.
This country has something for everyone.
Here are 10 things you can't miss out on doing while you're in Panama:
1. Go whale watching in Contadora…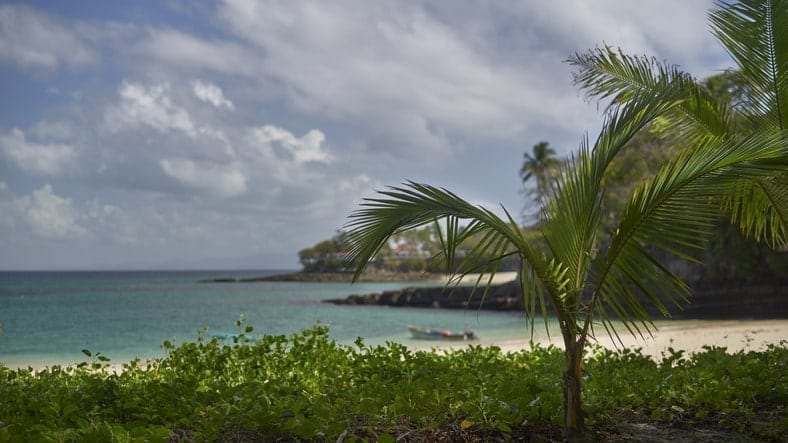 Panama is part of the migration route for humpback whales in search of warm waters to breed and raise their young. Plan your trip between the months of July and October as this is the peak season.
2. Travel to Boquete…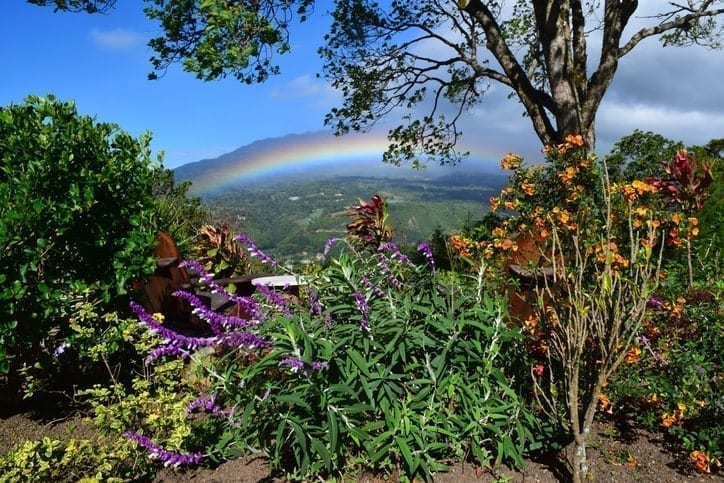 Boquete is a small mountain town surrounded by coffee plantations, movie worthy hiking trails, and a large expat community. It's also where the tallest mountain (and active stratovolcano) in Panama is located, the Volcán Barú.
3. Visit the San Blas Islands…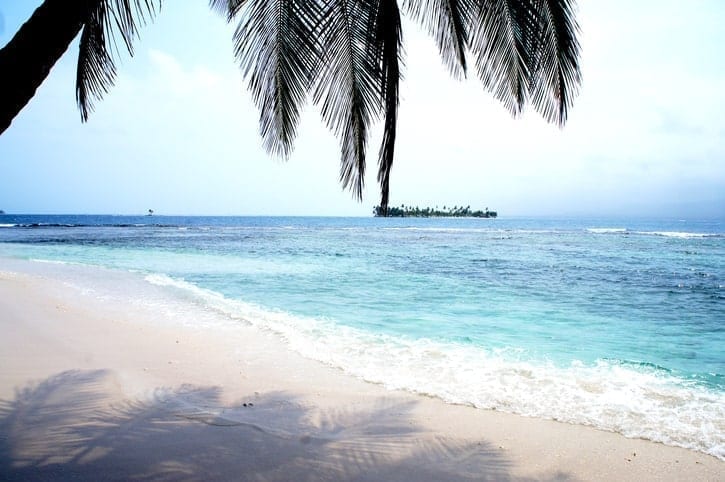 Crystal clear water and white sand beaches are what makes the San Blas Islands stand out. San Blas is made up of 365 islands stretching along Panama's Caribbean coast. This place is perfect for anyone looking to disconnect from the world (literally… there's no cell phone service here), relax, and interact directly with the Guna indigenous people.
4. Visit the Esclusas de Miraflores (Miraflores Visitor's Center)…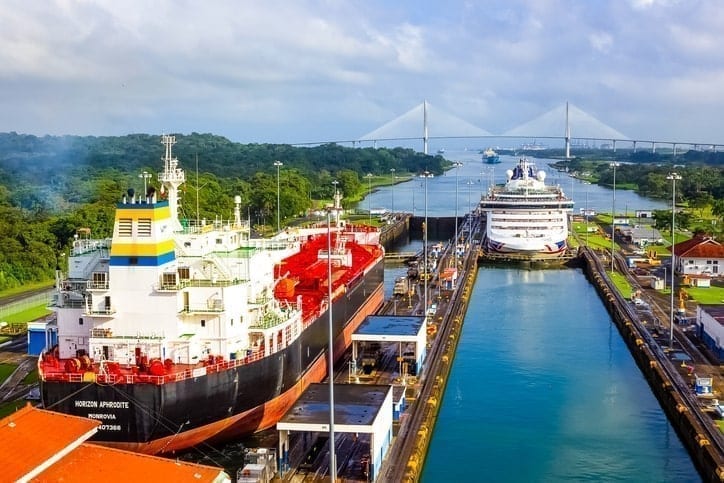 Everyone must visit the Panama Canal. Miraflores is the most common sport for visitors (tourists and locals alike). Spend your morning roaming around the four exhibition halls portraying the canal's history, biodiversity, and functional and international importance. At 2 p.m., head out to the observation deck to see cruises and cargo ships pass through the Canal and continue their journey.
5. Go for a hike at El Valle de Antón…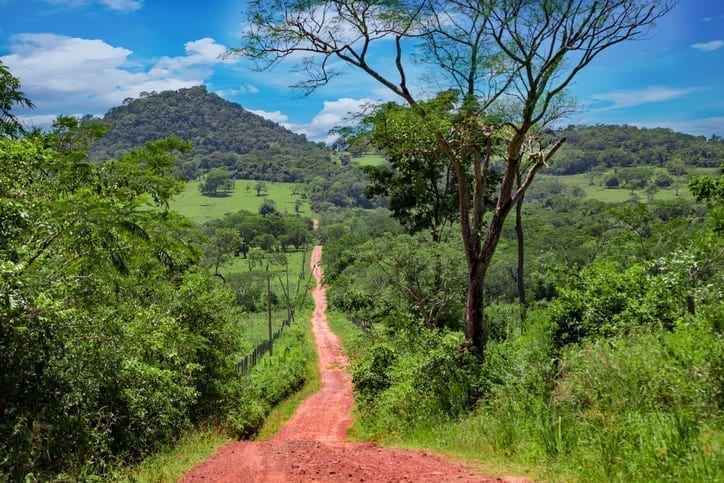 El Valle de Antón is a mountain town that's popular with locals and tourists alike. It's about three hours from Panama City and it's located in the crater of an extinct volcano.
The most popular hiking trail for watching the sunrise is La India Dormida, and one of the most popular for watching sunsets is Cerro La Silla.
6. Have dinner at Restaurante Las Tinajas…
Las Tinajas is located in Panama City. It's a perfect place to enjoy the tasty Panamanian cuisine, while listening to and watching traditional folkloric music and dance.
7. Visit Panama Viejo…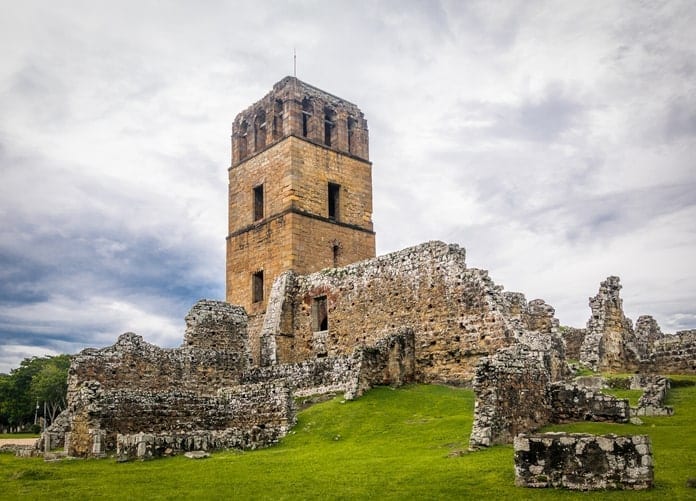 The ruins of Panama Viejo are what remains of the original Panama City. It's been a World Heritage Site since 1997. This is where the Spanish conquistadores settled, and then used as a starting point for further expeditions throughout Central and South America until Welsh privateer Henry Morgan set it on fire and destroyed the entire city.
8. Walk through Casco Viejo…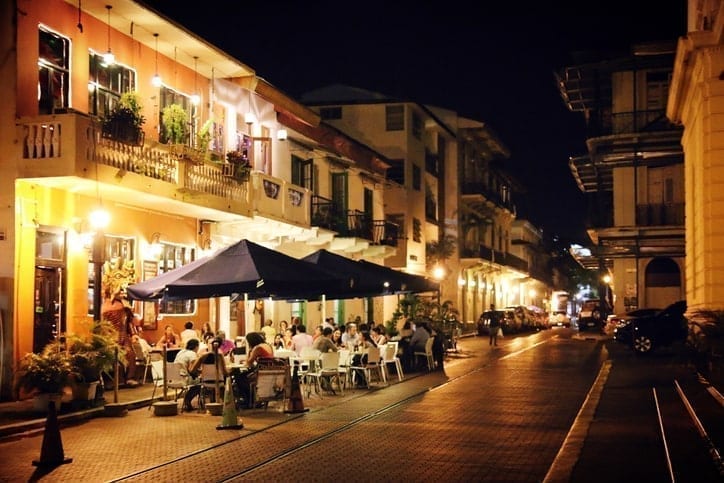 This is the historic district of Panama, and where the new Panama City was rebuilt. The government restored all buildings in this area. Today, these buildings are used as restaurants, bars, discos, and hotels.
The National Theatre is also located in Casco Viejo along with the presidential house, Palacio de las Garzas.
9. Book a tour at the Pan-American Conversation Association (APPC) in Gamboa…
The Pan-American Conversation Association is a nonprofit organization focused on the rescue, rehabilitation, and release of wildlife. Their main rescue are sloths, but they aid all animals from ant eaters to jaguars to alligators.
They're located in the small town of Gamboa, near the Panama Canal. It's surrounded by a forest and wetlands. Besides the APPC, Gamboa is home to the Soberanía National Park inhabited by birds, sloths, and jaguarundi (a type of wild cat).
10. Spend a day at the Biomuseo (Museum of Biodiversity)…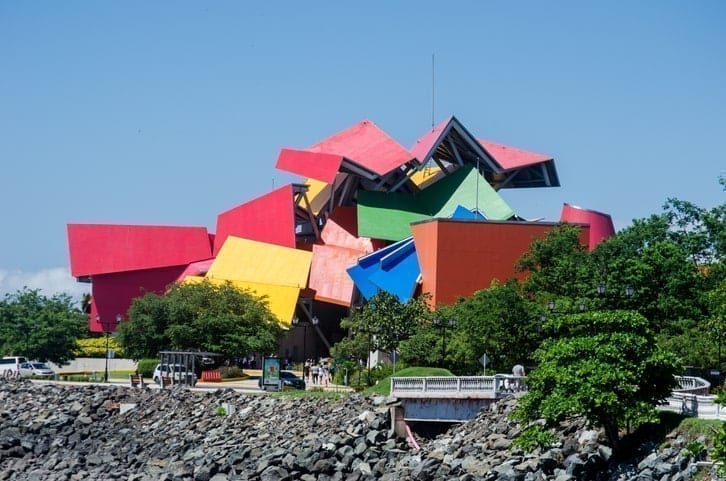 This museum is located on the Amador Causeway in Panama City and focuses on Panama's natural and cultural history. It's a great place to visit with children as it's an interactive experience.
The Biomuseo has a permanent exhibit, a public space, temporary exhibits, a gift store, a coffee shop, and an exterior botanical garden.