This time of year, the world's superstitious side comes out strongly… whether its black cats or falling brooms, Halloween seems to bring our everyone's credulity the world over. The end of October and the beginning of November are times to celebrate the dead in many cultures and religions, so we take this issue to think about some of the superstitions that you might come across in Panama, no matter the culture you're engaged with…
The construction of the Panama Canal has opened up the doors to scores of cultures that are undeniably present throughout the city. One aspect of this influx is the different religious traditions and certain beliefs that each corresponding group continues to practice. According to the Latin American Socio-Religious Studies Program, 66.8% of the population in 2012 practiced Catholicism, and it remains the main faith today.
Catholicism
Catholicism came to Latin America with the advent of the Spanish, who forcibly encouraged the indigenous to follow suit. Even after decades of other religions being introduced in the region, Catholicism has held strong. With the visit from Pope Francis during World Youth Day in January of this year and the goodwill that it generated among everyone despite their differences, it's safe to say that the Catholic faith was renewed.
Panama, with its abundance of beliefs from all ends of the Earth, was admired for being receptive in hosting and welcoming Catholic youths from all over the world into their homes for the big event. All religions came together to offer support, which is almost unheard of in some parts of the globe.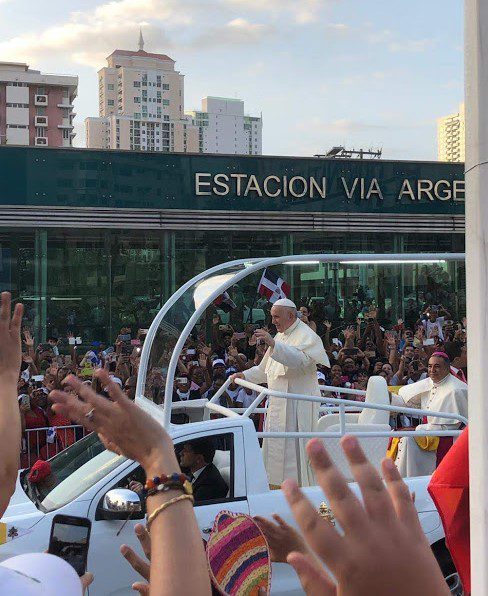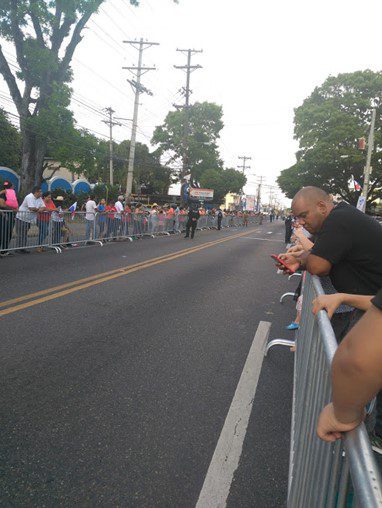 Even though you can see the influence of Catholicism within many areas of Panamanian life, including education and politics, people's superstitious beliefs are strong. They become even more resilient during March and April, when other religions are also celebrating their festivities. These superstitious beliefs are perpetuated as they are passed down from generation to generation, instilling a certain fear and respect necessary to keep everyone, especially young people, in line.
This has proven successful. For many of the Catholics I've spoken to in Panama, you aren't supposed to go swimming at the beach or river during the Holy Week because you'll turn into a fish, while tree climbing will turn you into a monkey. These superstitions are believed to this day… and I should know, as a family beach trip was denied by my Panamanian husband out of fear…
A theory on why people are superstitious during Easter: The need for young revelers to show respect during the time of Jesus' death and act accordingly.
Muslim
One of the most well-known religious practices that Muslims celebrate is Ramadan, where they fast for a month with the fast beginning at dawn and broken at night. However, they are not immune to superstitious beliefs either.
Raul, a Muslim student at Quality Leadership University said that "apart from the usual belief of seeing black cats as bad luck, they also believe in the evil eye." Many people, Muslim or not, carry blue or multicolored pendants with an embedded shape of an eye on it, to ward off evil intentions and/or actions. It's quite interesting to know that many other faiths or non-religious people believe this.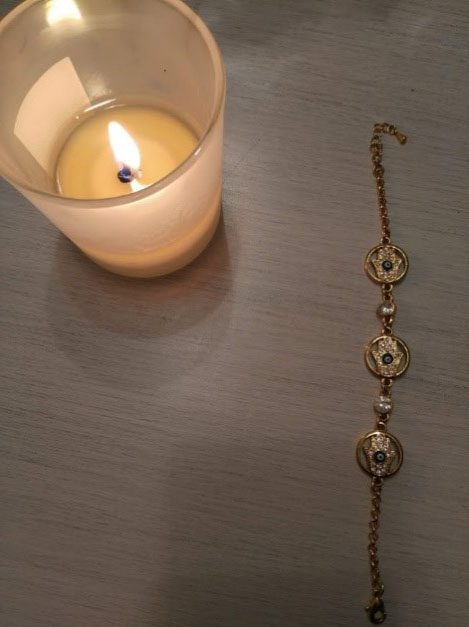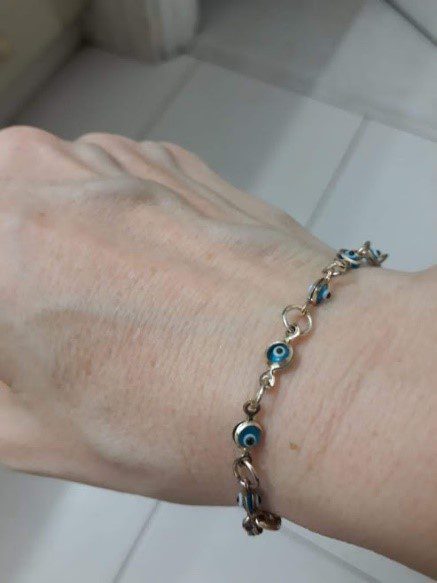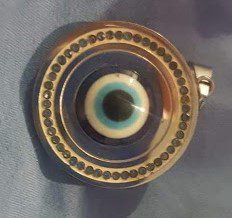 Pendants with the evil eye…
Judaism
In the Jewish community, there are countless religious celebrations during the year. However, one of the things that was stressed in my interview was that not many Jews like to focus or talk too much about their superstitious beliefs. The focus should be on what is substantial and true, according to their faith. Similarly, this was also stressed when interviewing the Muslim student. In any case, Miriam, the Jewish teacher I interviewed gave me a few…
It's said that when you hang bread in a bag on the door, you will remain poor. Some people believe that if you cut your nails and pass by a pregnant woman, she could lose her baby.
Miriam highlighted that the source for these superstitions is unknown, nor could she say why these tales are believed, but it's quite evident that they are.
Hinduism
My conversation with an English Professor I know of the Sindhi Hindu ethnic group showed me just how real superstitions are in certain cultures—there are many in Hinduism. One such belief concerns the eating of beef because "they represent mothers." As cows are compared figuratively to mothers, and mothers are respected and held in high regard within a family, they in turn receive a sort of reverence from the community. This is just one of the reasons Hindus don't eat beef.
They also believe that if you leave hair on the floor, you won't be understood clearly… there'll be a lot of misunderstandings in your household.
They Are Here To Stay
Even though there are struggles to maintain one's traditions and culture in a predominantly Catholic country, Hinduism, Judaism, and Islam all seem to fit seamlessly in the wheel and they continue to remain resilient. In other countries, religion divides the society, but in Panama it would seem as if it joins everyone together.
No one's complaining, no one's intrusive, and no one's disrespectful. What exists is, for the most part, curiosity and a willingness to learn… even participate.
Shaunette Bailey
Panama Insider