Safety is one of the top decisive factors when choosing where to travel and/or relocate, and rightly so. We all want to live with the certainty that we won't get mugged every time we step out the front door of our homes.
Simply put, Panama is a safe country. But like every other country in the world, Panama has some areas––both in Panama City and in the country's interior––that are more dangerous than others. We call these areas, "zonas rojas" (red zones).
Most areas in Panama City where businesses are set up, malls are located, and homes are built, are safe. Areas like, Punta Pacífica, Ave. Balboa, El Cangrejo, San Francisco, Balboa, Albrook, Clayton, Marbella, Obarrio, etc., are all safe neighborhoods where people enjoy walking around with minimum concern.
It's not always easy to distinguish where one neighborhood ends and the other begins, so it's always a good idea to ask a local where you can wander around safely. Generally speaking, the look of houses and streets will make poorer neighborhoods easier to spot. These are the areas you want to avoid.
As mentioned above, you won't always know when you've crossed over to a different neighborhood. So if you suddenly notice a change in architecture, see clothes hanging from balconies, and people looking at you in a way that makes you feel uncomfortable, calmy turn around and find your way back to where you came from.
Neighborhoods You Should Avoid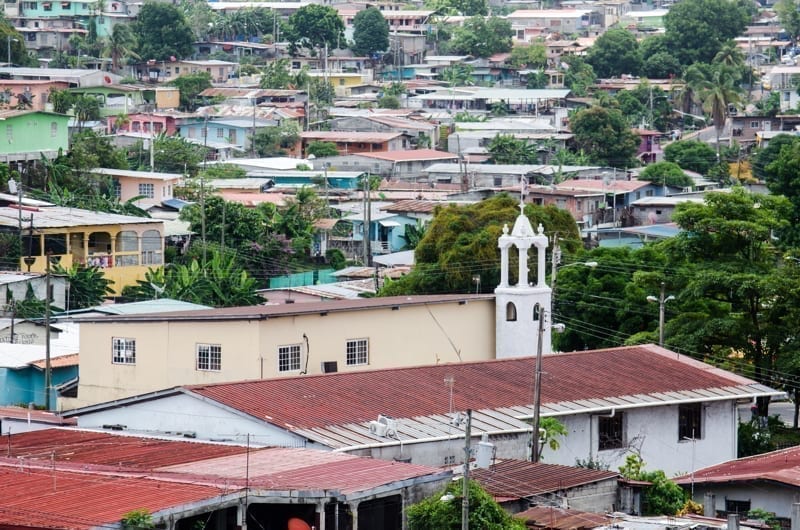 Some of the neighborhoods in Panama City to look out for are:
San Felipe (next to Casco Viejo)
San Miguelito
24 de Diciembre
Pedregal
Las Mañanitas
Calidonia
Chorrillo
Felipillo
Santa Ana
All in all, though, Panama is a safe country to relocate to. Many expats move to Panama City or the interior and never get mugged or feel threatened in any way.