Frankly, when we departed Tocumen International Airport late June, we were ready for a break from Panama City. Life in a developing world boom town can wear you out.
Today, after two months in Europe and our Retire Overseas Conference in Orlando, we're excited to be returning to the Hub of the Americas. By the time you read this, Lief and I will be en route to Panama, where you'll find us for the next four weeks.
We'll be meeting with our team in Panama City, of course, with the objective of planning our editorial agendas, travel schedules, and conference calendar for 2018.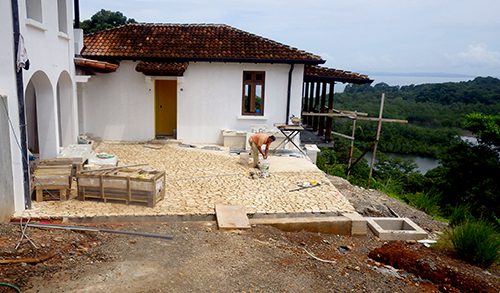 In addition, a primary focus of this visit will be progress at the Los Islotes community Lief and I have been developing on Panama's western Azuero coast.
We'll be furnishing our home there… and inaugurating PTY Jack's, our little sunset bar on the beach… both completed in our absence these past two months. We're eager to see how these labors of love, both long in the making, have come to fruition. I'll send photos.
Meantime, today, I'll be mercifully brief. Lief and I need to head to the airport for our flight.
More tomorrow from Panama.
Hasta Mañana.
Kathleen Peddicord