"Wow… this is a new Panama City. I do not recognize this Panama City…
"I was last here," my friend from Medellín continued, "eight or nine years ago. I passed through as part of my scouting trip to figure out where in Latin America I wanted to settle.
"I was inPanama Citytwo days maybe, and I wasn't so impressed. I remember thinking, ah… I can find better than this. And I continued on.
"But this city today is unrecognizable from the place I've had in my memory. This is beautiful!"
My friend Joe was in town on business earlier this year. It's not uncommon. I know lots of people who live in Medellín and do business in Panama City. For some, it's a conscious, strategic decision.
BecauseMedellínis pleasant and lovely… and Panama City is pushing always for growth.
So Many Changes

In

Such Little Time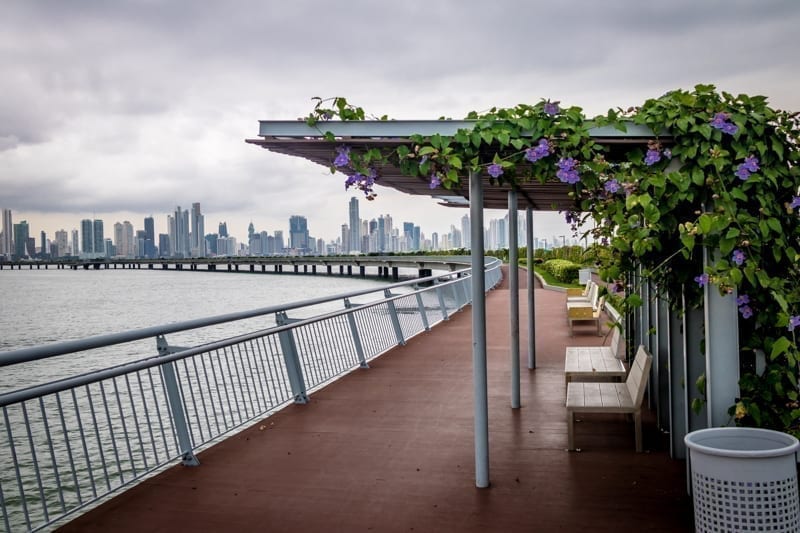 In the 12 years we've been living here, though, we've had front-row seats for this city's renaissance. And we've come to take the transformation we've witnessed in real time for granted. My friend Joe's reaction prompted me to take a fresh look at the city Lief and I have called home for more than a decade.
Phase I of the Cinta Costera, the expanded thoroughfare that stretches along the ocean in the heart of downtown Panama City, opened a year after we took up full-time residence. It provided more lanes for traffic and a pedestrian-only area for cycling, jogging, roller blading, etc. Wow, we thought at the time, look what they've built…
But the Panamanians were only just getting started at remaking the face of their capital city.
Phase II of the Cinta Costera opened in 2010. Now this green area continued from the center of Panama City to old town Casco Viejo.
But, wait, the Panamanians said, there's more… and, in 2014, they completed Cinta Costera Phase III, which included a raised highway over the ocean to allow traffic a new route around the Casco Viejo peninsula.
The palm trees, hibiscus, and bougainvillea that were planted as part of Cinta Costera Phase I have grown and flourished. Over the years, more trees and plants have been added, in careful patterns and designs… as well as fountains, basketball courts, a meditation garden, outdoor gym equipment, and open-air art installations.
Meantime, these past 10+ years, along Avenida Balboa, the main drag through the heart of the city that runs alongside the Cinta Costera, we've watched as new hotels have been built and as new restaurants, cafés, and shops have opened.
These new eateries and boutiques are more upscale than their predecessors.
Today you can shop for evening wear (should you have the need) in a designer shop then rest up from your retail binge at a rooftop bar sipping proseccoal frescowhile watching ships queuing for their turns to transit the Panama Canal.
The line is always long… an ever-present reminder of where so much of the cash flow is coming from to fuel the ambitious and ongoing reinvention this country has been undergoing before our eyes.
"All of this is new to me," my friend Joe continued when I took him to my favorite rooftop bar on Avenida Balboa the warm weekend in January when he visited. "All of this activity in this part of the city… this is so unexpected and so impressive…"
Retiring

In

Panama Is More Appealing Than Ever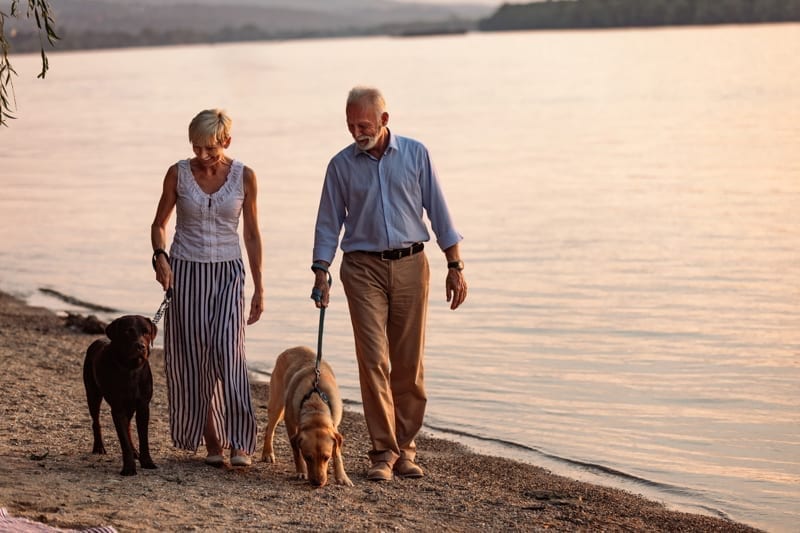 I was interviewed a while back by a reporter from Consumer Reportsworking on an article on what it's really like to retire to Panama today.
This country has been heralded (by us and others) as a world's top retirement haven for many years. Is that still the case, the reporter wondered…
In many ways, Panama is a better choice for retirement today than ever. However, today's Panama is also much more than that.
First, today, Panama is two very different places. Panama City is a world unto itself, a very different place from the rest of the country. Think of Panama City as Manhattan and the rest of Panama as the rural Midwest.
The rest of the country offers many appealing retirement lifestyle choices… beach, mountain, small town, and village. All much less developed than Panama City… and, for the retiree, that can be a good thing.
Panama City offers a different caliber of lifestyle experience that could suit some in retirement but that makes more sense (great sense) for the digital nomad, the go-getting entrepreneur, and anyone in search of income opportunity. This city is a playground for those embracing a making-money agenda.
That's precisely the agenda that brought Lief and me to Panama City so long ago. We didn't mind that the city was more than a little rough around the edges. We weren't here for easy living. We were here to build a business.
Today Panama City has evolved around us to offer a much more comfortable, more pleasant, and more well-appointed standard of living.
Panama City today is well on its way to becoming the brand-name city it has long aspired to become.
It took my friend Joe to help me register the metamorphosis.
Sincerely,



Kathleen Peddicord
Founding Publisher,Overseas Opportunity Letter