At about quarter past eight this morning, I couldn't help but be surprised by the small number of attendees sitting in the meeting room with only 15 minutes to go until the start of this week's event in Carvoeiro.
The near-empty meeting room wasn't because we have a small group this week; we've sold more than 100 seats, making this our biggest Portugal event to date.
Normally our conference attendees are the early-bird-gets-the-worm type, sometimes beating us to the conference space. We show up to find them waiting for us to set up for registration. What was going on…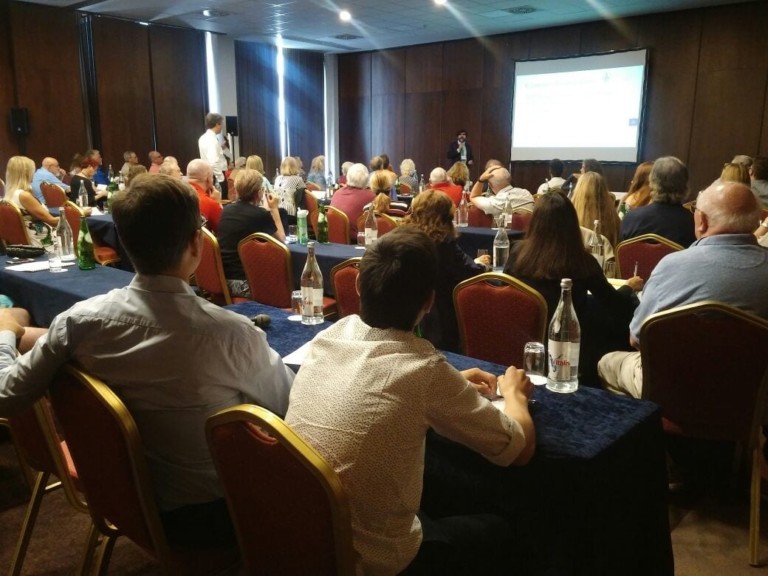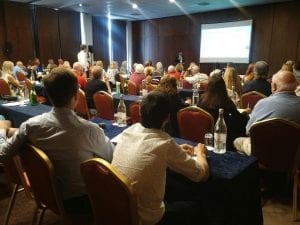 Then, all at once, the group arrived at just about 8:30 precisely. All around the room I heard groggy grumbles mentioning the time difference and extended travel yesterday. We're all suffering from jet lag this morning.
Got to power through, though, because we've a long, full day ahead, 10 hours jam-packed with information and recommendations for these prospective Portugal expats and investors. I'll keep the coffee flowing.
What an interesting group this is. I am looking forward to hearing everyone's Why Portugal stories at our cocktail reception tonight. I promise to share some of the behind-the-scenes chatter tomorrow.
Residency, Taxes, Living Options…We're Covering It All
Meantime, today, as I write, Lisbon attorney João Figueira is detailing Portugal's very competitive residency options. Be you an expat, a retiree, or an investor, you have great and user-friendly choices for becoming a full-time resident of this country if you'd like to.
In fact, Portugal boasts the most user-friendly residency options in the Euro-land. If you'd like to live in the country full-time you can arrange to do so simply by showing a reliable income of at least 1,100 euros per month. Many countries offer similar residency programs based on guaranteed income; however, these are typically targeting foreign retirees and come with age restrictions.
That is not the case in Portugal. Anyone of any age who can prove income to meet the requirement can be granted the right to remain in Portugal long term. This is the easiest residency hurdle of any country in Europe and, indeed, one of the easiest of any country in the world.
Next up, we'll hear from Luis da Silva, who will give an overview of living options in the country, followed by a talk on the Do's and Don'ts of buying property in Portugal from João's colleague Duarte Ornelas Monteiro.
Alyson's Story Plus Her Tips For Living and Working in Portugal
A highlight of this morning's program will be Algarve's U.K.-born resident Alyson Sheldrake, who'll tell her own Why Portugal story before we break for lunch.
I don't want to steal Alyson's thunder, but she shared some of her story with me earlier. Alyson and her husband Dave came to the Algarve for vacation and decided they didn't want to leave… simple as that.
"We sat at an outdoor table at a cafe in the square of the little fishing village of Ferragudo in the late afternoon sunshine," Alyson told me. "We were sipping cold iced teas and watching the world around us. Children laughed and played in the square, old men sat together on benches talking and putting the world to rights, and tourists browsed the little shops. The sun was hot, even in late September. In the background, fishing boats bobbed and clanked in the harbor as the tide turned.
"My husband Dave turned to me and said: 'I could live here.'
"'So could I,' I found myself replying without a moment's hesitation."
Alyson and Dave have been full-time Algarve expats since 2012, both earning money from self-businesses to support their dream lifestyle.
The group will hear twice from Alyson today. After lunch, she'll take the stage again to offer practical tips and advice, all based on firsthand experience living and working in this country, for relaunching your own life in Portugal.
More practicalities this afternoon, including a presentation from João on Portugal's tax system, how to qualify for tax-free status, and a talk detailing your best options for all types of insurance you might need or want as an expat or retiree living in the country.
It's Not Just About The Algarve
Our event this week is based in the Algarve, but we're looking at all Portugal with the help of experts and expats from across the country. Lisbon is a particular focus, both for living and investing, and this afternoon we're hearing from our preferred Lisbon property agent on the best buys in Portugal's capital, both for the would-be resident and the potential investor.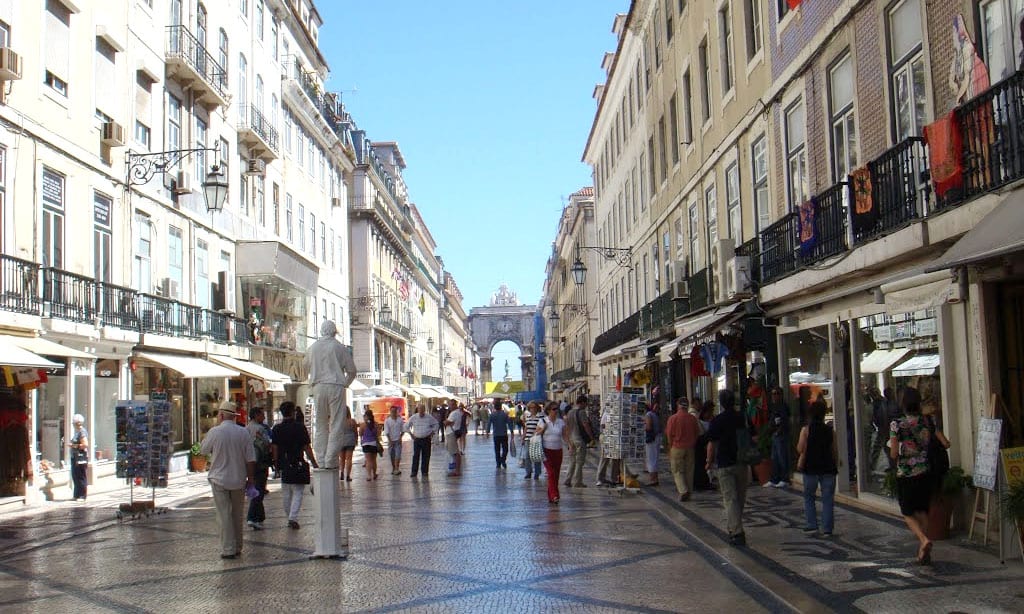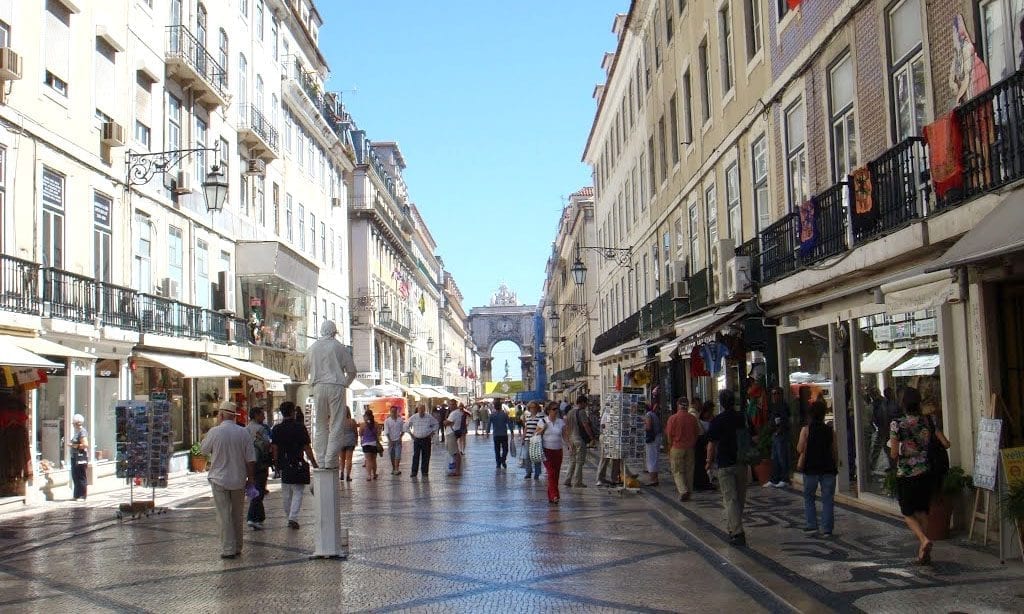 Expat Stephanie Calcott has prepared a presentation she's calling "Stories From The Trenches." That one should be fun.
We'll wrap up our first day with a close look at Portugal's medical care options with the help of Dr. Torsten Habeck from a local clinic.
Then it will be off to the sea-view terrace (finally!) for drinks, more stories, and always many laughs.
It's a ton of information packed into this opening day, and there's so much more to come.
As I said, we'll keep the coffee flowing.
Until tomorrow.
Allison Jokinen