It's 105°F inside our small house that, unfortunately, doesn't have air conditioning or a fan. It's a single-room house we have rented for very little money in the mountainous Portuguese countryside—not close enough to the coast to be reached by breeze from the Atlantic Ocean. All the tourists are currently sunbathing on one of the Algarve's 88 Blue Flag beaches, enjoying either the long sandy beaches of the southeast, the golden rocky coast of the southwest, or the awesome waves in the western part. Living here, however, means that, although it may seem like it at times, it's not one big holiday. Work has to be done, so the beach will have to wait.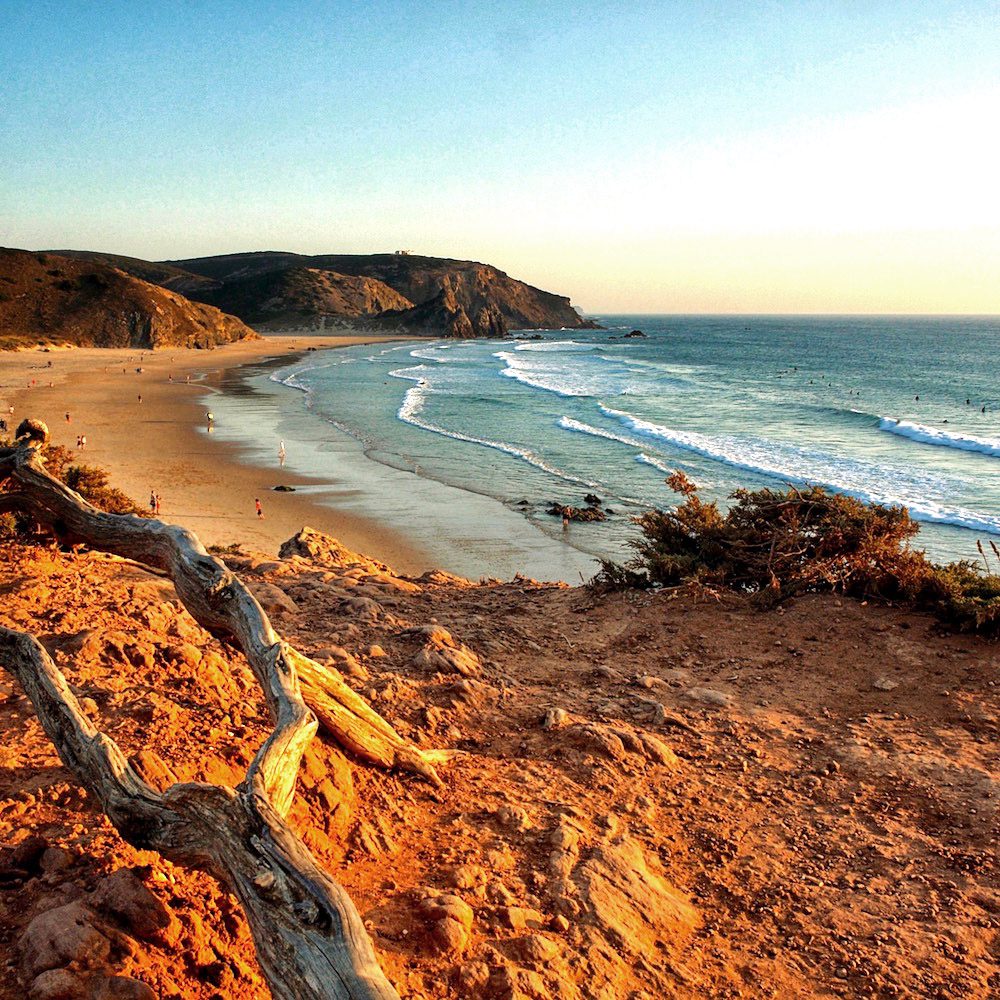 The beautiful coastline was one of the things that attracted me to this region, though the actual decision to move to the Algarve was impulsive. When the U.K.-based general aviation magazine my partner and I both worked for went bust, we weren't only out of jobs, but also sick of the English rain and up for a new adventure.
Why Portugal? Well, why not…
The fact that my parents live here played a huge role. Working and living in my native Holland or in the U.K. meant that I couldn't just visit them on my afternoon off. Now, they're 45 minutes away by car. But almost equally important in our decision were Portugal's relaxed outdoor lifestyle and over 300 sunny days a year.
I've always advised friends considering moving abroad to go on holiday to their chosen country in the off-season… when there are monsoon rains or freezing snowstorms instead of the blue skies promoted by the tourist office… and all the restaurants or amazing ski slopes have closed. If you still like it then, it may be a good idea to start learning the language. Of course, I forgot to take my own advice when moving to Portugal in 2015, so I was completely surprised by the heavy rains that went on for almost a week last November. As for learning the language… well, let's just say that, after two years, it still takes a lot of pointing, laughing, and confused faces to come home from the market with exactly the wrong type of vegetables or fish.
It has, however, been relatively easy to adjust to the Portuguese lifestyle. People aren't as stressed here as they are back home in Holland. This is usually a good thing… unless you're in the queue at the post office, trying to pay 45 cents for the toll road, and the man behind the desk decides to ask every single customer about the weather, last night's football match, and how their aunt is doing…
In general, the Portuguese people are polite, friendly, and always have time for a chat, especially when you make the effort to speak their language. This means that having to go back to the local finanças three times because you don't have the necessary forms to apply for a fiscal number (and one time extra because you forgot to check the opening times and everywhere is closed for lunch), isn't that bad. After the second time, you're recognised with a friendly wave.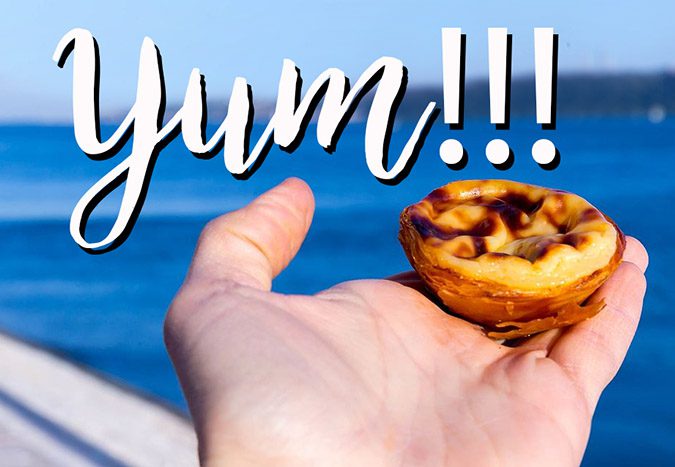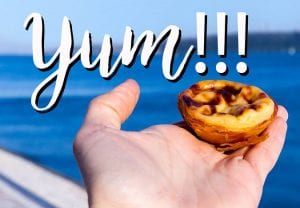 The cost of living is definitely cheaper, which is a huge advantage. Then again, it means that the custard tart calorie-bombs they call pastéis de nata are way too affordable.
We weren't planning on having a dog here. But when starved, stray Gustave (as we later named him) turned up on our doorstep, it turned out to be the best thing to happen to us—partly because it gave us a reason to explore the nearby countryside on foot. Originally coming from the Netherlands, a country with a population density of 488 people per square kilometer, going for walks in the Serra do Caldeirão mountains is way more than just taking a breath of fresh air. It's standing on the top of a hill, being able to look all around you for miles, and seeing maybe one single goatherd with his goats. Walking in Portugal feels like true freedom.
Finishing the last email of the day at 7 p.m., it's cooled off to 86°F. Time for a dip in the pool, followed by a walk with Gustave and a large glass of Portuguese vinho verde, bought at the local Lidl for 1.59 euros per bottle. It tastes good, especially when sipped in the garden, smelling the orange blossom, and watching as the sun slowly begins to set. The only task left for today: deciding what to do tomorrow…
A trip to the beach perhaps, followed by some freshly caught fish in the village of Fuseta. There, the restaurants along the little harbor don't have a menu: You eat whatever is caught that day and join the locals on plastic chairs and tables on what looks like a parking lot. No frills, but the best fish you've ever eaten for under 10 euros.
It may have been a snap decision to move here… but it's a decision that has paid off well.
Yayeri van Baarsen