Saigon, Vietnam, at sunrise. The streets are already bustling with vehicles—just as workers on a construction site next to my hotel finish their night shift. With 24/7 construction going on all around the city, picking a quiet hotel is a challenge. Real estate is an active industry here—evident from the first moment I set foot in Vietnam.
You'll hear Vietnam being dubbed frequently as the "next China"… and for good reason. It boasts young demographic structure, a rising middle class, and a one-party system that is steadily opening the doors to foreign investors.
As of July 2016, Vietnam had 94.5 million inhabitants and is expected to grow by another 25 million by 2040. While nearby countries like Thailand and China are to suffer from population decline, Vietnam will only grow. Plus, it's in a period of "golden population structure," meaning over 60% of its population is between 15 and 55 years old, with a median age of 30. It's got the second youngest population in Asia.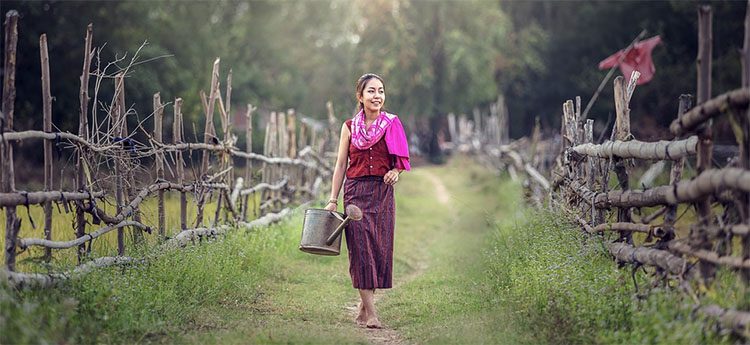 At 34% urban, the population is still a far cry from 75% in the developed nations, but it has been steadily increasing at 2% per year since 2011. Unsurprisingly the fastest growing cities are Saigon and Hanoi, with expansion rates of 4% and 3.8% per year respectively, and popular, seaside Da Nang is currently expanding at 3.5% per year.
The middle and affluent class, defined as those who make more than US$714 monthly, is rapidly growing and estimated to reach 40 million by 2020, while the average per-capita income is expected to reach US$3,500 per year. To put that in perspective, the average income was only about US$1,300 five years ago and is now double that.
Politically, the Communist Party of Vietnam rules the country as a single-party system. Just like in China, and Singapore to a degree, this kind of system creates a stable climate for government policies to take root. Moreover, policies remain consistent regardless of any changes in leadership, unlike in other countries where reforms are challenged every time a new party comes to power.
The Economy 
2016 marked another solid year for the Vietnamese economy. The country's real estate, stock, gold, and oil prices all gained momentum, even as international economies struggled with instability. Agriculture and mining are underperforming sectors currently hindering GDP growth, but the rate remained one of the best in Asia at a healthy 6.2%.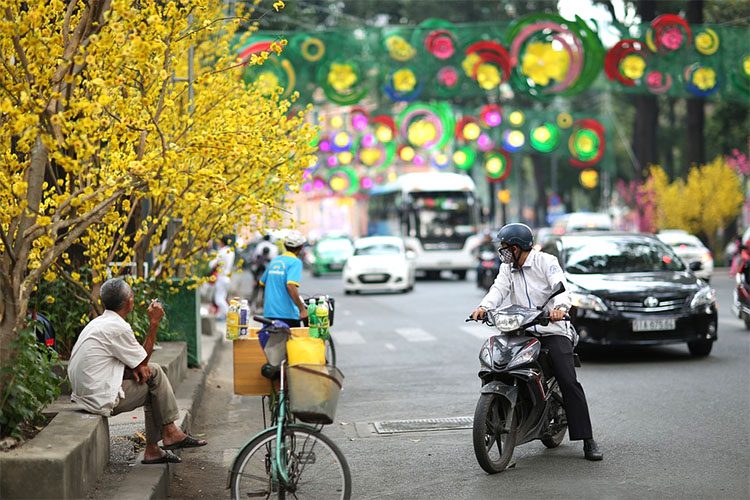 FDI (foreign direct investment) is an important aspect of ongoing economic growth as Vietnam becomes increasingly accessible to investors. After a steady increase over the last couple of years, realized FDI reached a historical peak in 2016 at US$15.8 billion, an increase of 9% from 2015. With US$7 billion in FDI, Korea remains the largest investor by far.
To further internationalize itself, last year Vietnam signed yet another in a series of free trade agreements, this time with the European Union (EVFTA). The TPP agreement may have been abolished, but Vietnam is working to strengthen other agreements like ASEAN, APEC, and RCEP. Exports continue to grow—22% go to the United States, meaning a trade agreement is likely to be made with them, too.
The government has been effective in curbing out the inflation rate, expected to remain in the 4% to 5% range over the coming years, as well as in keeping interest rates stable and low. At the same time, the strengthening U.S. dollar is pulling interest rates up. These low rates are meant to help companies and business, but can also cause an increase in bad debt, so it's something for investors to be aware of.
Real Estate Ownership 
Foreign investment in real estate truly took off when the Vietnamese government eased foreign ownership restrictions in 2015. You can now own land based on a 50-year lease, with the same rights and privileges as locals, allowing you to sell, rent out for profit, mortgage, donate, and inherit.
You can either purchase as an individual or as a business entity. As an individual, you may only buy residential property, whereas commercial, retail, or warehouse space must be owned by a company, which can be wholly owned by you.
The cost to incorporate can be as low as US$40 if you decide to tackle the local authorities by yourself. Through an agent, fees can rack up to US$1,500, getting as high as US$20,000. The best strategy is to contact a decent local lawyer to help, which should bring the cost down to under US$500.
Every business in Vietnam needs charter capital. The amount depends on the activities the company will perform, but, in the majority of cases, it's US$10,000. Unfortunately, if the company is solely a real estate business, the amount is staggering at close to US$900,000.
Office Spaces 
Saigon's (Ho Chi Minh City—still commonly referred to as Saigon in Vietnam) office market is lacking in supply and is set to welcome many new commercial buildings in the near future—and not just in the Central Business District (CBD) but other parts of the city, too. There has also been an increase in both demand and supply for LEED-certified "green" buildings.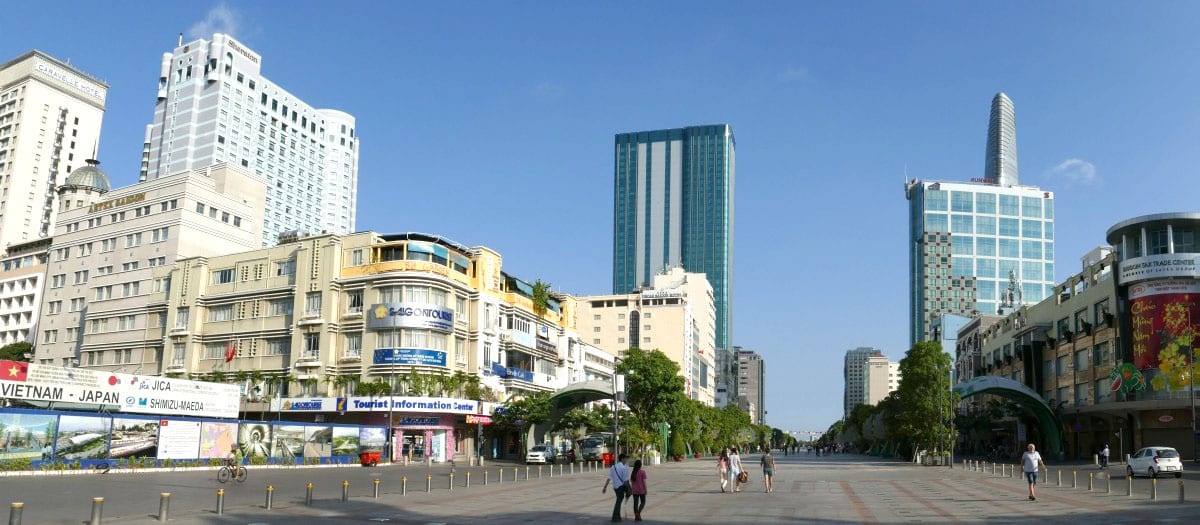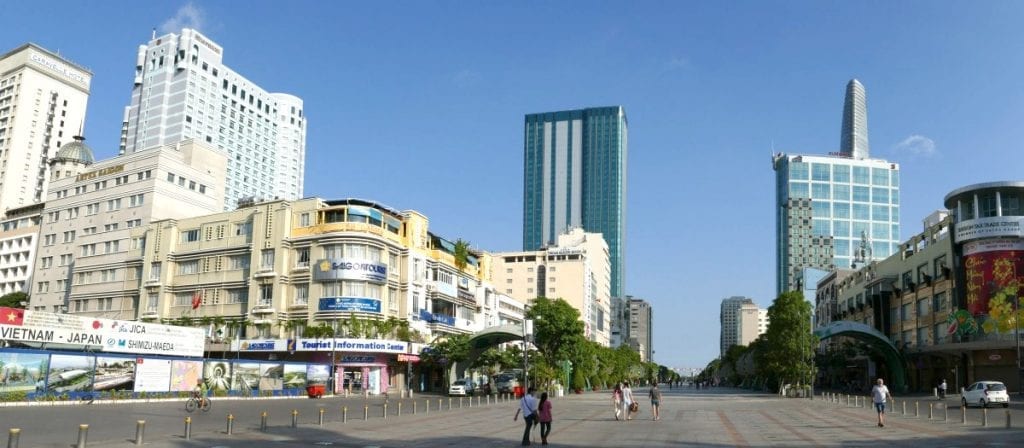 The absorption rate is projected to remain at a healthy 80% for the next two to three years, driven by robust demand for new office space. Small- to medium-sized offices (up to 500 square meters) are the most sought after, though 1,000- to 2,000-square-meter offices in the city center are also in high demand. Rent prices are expected to increase at a slow but steady rate as new supply is added to the market every year.
In Hanoi, the situation is slightly different, with most of the new projects located in decentralized areas, either West Hanoi or Midtown. The supply is growing at a higher pace than demand, creating competition for tenants. Despite that, old buildings have been pushing down the price for some time now, so rates aren't likely to decrease much more. Performance in CBD is expected to be better due to limited supply and a low vacancy rate of 6%, meaning rent prices there will likely increase.
For office space, take a look at Saigon's Mapletree Business Centre located in District 7. This 17-story office building is designed to meet international Grade A specifications, which, combined with its convenient location, is meant to attract multinational corporations.
Retail Spaces 
Saigon's retail sector has been growing at an accelerated rate. A vast majority of it comes from non-CBD areas where new residential clusters are being created. Here, increased competition between new and existing shopping centers has caused rental prices to stagnate. Until the market absorbs the new supply, prices are likely to stay the same (after which they are projected to rise again).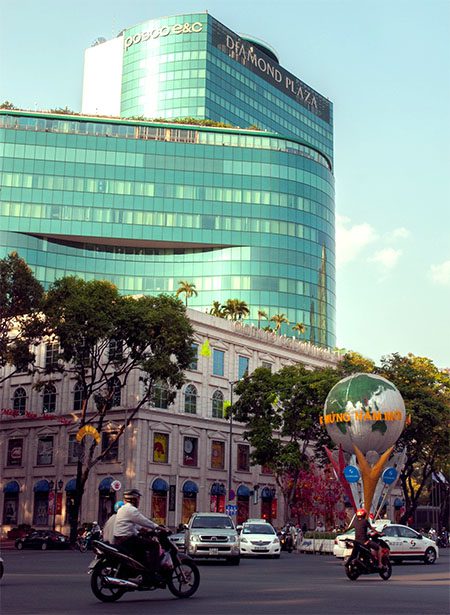 Rental prices in CBD remain high, as inventory is limited and it's the most in-demand area for international brands seeking exposure. Rental prices in shopping centers have been increasing at about 10% per year, with some of the smaller spaces increasing even more.
In Hanoi, the supply is also moving away from CBD, mostly in the form of small retail within residential buildings. Foreigners driving the demand in Saigon are reluctant about expanding into Hanoi because of the limited supply in the CBD area. Rents are thus likely to stay the same… perhaps even drop by a small margin.
The brand-new Oxygen Mall just opened in Saigon's busy District 2. Located at the base of a high-end residential development, the mall is a modern work-and-leisure environment with a focus on events and working space, plus plenty of food and beverage vendors.
Another interesting play, this time in District 4 (Saigon's Wall Street), is Millennium, a luxury condominium and shopping mall. The developer already launched two successful projects of this type in Districts 7 and 4, proving the profitability of the concept.
For Hanoi, look into retail spaces located within high-end or luxury condos. One such project is Seasons Avenue in Ha Dong, close to the new CBD district. It's a gated project with an aim to bring a Singaporean lifestyle to Vietnamese homeowners.
As a rough guide, the prices for residential property in Vietnam are as follows: 
Affordable sector: US$1,000 per square meter
Mid-end sector: US$1,500 per square meter
Premium sector: US$2,000 per square meter
Luxury sector: US$4,000+ per square meter
Condo Units 
Driven by urban migration, Saigon is seeing lots of affordable condo housing hit the market. Liquidity is still good, with the number of sold units more or less matching the number of new units on sale across the city, including in South and East Saigon where a lot of the new supply is. The luxury market is still quite small and is mostly found in District 1.
Current absorption levels are high and demand outweighs supply. Projections have general prices increasing by about 15% over the coming year, but the affordable and mid-end market will only see a slight increase—a couple of percentage points. If the government decides to raise interest rates, it would affect the affordable and mid-end segment much more than the luxury segment.
Similar to Saigon, affordable options in decentralized areas dominate Hanoi's market, but the high-end sector recorded the highest growth for 2016 (9%) and is expected to carry some of that momentum forward. Supply is abundant and a significant price increase is unlikely over the next few years.
Out of many available projects on Saigon's market, I suggest you look at D1mension, Evergreen, Diamond Island, Millennium, The EverRich Infinity, The Sun Avenue, Riva Park, The Habitat, Citisoho, Senturia Vuon Lai, and Valora Fuji.
In Hanoi, look at Seasons Avenue, EcoHome Phuc Loi, Gamuda Gardens, and Evelyne Gardens.
Beyond Saigon And Hanoi 
Beyond the two largest cities, Da Nang caught my eye. It's the third biggest city by urban population, boasts a busy international airport, a major port, and is considered as the educational and commercial center of Central Vietnam.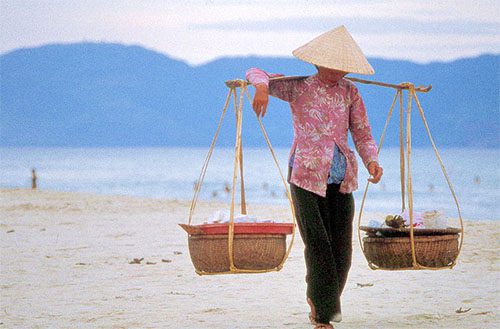 Tourism thrives here. Endless sandy beaches and beautiful scenery, as well as several nearby UNESCO World Heritage Sites have turned Da Nang into a notable regional hotspot, attracting tourists from Vietnam, Japan, China, Australia, Singapore, and Korea above all the rest. In response, construction of new hospitality amenities is in full swing, even though the local market is already well saturated with it.
Compared to other big cities, the infrastructure here is excellent, and traffic jams are nothing compared to Saigon and Hanoi. The government has big plans for this city and has invested a lot of money into it—it's now home to many modern bridges, wide streets, and large sports parks.
If you're looking for projects outside Hanoi and Saigon, a good place to start in Da Nang would be X2 HOI AN, FLC Golf Club and Resort, and Times Garden in Ha Long Bay; also Panorama in Nha Trang.
Is It Safe To Invest? 
For seasoned real estate investors, this is a safe market. The laws are in place, and plenty of other foreigners have already been buying. The macroeconomic factors indicate that prices overall are not likely to drop in the next three to five years. Moreover, if you look at the upside potential, the downside risk is much less significant.
There are several things to be aware of though…
Dealing with the local government is one of them. Vietnam is still a developing country, and bureaucracy here is painfully slow. Developers trying to obtain permits will have difficulty, and disputes over property will likewise cause major delays.
The quality of construction is another issue. Quality can be poor if buildings are completed fast and cheap, and here is where some prior experience will pay off—being able to recognize low-end when you see it.
Then there's the language barrier. The contract may be offered to you in English, but only the Vietnamese version is legit. Make sure you have at least two independent and competent translators to review it for you.
Owning property in Vietnam won't afford you a visa or residential address. You'll still have to leave the country every 90 days to renew your tourist visa—unless you're a U.S. citizen and manage to obtain a business visa, allowing you to stay up to a year.
Oversupply is always a looming threat, so make sure you focus on location. Observe the natural expansion of the cities, city plans, and the path of progress. The planned metro system (projected to be delivered in 2020) is going to have a significant impact on Hanoi and Saigon.
Always keep your eye on FDI and interest rates, as they both affect Vietnam's economy and real estate market.
And, as anywhere, if you're serious about buying here, the smartest strategy is to come and spend some time. Experience the market for yourself before diving in head first.
Leon Wilfan