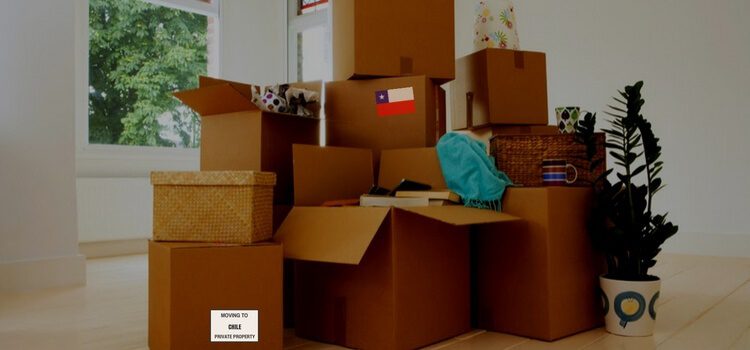 Information on Moving to Chile
So you are looking to move to Chile? Surely you have a ton of questions, ranging anywhere from how you will get your stuff shipped to how long it might take to get settled. Deciding to pack up and relocate to Chile, either for an adventure and out of necessity, can be a big decision and there are some things you will need to know to make the transition go smoothly.
Why Should You Consider a Move to Chile?
Many expats report that the process of moving to Chile can be an easy transition. The rich culture and friendly locals give foreigners a sense of belonging, even if it is your first time living abroad. The stable government, large economy, diverse landscapes, and Chilean culture are just a few reasons cited for why expats are taking the leap and moving to Chile.
First things first, if you haven't already visited Chile, then we recommend you make the trip and "get your boots on the ground" before packing up your life and relocating all together. Who knows, you might travel to Chile and absolutely love it, but then again you might find that it is not your ideal place to live. This can save you the money and the heartache that a move of this magnitude might cause. That being said, traveling here is easy, and for North Americans there is no visa required to visit Chile for up to 90 days. Thus, you have three full months to figure out if there is a somewhere in the country which you would be happy to live.
Moving Household Goods To Chile
Shipping your household goods is a major consideration when preparing for a move to Chile. It is recommend to find a trusted and reliable shipping agent that has experience in Chile. It is often easier to find a Chilean company that works with an American company, as dealing with customs and import officials in any foreign country can present issues. Finding a reliable customs broker in Chile can provide great beneficial as a resource for expediting a customs release. They can also meet your shipment when it arrives, complete the necessary paperwork, and make sure your shipment is delivered to the proper location. You will need to ship most large household items by sea or air in order to get them to Chile, as there isn't a highway connecting South America to Central and North America.
[bs-classic-listing-3 columns="3″ show_excerpt="1″ title="More from Chile…" hide_title="0″ category="3460″ count="6″ featured_image="0″ ignore_sticky_posts="1″ tabs="" pagination-show-label="0″ pagination-slides-count="3″ slider-animation-speed="750″ slider-autoplay="1″ slider-speed="3000″ bs-show-desktop="1″ bs-show-tablet="1″ bs-show-phone="1″ paginate="more_btn_infinity" override-listing-settings="0″]