When not busy at my day job here at Los Islotes, I'm spending time at my recently complete house… dangling my feet in the pool on my patio, margarita in hand, watching the sun set over the Pacific.
Every now and then I treat myself to a little fantasy—ogling the amazing properties that are available to buy and rent across Panama. And there is no shortage of them. Don't take my word for it… see for yourself. Below are some of the places that, if I had a few grand to spare, I would consider more than adequate for a of couple nights' R&R.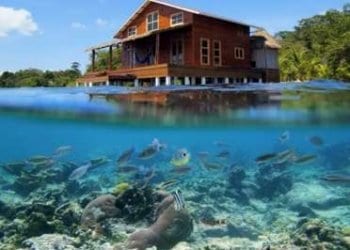 This 3-bedroom, 2-bath home, on three oceanfront acres, about 20 minutes by boat from the Bocas del Toro airport, looks like the perfect escape for someone who can't be bothered to walk further than the front porch for their morning swim.
With a deck looking out over a mile-long coral reef, guests can don their masks and snorkels and hop right in. And the snorkeling gear, along with paddleboards and kayaks and canoes, comes with the rental.
Guests also have access to a 22-foot fishing boat with captain and can arrange to have cooks, cleaners, and masseuses on-site. Casa del Mar rents for US$500 a night or US$3,000 a week.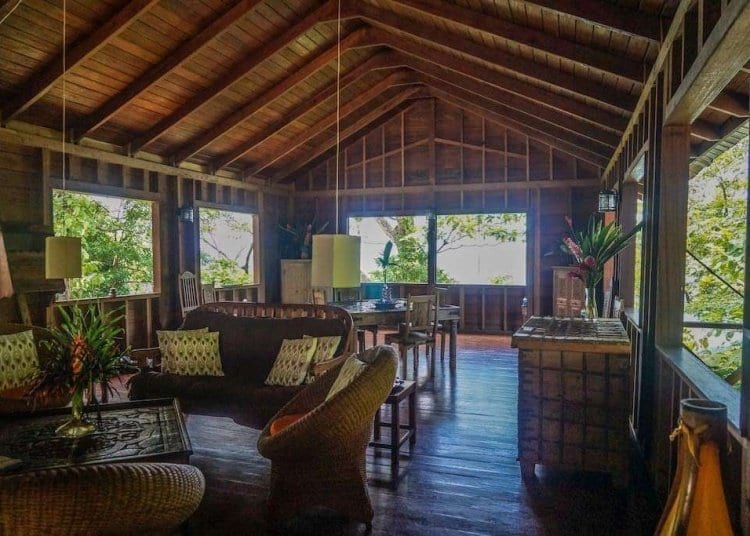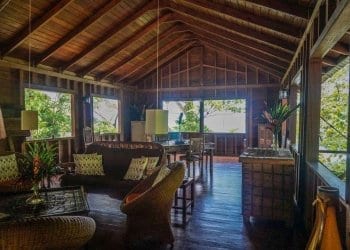 Punta Rica Beach And Jungle Villa
Although not directly on the water, this villa on Bastimento Island is nothing short of luxurious. It features four stories, putting you at eye level with the treetops and creating a treehouse-like effect. You get the best of both worlds: brilliant ocean views and the tranquility of the jungle at arm's length.
The villa sleeps eight, with four two-story bedrooms and five-and-a-half bathrooms. Each room has its own balcony complete with hammocks and sitting areas. It comes equipped with a live-in chef for the duration of your stay, and the meals are nothing short of fantastic according to past guests.
The Punta Rica Beach and Jungle Villa rents for US$660 a night.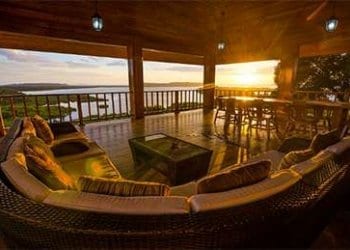 The Villa Desperado isn't beachfront like most of the other properties here but features amazing views of the Gulf of Chiriquí and surrounding mountains. One reviewer said looking out from the patio every evening was like watching a National Geographic magazine cover come to life.
It features three large bedrooms with king beds, a teak-paneled lanai (what we in the tropics tend to call a veranda), and acres of decks with views in every direction.
The villa sleeps six comfortably and gets particularly rave reviews from folks who come for the area's world-class fishing.
Villa Desperado rents for US$283 a night.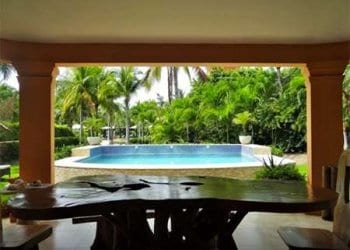 I've had lunch at Buenaventura, a spectacular gated beachfront community at the western edge of Panama's City Beaches, but never the opportunity to spend a night in one of its opulent mansions.
This 5,000-square-foot home that sleeps 12 would be a dream, if I could afford the US$600-a-night price tag. It features four bedrooms, each with an attached bath, maid's quarters, separate TV room for the kids, and a large open living area on the main floor.
It's not directly on the beach, but the water is a short walk away, and the nearby JW Marriott resort—which guests at the house have access to—is one of the finest in Panama.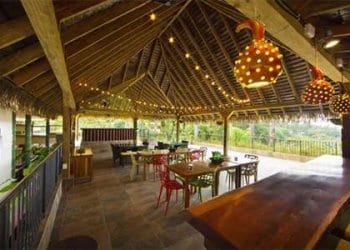 La Semilla is a country house only about 40 minutes from Panama City and would appeal to those for whom beaches mean only bugs and sunburn.
The 6-bedroom mansion sleeps 12 and can be rented in its entirety for large groups. There is a hot tub, steam room, common television room, a botanical garden, and soon, a butterfly house on-site. If you want the whole lodge to yourself, be prepared to shell out US$850 a night.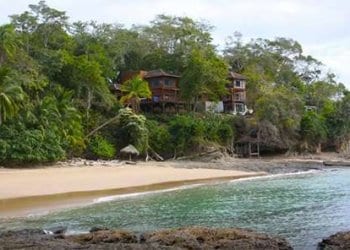 Isla Saboga is one of the Pacific islands accessible by ferry from Panama City and is known for its amazing sunsets. This 2-bedroom villa with a deck overlooking the beach below looks like a perfect place to experience them for yourself.
The master bedroom is on the top level and the second bedroom on the main level, so guests all have plenty of privacy. The beach below is named El Encanto and is a picture-perfect tropical beach with coconut trees leaning out over the tide line and turquoise waters.
Sunset Villa rents for US$395 a night.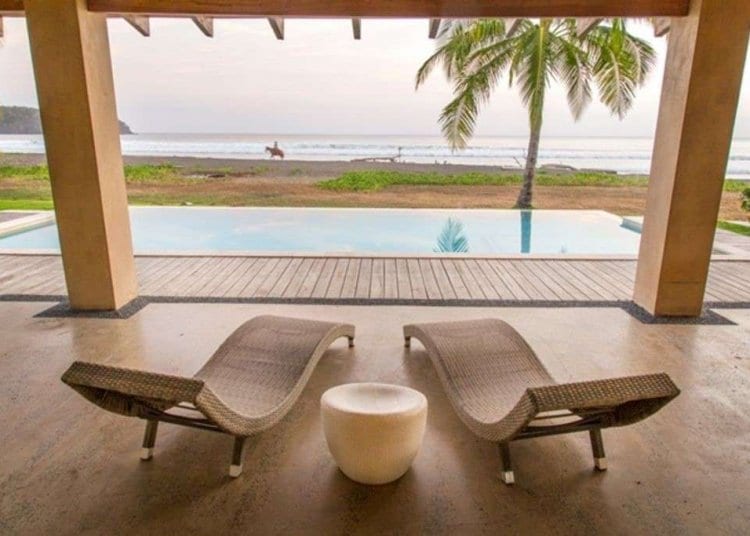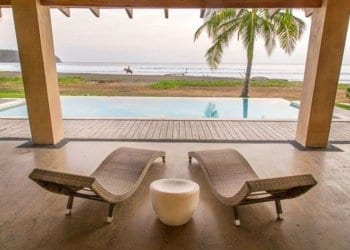 Back on the mainland, this kid-friendly villa is directly on the world-class surf spot, Playa Venao, on the Pedasí side of the Azuero Peninsula.
There's air conditioning in all four rooms, but you might not need it, as the villa's open-air concept and passive cooling system corral the ocean breezes and keep things cool both day and night.
It features four bedrooms, Wi-Fi, a fully equipped kitchen, hammocks throughout, and a deck with spectacular views of the ocean.
Casa Aqua rents for US$800 a night.
If none of these properties is your style, there are plenty of other options in Panama. If you doubt me, come and see for yourself. Join us for our Live and Invest in Panama Conference Feb. 20–22, to get a taste of the real estate opportunities in one of the most desirable locations in Latin America, if not the world, to park yourself for retirement or to set yourself up for a tax-free lifestyle.
Peg Fairbairn