New Years has come and gone, but hopefully everyone is still hanging on to their resolutions or at least deciding what they will be. Lots of people say, "this is the year," but then back down from their resolutions because they do not set a clear-cut goal. Let 2020 be "the year" for you.
The Maratón Internacional de Puerto Armuelles on June 14 is the perfect answer for 2020. Think hot balmy weather, palm trees for scenery, and a beautiful beach town for your destination. Whether your resolution is to get in shape, run your first race, visit a new place in Panama, or get your feet wet in Central America in hopes of someday relocating, this race offers something for everyone. This marathon is the first of its kind for the sleepy banana town of "Puerto", as the locals like to call it.
For those who have never heard of this town before, let's take a step back in history. Puerto is a small town that made its claim to history as a "company" town, famous for its banana production. The beachside location and deep-water port in Bahía de Charco Azul, within the grander Gulf of Chiriquí, made the production and distribution of bananas an easy sell to United Fruit Company, also known as Chiquita Banana. The company basically built the town that you see today. In doing so, they installed some of the best infrastructure in Central America for its time. The company left Puerto officially in 2003, but its legacy lives on.
When United Fruit Company left, Puerto Armuelles was hard-hit economically. Now, the town is trying to rebound from that. The new influx of interest in Puerto has been widespread, including gaining the attention of Atletismo Extremo SAD, a Costa Rican Athletic Company "dedicated to sports events in all of Central America" and host of The Maratón Internacional de Puerto Armuelles.
Although many of their events are located in Costa Rica, such as the Dogs and Trail Race and the Media Maratón Cartago, they have also branched into events in Panama. Fabio Madrigal Bermudez, the CEO of Atletismo Extremo recently told me, "We hope it will generate a lot of income for local commerce and a positive image for the district of Barú and Panama as a country."

The Panamanian government has similar hopes for Puerto Armuelles. President Cortizo has committed to creating a Tourism Cabinet to help promote tourism throughout the country. In conjunction with Cortizo's new goals, the government of the Barú district and local officials have committed roughly 20 million dollars in funds for a new multi-use pier in Puerto.
The private company, Forever Oceans Panama, S.A. recently submitted an environmental impact study for a 50-million-dollar project designed toward fish breeding, harvesting, and research in the waters off of Puerto Armuelles' coast. Local groups are also taking initiatives. For example, Cien Porciento Porteños recently led a large-scale trash pick-up. Additionally, the number of expats moving to Puerto has subsequently been increasing.
Puerto Armuelles is roughly a 45-minute drive from the Costa Rican border and an hour-and-a-half from the Enrique Malek International Airport in David, making this the ideal location for the race. According to Bermudez, "the two countries in Central America that have the largest number of distance (marathon) running practitioners are Costa Rica and Guatemala, which makes Barú a strategic place for the arrival of dozens of participants."
The Maratón Internacional de Puerto Armuelles is being touted as the flattest race in all of Central America. It's backed up by facts. With a 17 meter above sea level start in the crossroad town of Esperanza and a 4-meter finish in downtown Puerto, hills are not a problem. "The road infrastructure and the altimetry of the area present an excellent opportunity for running enthusiasts, especially marathon runners," Bermudez explains.
With not much in the ways of hills and the course being held on the newly paved four-lane highway that links Puerto to Paso Canoas, the hardest part of this race will be the 4 a.m. start time. Due to the heat in June, a predicted 80 degrees temperature, with relative humidity of 85%, everyone will be working to get to the finish line before the sun gets too high. This is definitely not a race for late sleepers.
If marathons are not your thing, you can still participate in the 5k, 10.5k, 21k, or just come out to show some support for those who are running. People of all walks of life shed their inner fears and dedicate themselves to the finish line. A marathon has all the makings of a bad movie: blood, sweat, tears, and even love.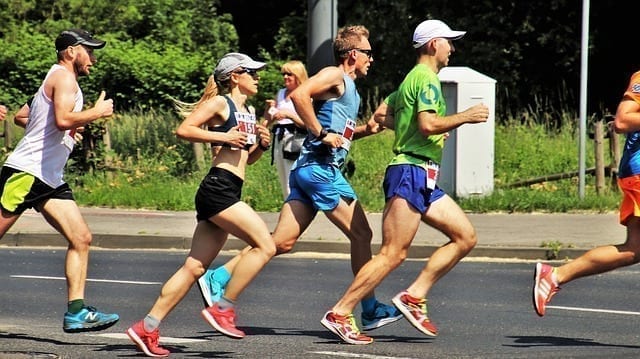 Bermudez predicts about 600 people will participate in this marathon. Most will be foreigners, especially Costa Ricans and Guatemalans since the marathon market in Panama is not very wide yet. Those of us that run locally know we are in the minority. Truth be told, there aren't a great many places that make you feel like a competent runner the way a small town does. Puerto is a great example.
Bethany Strong Cook, one of our local runners and a 15-year resident of Puerto says the local support to stay active is amazing. People encourage her and wave buenos días as she passes by. They also see her in town later and say, "saw you running this morning." The support in a small town where everyone knows their neighbor is truly uplifting, and any event that comes to Puerto is sure to draw a crowd.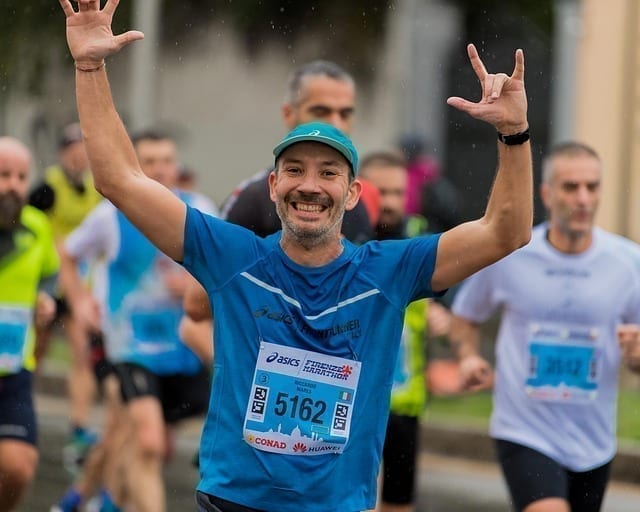 Warning: Do not wait until the last minute. The tourism industry in Puerto is coming, but today there are only a handful of places to stay locally. Make sure to make your reservations well in advance.
Rebecca Teeters