Grass-Stained History In The Making—Buena Suerte, Panama!
On Oct. 10, 2017, the whole of the population of Panama was on the edge of its seat, eyes glued to television screens, as the country's national team played Costa Rica in the World Cup qualifiers.
When the final goal was scored, a unanimous roar of excitement resounded across the Isthmus. The hugely hoped-for moment had at long last arrived: Panama would participate in the World Cup.
The country was going to the 2018 FIFA games.
In the months since, excitement has only risen, reaching a fever pitch over the past couple of weeks. More Panama national jerseys can be seen on the streets right now than at any other point in the country's history as the Panamanian team gears up to play its first match today against Belgium… followed next week by matches versus England (June 24) and Tunisia (June 28).

The story of soccer in Panama hasn't been straightforward. The sport has had to fight to be taken as seriously in this country as it is in more established soccer cultures such as Colombia, Brazil, and Argentina.
However, the talent in Panama is undeniable, and international scouts have taken an interest in the country in the last decade.
I was there when the country almost qualified for the 2014 World Cup. The frustration and disappointment among Panamanians, when, once again, the opportunity for Panama to prove herself on soccer's world stage slipped away, was palpable.
Today, Panama's is a world-class team with members who've played in the first and second divisions of internationally renowned programs.
Players like the Dely Valdés brothers have gained notoriety for their talent, drive, and discipline and have paved the way for the rising international recognition of other accomplished Panamanian soccer players, including "Puchito" Medina, "Patón" Phillips, Blas Pérez, Felipe Baloy, Jaime Penedo, and Luis "El Matador" Tejada… all of whom have helped to spark Panama's present-day soccer fire.
What are Panama's prospects for the future? Who stands out today among this country's soccer-playing hopefuls?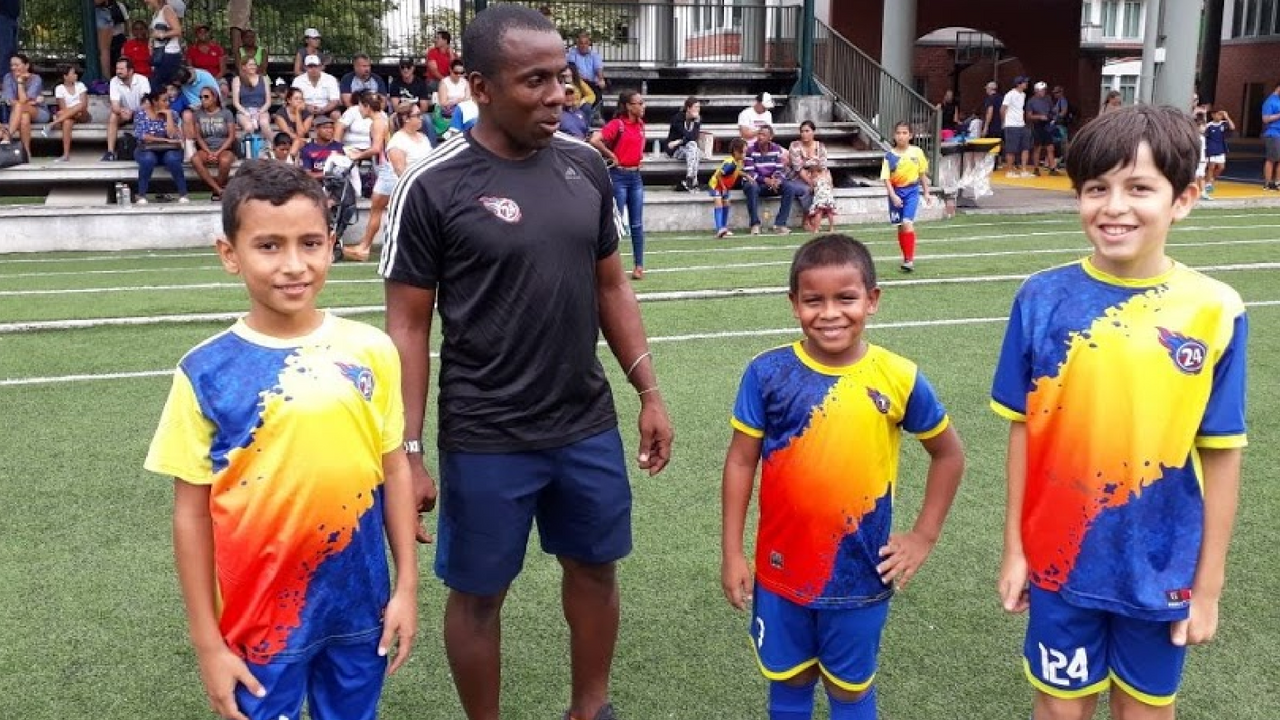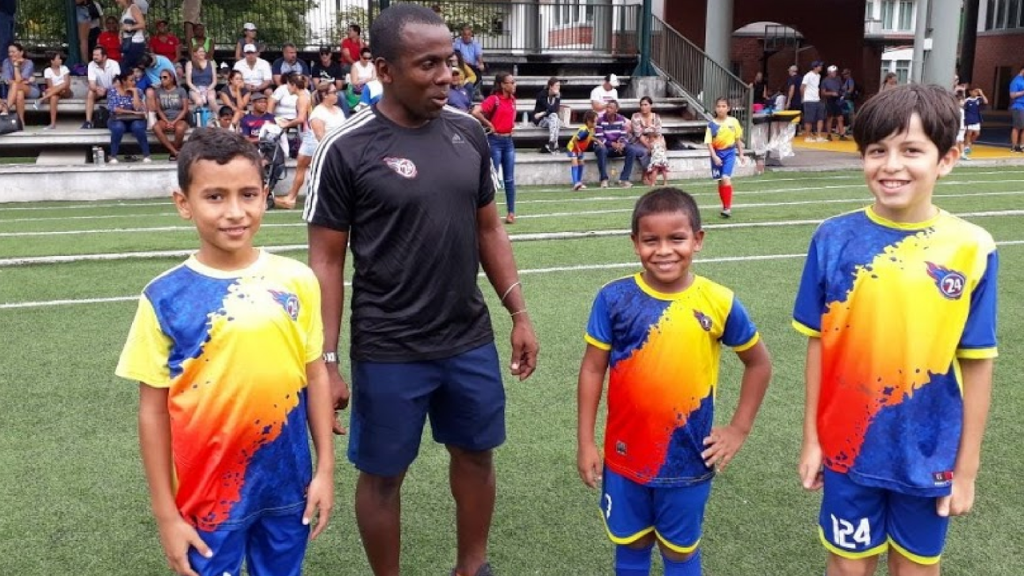 Ricardo "Patón" Phillips has been integral in energizing soccer enthusiasm among Panama's next generation.
Patón played on the national team from 1996 to 2010 and has also played for New England Revolution in the United States and EMELEC in Ecuador, giving him exposure on the international field.
Today, Patón is the founder and manager of Academia 24 Fire, a soccer program for underprivileged kids between the ages of 4 and 15. These kids come from areas such as 24 de Diciembre, Tocumen, and Pedregal, some of the most struggling neighborhoods in and around Panama City.
Like most of his contemporaries, Phillips could've taken his recognition and promoted himself for profit. Instead he has devoted himself to kids who could use a little extra support.
What pushed Phillips to start an academy for young children?
"When I was on the cusp of finishing my professional career, I looked back at where I'd come from. When I started out, I had nothing. I looked at the children living under the same circumstances today… in the same kinds of neighborhoods where I grew up… and I saw the future," Phillips explains.
"What could I offer in return to everyone who had supported me throughout my career? I didn't want to leave selfishly without doing something," he adds.
This dream of passing on his knowledge and experience is what has driven Phillips, not only because he was once in the same position as the kids he is working with today but also because he is hoping to inspire them to do the same for the generation to follow… and on and on.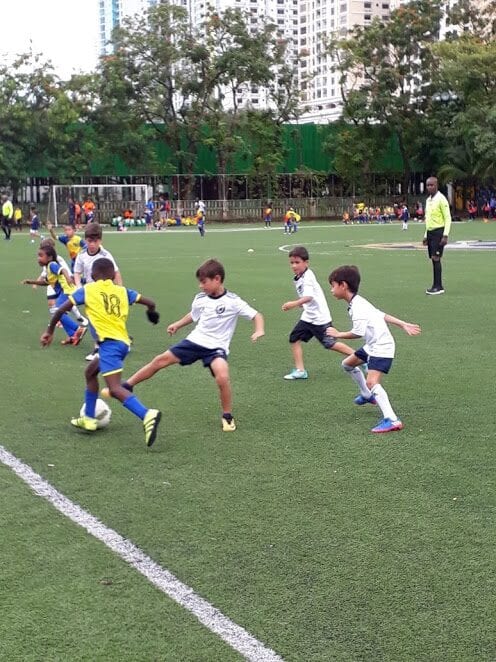 Most players on Panama's national soccer team come from el barrio (literally, "the neighborhood"), implying humble beginnings. And this is where most players will continue to come from. Soccer is the most popular sport in these communities.
As Phillips puts it, soccer is "la esencia del barrio" (the essence of the neighborhood).
Soccer is dynamic, energetic, and the essence of barrios across the world. The beautiful thing about the sport is that it can be played anywhere by anyone, and Phillips' academy is proof of that.
Phillips aims to allow disenfranchised kids some of the same opportunities as other kids. Soccer makes that possible. It imbues children with passion, responsibility, athleticism, comradery, and, most important, hope… a belief that they can improve their lives.
It's been a long journey for Academia 24 Fire, which struggles for resources. Transportation for games in other neighborhoods such as Costa del Este or Clayton (not to mention other provinces or countries) is a challenge, as is supplying the kids with uniforms. In some cases, the children have had to be given a proper meal before games.
Three years have passed since Phillips began this project. Today, 30 children participate in the Academia 24 Fire program, and, Phillips is proud to be able to say that, today, every player has a uniform.
Phillips and his team, Edgar Barría and Elizabeth Credidio, look for innovative ways to keep their academy afloat. They solicit, for example, for company sponsors.
It helps that the program is gaining recognition locally. Now even financially stable parents are seeking out Phillips to train their children at his academy in 24 de Diciembre.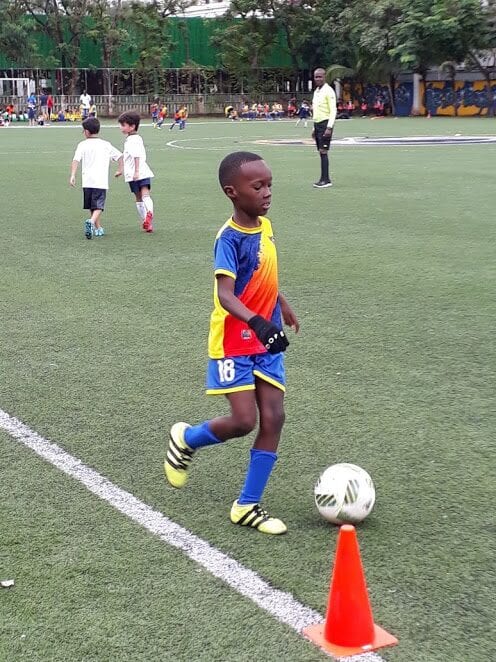 For more information and to support Academia 24 Fire's efforts, visit their website here.
Shaunette Bailey