It's November in Panama and that means only one thing—holidays. Lots of them.
Panamanians celebrate their independence with a fervor that rivals even the Americans. There are no fewer than five separate holidays during November. In the first half of the month Panamanians celebrate Separation Day from Colombia (Panama was originally part of New Granada, as Colombia was known during the Spanish colonials days), Flag Day, Colon day, and the First Cry of Independence In Los Santos Day (marking the morning in 1821 when Panama decided it wanted nothing to do with the Spaniards). These holidays have come and gone, but upcoming on Nov. 28 is another Independence Day celebrating Panama's independence from Spain.
It's exhausting. And, for those of us who try to lead productive lives here, somewhat infuriating. During the first half of the month it seems like everyone is on vacation. Nothing gets done. The only thing to do is go with the flow.
I've started taking advantage of these extended holiday periods to cross things off my Panama bucket list. This year, we went to Boquete, a town about 30 minutes north of David in the western province of Chiriquí. Every expat who even waves their hands over a keyboard searching for places to retire in Panama is going to come across it. Everything you read based on Boquete is about how it's the land of gringos… If you live there you won't need to speak Spanish… North American influence is everywhere… The restaurants and shops are run by expats… Yadda, yadda, yadda…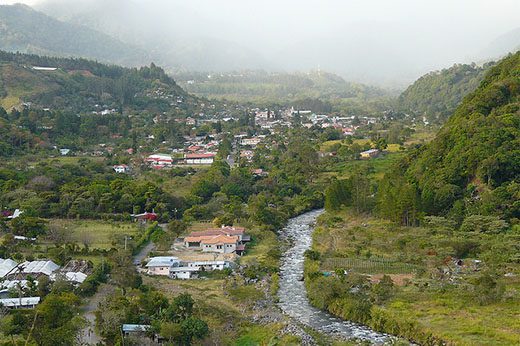 In many respects, what you hear is true. And it's nothing new. Unlike much of Panama, which has seen a wave of U.S. retirees in recent years, Boquete's foreign population is engrained in its history. The town was founded in the early 20th century by North American and European foreigners partnering with the native indigenous people. Even further back, U.S. President Abraham Lincoln favored Chiriquí as a location for establishing Linconia, a planned colony of freed black slaves. That plan never materialized, but the cool climate and stunning mountain scenery of the area continues to lure foreign expats by the thousands 150 years later.
Given Boquete's popularity among foreigners, it's no surprise that real estate prices are crazy compared to some other parts of Panama. While you might have been able to find property for less than US$1,000 per square meter in the past, those days are long gone. Today, housing costs in Boquete are comparable to what you'd find in similar North American markets and anything priced under US$1,000 is likely a distressed seller looking for a quick sale or is a home that has some "issues." Prices closer to US$2,000 per square meter and up are now the norm in Boquete.
Personally speaking, Boquete is not where I would choose to settle (mainly because I was keen to immerse myself in Panamanian culture and I am more of a beach girl than a mountain girl), but it is a fantastic place to visit.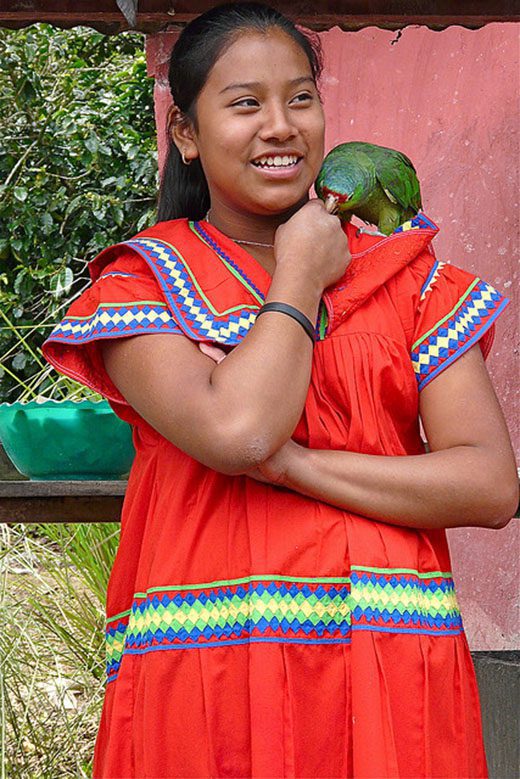 On my first trip there earlier this month, the first thing that hit me was the number of Panamanians in the streets. School had just let out, and kids were everywhere, laughing and shoving each other around. The benches in parks and outside of the shops were crammed with Panamanians passing the time idly, some of them sandwiched between expats. There was no shortage of tourist-looking stores but there was also no shortage of the shops I'm used to seeing when I drive down Avenida Central in Santiago (the main town in Veraguas province where I live).
I was expecting an "us against them" attitude among the locals, but did not get that feel about the place at all. Boquete is not lacking "Panama" as I had expected. And the attitude seemed to go both ways—all of the expats we met were embracing the Panamanian culture and excited to be a part of it.
One of the more common ways of embracing local culture—if you could call it that—was enjoying a meal out. Expats in Boquete spend a lot of time hanging around in cafés and restaurants and there is no shortage of them from which to choose. The ratio of population to restaurants, cafés, and bars is higher than almost anywhere else in Panama. It's an eclectic mix of cuisines and almost everywhere you go has English-speaking staff.
Every meal we had in Boquete was fabulous, higher quality and lower priced than those of Panama City. My favorite outing was to a new Italian restaurant named Il Barolo up the mountain in the Alto Lino region. The chef and owner is a young Italian man; he made the best risotto I have ever had in a restaurant.
Another hot spot of the moment is Mike's Global Grill, which serves classic pub grub such as fish and chips, wings, and burgers, as well as some not-so-classic dishes with an Asian influence (think falafels and pad thai). Mike's is a popular place among expats, who, along with the college frat-bar like atmosphere of the place, make for a lively experience. Open mic nights, trivia contests, and a fantasy football league provide for engaging entertainment. Mike's should be a first stop for anyone who is new to the area and looking to establish friendly connections with Boquete's foreign-resident community.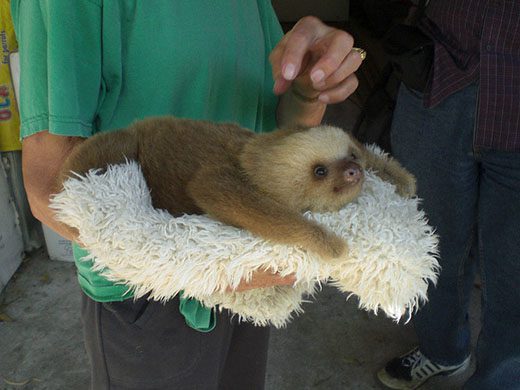 While Mike's Global Grill is the go-to place for expats and tourists when the sun goes down, Sugar and Spice is where they congregate during the daylight hours. On any given morning, but especially on the weekends, Sugar and Spice is crowded with impromptu coffee clubs discussing everything and anything, or sometimes nothing really at all. The breakfast dishes served here are definitely worth a try, especially the breakfast burrito. The bakery also has some of the best breads, muffins, and other pastries in town.
Perhaps the most intriguing establishment here is the Boquete Brewing Company. Only recently opened, this brew pub has set the bar for microbreweries in Panama. Despite not having any food to offer (stick to what you know, right?), they brew extraordinary beers including a coconut-infused pilsner, chocolate stout, watermelon and mango ciders, as well as nonalcoholic ginger ale, and mango or watermelon sodas. Anyone who appreciates a carefully crafted cerveza should check this place out.
While in Boquete, we attended the well-known Tuesday market and were surprised to see lots of locals selling their wares right next to the expats who have made the market famous. In fact, I bought two new shirts from a Panamanian woman set up right at the entrance to the market. Nearby were two Panamanian men with a sign that read "Two Guys and a Cooler." They were tapping into the retired gringo market by selling and delivering freshly prepared meals. People were lining up to sign on. We also bought some fresh organic veggies and meat—all from local Panamanian owned farms employing Panamanian workers.
My main takeaway from the market, however, was that the expats in Boquete are all very busy with their lives. Many are not there to simply "retire" and play golf or bridge all day (though there is plenty of opportunity to do both of those in Boquete if they are your thing). I spoke with one woman who turned her baking hobby into a profession and was selling delicious pies and breads. My thought as we were leaving was that many of the expats in Boquete are doing what Kathleen Peddicord suggests moving overseas is all about… Unretirement and reinvention. They are lively and vibrant people who are embarking on a new adventure in their lives.
Take it from me, Panama is a great place to do that. If you can stomach all the holiday down time.
Peg
P.S. I'm writing from Panama City, where I'm spending the week in the Live and Invest Overseas office. Everyone's even busier than usual, preparing for Lief Simon's just-launched Global Property Summit, taking place March 14–16 here in Panama.
If you've any interest in making a Panama property purchase, for personal use, as a holiday or second home in the sun, or for investment, you really should make the trip down to spend three days with Lief and his team. I've checked with Conference Director Valentine Fouché, who tells me that the VIP places for this conference are filling very quickly. VIP attendees enjoy special discounts and benefits, including a VIP transfer service from the airport to hotel, reserved VIP seating, and private consultations with our experts.
More information on the conference program is available here.
And you can reserve your VIP place in the room here.
If you'd like to speak with someone about the event or to register over the phone, you can contact Valentine's team toll-free from North America at 888-627-8834 or from outside the States at 443-599-1221.
I'll be in the room with bells on and hope to meet you there!