I feel a shift as soon as the winds start to change… squawking birds are perched on electric lines in the evenings, overseeing the chaos of traffic below.
People are selling decorations in the streets… blinking lights are strung here and there…
All are signs that Christmas is around the corner. Time is running low… Are you ready for the mad dash of Christmas in Panama?
This is most people's favorite time of the year; a time of nostalgia. I remember Kenny Rogers and Nat King Cole Christmas albums playing every year in Jamaica. I knew every word of every song and belted them out loudly, without shame, whenever they came on the radio.
In Panama, there aren't as many Christmas songs on the radio, but the symbols of Christmas are nonetheless present…
Christmas Preparations: The House
Red, yellow, green, blue?…  They all apply when celebrating Christmas in Panama. Funnily enough, this is known as the time of year to paint your house again, as paint goes on sale in most stores around the country.
Stores like Do it Center take advantage of this Christmas ritual by advertising offers on paint in November. If you're smart, you'll grab their annual Christmas booklet as soon as they start handing it out.
Walls painted? Check! Some people, like my in-laws, take it a step further by coordinating their wall colors with the colors of their decorations for the tree.
Christmas Eats: Guandú, Sorrel, And Ham
Timing is everything… Guandú, a type of local pea and staple in Panamanian cuisine, takes up to eight months to grow.
If you didn't plant your green and purple guandú at the beginning of the rainy season, you'd better stock up for the holiday season.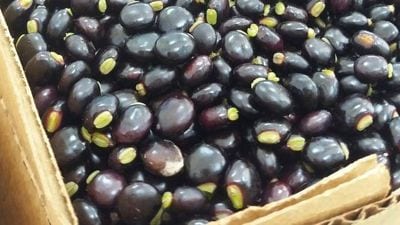 This ingredient, eaten with rice, is essential in the Panamanian Christmas meal. In November you can begin stockpiling at about US$2 a bag. As December draws near, expect prices to go up to about US$8.
Sorrel, also obligatory at Christmas, is a plant with red buds. These are picked and boiled and mixed with sugar (and sometimes ginger) to make a sweet aromatic beverage.
Sorrel is planted and grown during the year to be harvested around the holidays.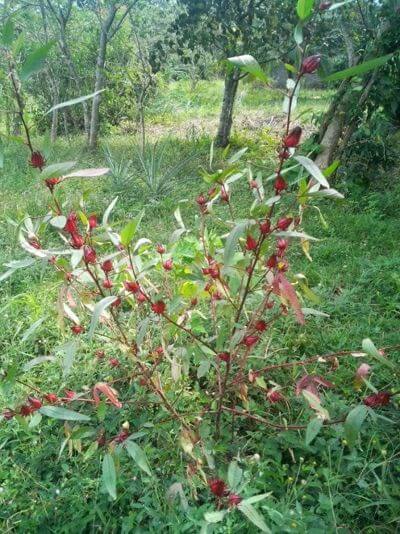 Supermarkets also begin to advertise their assortment of hams early on, and with good reason. They usually sell out in minutes. Some people even freeze their ham earlier before to avoid all the rush.
The Panamanian Christmas meal is serious business… If you can't find any of these three essential elements—guandú, sorrel, or ham—you might not want to invite anyone over for dinner, especially not a Panamanian.
Christmas Decorations: Trees And Nativity Scenes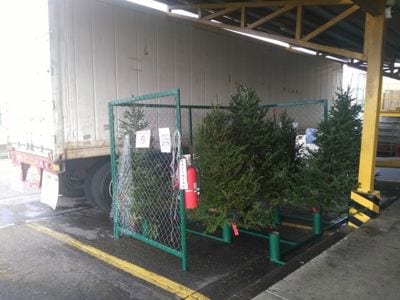 Is Christmas without an all-natural pine tree adorned with festive lights and colorful Christmas balls still Christmas? To many Panamanians, the answer is no.
Around this time of year, refrigerated containers stocked with wonderful-smelling fresh pines come to Panama via Canada to meet the local demand.
And there is no shortage of demand here… One of my co-workers puts no fewer than four trees up in her house, with a nativity scene to complement each. Christmas is a serious affair in Panama…
I've refused to buy a pine tree for years to avoid the mad rush and also because I detest the aftermath of pine-tree debris along the streets when the festivities are over. Instead, I've relied on family and their decoration efforts to imbue me with a dosage of the Christmas spirit.
In recent years, though, I surrendered to the madness and bought a tree—a plastic one. I initiated my own family traditions, decorating my tree and home little by little and accumulating objects with each passing year.
Sometimes Christmas in Panama is about being able to adapt.
Christmas Giving: The Gifts
I'm a lazy decorator… As the youngest child, I was used to having everything done for me, from cooking to preparations. This continued up to my early 30s… but changed recently.
I now have my own tree, but unfortunately, haven't graduated to cooking Christmas dinner. That's what my mother-in-law is for, as well as buying and wrapping gifts.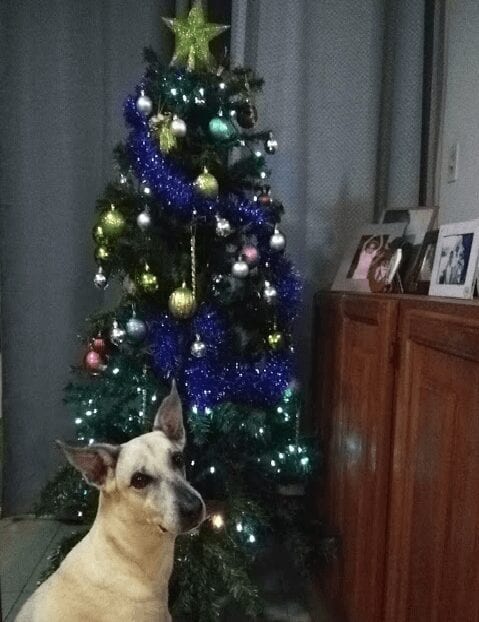 Christmas Eve
On December 24th, everyone (including the little ones) waits up until midnight to exchange gifts, eat, and have a wonderful start to Christmas Day. This is when that magic feeling kicks in, making you feel all warm and fuzzy inside.
Christmas Morning
One of the most serene mornings in Panama… and if you live here, you'll learn to treasure it. My family and I get up early, after the Christmas Eve festivities, and drive around Panama City.
The city is always eerily calm and empty… Not a soul in sight, except for the odd jogger or raspao (snow cone) vendor. This is when I love Panama the most and when you're able to fully appreciate the beauty of her landscape and skyline.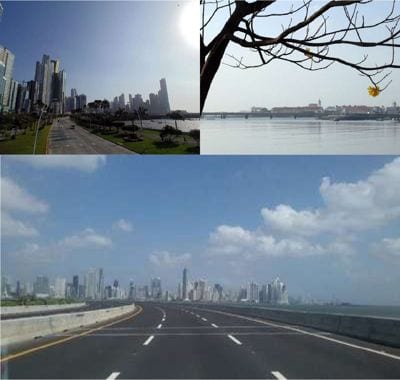 I do miss Christmas in Jamaica… but spending the holiday season in Panama has also allowed me to experience and appreciate a new set of sights, tastes, and smells.
I still feel the tug of traditions from home while living here, but I realize the joy of creating new memories with my family. The hope is that my child feels the same excitement and love for the season as I do and garners a special connection to Panamanian Christmas.
Shaunette Bailey
Panama Insider