If you've ever looked out the window as you fly into Panama City, you've likely noticed the bevy of verdant green blobs bubbling up from the Pacific waters below. One of those blobs is Isla Taboga.
Only 20 kms off Panama City's shore, Taboga could almost qualify as one of its neighborhoods… It's close enough that you can enjoy the conveniences of the capital, but far away enough that you're removed from its chaos.
Stepping off the ferry and onto Taboga for the first time, you first notice the colors… From afar, it's the pale yellows, pinks, and blues of the houses, propped up against the background of the green hillside… Up close, it's the vibrant tropical flowers that decorate the island's abundant foliage.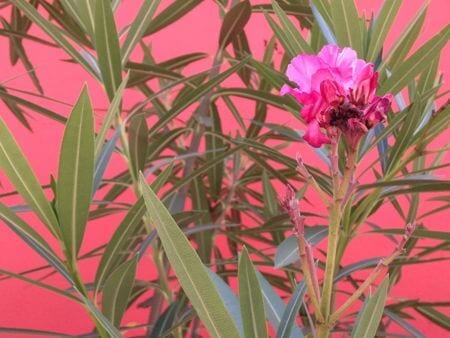 You can't help but be drawn by the sights, and then later, the smells. A sweet, floral scent permeates the Island of Flowers. As you begin to walk its streets, you get the sense that this place is also steeped in history…
Taboga's Colorful Past
The name "Taboga" comes from the indigenous word "aboga," which translates to "many fish" and alludes to the lifestyle of the island's original inhabitants. It passed from indigenous to Spanish, French, and then U.S. control successively.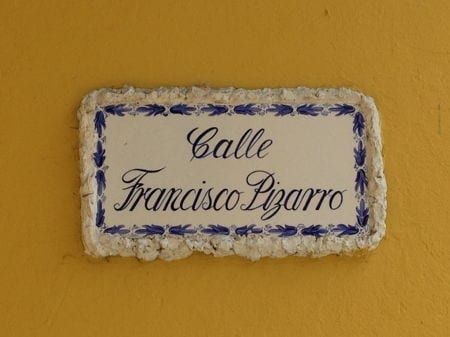 A handful of historical figures made landfall on Taboga, from Francisco Pizarro (whose small, yellow house is still standing today) to Henry Morgan, the famed Welsh pirate captain. Even French artist Paul Gauguin did a stint on the island, perhaps further cultivating his eye for color while here.
During WWII, Taboga was a training and operations base for the U.S. military. Situated at the mouth of the Panama Canal, it was the perfect vantage point for monitoring its safety. U.S. forces carved roads into jungle and built a pier, providing much of the island's infrastructure and laying the groundwork for modernization.
Getting To Taboga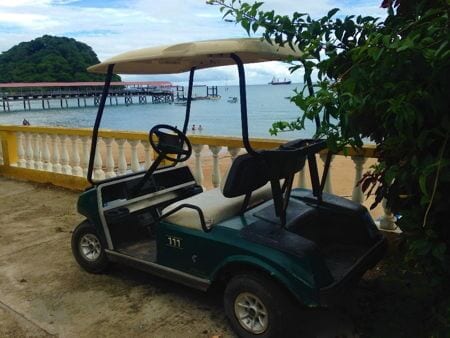 Unless you have a boat or are an exceptional swimmer, you'll need to pass through Panama City to get to Taboga. Two ferry companies service the island: Taboga Express (US$20 round-trip) and Barcos Calypso (US$14 round-trip).
Both pick you up from Amador Causeway and, and after about a 35-minute ride, drop you off on Taboga's main pier at Playa Honda. Buy your tickets online in advance, as both companies often run out of space on their boats (especially on weekends).
Once you get to the island, the best ways to get around are on your own two feet or in a golf cart. There are some cars here, but the roads are extremely narrow. Unless you enjoy sitting bumper to bumper with oncoming traffic, it's best to rely on simpler modes of transport. The island is small enough that cars aren't necessary.
What's There To Do?
In terms of outdoor recreation, you have lots of options. With Taboga's varied topography, you can hike or go horseback riding. The view from Cerro Vigía, one of the highest points, is jaw-dropping: the high-rises of Panama City, the ocean liners queuing to traverse the canal, the green islands dotting the horizon, and all around, the sprawling Pacific Ocean.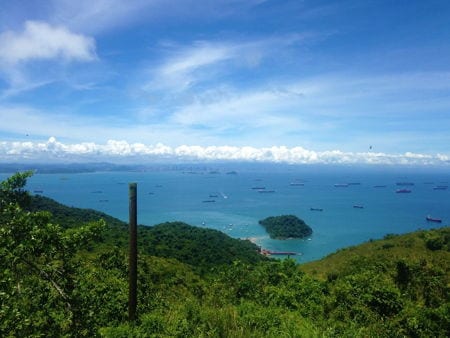 And if you get tired of solid ground, the ocean is the perfect place to go. Swimming, snorkeling, diving, boating, kayaking, stand-up paddleboarding, fishing, whale watching… If you're up for activity, it's in no short supply here.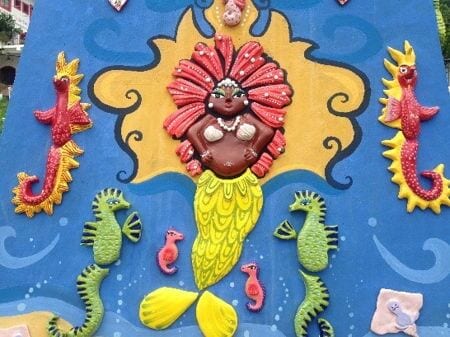 You might opt to simply relax… Taboga's beaches are plentiful and peaceful. Grab a book and head to one of the new benches along the oceanfront promenade. Recently embellished, it features flowering pants and ocean-themed statues and figurines.
There are a few historical sites on the island, from one of the oldest churches in the Western Hemisphere to Francisco Pizarro's house to an intact WWII bunker… There's even a makeshift museum where you can comb through various artifacts and odds and ends.
Culture
Religious traditions are strong on Taboga, and Christianity is given a unique aquatic flair here. San Pedro and the Virgen del Carmen are the first things you see when you arrive, their effigies propped up among the crashing waves around the wharf.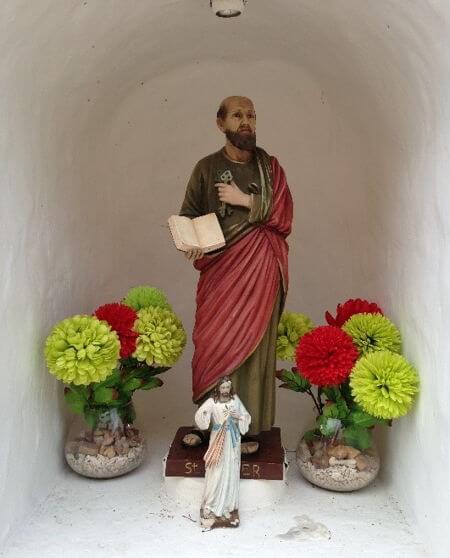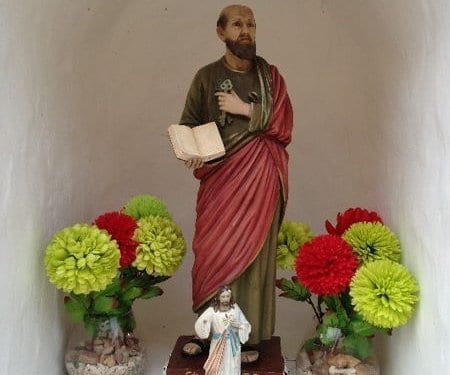 Two major festivals dedicated to the saints occur here annually: June 29 is San Pedro Day. A mass takes place in honor of the island's first patron saint followed by a watery procession of decorated boats that circumnavigate the island.
July 16 is dedicated to the Virgin of Carmen. Venerated by fishermen in particular, an image of her is taken out to sea in her honor.
Infrastructure
Isla Taboga is self-sufficient when it comes to electricity. It has its own generator, which, despite being an ear and eyesore, provides solid and dependable electricity supply.
A fire department, Banco Nacional ATM (although no local bank branches), and a new and well-equipped clinic that's regularly visited by dentists are also on the island.
Taboga even has its own desalinization plant. Developed by government bodies CONADES and IDAAN, it produces some 250,000 gallons of potable water daily and has significantly improved the quality of life for Taboganos. Desalinization is an expensive process, though. The water the plant produces is strictly for human consumption and the water that comes out of taps is salt water.
Taboga's Expat Community
Taboga has a substantial expat population: It makes up about 20% of the island's 1,300 residents. The expats are mostly retirees from Canada, England, the States, and so on.
Many of them own businesses, such as the Canadian couple who run Calaloo Restaurant or the Cuban man who rents guesthouses, and some just take in the tranquility, like the ex-military American with a sprawling hillside property complete with exotic cows and horses.
The expat population is well-integrated into the local community… It's hard not to be when you live on an island. In fact, one expat even attempted an initiative to get fluoride into the local water supply to improve dental standards, but it didn't receive governmental support.
Thanks to this small, tight-knit community, Taboga is a great place to raise a family… You'd never need to call another parent to arrange a play date. Your kids could simply wander out to the street to find their friends and play unaccompanied.
The island has a small school and enjoys one of the best views in the country. Built on the hillside, it overlooks Playa Honda. The downside is that it only runs until grade nine, meaning your kids would have to travel to Panama City by boat for high school… a unique experience to say the least.
Is Taboga For You?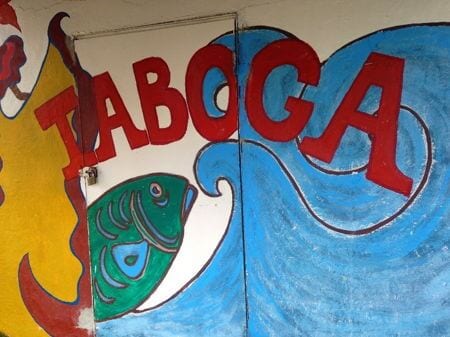 If you want to be part of a tight-knit community and live in a safe, tranquil, tropical island setting with the conveniences of a modern city next door, Taboga is the perfect place for you to hang your hat. If you're susceptible to island fever or need constant stimuli and entertainment, give Taboga a pass.
Or, you could make the best of both worlds. Live on Taboga and enjoy the quieter pace of life and the natural world but have your own boat, so you can access Panama City's conveniences at a moment's notice.
Sophia Titley