Cash In On Avocados: One Of The World's Best Selling And Most In-Demand Fruits
If you're a longtime reader of these dispatches, you know that I've been bullish on productive land investments for some time.
I believe agricultural investments are the smartest of our age, and I have worked over the past several years with different farmer-developers to create a series of turnkey opportunities for individual investors (like me) to take a position in this asset class.
The more I've learned about investing in fully managed plantations and the more such investments I've made myself, the more bullish I've become. The underlying fundamentals are straightforward yet dramatically compelling.
The global population is expanding… yet there's only so much farmable land on earth.
We're looking at more than 9 billion people on this planet by the middle of this century, a sobering reality that is translating to a global race for farmland.
As I suggested, though, the challenge historically has been for the individual investor to find a realistic way to position himself to profit from what I believe is the biggest investment opportunity of our lifetimes.
Every investor should be looking to add productive land to his portfolio. Doing this, though, requires identifying a low-point-of-entry agricultural play that's managed by an experienced farm operator—preferably one with expertise growing the commodity specifically being produced (teak, mangos, limes, etc.).
The farm operator (or farm manager) is critical to the success of an agricultural investment, just as a good rental manager is key to the success of a rental property investment. A capable farm operator has systems (irrigation, water storage, pest control, etc.) in place to ensure optimum production levels and, as important, eager buyers lined up ready to pay top dollar for the harvests.
In addition to experienced farm management, you should choose this type of investment based on the crop being grown. You want to invest in a crop that taps into a big and growing global demand. You want to feel as confident as possible that your harvests will not only find ready buyers but also will yield premium prices. Your return on investment will hinge on the level of demand for your crops at the time they are ready for harvest.
I've worked with several different farm management groups over the past 15 years, including one in Panama that has impressed me hugely. This group has developed successful plantation after successful plantation, and its agricultural projects check all the boxes.
This developer has a proven track record. They've got systems in place to ensure optimal production. They're growing products that are in growing global demand, products that are more than simple commodities and that therefore will command premium prices when they come to market.
Finally, very important, this development group has its route to market already in place. Crops they are currently harvesting, such as mangos, are already in supermarkets, and the developers have commitments from major buyers from the United States and Europe for future harvests.
To date this group has launched four agricultural projects, including the My Fair Lady mango plantation in Panama that I recommended to you in November 2015.
All of these investments are now sold out.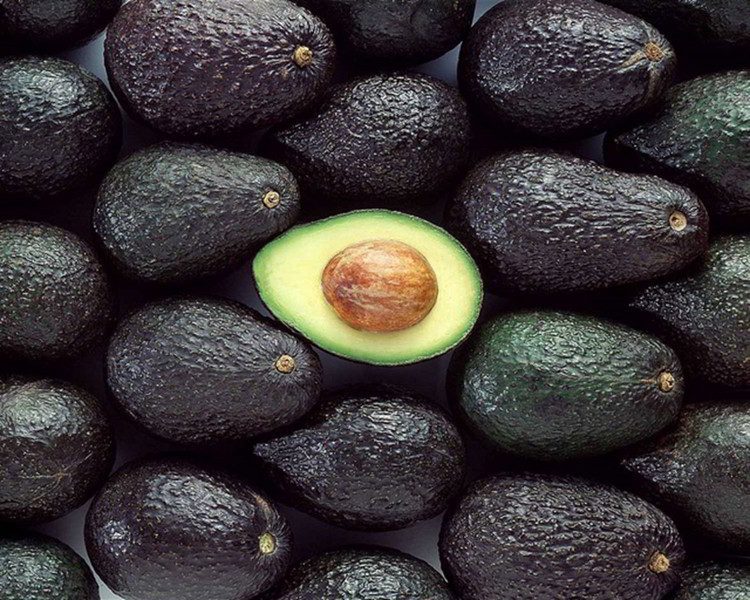 Just Launched: New Organic Panama Hass Plantation
Like the other plantations undertaken by this development group, this avocado plantation will be certified organic, making the fruit both more valuable and more sellable.
The fruit to be planted is the best selling and most demanded avocado variety in the world… the Hass avocado.
The Hass avocado was created by postal worker and amateur horticulturist Rudolph Hass. It was first grown in 1926 in La Habra Heights, California. The fruit is known as the most popular avocado worldwide for taste, size, and shelf-life.
The developers have worked with their expert agricultural team in Panama as well as one of the biggest growers of Hass avocados in the world to identify a species ideally suited for a plantation in Panama. They are calling it the "Panama Hass," as it's got all the qualities of a Hass avocado but the tree growing it has been acclimated to conditions in Panama.
Two of this group's previous plantations were mangos. Avocado trees, however, need more altitude and cooler temperatures than mango trees for optimum growth and production. The developers spent many months scouting land options before identifying an optimum parcel for their new avocado plantation.
The higher altitude of this land means that the intercropping options are different from those of the previous plantations and include coffee. The developers intend to intercrop the avocados with coffee as well as plantains and other agricultural products to provide added value for plantation investors.
The structure of the opportunity is the same as it has been for the group's previous mango, lime, and guava offers. Investors own the land. The farm management company then plants and manages the trees (and the intercroppings) for the investor.
Revenue is split 70% to the investor/plantation owner and 30% to the management company.
Avocado Investment: US$45,000 For 16% IRR
What that means in dollars and cents is that an investment of US$45,000 (plus closing costs associated with titling the individual parcels) yields a return of a bit more than US$10,000 per year starting in year five, the first year of full production (a partial crop is projected in year four).
That return increases 1.5% to 3% each year in the projections based on expected increases in the market price for the harvests. The internal rate of return (IRR) over 30 years works out to 16%.
The projections for return are conservative. They use a sales price per pound of 84 cents in year 5, the year of the first full harvest.
Remember, the avocados from your plantation will be organic. The retail price for organic Hass avocados in the United States has ranged between US$1.26 and US$1.44 so far this year. While you won't be getting retail prices (your produce will be sold wholesale), you can see the conservative nature of the projections considering your first avocados won't be going to market for five years.
The demand for avocados in general and for Hass avocados in particular is expanding at a strong rate. Avocado consumption is rapidly increasing in North America and Europe. According to data from the Hass Avocado Board, the United States consumed nearly 1.9 billion pounds (about 4.25 billion avocados) in 2014—more than double the amount consumed in 2005.
Hass avocados make up more than 95% of all avocados consumed in the United States, a trend that's expected to continue. At the same time, the global demand for organic produce is growing rapidly, as well.
Frankly, I see this as a right-thing, right-time investment that is tapping into important markets with significant upside potential.
Assessing The Risks
No investment comes with no risk.
However, many of the potential risks for a project like this one are mitigated in this case.
Development risk is low. As I've mentioned, this company has a proven track record. This group is implementing organic fruit plantations in Panama like the pros they are.
Their mango plantations have been fully installed with the exception of the most recent, and final hectares of the plantation just recently sold out. The mango trees are growing, and the intercropping is well under way. Road, fencing, irrigation, and other infrastructure is in place. While they'll have to do it all again on the avocado land, they've proven what they can do.
Sales risk of the harvested produce is low, as well. The management company has worked hard over the last several years to cultivate relationships with important buyers in the United States and Europe. The two main organic produce wholesalers in the United States (one on the West Coast, the other on the East Coast) visit the current plantations at least once a year to keep up on progress. They've made it clear that they want to buy everything this group is able to produce.
These buyers have specifically said that they need more organic avocados.
Weather risk in Panama is low, as the country has no real natural disasters. Panama is outside the hurricane belt, and no tornados come through. Some mild earthquakes can be felt in Panama, but they don't bother the trees.
One potential risk with any agricultural undertaking is drought. While Panama gets plenty of rain most of the time, changing global weather patterns make it prudent to have an alternative source of water rather than relying on rainfall.
That's why the group behind these offerings only buys land with year-round rivers running through or adjacent. In addition, they build reservoirs to store water just in case. Drought risk is minimal, unlike in California where the Hass avocados first were grown and are still produced.
Pest risk is another general agricultural concern. The developers are planting neem trees around the plantation to help reduce insects coming onto the property. Proper maintenance work also helps to keep pests down. The best strategy, though, is not killing off all the animals that eat the pests… another benefit of an organic operation.
Country risk is another consideration when investing overseas. Panama is a stable, prosperous, growing nation. It has no standing army, and its canal produces an inordinate amount of cash flow per inhabitant, allowing the government to invest continually in infrastructure and other improvement projects.
Currency risk is moot in Panama, as this country uses the U.S. dollar. While that takes away an advantage that some investors may be looking for in the form of currency diversification, it also eliminates the risk of your returns being eroded by currency losses.
One other benefit to Panama is its approach to taxation. Panama taxes on a jurisdictional basis, meaning only income generated in Panama is taxed in Panama. This is the case whether you're resident or not.
In addition, Panama also offers many tax incentives, including one that allows agricultural businesses to operate tax-free until revenues exceed US$300,000 annually.
This means that your personal plantation is tax-free in Panama unless you buy more than a dozen hectares (which would mean annual revenues to you of more than US$300,000). In this case, though, you could simply title the land in more than one entity.
You want agriculture in your portfolio. It offers one of the best risk-adjusted returns possible. In the case of this avocado investment opportunity, it also means a hard asset. You own the land.
Additionally, this is a chance to create a legacy revenue stream for your children and grandchildren. While the IRR projections are calculated over 30 years, avocado trees have a productive lifespan of 60 to 80 years. These trees could generate cash flow for generations of your heirs.
If you think that this investment makes sense for your portfolio, you can ask questions, receive an information package, or for more information, get in touch here.
Lief Simon