Visa Options In The Hub Of The Americas
It's a great big world out there. More than just Phoenix or Palm Beach or San Diego for looking to relocate to sunnier climes. Much more.
When my partner, April, and I went over our finances and came to the inevitable conclusion that moving abroad for the next chapter in our lives was the best option, we faced another quandary: to where? As appealing as they sounded, Paris and London were out the question (though Kathleen might disagree on the former) because of the costs, and neither of us are exactly city girls so many of the other great capitals were also out.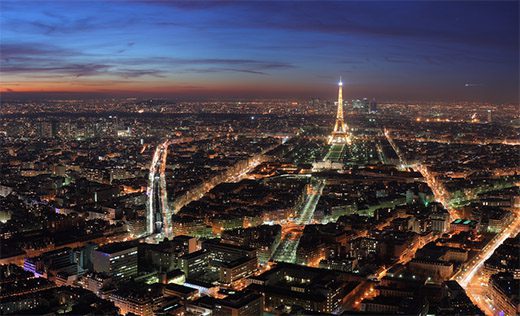 We crunched the numbers and looked at our pro-and-con lists and focused our efforts south in Latin America, mainly because of the cost of living. Until recently, Costa Rica seemed to be near the top of many lists. But our research found that the the government there has rolled up the welcome mat for foreigner émigrés and the costs have gotten a little out of hand. The capital, San Jose, is almost as expensive as Austin these days.
In her Overseas Opportunity Letter, Kathleen kept raving about Uruguay. More European than some parts of Europe these days, it has the gentle seasons we were used to in the Texas Hill Country and some of the beach properties of Punta del Este look fabulous. But there are no nonstops from Texas and 12 hours flying time is an awfully long way from family and friends.
In Central America, a couple countries have stepped up where Costa Rica left off. Nicaragua, for one, has passed special legislation encouraging foreigners to retire there, and everyone knows about Belize's beautiful islands and sunshine. But for us the most intriguing option was Panama. Hands down, Panama offers the most enticing package of benefits for foreign retirees. It's not the cheapest place to set up shop in Latin America, but it is certainly the easiest.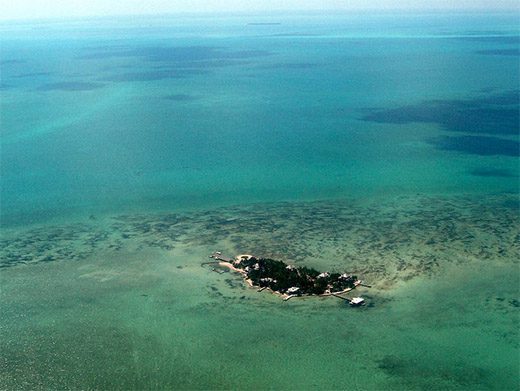 One option is the so-called pensionado (pensioner) program. This visa allows foreigners 18 years of age and older to acquire a residency visa if they can prove that they have US$1,000 a month in guaranteed income from a pension—less, US$750 a month, if they purchase real estate valued at US$100,000 or more. Married couples are allowed to pool their resources to reach the threshold if necessary.
The main perk of the pensionado program is the in-country discounts offered. Residents are entitled to between 15% and 50% off everything from movies and theater, to restaurants, health care, transport (even flights), utilities and closing costs associated with real estate deals. And you'll still get the pensionado discounts even without the pensionado visa once you reach the required age (55 for women and 60 for men). Pensionado-holders are also allowed to import up to US$10,000 worth of household goods and even skip import duties on an automobile every couple of years.
I snapped up one of the pensionado visas and can attest to a few caveats to all those promised perks. Not everyone is keen to offer the pensionado discount, especially small local restaurants and businesses. You really have to be pushy about it and learn to ask for your descuento de pensionado if you are entitled. The half-off hotel discount applies only to weekdays. It drops to 30% on weekends, so Saturday nights at the beach aren't as inexpensive as we would have hoped. And the airfare deals are a bit of a red herring—the 25% discount applies only to full fare, and often the advance purchase fares as less expensive in the end. Nevertheless, it's nice to get half off things when we go out in Panama City.
April went in another direction for her visa. Since 2012, nationals of 48 countries including the United States, Canada, and most European countries have been entitled to a so-called Friendly Nations visa that, if they deposit US$5,000 in a Panamanian account, allows them instant residency and a work permit. So April is allowed to work. It took us each about four months to get our permanent residency cards and another four months to get our cédula, the Panamanian ID card that people want to see when you ask for pensionado discounts.
There are other residency options for those with considerable cash to invest, including visas for those who invest in businesses or agricultural projects. But those are for people who came to the table with more resources than April and myself.
The ease of getting official permission to move to Panama was appealing, but it wasn't just that and the discounts that made Panama an obvious choice for us. The place has much more to offer.
For one, it uses American greenbacks as the local currency so we don't have to constantly fiddle with exchange rates in our heads when buying things. That's a good bulwark against foreign exchange fluctuations, which can be seismic in some places. Colombia's peso, for example, has plunged by more than 30% against the U.S. dollar in the past year. That's great for people living there on dollars, but bad for the locals. And things can just as easily go their other way, playing havoc with dollar-based, fixed-income budgets.
Another thing that appealed about Panama was the variety of things to do. Neither of us are the type to lay on the beach drinking Mai Tais all day every day, so the varied landscape of the Panamanian isthmus was a draw. We regularly explore mountain streams and secluded beaches and rutted mountains roads in our Toyota Hilux 4WD pickup and have wonderful adventures. The hiking, scenery and nature are all awesome.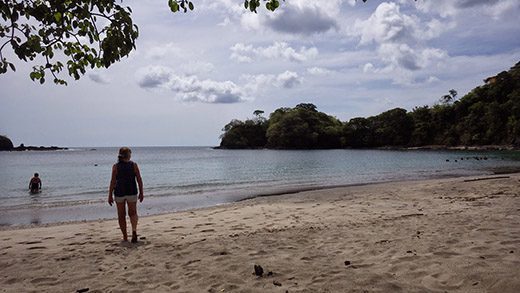 Lastly, the ease of getting there and around was a great draw. We are three hours by plane from our family and friends in Texas, and the cost of flying is more than reasonable. We have been able to find fares to Austin for as little as US$400 round trip. Panama is the busiest air hub in Latin America, with nonstop flights pretty everywhere in the hemisphere.
Getting around on the ground is just as easy. The dreaded diablo rojos—former school buses that used to ply the highways belching black smoke and careening around the mountain curves—have been mostly replaced by a fleet of comfortable, modern, air-conditioned buses. When we don't drove to Panama City, we regularly take the buses. And, at US$7 each way, it's a bargain to boot.
The long and winding road that leads to the doorstep of our new home has not been quite as smooth. But I will save that story for another day. Until then, as I used to tell my students, stay curious.
Peg Fairbairn
Panama Insider