Panama's carnival—the next major holiday after New Year's—is right around the corner, and people from all walks of life have been looking forward to the wild celebrations since they concluded last year.
From Panama City to Bocas del Toro, Los Santos to Colón, the people of Panama are joined by travelers the world over to dance in the streets en masse while getting sprayed with water and somehow managing to hold on to their drinks.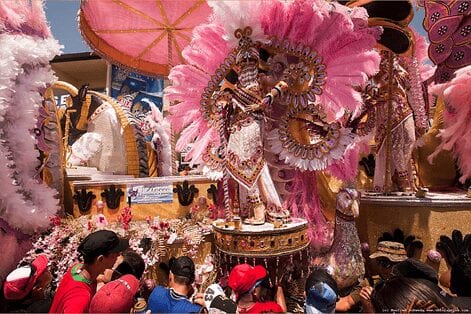 Whether you are a first-time carnaval-goer or a seasoned vet, you may want to take heed of these tips as the party season ensues.
#1: Understand The Origins
To fully appreciate the smorgasbord of sights, sounds, and sensations that will assault your senses during the carnival season, it's important to understand where it came from and why it's celebrated in Panama and beyond today.
From Rio de Janeiro to New Orleans to Venice, many places around the world recognize early February as a time for celebration and are famous for their respective carnivals. The origins of carnival are in pagan belief but over time, they became syncretized with Catholicism and incorporated into religious tradition. As the scope of Catholic belief grew over time, so too did the range of places in which carnival is now celebrated.
How did Panama's traditions emerge?
Catholicism arrived in the Isthmus with the Spanish in the early 16th century. The first known carnival celebrations took place in its capital during colonial times. Traditions spread and over time incorporated elements of local folklore.
For example, the culecos (the spraying of water on the crowd)are not only a respite from the heat and an antidote to the rum, but a symbolic gesture throughout the carnaval period of washing away last year's sins and excesses and purification in readiness for Lent and the year ahead.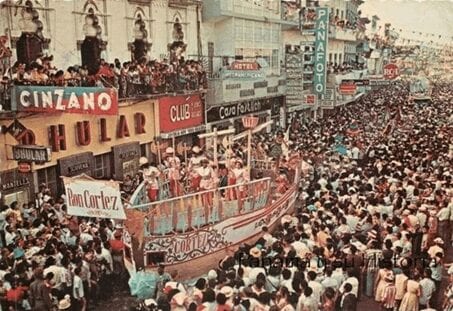 The festivities were formalized in 1910 by former President Arango, and since then, they have become a defining feature of Panama's culture.
#2: Know What To Expect
You may have experienced a carnival in another part of the world, but not all celebrations are the same, and Panama's traditions are unique.
Here in Panama, carnaval is about the party. The entire country shuts down for a week of nonstop revelry. No business is done, no appointments made. Everything is put on hold until "after carnaval."
Each town's Calle Arriba and Calle Abajo battle for carnaval supremacy. Uptown and downtown coexist peacefully all through the rest of the year, but come February, they become arch rivals.
The two sections of town appoint queens well in advance (usually years ahead of time), and for the event, the queens sit atop their parade floats dressed in their best feather-laden costumes and lacy, handmade polleras.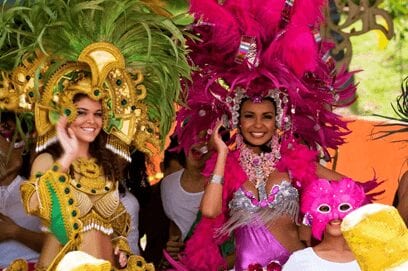 Uptown and downtown take turns traversing the streets of town with three parade vehicles. The first is for the princesses—young ladies with dreams of becoming future queens, with equally elaborate getups. The queen follows on the second parade float, and a float with a murga, or brass band, trails third.
#3: Decide What Type Of Experience You Want
The type of experience you are hoping for will determine where you spend your carnaval weekend. While carnaval is a country-wide holiday, not everywhere in the country celebrates in the same way…
Those looking for the archetypal, most extreme carnaval experience will head to Las Tablas. This is the biggest, best-known, and most traditional venue in the country.
Fifty-one weeks a year, Las Tablas is a sleepy little town of about 10,000 souls. The week of carnaval, it erupts in a four-day riot of DJs and water cannons, dancing and partying.
Its population swells to 200,000 or more, and the small town simply can't accommodate. Every hotel and makeshift lodging reaches full capacity, and people sleeping on sidewalks and in parks is a common sight.
Penonomé used to be considered the posh carnaval destination, where the country's wealthy and elite would go to celebrate, but today it receives a mix of social strata.
Penonomé is the nearest hot spot to Panama City and features a day of water-bound entertainment: The parade takes place on the river, as the queen floats down and is cheered along by the onlookers from the banks.
If you want a more tranquil, yet traditional carnaval experience, then head over to the small town of Pedasí. You'll see plenty of parades without the over-packed crowds of Penonomé and Las Tablas. You'll also be close to several beautiful beaches that offer a break from the festivities.
The carnaval festivities on Bocas' main island consist of men dressed in devil costumes (red suits with long tails) and huge, scary masks.
Crowds of people gather in the streets and whip at the devil's heels, eventually, theatrically chasing him out of town.
There are religious undertones to all this, but make no mistake—the focus is the party… which continues until well after the devils have been chased away.
#4: Beat The Traffic
Panama's capital city is noticeably missing for the list of carnaval destinations… It becomes a ghost town as everyone heads to the interior where the real parties can be found. As such, a kind of mass exodus occurs, which creates long and insufferable traffic jams.
If you want to maximize your enjoyment during carnaval, avoid traffic by leaving the city on Friday afternoon. If not, leave as early as possible Saturday morning while the majority of people are still at work.
#5: Book In Advance
Book accommodations months ahead of time. As soon as this year's celebrations end, Panamanians start planning next year's bash. Rooms fill up quickly and if you don't rent a place well enough in advance, you'll be stuck far away from the festivities. If you want to be able to walk to and from the parades every day, make sure to book early.
#6: Learn The Lingo
It's helpful to arm yourself with a few vocabulary words (many of which are unique to Panama) before the raucous merrymaking begins, both to take full advantage of what's on offer and to assist you in partying safely.
Culecos are street dances involving cistern trucks that spray the crowds with water while loud music blares from nearby speakers. Similar are mojaderas but these refer specifically to getting hosed down with water.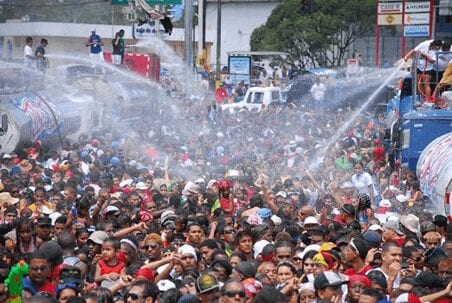 Murgas are the drum-and-brass bands that play infectious, fast-paced rhythms as the carnival parade floats go by.
Tamborito is a type of Panamanian folkloric music performed in celebratory street processions. It's heavy on percussion, using a series of traditional drums with participants stomping their feet, clapping their hands, and chanting harmonic poems in a call-and-response style, known as coplas.
The cantalante is the lead singer of the tamborito. Typically a female singer, the cantalante usually carries a bottle of Seco (shared with the group) and takes shots to numb their vocal cords and help them sing.
Tunas are a type of tamborito that involves a flag bearer leading the group in a procession.
#7: Stay Safe
The large crowds of locals and tourists who come to partake in the party and, in some cases, have had too much to drink, are a pickpocket's goldmine.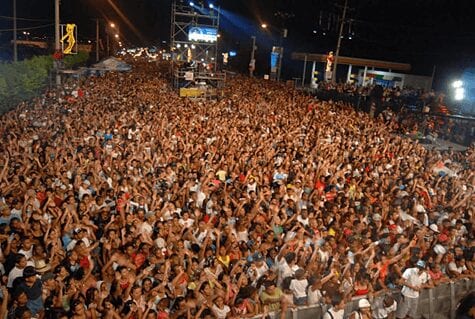 It's best to keep your pockets empty aside from the absolute essentials—a small amount of cash, your ID, and maybe a cell phone.
In anticipation of getting wet, keep valuables in a waterproof pouch under your shirt if possible.
#8: Pace Yourself
Carnaval in Panama is like running a marathon of sprints. Two parties a day for four days straight with minimal sleep and never a green vegetable in sight. This festival requires grit and fortitude. Not everyone makes it to the end. Many come and go, but only a proud few remain standing—or wobbling—on the fourth day.
North American and European visitors may not be accustomed to the heat of Panama's summer, and while culecos provide temporary relief, the combination of sun, physical activity, and heavy drinking can lead to heat stroke or alcohol poisoning. Avoid an unnecessary trip to the hospital by staying hydrated, wearing sunscreen, and taking regular breaks.
#9: Dress For The Occasion
Standard carnaval attire for men is swimming trunks, tank tops, loud sunglasses, and large, neon-colored, plastic thermoses filled with liquor. (Festive shades and thermoses are available for purchase at any carnaval street stall for about US$5 each.) Girls wear the equivalent or sometimes a bit less.
Carnaval outfit are carefully planned but likely never worn again. Don't wear your finest garb as it might get dirty and will definitely get wet at some point in the celebration.
#10: Have Fun!
During the days of carnaval, thousands of people from every corner of the country dance to earsplitting music, while beautiful parade floats and elaborately dressed carnaval queens saunter down every major avenue.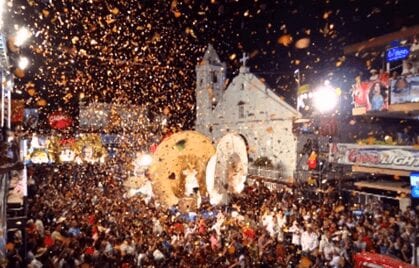 It's a spectacle to behold and a unique cultural event to partake in. As you get swept into the celebrations, you may also be dragged outside your comfort zone. As with anything new, try to keep an open mind and make the most of your carnaval experience.
Most importantly, have fun!
The Editors of Live and Invest Overseas