The swath of green hills making up the high trails of the Parque Metropolitano (Metropolitan Park) completes the panorama my family and I enjoy viewing from our apartment in Panama City. This verdant chunk of scenery—about a mile in the distance—towers over the single-family homes that border the main road to the park's entrance, providing a refreshing contrast to the high-rises that dominate the rest of our view. The buildings are just as much a part of what makes Panama, well, Panama, but, as I always say, beyond the concrete jungle is the actual jungle…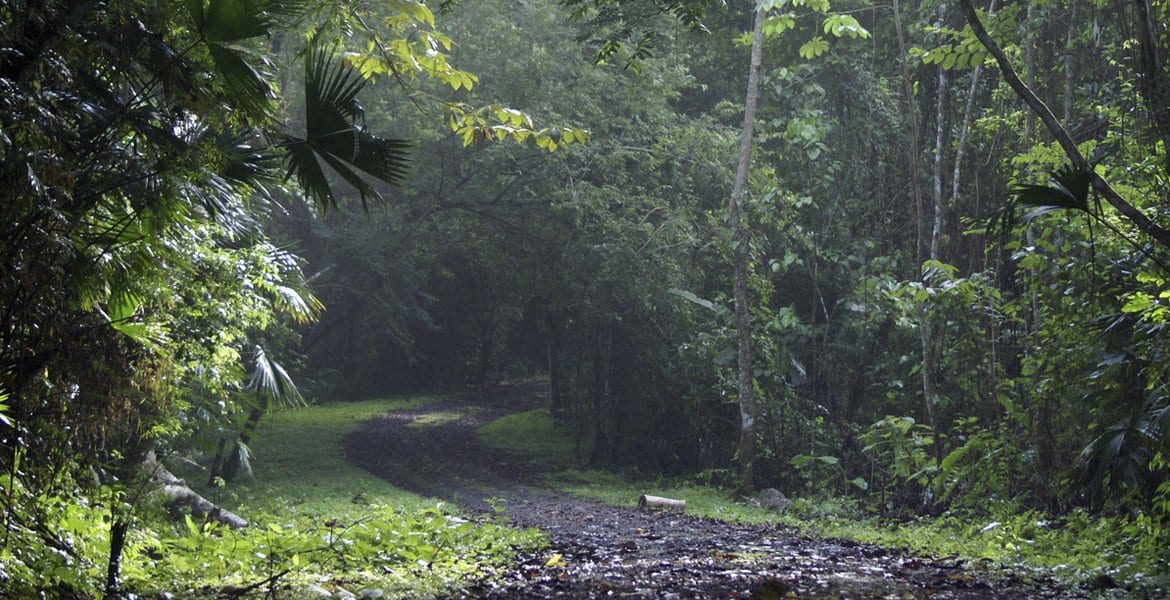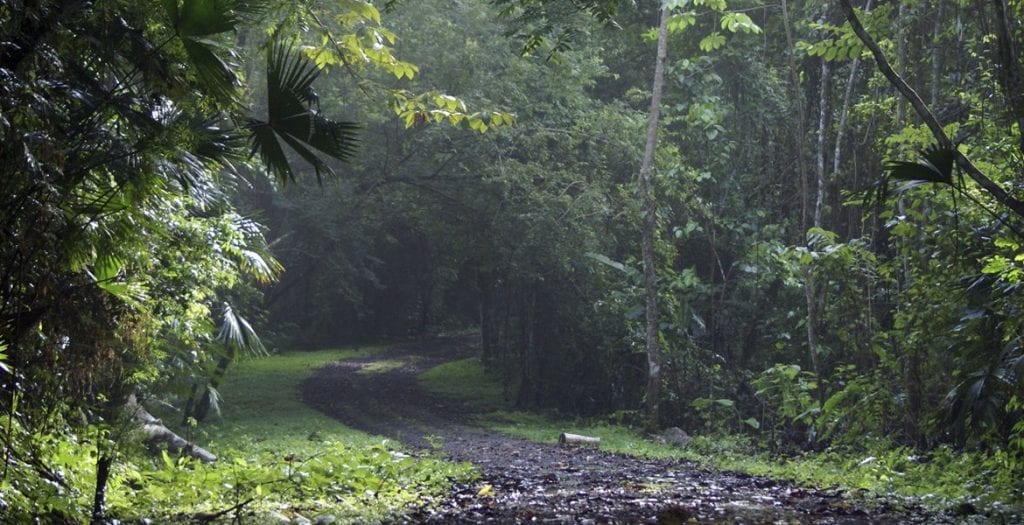 Those green hills are a constant reminder of the natural wonders that are within easy reach living in Panama, a country of 4 million people, with 3 million or so living in and around Panama City. Loads of undeveloped stretches of raw nature still exist to meet the eyes. Take a cross-country drive along the Pan-American Highway and you'll see what I mean. Speaking of driving, getting to the park from our place takes just 5 minutes, even with traffic, making a visit the hands down easiest thing for us to do next to staying home.
Part museum, part playground (and a whole lot of senderos or trails), Parque Metropolitano is known as "the Lungs of Panama City." It's a breath of fresh air for one's lungs, too.
Set aside and preserved as part of a soil management plan for the Panama Canal area in the early 1970s, it was over a decade later, in 1985, that the land was finally recognized by the Panamanian government as an official park, the only protected zone within a city's border in all of Central America. Kudos to Panama for that distinction.
Come One, Come All
The park is whatever you make of it. You can see and do as little or as much of what the park has to offer. Getting here from most parts of the city is simple: Just take the Corredor Norte express toll road to the district of Ancón. You can leave your car in the secure parking lot right in front of the information center free of charge.
There is a modest visitor's fee that varies depending if you're a resident or a tourist. In my family's case, we pay only US$3 for two adults and two children (US$1 per adult and 50 cents per child), the rate for residents. Visitors from abroad might pay US$4 per adult and US$2 per child. Either way, as the steady visits by locals and tourists show, it's worth it just the same.
After purchasing your ticket, take a few moments to look around the information center and displays. You can get a real sense of the flora and fauna that flourish in the park and appreciate Parque Metropolitano's overall place in the landscape and modern history of Panama City. Guides are available to take you on a tour of the facility and trails, and they speak both Spanish and English. Souvenirs like clothing and hats are also available to preserve a memory of the day.
I recommend stocking up on some snacks and drinks sold on-site if you didn't bring any. You're still in the city, but you might as well consider yourself getting ready to embark on a trip through the rain forest at this point. At any given moment your sunny hike can change into a rainy trek. As you may know, Panama's weather is intense, so if you are unaccustomed to getting around on foot in the tropics, plan to break a sweat, get thirsty, and work up an appetite. It's all part of the adventure, and the fun.
But don't think you have to be Indiana Jones or a seasoned hiker to find enjoyment here. Remember, the park's a breath of fresh air. Less than a stone's throw from the information center is a playground and shaded picnic area. Rain or shine, that's the place to refresh and recharge… and you don't even have to hike anywhere to enjoy it. If that was all this place had to offer, it'd be the tropical version of taking the kids or grandkids to the park in countries like the U.K., the United States, or Canada.
The trails are at the core of this location, however, and most can be walked in an hour. In our opinion, no matter which path we choose, the family is always pleased.
Little has changed or been disturbed on the grounds. Even the nursery that houses and sells various saplings, plants, and bonsai along the easy, low-ground trail known as El Roble seems frozen in time. Over the past decade or so that we have been making little trips to the Parque Metropolitano, I have seen sloths, monkeys, turtles, frogs, toucans, giant ants, Jesus lizards, crabs—you name it—all just on sendero El Roble. You can complete the loop of this trail and be back to the picnic grounds for a bite to eat in 30 minutes.
Scientists have recorded just over 570 different species of plants and animals within the park's boundaries, but, besides the amazing variety of creatures and interesting trees you'll see, the steeper trails provide a great way to get in some exercise. They also offer an added incentive: great views of the urban scenery. In fact, the Camino del Mono Tití and La Cienaguita trails intersect to form one huge loop with two lookout points near the loftiest parts of the park.
Whatever trail you set off on, be sure to look at the informational displays set up along the way. They provide a wealth of information about the work that has gone into the park, the plants and animals common to that specific location, and even some early photos. Some of the photos are from decades earlier, allowing you to compare the view from, say 20 or more years ago with that of today.
I get a kick out of standing on these mountains and seeing my apartment in the same manner as when I am standing in my apartment and seeing these mountains; it puts the journey in perspective. From the mirador (lookout) you can enjoy an almost 360-degree panorama of Panama City and its surrounding waters.
Yes, it's almost 360 degrees because part of the beautiful view is obscured by the growth of trees and plants that have sprung up over the years. But, considering the purpose of the Parque Metropolitano, loss of the view to overgrowth is a success in the grand scheme of things…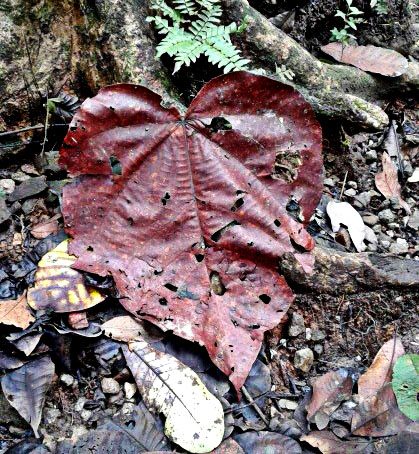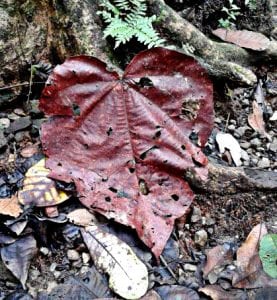 Make Your Way To The Parque
Naming reasons to visit Panama City's Parque Metropolitano is easy enough to do. A major city already has many things on offer, but it's not in every place you can find and enjoy a nature reserve within that city—especially not in Central America.
Here, you can enjoy Panama's wild side without fear of getting eaten alive. Plus, the grounds and trails are maintained and relatively free from litter. It seems the workers and visitors are respectful of what the park represents as far as environmental education and preservation in an urban setting are concerned.
Coming from California, with its fairly tight environmental laws, seeing this in Panama City is an extremely welcome sight.
The environment is safe and quiet, also. You may see an occasional uniformed officer on patrol, but his presence does not feel overbearing; it's more likely he's just relaxing while catching up on some text messages.
When you consider the low entrance fee, spending the day there—alone or with friends and family—is an attractive option. We always make it part of the trip for anyone who comes and stays with us in Panama.
So if getting out and exploring Panama's natural side sounds enticing, but you don't want to stray too far away, look into Parque Metropolitano… It's not too far off the beaten path.
Matthew Pond
Panama Insider