Around the Live and Invest Overseas offices we try to keep a pretty close ear to the ground. Consequently, we have noticed—even from a couple thousand miles away in Panama City—that this election year in the United States is, shall we say, a little on the strange side.
Currently contending for the office of the Presidency of the United States are an elderly socialist from Vermont, a New Yorker who looks like a human Cheeto, a grandmother from Arkansas (or is it New York?), and a Latino who wants to kick all the Latino immigrants out of the country. Oh, and someone from Ohio. Then there are all those who have already fallen by the wayside. It's enough to make our heads spin. America is truly the land of diversity.
Something that particularly piqued our interest about the campaign in the last week or two was a news story about the number of people searching on the phrase "How can I move to Canada" following one of the recent debates. According to Google trends, searches on that phrase were the highest ever recorded by the search engine following the debate.
Clearly, such a trend presents an opportunity for us here at Live and Invest Overseas. Now we have nothing against Canada, and are certain that it's a fantastic place to live. But—and let's be honest here—it's cold up there for a good chunk of the year. Really cold. Why else would they call it the Great White North?
So if cold isn't your thing, we say anyone contemplating changing their latitude after the election should consider moving south instead of north—specifically to Panama. It's warm and sunny year-round. U.S. dollars are the official currency. There are thousands of miles of beaches. Unless they rewrite the laws, whoever wins the White House won't be able to tax the first hundred grand of your earned income if you are an official resident of Panama. It's not the cheapest place to live south of the border, but it is certainly one of the easiest places to set up shop.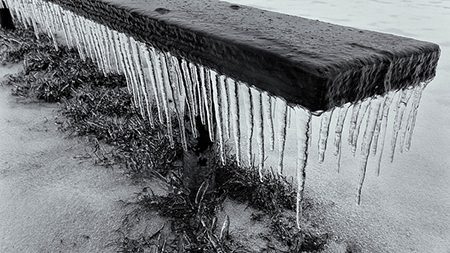 We'll save you the Google searches for how to move to Panama and explain why Panama offers one of the most hassle-free residency programs on the planet.
Those of you still in the workforce will want to look at the so-called "Friendly Nations" visa. If you hold a passport from one of 47 specific nations (the U.S., Canada and most of western Europe are on the list), there is a one-step application that almost immediately grants you permanent residency.
How do you qualify? First, you show that you have at least US$5,000 on deposit in a local bank account. Second, you do one of these three things:
You show an offer of employment…
You start a corporation (with the intent of running a business)…
Or you invest in a piece of real estate (in your own name)…
As a foreigner, you may have trouble organizing a job offer (although a primary goal of the new residency option is to make it easier for foreigners to get work permits). Not everyone is interested in starting and operating a business, so a more user-friendly way to qualify for this new program is by investing in a piece of Panamanian real estate. No minimum investment amount is required, but immigration officials are generally said to be looking for a property purchase of at least US$10,000.
There's not a lot of properties in Panama for anything close to that range. But as folks who have been on our newAccess Panama Property Tours can attest, there are plenty of gorgeous beachfront condos available for under US$300,000. If you want to spend somewhere between those two extremes and still qualify for this visa or a couple others geared toward agricultural investors, there are also investments in mango and teak plantation projects that qualify and will generate substantial returns (roughly 17% per annum in the case of the mangos) to boot.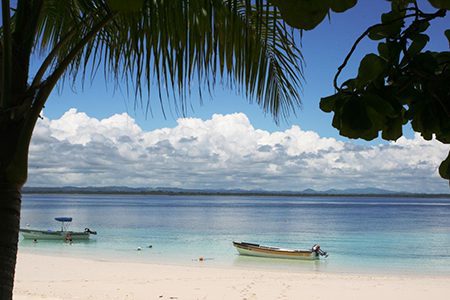 Another option for potential newcomers to Panama is the so-called pensionado (pensioner) program. This visa allows foreigners 18 years of age and older to acquire a residency visa if they can prove that they have US$1,000 a month in guaranteed income from a pension—less, US$750 a month, if they purchase real estate valued at US$100,000 or more. Married couples are allowed to pool their resources to reach the threshold if necessary.
The main perk of the pensionado program is the in-country discounts offered. Pensionados are entitled to between 15% and 50% off everything from movies and theater, to restaurants, healthcare, transport (even flights), utilities and closing costs associated with real estate deals. And you'll still get the pensionado discounts even without thepensionadovisa once you reach the required age (55 for women and 60 for men). Pensionado-holders are also allowed to import up to US$10,000 worth of household goods and even skip import duties on an automobile every couple of years.
There are some caveats to all those promised perks, which I learned about rather quickly when I applied for one. Not everyone is keen to offer the pensionado discount, especially small, local restaurants and businesses. You really have to be pushy about it and learn to ask for your descuento de pensionado if you are entitled. The half-off hotel discount applies only to weekdays. It drops to 30% on weekends, so Saturday nights at the beach aren't as inexpensive as we would have hoped. And the airfare deals are a bit of a red herring—the 25% discount applies only to full fare, and often the advance purchase fares are less expensive in the end.
There are a couple other options, geared mainly toward wealthier immigrants. There's one called, literally, a Person of Means visa which requires applicants to deposit at least US$300,000 in a local bank or purchase real estate of equal or greater value. There's a Forestry investor visa which requires you to invest at least $80,000 in a reforestation project, an Investor Visa that requires entrepreneurs to invest $160,000 into a local business and hire at least five Panamanian employees, and yet another visa intended to encourage investment in one of Panama's several duty free zones like the one in Colon.
So, as you can see, there are plenty of options for the politically disenchanted to pick up stakes from the States and set them back down again someplace special like Panama. Instead of setting your sights north come November, look south. You won't regret it. I certainly haven't.
Peg Fairbairn