Finally, the wider world is waking up to Panama's potential.
Here at Live and Invest Overseas, we have been stressing for years that Panama offers some of the most promising real estate opportunities on the planet. Because of its strategic location, use of the dollar, stable government and strong economy, it offers a relatively safe harbor for folks looking to diversify their investment portfolio with international investments. We are so confident, in fact, that this year we launched this newsletter and a whole new division called Access Panama to showcase some of the country's marquee property developments and other investments. One of those developments (which we have written about before) is Panama Pacifico, a massive mixed-use project just 15 minutes from the center of Panama City on the west bank of the Panama Canal.
So we were pleased this week to see our confidence corroborated by none other than Forbes magazine, the Bible of American capitalism. In its annual Billionaires Issue, on newsstands this week, Forbes profiles Colombian billionaire Jaime Gilinski, one of the men behind the Panama Pacifico project. Forbes calls it "the most audacious real estate project on the planet."
This paragraph pretty much sums things up:
"The entire property is now worth an estimated $3.6 billion, with land selling at more than 25 times its original price. Gilinski has personally made $1.4 billion from the project. And even though he has already constructed close to 1,000 buildings, 85% of Panama Pacifico remains undeveloped land. That means there is a lot of work to do—and billions upon billions more to make."
The article has some fascinating background about the project and Gilinski himself, much of which we already knew and some of which is worth repeating.
Gilinsk—who Forbes estimates is worth US$3.9 billion—is a banker by trade, and Panama Pacifico is his first major real estate project. In partnership with Ian Livingstone of London, he secured government permission in 2007 to develop the 4,450-acre plot that in pre-Canal turnover days was the site of the United States' Howard Air Force Base. It's a space more than five times the size of Central Park.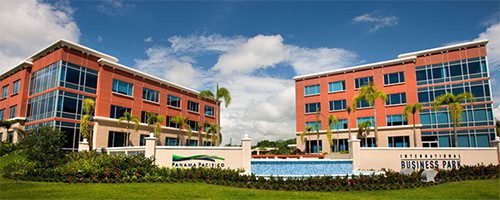 The two partners' plans for Panama Pacifico are indeed audacious. They have demolished most of the bunkers, barracks, and munitions depots and an entirely new city is rising in their place. There is an airport with daily commercial flights to Colombia. There are dozens of warehouses and commercial buildings housing the likes of 3M, Caterpillar, Dell, and others. There are parks, schools, sports facilities, and retail outlets. And there are hundreds and hundreds of residential properties. Coming soon: a golf course, a hospital, a shopping mall, and a stop on the new Metro line.
In exchange for a share of profits, the government has offered Panama Pacifico concessions that make it particularly desirable for corporate tenants. Companies pay virtually no taxes, are exempt from many local labor laws, get expedited visas for their employees and even have their own government agency, Agencia Panama Pacifico, to help them cut through red tape. It's a "corporate dreamland," says Forbes.
Just two short years after launching, Panama Pacifico was showing enough promise to attract what some said was US$1 billion from a sovereign wealth fund in Qatar for a 50% stake in the project. Gilinski tells Forbes that over the next five years, the project expects to generate US$3 billion in revenues from commercial rents and residential sales.
Why? We will let Forbes explain:
"Part of what is driving the project's success is a surging real estate market in the rest of Panama City. For evidence of the boom just look across the Panama Canal. The land-strapped capital has more skyscrapers than any other city in the Western Hemisphere, except New York and Chicago. Of the 25 tallest buildings in Latin America, 16 are in Panama City, and all of them have been built in the last six years. Real estate developers are now so desperate for land that they are erecting skyscrapers on former swamplands and creating artificial islands in the sea."
"We are," Gilinski tells the magazine, "printing money here."
The good news for individual investors is that not all of that money is going straight into the pockets of Panama Pacifico's developers or government coffers. Residential properties are sprouting like mushrooms. Corporate giants like SAB Miller, which is investing US$400 million in a brewery on the site, are lining up to rent space. Workers who want to avoid the traffic nightmare that can be Panama City are lining up to buy those residences, and prices are rising accordingly.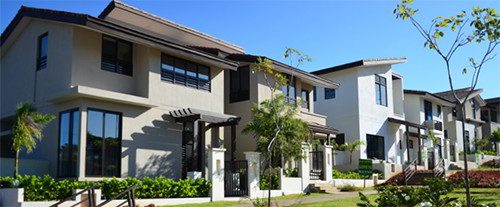 Prices for residential properties at Panama Pacifico are not out of line with the rest of the capital, but that will likely change as the project develops. Single-family units in the Woodlands development there range from US$300,000 to US$400,000, and apartments from $US200,000 to US$300,000. Units in the River Valley project are slightly steeper at US$400,000 to US$600,000 for homes and US$250,000 to US$350,000 for apartments.
When you see the project for yourself, you will understand all the hoopla about Panama Pacifico. Audacious doesn't even begin to cover it. This truly is one of the most exciting real estate development projects in the world right now. If you don't believe us, come see for yourself. Sign up now for one of our upcoming Access Panama Property Tours and get in on the ground floor.
Peg Fairbairn