Since being handed control of the canal from the United States, Panama has blazed a trail of economic advancement and prosperity, a course it's still on today. The results are plain to see: a recently expanded canal, skyscrapers left and right (and new ones being built), and additional lines for the city metro system getting established… Panama is synonymous with growth.
But to uncover which direction Panama City will be growing next, go east, young man, where all along the Corredor Sur toll road between downtown and the Tocumen International Airport, the last remaining open spaces for development within the city proper are slowly being transformed into a vast logistics center, replete with American-style residential projects, world-class recreation facilities, and expat amenities to support the workers who are driving this sector forward.
For the past decade or so, development in Panama City has been focused west of town, across the Bridge of the Americas following the Pacific coast through La Chorrera and Arraiján, and farther on towards the City Beaches—all forming part of Panamá Oeste (West Panama).
Accelerating this evolution is a Japanese-led public works project tasked with building a fourth bridge over the canal that will trace the route of a new extension of the metro, known as Line 3.Train service established, millions of residents living west of Panama City will obtain relief from one of the country's most challenging traffic bottlenecks at the Bridge of the Americas. This bodes well for commuters residing in Panamá Oeste, and, though the project is years away from fruition, urban development west of Panama City has been and continues to increase.
All of this began with the master-planned community of Costa del Este, which looks across the curve of the Bay of Panama to the downtown city lights just 10 minutes away. Despite this proximity, Costa del Este is very much a world apart…a "First World" apart.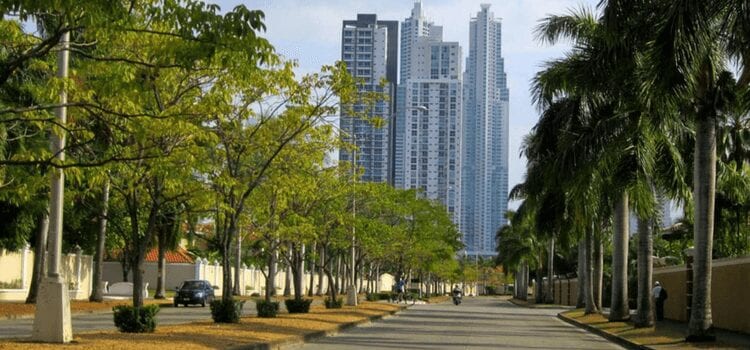 Costa del Este is Panama's most valuable, modern, and exclusive area. It features a wide variety of real estate options, including condo skyscrapers, single-family homes, and gated communities. In true American fashion, this suburban neighborhood has wide, smooth, clean roads, and without the canopy of electrical wires that hangs over many other roads in Panama City.
Heading still further east, you'll encounter Panama's Premier Business Park, a prominent structure comprising a five-building suburban complex. The center offers 58,000 square meters (624,000 square feet) of office and amenity space with glass and aluminum-clad, Class A architectural standards. Two buildings stand at four stories, and two stand at seven stories high. Restaurant facilities are located in the single-level amenity building, along with a gym.
Santa María is another recent addition to this eastern pathway—this one residential. Situated directly beside Costa del Este is the Jack Nicklaus-designed, resort-style Santa María golf course is impossible to miss if you come into the city from Tocumen airport.
The entire Santa María development is the primo luxury. The ground-breaking for the US$80 million Country Club took place in March 2016 and will feature restaurants, bars, event spaces, outdoor and indoor swimming pools, tennis courts, racquetball courts, basketball courts, and a fitness center. A boutique hotel is being built on the second floor. Family memberships are now available and, unlike with the golf club, you don't have to own a house in Santa María to become a member.
Down the road a bit further, Costa Sur is a 44-hectare (109-acre) urban development consisting of eight independent gated residential housing estates, with a shopping center, just 15 minutes (without traffic) from both downtown Panama City and Tocumen Airport. Costa Sur is partially built on a landfill and it's one of the largest single-family housing developments on Corredor Sur.
These 705 family-homes offer contemporary and colonial-design houses, with exceptional environment for family living and unique high-value amenities such as swimming pool, hot tubs, tennis courts, gardens, hiking trails, party room, and 24-hour security for all the residents. Already there is one private school in Costa Sur, the 7.2-hectare (18-acre) Colegio de Panamá, offering bilingual primary and secondary education.
Less than five minutes away from Costa Sur is Versalles, the first master-planned community in the district of Juan Díaz, comprising a gated, American-style, tract housing development and a complement of mid-rise apartment buildings.
In the time since the first houses in Versalles came on the market, an El Rey supermarket opened, as well as a few restaurants, and little other businesses. This was in 2012. ­­
Little under five years later, the neighborhood today boasts American-style amenities similar to Costa del Este's, with a growing number of casual dining options, more banks, and several clinics treating minor ailments and offering dentistry.
Like its cousin Costa Sur, Versalles' success hinged on its proximity to the Corredor Sur freeway, with easy access to both Panama City and the Tocumen Airport, each a short, 15-minute ride away in opposite directions.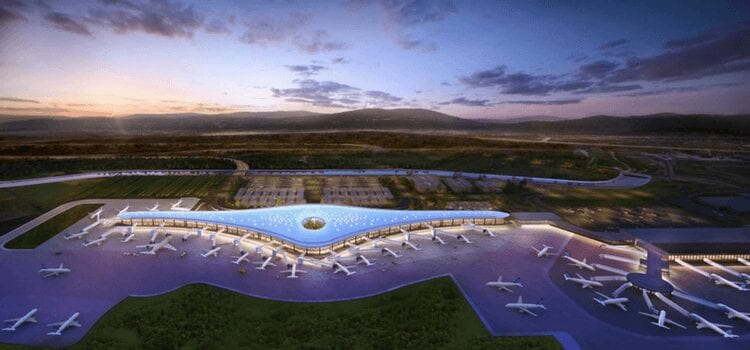 Continuing on from Costa Sur, you'll come across several new business parks: Metro Park, Parque Sur Industrial Park, Pana Park Free Zone, Parque Industrial de las Américas, and Global Business Terminal. And Tocumen itself is still undergoing a massive expansion, planned to open in 2022.
Panama still has a ways to go, but it's well on the way to achieving its goal of becoming the logistics and transportation hub par excellence for the region.
The elements are falling in to place, all of which can be seen from one end of the Corredor Sur to the other, be it new places to live, work, or play. With the completion of the Metro's Line 2 set for 2019, in time to receive the influx of visitors expected for the Catholic Church's World Youth Day celebrations, the east side of the city will continue to expand, along with areas outside the scope of this paper.
With all the international attention this small country has been justifiably receiving in terms of investment, infrastructure, and finance for the past several decades, Panama will soon be riding into the sunset of its own bright future.
Charles Conn
Panama Insider