I'm a recent arrival in this country. I moved to Panama in October of last year.
As a new arrival in Panama City, I had a lot to figure out… and I have to admit that, often, I felt overwhelmed…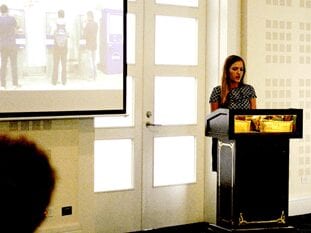 Want to get settled in Panama and make your transition to life here smoother than mine was? Let me arm you with everything you need to know.
In your previous life, you may have taken a certain level of logic and efficiency for granted in your everyday interactions. Now you're in Panama. Things work differently here…
Some days you will want to bang your head against the wall, but all of Panama's idiosyncrasies are also part of her charm. With the help of insights and experience I'm about to share, my hope is that you'll be more and better prepared for life in this unique and exciting place.
Here are some tips for getting through day-to-day living in Panama:
Getting Around
Up until this point in your life, you may not have considered sidewalks a luxury. Now that you're in Panama, you'll need to adjust that thinking.
If you're trying to navigate Panama City on foot and are lucky enough to find an actual sidewalk, chances are it will be rocky, overgrown with tree roots, littered with garbage, or pitted with potholes that drop down into no-man's-land.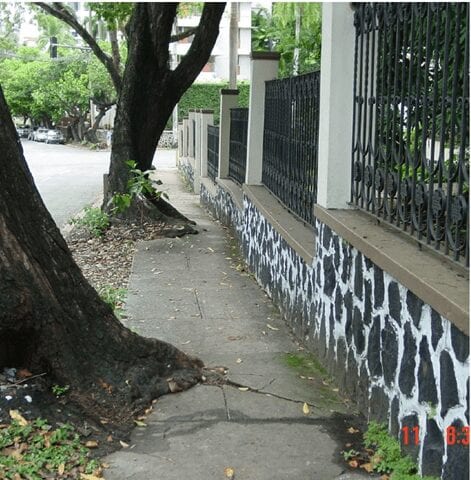 When walking around Panama City, you need to take care with every step. Do not look up at the pretty high-rise buildings all around you. Keep your eyes focused down on the ground watching for impediments… lest you end up at the bottom of one of those giant potholes.
It used to be that, if you didn't own your own car, the only option for getting around Panama City was a taxi.
Taxis in Panama are cheap compared with North American prices. The average fare is around US$3. If you're going to use a taxi, be sure you have cash and small notes. Cabbies conveniently never have change for your US$5 or US$10 bill.
That said, I'd recommend against using taxis in Panama City. Rumors of disagreeable taxi drivers are not few and far between… and sharing the car with strangers (your cabbie will want to pick up as many fares as possible) is not to everyone's liking.
A better option today is to use a taxi app, such as Tu Chofer, Easy Taxi, or Yellow Car. Drivers working with these services are required to register, which adds a level of accountability.
Better still, though, is Uber. As a young single woman in Panama City, this is the service I feel most comfortable using.
In addition, today you have another option for getting around Panama City—ever improving public transportation.
Your first option for public transportation is the Metrobus. These have been operating on the streets of Panama City since 2012 and are familiar and safe. You'll need a Metrocard to ride these buses. Swipe your card when you get onboard and hit the red button when you want to exit. Metrocards are sold at all metro stops, grocery stores, and the Albrook bus terminal. A bus ride is 25 cents to US$1.25, depending how far you're traveling.
Your second public transportation option is the metro. Panama is the first country in Central America to build a metro; the first line, which opened in 2014, runs from San Isidro Station in the northeast of the city to Albrook Station (home of the famous mall and the city's biggest bus terminal) toward the southwest.
The city broke ground on Line 2 (which will go to Tocumen International Airport) last year; this line is expected to open in 2019. Plans are in the works for Line 3, which will go over the Canal and connect to neighborhoods west of the city.
The cost of riding the metro is 35 cents… 24 cents for retirees!
Your most authentic option for public transport is the Diablo Rojo. These are retired school buses from the United States that have been pimped out with colors, neon lights, decorations of all kinds, and serious sound systems… all of which are meant to serve as incentive for you to get on board.
Panama City's Diablos Rojos are such curiosities that the Urban Contemporary Art Museum in Amsterdam has begun buying them for their collection.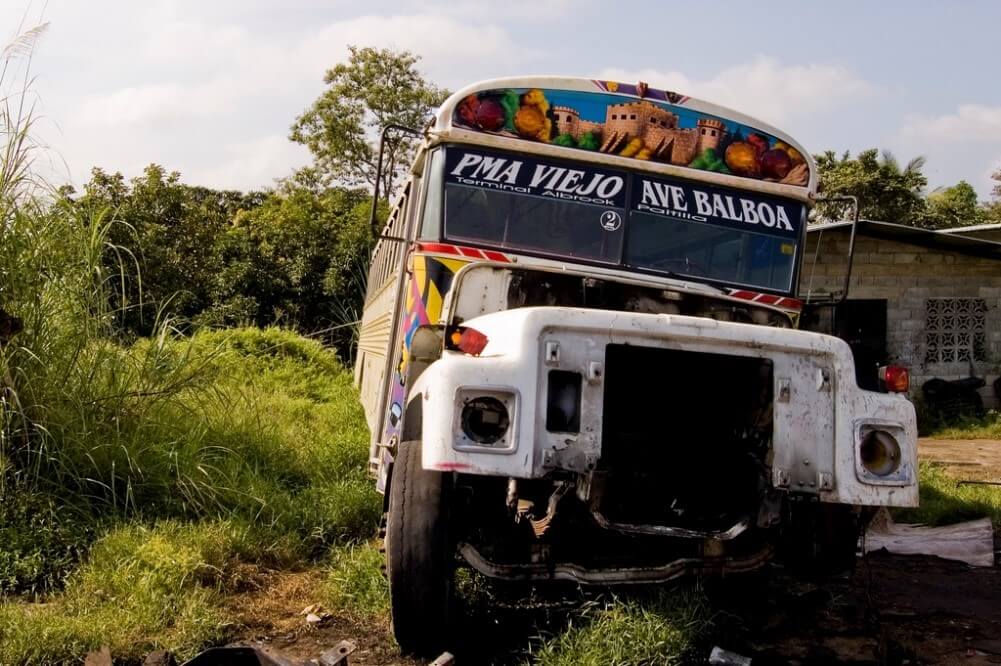 Interesting and colorful, yes… practical, no. These Red Devils roar, grind, and smoke their way down Panama's streets. They are overcrowded, not air-conditioned, crazy noisy, and unsafe. Plus it's usually really hard to figure out the route. Diablos Rojos are privately owned and driven, and drivers kind of go where they want to go when they want to go there.
If and when you decide to invest in a car, the best places to look for a deal on a used vehicle are the local classifieds such as encuentra24 and Craigslist. Take your time and watch for fire sales offered by foreigners leaving the country who need their cars sold quickly.
There's no Kelley Blue Book or equivalent in Panama, so you'll have to judge for yourself what a secondhand vehicle is worth. That said, you should always negotiate. This is expected.
Setting Up Utilities 
To set up your utilities, first, you'll need a permanent address here, meaning you can't start the process until you've rented or bought a place to live.
When you've done that, take your passport and address to the utility company. You'll be asked to fill out a form that asks rather odd questions—such as how often do you iron your clothes… and do you own a hairdryer—in an effort to gauge how much electricity you will use each month and, therefore, how much you'll need to pay as a deposit.
You'll be given an appointment for installation within 10 days. Clear your schedule the day of the appointment, because you won't know what time the guys will be coming… and, even if you did, they wouldn't show up at that time anyway.
Paying bills can be far more complicated than you might ever imagine. The question is: How do you receive paper bills in a country that doesn't use addresses or have a to-your-door mail-delivery system?
The answer is: Often you don't.
The utility company might slip your bill into your front gate or leave it in a shrub outside your house. It might then fall on the ground or be carried off by a bird as fodder for his nest…
Regardless, it's your responsibility to find your bill and to pay it. The one thing the utility companies here are really efficient at is shutting off your service if you're late paying your bill.
I say forget about the paper bill. Opt for an e-bill, which is now possible!
Sophia Titley
This article was originally published in February 2018 and has been recently updated