It's well established now that what we consume affects our health and daily functioning.
My balcony in Panama City is overflowing with tomato, cilantro, and green pepper that I grow… This makes me think how easy it would be for city dwellers here to do the same. With such a simple solution to health problems and the garbage epidemic, not to mention the reduction in grocery expenses, why aren't more people doing it?
The answer is almost a giveaway—the lack of time. However, urban farming is more accessible than you might think, especially here in Panama where the climate is ideal and most people have access to some land… or at least a balcony, like me.
Urban farming and sustainable living are gaining popularity, reducing waste while promoting health. Previously, healthy lifestyle choices were only available to the wealthy. Urban farming makes green living accessible to the general public.
Research proves that growing your own plants and caring for them relaxes the mind and body and ultimately relieves stress. And if that isn't enough to convince you, it also promotes a spiritual connection with nature with could ultimately lead to more respect for Mother Earth.
What I Do
I live in a small apartment in Parque Lefevre, and my balcony space is about 2 square meters. This gives me space for about three or four small pots of tomato, cilantro, corn, green pepper, and other plants. If you don't have pots, you can use plastic bottles to begin planting or even old egg cartons. I have even used a plastic hat in pinch when I was out of regular pots.
I also have a compost box with some fertilizer worms in it. It's at times like these that I am very grateful for my husband who doesn't mind getting his hands dirty, as my delicate hands are not cut out for worm-handling.
The worms eat biodegradable material such as banana peels and paper scraps and produce at least one gram of fertilizer per day. They reproduce quite speedily, so you only need less than a handful to begin with. Within a month their quantity will double, which means even more fertilizer for your plants.
As long as they are kept in a cool, moist area and feed on biodegradable substances, your supply of organic fertilizer will always be abundant. This approach is truly one of the most efficient ways to lessen the amount of garbage that would normally be thrown out.
Worms can be purchased at the Ministry of Agriculture and Development (Ministerio de Desarrollo Agropecuario, or MIDA) for US$30 per kilogram.
For those who live in houses, the sky's the limit where planting is concerned. With a bit more space, a wider array of choices becomes available to you—plantain, guandú (a prized Panamanian legume), cassava, and even larger plants. That said, not much space is actually required to have your mini garden or orchard in the city.
Awareness In Schools
Without much effort private and public schools could be doing the same, and in fact, some already are. Certain schools have begun integrating urban agriculture programs into their curriculums thanks to the support of social groups.
These programs are obligatory and students have to complete a set number of hours in order to graduate. This could be expanded outward to the community for local consumption, generating income for the school.
Teachers could include methods of agriculture and recycling in the syllabus and teach students about the properties of fertilizers, the benefits of using worms for compost, and certain farming techniques. Aspects of marketing and accounting could also be incorporated to prepare students professionally while providing hands-on experience in growing. Urban farming creates endless potential for learning.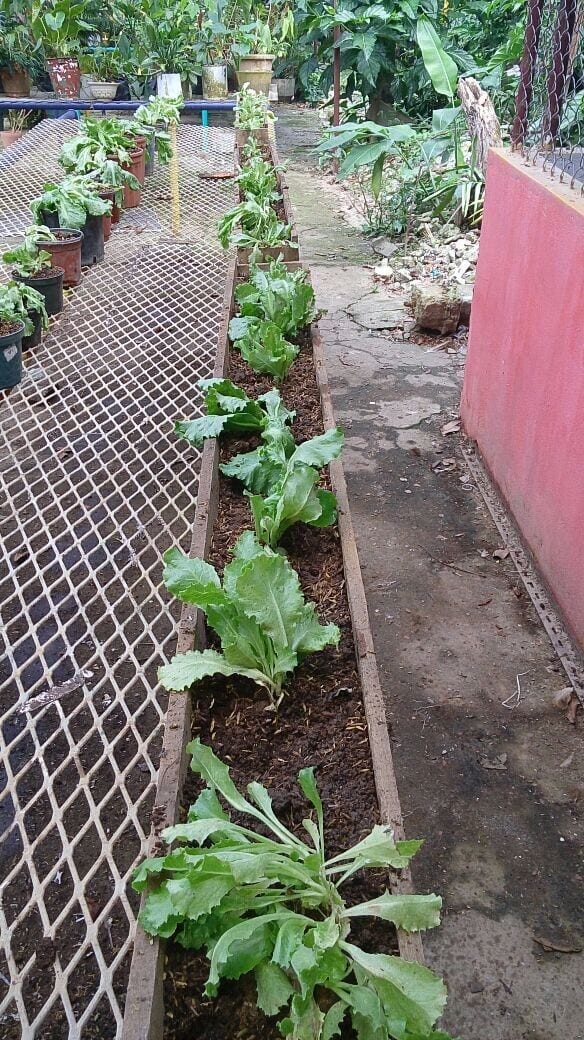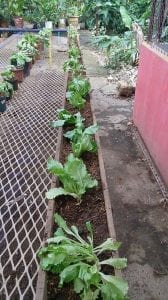 Awareness In Communities
A few communities are now participating in green living and are actively involved in sustainability. La Alameda has its own recycling program as well as communities in Gamboa and Ciudad del Saber, which have developed their own compost and farming projects.
Urban Farming In Clayton
In the middle of Ciudad de Saber, there is a mini-farm—an amazing sight. The farm is well-structured with enclosures for the various plants, which are all neatly organized in different areas within the walls. The existence of this farm is a promising first step towards Panama City's neighborhoods becoming greener… but are others ready to follow suit?
The Future
The steps Panama has taken thus far toward healthier, greener living are minuscule. When people realize that they can be more self-sufficient, especially in food production, there will be improvements on many fronts, including:
fewer health issues because of healthier food choices;
less garbage on the streets;
less money being spent on expensive groceries;
more mindfulness about the cycle of life that we are all a part of.
So, if you do choose to take up urban farming, start small with a plant or two, and add to it little by little as your confidence grows. Don't forget to have fun and rest assured knowing that you are contributing to a greener planet.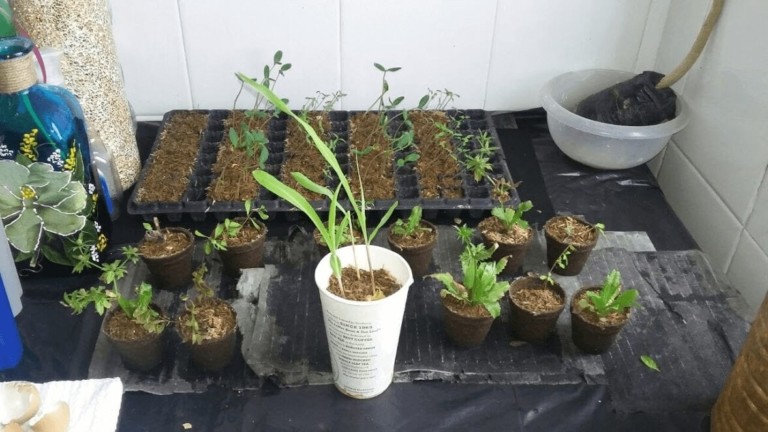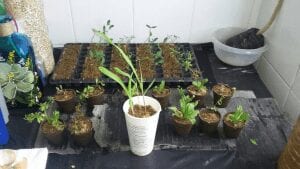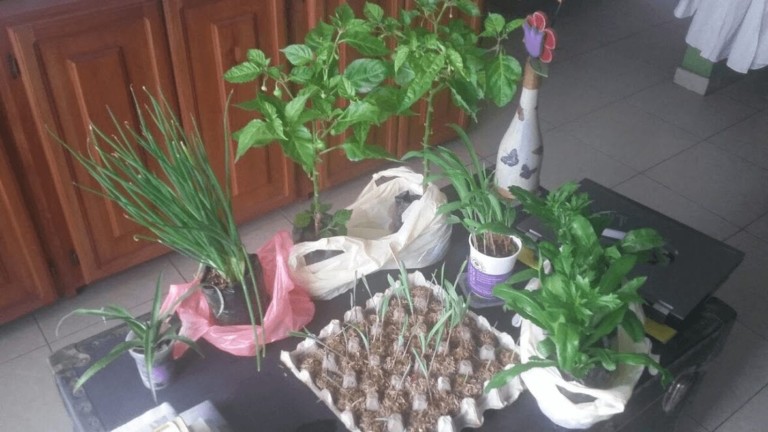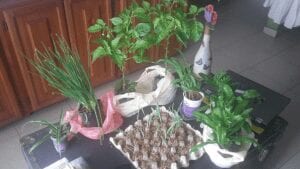 More plants to be given away (corn, cilantro, green pepper, and onions)
Shaunette Bailey