In the 1970s, Ricard "Punky" Icaza, Freddy Dietz, Maxi Castrellón, and Ricardo Fábrega were on the hunt for Panama's best break. Hacking their way through the jungle with machetes, surfboards strapped to horses, they battled bloodthirsty bugs and angry rivers before stumbling upon a sleepy fishing village at the southern tip of Veraguas known as Santa Catalina.
Laying eyes on its surf, they realized they'd come upon not only the best waves in Panama but possibly the best waves in all of the Americas. They tried to keep their discovery a secret among the surfing elite, but, like anything exceptional, word eventually got out.
Santa Catalina now attracts visitors from all corners of the globe. Although the tourists come for different reasons, it's the break that has transformed this place from a nondescript dot on the map to the eclectic, internationally renowned beach town it is today.
Friendly And Safe
Santa Catalina started out as a fishing village of just a handful of people but now has a population of some 500. Despite the expansion, it's stayed true to its small-town roots. Everyone knows each other here.
Santa Catalina is also safe… and compact. You can walk the winding roads from one end of town to the other in under 30 minutes.
One major difference between Santa Catalina then and now is the presence of foreigners. Italians, Canadians, Kiwis, Germans, Argentinians, Venezuelans, and so on have sought this place out for a number of reasons, from surf and scuba to adventure and love…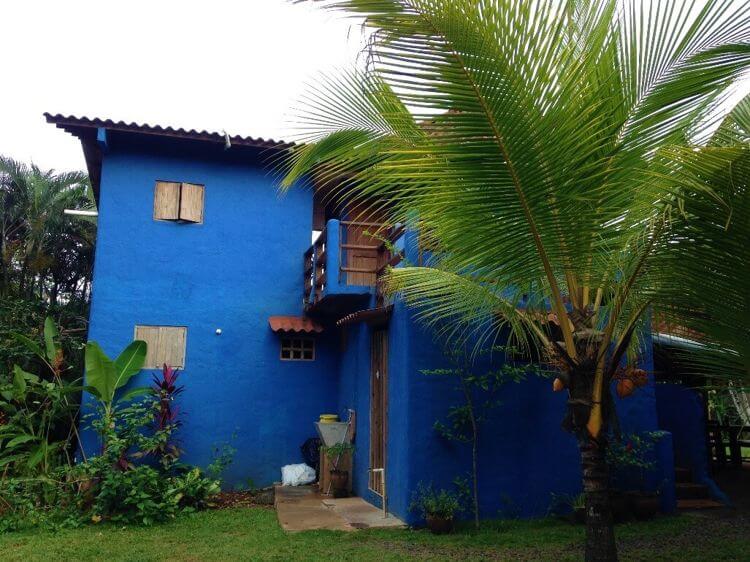 Expats make up 10% of the community but contribute uniquely to its essence. Nowhere else is this more apparent than in the dining options available. From Argentine empanadas and handmade Italian gelato to Panamanian ceviche and American breakfast burritos, it's all here.
This Is No Party Town
If you're looking for nightlife, go to Bocas del Toro.
Wild partying is just not what this town is about. Santa Catalina's main appeal is the activities you can do here, most of which involve physical exertion and early mornings. Hangovers are conducive to neither of those things.
Surfing
Waves were what first drew outsiders to Santa Catalina and what continue to do so today. Playa Santa Catalina and Punta Brava, with some of the best waves on the continent, are the best known. Both provide powerful and consistent tubes… but surfing here is strictly for pros.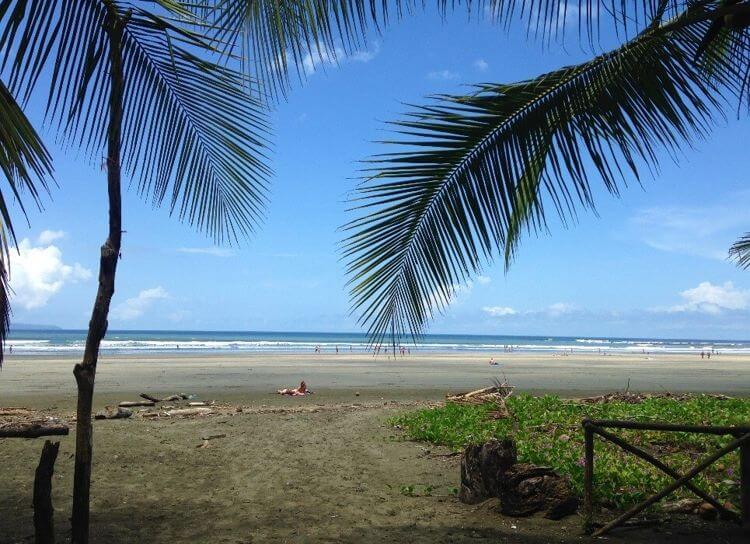 If it's your first time on a board, the best place to learn is Playa Estero with its forgiving sandy-bottom beach. The long break and gentle, consistent waves are the novice surfer's playground.
You can surf in Santa Catalina year-round, although the official season is from December to April.
Parque Nacional Coiba
An hour's boat ride off of Santa Catalina's town beach is Parque Nacional Coiba, a 503-square-km national park with pristine jungle, exotic wildlife, and a fascinating but macabre history.
From 1912 until 2004, Isla Coiba was a penal colony synonymous with torture and death… Because of this, it was avoided for the better part of a century, which resulted in the near-perfect preservation of its flora and fauna—perhaps the only silver lining to a dark cloud in Panama's history.
Today, 80% of Coiba's rain forest is virgin. Its home to 1,450 species of plants, 147 species of birds, 40 mammals, and a 15 species of snakes to name a few. It plays a role in global biodiversity: Several endemic species (such as the Coiba spinetail, Coiba agouti, and Coiba howler) are found here.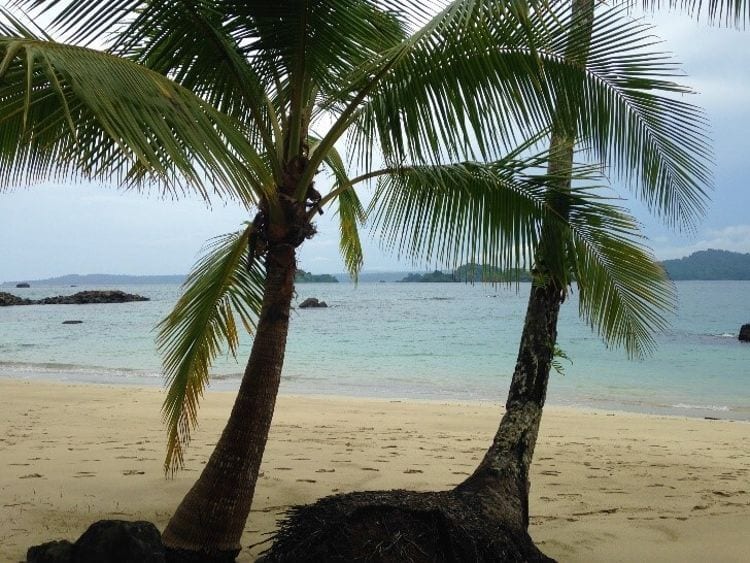 Coiba's marine environment is equally impressive: Its reef is the biggest in the eastern Pacific Ocean. Aside from multi-colored coral, over 750 species of fish live in its waters, as well as whales, dolphins, sharks, rays, turtles, and so on.
Fishing
While there are no major fishing outfitters set up in the area, opportunities to hook a mackerel or yellow-fin tuna exist. Get a referral for a local fisherman through any hotel or one of the snorkel/diving offices along the town's main road.
You'll need a permit to fish in Parque Nacional Coiba (obtained for US$60 from a mainland Autoridad Nacional del Ambiente de Panamá offices).
Snorkeling And Diving
If you're more interested in observing pelagic life than hooking it, you can explore Coiba's underwater world on a snorkel or scuba tour. Outfitters are scattered throughout Santa Catalina; each offer similar experiences at similar price points.
Snorkel tours start at US$50 (plus the park entry fee—US$20 for foreigners, US$5 for nationals and residents) for all-day excursions consisting of two or three different snorkel sites and lunch at Coiba's ranger station.
For an all-day scuba tour including lunch and a two-tank dive, shops charge around US$100 (plus the park entrance fee). Many also offer PADI and other certification types.
Land Activities
Other physical pursuits include horseback riding, hiking, and zip lining and adventure tours. Or, you can do what people do best in Santa Catalina, and just bask in the tranquility of the place. String up a hammock and take in the sounds of the jungle, or head out to Playa Estero with your beach blanket. Yoga and wellness are burgeoning concepts in this part of the world, but a few places offer classes as well as dance therapy and massage.
Pros Of Living Here:
Isolation.If you're looking to disconnect, Santa Catalina is the perfect place. Never answer another email with the help of the spotty internet service.
Relaxation.You feel the clock slow as soon as you arrive, and with ocean and rain forest vistas at each turn, it's difficult to not be at ease.
Close to nature.Parque Nacional Coiba is next door and home to fascinating and rare species.
Abundant activities.Become a pro surfer, take up horseback riding, go hiking, get to know Coiba, become a certified diver… if you enjoy physical activity, you won't run out of things to do here.
Great food.Santa Catalina is small, but diverse dining options abound. Gastronomy could be your full-time hobby.
Cons Of Living Here:
Isolation.You might get island fever here, despite not being on an island. You'll need to drive multiple hours to reach civilization.
Lack of amenities.Can't live without your creature comforts? This is not the place for you.
Lack of service people.If your air conditioning breaks, there is only one technician in town who can fix it.
Pollution.This is a problem everywhere humans live, but it's harder to escape the reality of pollution in a such a small town.
Lack of cultural activities.There are no theaters, art galleries, libraries, exhibitions, etc….
The infrastructure and amenities in Santa Catalina are subpar: There's no ATM, the internet and phone service are not reliable, and none of Panama's grocery store chains have made their way here yet. For some, the opportunity (or obligation) to disconnect is part of the appeal. After speaking with several Santa Catalina expats, it's clear that those sold on the lifestyle are truly sold on it.
Sophia Titley
This article was originally published on October 4th 2018, and has been recently updated.