Scrape the laid-back and lackadaisical surface of Belizeans and you'll find a passionate and proud people… and their devotion to sports is one place you see this every day.
Belizeans enjoy a wide range of ancient and modern sports, some of which might baffle, but all of which are great fun to watch—or partake in.
I sometimes forget how interconnected everyone in Belize is. With a small population, large families, and the way most Belizeans tend to be out and about in their communities, everyone knows everybody else… and it makes for passionate sports supporters.
Belizeans don't just like their sports stars, they know them all personally… and knew their parents before them.
So what sports do Belizeans like?
All of them… even ones they haven't seen before…
The Heavyweights
Football (Soccer)
Football is the most popular sport in the world and a crowd-pleaser in Belize.
All villages have pitches and most towns have stadia—of sorts—where local and regional matches are played.
Football, as with all sports in Belize, is an amateur sport where the players' reward is honor for their town and for themselves. However, some players in the national league do get a small compensation for participating. Most players with international skills sign with foreign clubs in the region or in the States.
What Belizean teams lack due to their small population and chronic funding shortages they make up for in enthusiasm and team spirit.
Check out the matches in your town during the season for a fun way to meet the locals and enjoy your own refreshing beverages.
Basketball
Belize has public and private courts in every district but, while basketball is well supported in Belize City, it isn't very competitive in the villages… probably because most of the rural villages are of mixed Maya heritage, so you don't get the height necessary to compete internationally.
Belize has local teams—some from Belize City compete regionally—but, often, the best games are the impromptu ones you find picking up in the village and town courts.
Bicycle Racing
Since my arrival to Belize 15 years ago, I've never ceased to be amazed at the popularity, dedication, and stamina of bicycle racing enthusiasts in Belize.
Regular races run between Belize City and San Ignacio and back—72 miles to and from. This is a 144-mile roundtrip race that no sensible person would choose to do on a Saturday in the tropics…
The international races that teams from all over Central America attend occur on holiday weekends like Easter and Carnival.
Multiple competition classes race together, from underage and seniors to full competitors. Expect long delays if you get caught behind a race while driving.
Traditionally, "following the race" by driving to checkpoints or simply sitting at the side of the road and watching the competition passing were huge pastimes in Belize, but in recent years the crowds have thinned somewhat.
My hat goes off to these guys… while I sit by the roadside sipping rum and Coke, I roar my support with the crowd… they power by working way too hard in the tropical sun for a laid-back country like Belize.
Canoe Racing
Long before there were roads in Belize, the ancient Maya used its rivers and streams as highways.
Commerce, trade, communication, and exploration were all done on dugout canoes; from small, dory-like ones up to the huge, crew-driven, dugout pitpan type.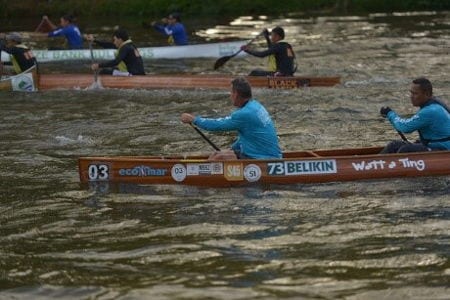 Today, people still commonly use dories along with canoes and modern powered boats on Belize's waterways…
No surprise, then, that the country is the proud host of the longest inland canoe race in Central America, the Ruta Maya. This four-day staged race attracts dozens of local and international teams, and features several categories if you want to join in (canoes have three paddlers).
Following this race has become a huge mobile party, with spectators traveling to the daily finish points to camp with the competitors and party all night long. You won't get a better work out than this.
The "Boom to Belcan" race is a shorter one-day race that starts in the Village of Burrell Boom, 22 miles north of Belize City, and finishes at the Belcan Bridge right downtown.
Manatee Lookout Restaurant in Ladyville is a great spot to watch the competitors push on by.
Ulama (Maya Football)
The peoples of Ancient Mesoamerica have played this ritualistic, harsh ball game for millennia. What the Maya lack in height they more than make up for with stockiness, strength, tenacity, endurance, and masochistic pain-tolerance levels (what a rugby team they could make)…
Today,a more modern version of Ulamahas removed some of the brutality and all of the bloody human sacrifice from the game.
Played with a large, hard rubber ball about 4.4 lbs. in weight, the peculiar rules of the game have the players strike the ball with their hips to win control of the ball and score points.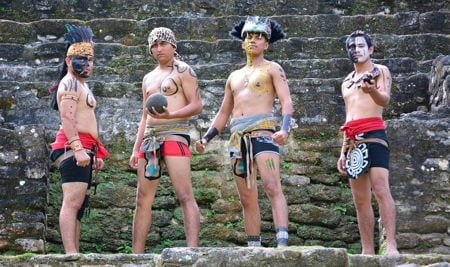 Teams from Maya villages in the North of Belize have had spectacular success in recent years, winning international championships and beating their much more populated neighbors of Mexico and Guatemala.
The increased interest in the game locally is part of a rising interest among indigenous people, now wanting to learn more about their heritage and taking pride in the culture and traditions that were nearly lost in recent decades.
Horse Racing
A total riot… barefoot drunk jockeys, no helmets, no back guards, roaring spectators, festival atmosphere… while the Kentucky Derby or the Grand National it is not, Belize loves a little bit of horse racing.
With racetracks all around the country—in Burrel Boom, Crooked Tree, Santa Elena, Orange Walk, Corozal, and more—you should definitely go to a race meet at least once.
Easter and Christmas are usually the busiest times for horse racing but there are meets many times over the year.
Tailgate parties, barbecues, Belikin tents, and full-on party music and atmosphere… what racing in Belize lacks in aplomb or snootiness it makes up for in fun and antics.
My last race meet at Crooked Tree was hilarious: Jockeys falling off the backs of motionless horses due to too much Dutch courage, food stalls and vendors galore, a full street-party atmosphere, and a village policeman who got so toasted he had to be arrested by the local villagers to stop things getting out of hand.
Fishing
With big fishing competitions starting from San Pedro and Placencia every year, if you like sport fishing you will love Belize.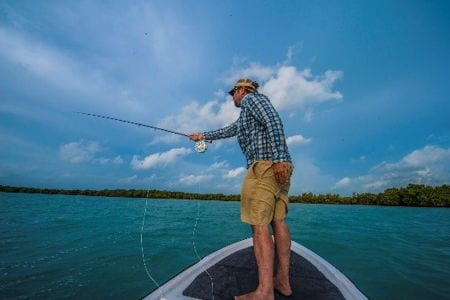 Belize has some of the best sport fishing in the region… retire here and spend the rest of your life playing the one sport that even I can muster the athleticism to enjoy: drinking beer and fishing.
Honorable Mentions
Carnival
Months of dance training go into this spectacular party. Dance troops of up to 50 people practice for months, week in, week out, to get the choreography and rhythms correct.
While technically not a sport, with the preparation, dedication, and participation levels that go into the Carnival floats and dances, the Carnival is an orgy of ocular splendour and athleticism to remember.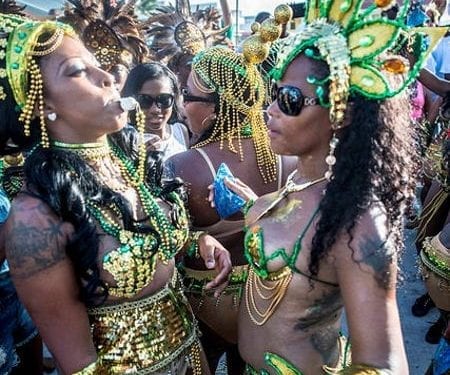 Make sure you see the major Belize City Carnival Parade at least once, and try catch the local town ones whenever they are.
Scuba Diving
Belize has some of the best scuba diving in the world
.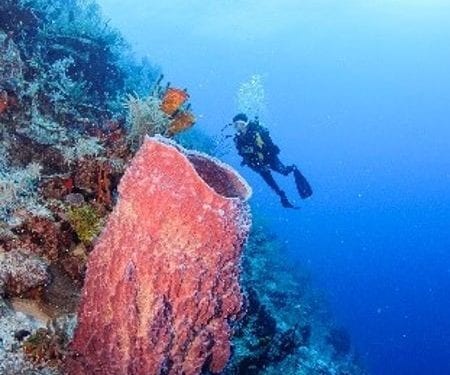 While not exactly a sport, it's an amazing pastime… one dominated by Belize's expat community.
Boasting the largest living reef in the world (the Mesoamerican Barrier Reef System, just a few miles off the coast), the world-famous Blue Hole, and many inland cenotes (some of which are salt water), Belize is diving paradise.
Some of Belize's islands are so close to the reef you don't even need a boat, you can paddle across to the stunning coral formations and peek under the water with goggles.
Softball
Softball is commonly played by women in Belize. The league management can be even more ad hoc than some of the other sporting organizations but is a great social outlet and receives good local support.
Dominoes
Don't tell a Belizean that playing dominoes isn't a sport, you might get yourself in trouble. While played by old timers for fun (and sometimes a little money), plenty of players embrace competitiveness, always turning up to a tournament whenever someone announces one.
Darts And Pool
Since bar games became popular with the arrival of the large numbers of British soldiers during the 1980s and 1990s, you can find pool tables and dartboards in many bars. Competitions are usually small, but local beer company Belikin has been sponsoring and supporting local games for decades.
Cricket
The old colonial sport still boasts pitches around the country but its popularity has been falling among the youth for quite a while.
Sailing
While you get sailing regattas and other spectator events around Belize (mainly Ambergris, Caulker, Corozal, and Placencia), you won't find much boat or yacht racing around Belize.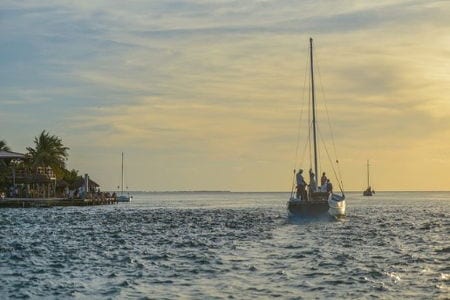 That said, most sailing aficionados consider the very act of sailing to be the most important sport there is, so come on down and get your hands wet.
Con Murphy