My much-maligned former stomping ground is worth a look.
I know expats who flee Belize City like it's a war zone.
They refuse to go there, and if they have to, they handle it like a tactical mission, like a SWAT team executing a raid on a town.
This is ridiculous, and I tell them so every time.
I lived in Belize City for five years, and I had a great time.
Yes, severe socioeconomic problems exacerbated by political malfeasance has created a situation where gang violence is rife in certain areas of the city, but in all the years I was in Belize City, I experienced no trouble at all, nor did anyone else I knew personally.
In Belize City, 90% of all major crime is kept between criminal gangs and
doesn't spill out into the general population.
While many people would not choose to live in a Caribbean capital city (Belize City is no longer the capital, but still has the social issues Kingston, etc., experiences) there is a large and diverse group of expats who live and work in Belize City.
The social scene is the biggest in Belize. I still miss the wine clubs at the Radisson hosted by Premium Wines and Spirits, the chamber of commerce, charitable endeavours, and other social outlets.
I enjoyed my time there, but, truth be told, the reason I moved from Cayo was because I had started a business that needed to be based out of Belize City.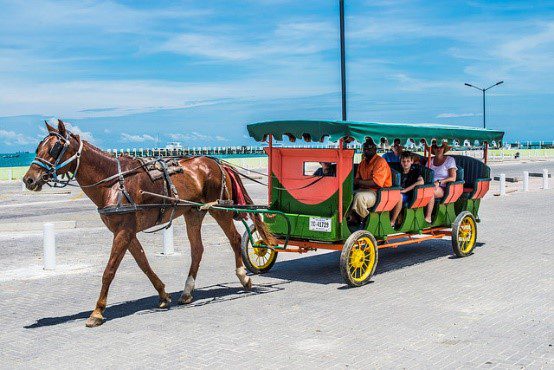 Maybe you don't want to leave home to move to Belize City when you could choose Caye Caulker or Cayo instead, but there are plenty of things to see or do in the city… so come on in and check it out!
A Brief History Of Belize City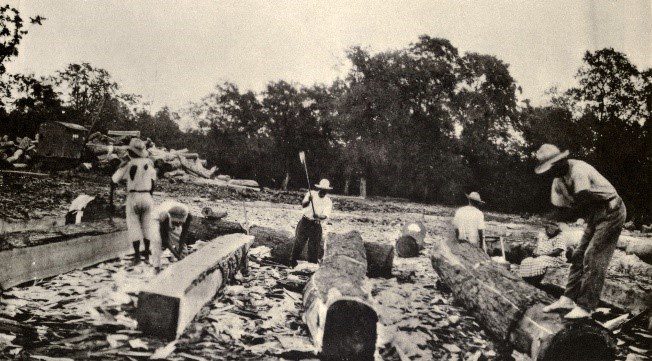 Belize City's history begins with a sordid tale of piracy, slavery, logging, and skirmishes with local Maya who wished to defend their land.
Located on the mouth of Haulover Creek, a tributary of the Belize River, the city was originally a collection point for floating lumber sent down the river by loggers for export to England.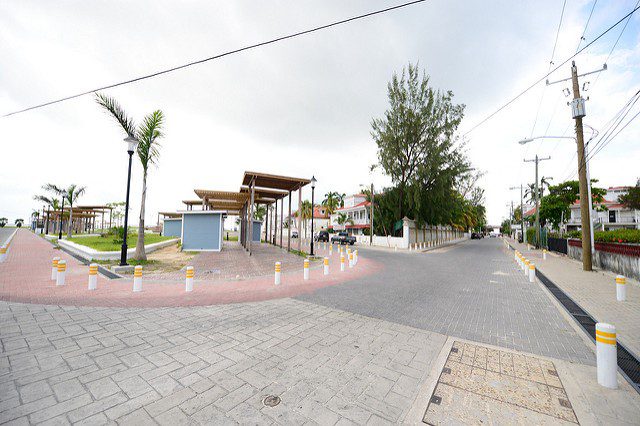 Originally, the capital was based on St. Georges Caye, about 7 miles offshore, but when the island was briefly captured by the Spanish crown in 1779, the English moved the capital to Belize "town."
This mosquito-infested mangrove swamp was not a pleasant place to exist, especially for slaves forced to labor there.
Belize (then British Honduras) had no industry except lumber extraction, and all supplies had to be imported. Given the harsh conditions, vast amounts of rum were imported to keep the workers and soldiers compliant.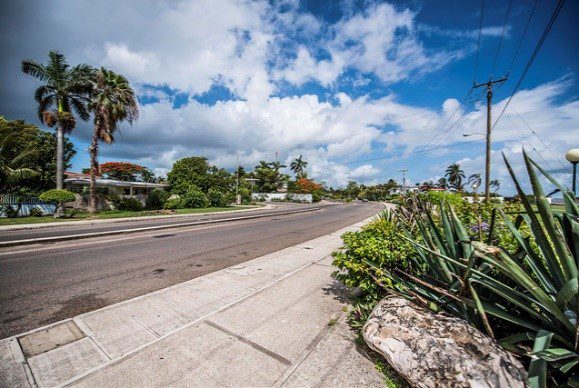 It's said the foundations of the Old Fort George Garrison (location of the Radisson Hotel today) were built on rum bottles and oyster shells, colonial garbage from rations imported to supply the workers.
After the "battle" of St. Georges Caye in 1798 (it was at best a tiny skirmish—some say the English never engaged with the Spaniards at all) the English crown became the uncontested ruler of Belize.
In 1840, Belize became a colony of Great Britain.
Hurricanes
Belize City was devastated by hurricanes both in 1931 and 1961, the latter involving Hurricane Hattie, a Category 5 storm that hit Belize City directly, resulting in the city being non-functioning for months.
In the aftermath of this, it was decided to build a new capital city inland at a new site in Belmopan. Belize City experiences few hurricanes compared to the rest of the region, but is low-lying, so is at greater risk for storm damage.
What To See And Do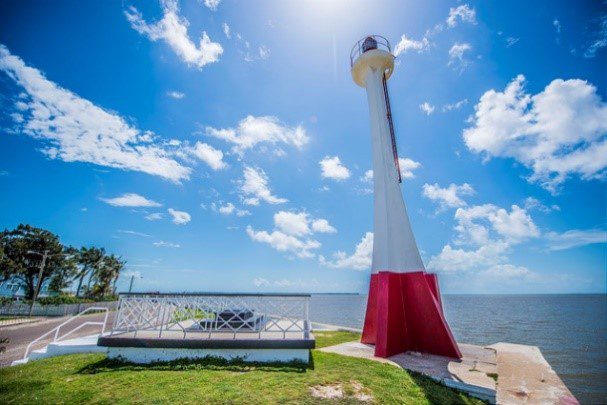 Baron Bliss Lighthouse: Built on the site of the old Fort George, this lighthouse was later named after Belize's biggest benefactor.
Museum of Belize: Located in the old prison behind the central bank in the Fort George area, this museum is very much worth touring, with several main exhibitions and lots of history of Belize.

Old Belize and Cucumber Beach:
Located at Mile 5 on the Western Highway, this beach and marina area with restaurant, bar, and historical recreation exhibit is worth stopping by for.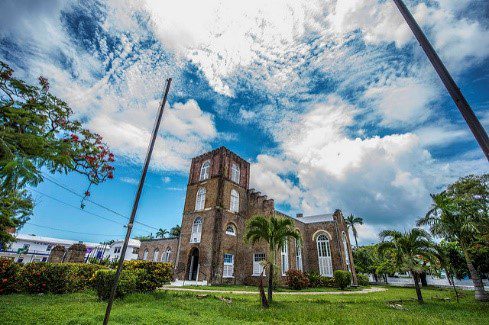 St John's Cathedral: Built from the ballast bricks from mahogany ships, this small cathedral is the oldest Anglican church in Central America.
The Swing Bridge: The iconic Swing Bridge is the oldest of its sort in Central America and one of the few manually operated swing bridges left in the world.
Maritime Museum: Located at the foot of the swing bridge at the marine terminal, this museum is worth checking out.
Government House: Designed by Christopher Wren, this building is the finest example in the country of colonial style and served as the seat of the Governor General of Belize.
When the capital moved to Belmopan, this was taken over by the national House of Culture as a permanent treasure, art, and history exhibit, and today hosts classes, seminars, and charitable events. (The Houses of Culture are still supported by the patronage of Baron Bliss).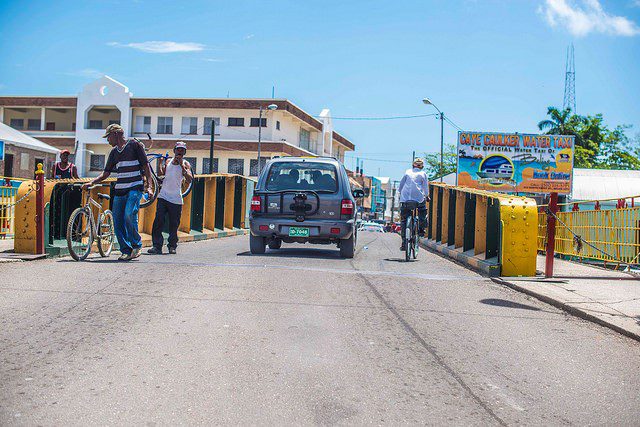 Traveller's Liquors Heritage Centre: The Traveller's tour is a very modest recreation of a rum distillery with a larger rum emporium and gift shop. Try one of the dozens of rums and liquors they purvey. Located at Mile 2 on the Northern Highway, all taxis will know it well.
Belize Supreme Court: Nice to look at, but better if you don't have to spend too much time there on business!
Food And Drink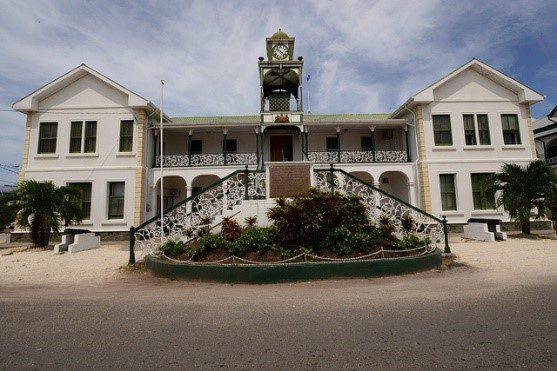 Hour Bar: A large, modern restaurant and bar facility right on the strip on Princess Margaret Drive, this American-style steakhouse, burger joint, and pizzeria is my favorite in Belize City.
Availing of great breezes and views of the Caribbean Sea, this is a  hotspot for Belizeans and expats alike. Their newly opened casino gaming room adds a bit of variety to the offering.

Celebrity Restaurant: Located closer to the Radisson than the Hour Bar, sitting right beside the Central Bank, Celebrity offers international cuisine with a surprisingly good Italian menu.
Riverside Tavern: Located on Map Street, this restaurant offers American-style indoor and outdoor dining and good-quality food.
Driving from the airport into the city you pass two roundabouts. Take the third turn on your right after the second roundabout and drive to the end of the road.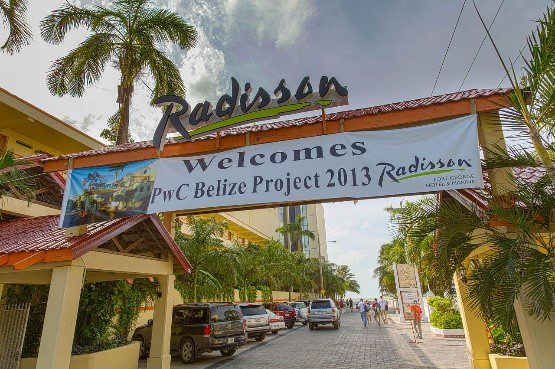 Where To Stay
Radisson Fort George: Built on the site of the Old Fort George, this hotel occupies a preeminent position in Belize City. Somewhat dated and quite expensive, this is where you might rub shoulders with the "elite" of the city.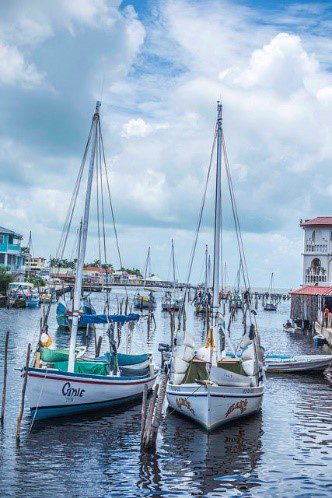 Ramada Hotel: This hotel enjoys, by far, the greatest facilities in Belize, with a full-service casino, Belize's only cinema and bowling alleys, restaurants, a nightclub, and more. But the service is well known to be hit-or-miss, and not all the rooms have been renovated this millennia.
Getting Around—Water Taxis
Water taxis are the cheapest way to get to the Cayes, and are a great experience if the weather is fine.
Caye Caulker Express goes right from the foot of the Swing Bridge.
San Pedro Belize Express is my recommended water taxi. The cost per person to San Pedro is US$35 return. If you become a member, the cost is US$23 return.
The Airport Area
The International Airport sits at Mile 11 of the Northern Highway. It's located 1 mile off the highway.
There is a taxi monopoly operating the airport routes and there is a fixed fare of US$25 to or from the city.
Kriol 101:
Proverb: Wen dresser tumble down, maaga dog laugh.
Translation: When the dresser (kitchen cabinet or pantry) falls down, the starving dog laughs (as he can eat the food that has fallen).
Meaning: When proud people of wealth are brought low, the poor often rejoice.
The Belize City Municipal Airport is a block off Princess Margaret Drive, and you can catch flights countrywide from here.
Easy Inn: These are lower-middle-level accommodations in the city, if you don't want to spend a fortune in the Radisson. Located on Mile 2, Northern Highway.
Global Village Hotel: Located beside the turnoff to the airport, thus very convenient for early flights. Reasonable rates.
Manatee Lookout: Best Lebanese food in Belize, great international cuisine, and great location and views, located 1/2 mile before the airport on the highway.
Health Care
Belize Medical Associates: This private hospital offers a range of medical treatments and, should you require attention, note that this is where I chose to have my daughter delivered via C-section. (5791 St. Thomas Street, King's Park; Telephone: (501) 223-0302)
Universities
University of Belize's Belize City Campus is located in West Landivar and offers an array of courses.
University of the West Indies (UWI) is a Caribbean-wide institute offering specific courses in Belize and a host of others at her campuses around the region.
Come to Belize City and catch a little kultur and see what Belize's biggest City has to offer…
Con Murphy
Belize Insider