Life in a new, unknown place can seem scary. It might be somewhere you have dreamt about going to for quite some time… Or it might be somewhere you have suddenly found yourself due to unavoidable circumstances. No matter where you are or what journey you're on, you want to feel comfortable and accepted by the people you have never met and don't yet know anything about.

For me, I was nervous about how I might mesh in this little country of Belize. But I quickly found this country's perfect icebreaker. It's simple and doesn't cost a dime. It's just a smile. You may want to add a good morning, good afternoon, or good evening. But, the most important part is the smile. If you ever find yourself in Belize, try it. I know it sounds silly, but it really does work. I guarantee you will get one right back in return (if you're not treated to one first). I have come to learn that smiles are commonplace in Belize—as natural a thing to locals as breathing.
It was during my first few days in Belize in 2013 that I discovered how easy breaking the ice here really could be. I was on a short mission trip to help a church with construction and to engage in some fun activities with the villagers of Succotz near San Ignacio Town. From the time our buses rolled to a stop and discharged us, I noticed the locals were welcoming, cheery, and all smiling. These multi-cultural Belizeans had never met us until that moment, and yet they were so happy to see us. Again, I know it's so simple, but it is a real contrast to stepping off a bus in America. I was impressed… we were being treated like long lost family members returning home. What a wonderful and friendly welcome that was.
Each day, after our daily activities, we were invited into a local's home… either for a meal, for a visit, or to see their many beautiful handmade items—which served as souvenir shopping trips for many of us. Many of the craft-makers gifted us with a sample of their handmade wares. By the time this trip was over, I knew that their smiles were honest. These poor, hardworking folk knew how to not only break the ice with strangers, but knew how to melt our hearts as well. I knew I had to come back and experience more. This felt like it could be home. So, I did come back.
A year later I returned to Belize on my own—heading to an area I knew nothing about. I had been invited to relocate to Punta Gorda on the southern coast of Belize on the Caribbean Sea. Again, I was in a new, unknown place, looking to feel comfortable among new people from many cultures. Many of the residents of this town are of Garifuna and Ketchi-Mayan origins, Chinese or East Indian populations run most stores, plus, there are Mennonites and expats from all over the world in every little corner of Belize. Even in this great contrast of cultures it didn't take long at all for me to feel at home.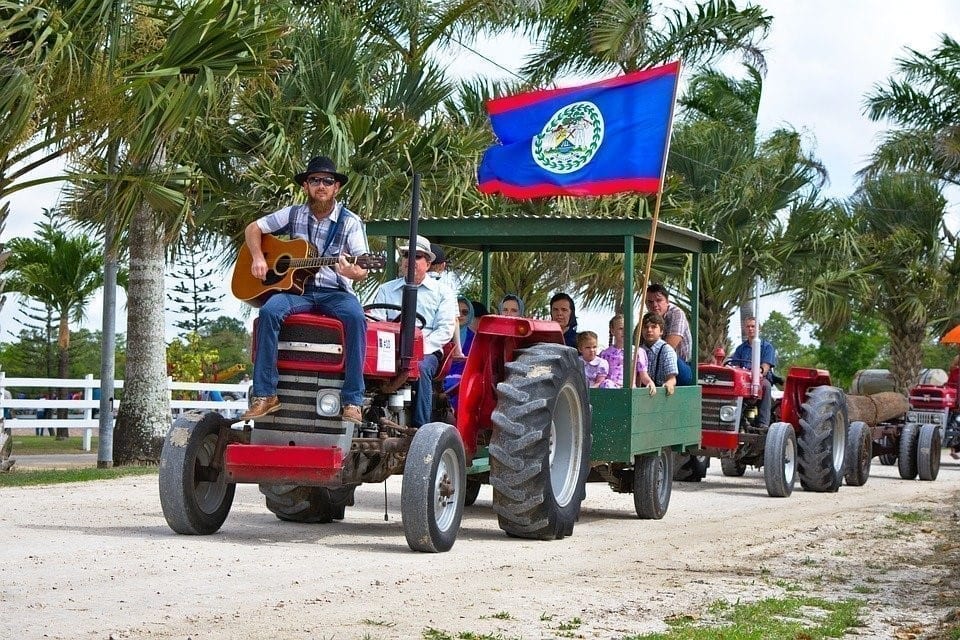 Within a day of my arrival I was walking to town, greeted with smiles and a pleasant, "Good morning, mummy," from each child I passed. One young man offered to help me navigate the rocky road I was exploring. Storekeepers bid me a good morning as I entered their shops—sincerely, not just paying lip service as most store keeps do back home. The townspeople, recognizing that I was a stranger, came up, introduced themselves, and asked if I needed help to find anything or any place.
I soon learned that this hospitable way of living shows itself all over Belize, no matter what is going on in people's lives.
This warm and wonderful way of addressing each other with a smile was, again, obvious when I reached my new home in Corozal eight months later in the northernmost district of Belize. Here, I was met with a cheery "good morning," from expats, "buenos días" from those of the Spanish-speaking community, or a bright smile from persons of the Yucatán-Mayan culture.
Because I have been welcomed into the Corozal community so quickly and so pleasantly, I have chosen to try to learn greetings in languages other than English (even though English is the official language in Belize). If the people here can be so welcoming and warm to me, learning a little more about their cultures is the least I can do. And I find it rewarding. This also makes it a lot easier to find common ground when meeting someone new.
Now when my cab driver picks me up, he speaks Spanish and I speak whatever Spanish I know until he corrects me. I have always been interested in languages, and Belize is home to many in addition to English. My driver and I have agreed that I will learn more Spanish practicing it this way. Adding Spanish words to my vocabulary will also give me an advantage when I travel elsewhere, like over to Chetumal in Mexico, only 9 miles away from Corozal Town.
I have gotten so caught up with the benefits of receiving smiles in a new land, that I make it a point to smile more often myself. After all, there are so many people from all over the world who stop by Corozal on their way to other parts of Belize. Wherever they are coming from and wherever they are headed to, I want them to be treated to that welcoming gesture that speaks volumes in any language.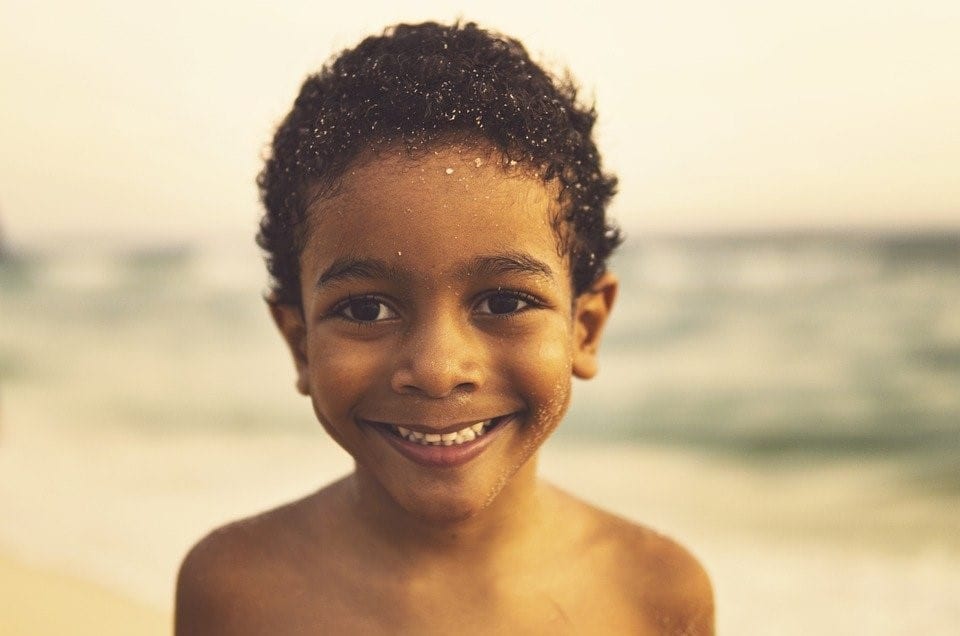 I have met so many interesting people while being in Belize. Some of them are coming, and others are going. Some stay for a spell, others for just a brief stay. But there's one thing I hope they will take with them from small, tropical Belize—smile often. No matter where you are, it will open doors to many great opportunities, help you meet the most interesting people, hear the most intriguing stories, and create the most fantastic memories.
Marie Peay