Normally, when a country features regularly in international headlines it's because some tragedy has struck there; a civil war has broken out, a natural disaster has occurred, some terrorist activity has taken place… This is not the case with Belize, which happens to be on everyone's lips for positive reasons.
The country is making strides in all the right directions and in the process, breaking the mold among developing nations. Here's a look at what Belize has been up recently…
Women Make Up Half Of Its Supreme Court
Justice Marilyn Williams was recently elected to Belize's Supreme Court meaning women now make up half of the country's highest court. Prime Minister Dean Barrow explained that Williams was selected through a democratic process led by the Judicial and Legal Services Commission. The post was advertised both locally and regionally, and after reviewing all applicants, Williams was offered the position.
Voluntary Commitments To Protect Its Oceans
Not only has the country become more representative in government, it has also made major strides in environmentalism. PM Barrow announced his decision to impose an indefinite moratorium on all oil activity in Belize's waters. This marks the first time a developing country has taken such major steps to protect its oceans.
The decision to ban oil-related activity is a preemptive move to protect against potential spills, which devastate marine life and have far-reaching and enduring consequences.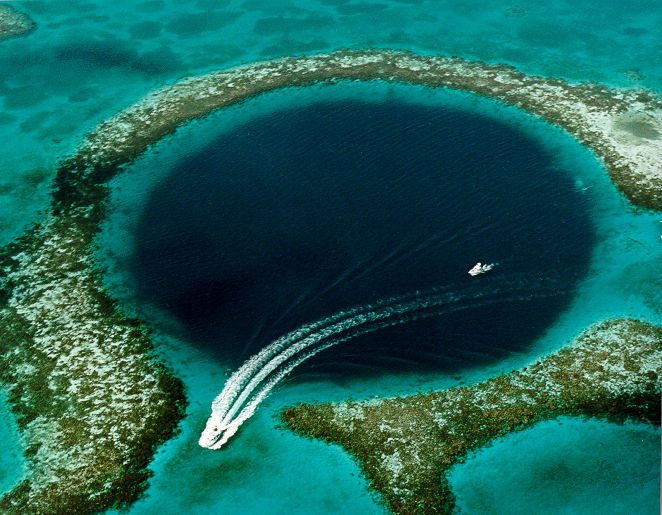 Belize's Barrier Reef has been a UNESCO World Heritage Site since 1996. At 190 miles in length, it is the largest reef in the Western Hemisphere and home to some 1,400 species, many of which are endangered.
Destruction of the reef would not only mean the loss of a natural barrier against the effects of ocean storms, but would also amount to a huge loss in tourism revenue, which currently brings in between US$182 to US$237 million annually.
Water sports are a major attraction for tourists, many of whom come specifically to dive Belize's reefs. Jacques Cousteau once named its Blue Hole as one of the world's top 10 diving spots, and three of the Caribbean's four atolls are found off its coasts. Furthermore, some 190,000 people depend on the reef, either directly through fishery or indirectly through tourism.
Balancing Tourism And Conservation—And Winning Awards For It
With one foot in the pristine sugar-sand cayes and the aquamarine waters of the Caribbean and the other in the lush rain forest, mountainside waterfalls, and rivers that meander through ceremonial Mayan caves, it's easy to understand why Belize has become a world-renowned destination for ecotourism. People come from all over the world to avail of its scuba diving, hiking, white-water rafting, trail riding, tubing, spelunking, and other outdoor activities, which have created a huge source of revenue for the country.
However, unlike other developing nations that—in attempt to take full advantage of that revenue stream may have begun to exploit their natural resources—Belize has the foresight to realize that its livelihood depends on nature: Tourism wouldn't be what it is today without conservation.
More than a third of Belize's land mass enjoys protected status, and its government has been known to encourage grassroots programs that help Belizeans take a stake in its tourism industry. For example, the Toledo Institute for Development and Environment was born out of a community-based campaign against illegal logging. It now works with locals, trains them to be tour guides, and offers rain forest expeditions to tourists.
Lands are also protected by the private sector (for example the Rio Bravo Conservation management Area) that manages the largest private reserve in Belize and takes a special interest in battling the effects of climate change.
These pro-environment and forward-thinking moves have not gone unnoticed by the rest of the world. Ethical Traveler named Belize on its "The World's Ten Best Ethical Destinations 2018" survey. One eco-resort in particular—Chaa Creek—was recipient of a prestigious National Geographic award last year.
World Legacy Award Winners
The Lodge at Chaa Creek was a winner of the 2017 World Legacy Awards in the Engaging Communities category. This applauds an organization that is "Recognizing direct and tangible economic and social benefits that improve local livelihoods, including training and capacity building, fair wages and benefits, community development, health care and education."
Chaa Creek is one of Belize's first eco-tourism lodges. It was started by long-time friends of LIOS, Mick and Lucy Flemming, and was once little more than 365 acres of jungle property. Together with the local community, they built it into what it is today: a luxury accommodation boasting private villas, swimming pools, a spa, an organic farm, a spa, walking trails, a natural history center, a butterfly farm, and stables.
The Flemings now employ more than 160 Belizeans and, on their property, grow their own fruit and vegetables, make their own furniture, and thatch their own roofs. They offer their employees professional development opportunities through educational programs, and put forward 10% of all room revenue to social and environmental projects.
According to National Geographic, "[Chaa Creek] demonstrates that putting people first benefits employees, local communities, its own bottom line, and the country's tourism industry as a whole." This fact was further corroborated by the Belize Tourism Board, who recently awarded Mick and Lucy Fleming with the Lifetime Achievement Award at the 15th National Tourism Gala Event.
Don't Take Our Word For It…
Live and Invest Overseas has been advocating Belize for more than 10 years. If you don't want to take our word for it, however, you can take that of the various international syndicates that have been featuring it in their "tops" lists. U.S. News put Cayo in its top 10 places to retire in 2017. Even celebrities like Leonardo DiCaprio, who recently purchased Blackadore Caye and is developing an eco-tourism resort, are starting to catch on to its many merits. These accolades only further attest to its likeability and its potential as an overseas haven.
In fact Belize is so good, we have an entire country hub dedicated to this quintessential white-sand Caribbean. Have a flick through some of our Belize articles to find out more about Belize and other relocation-for-lifestyle options across the world.
Sophia Titley