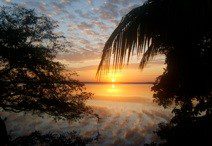 Have you heard about the island of Crooked Tree­? It's only a short drive from all the conveniences of Belize City and only 25 miles from the international airport. Yes, you read correctly. Crooked Tree is an inland island and one of the most spectacular places in Belize… and you can drive there.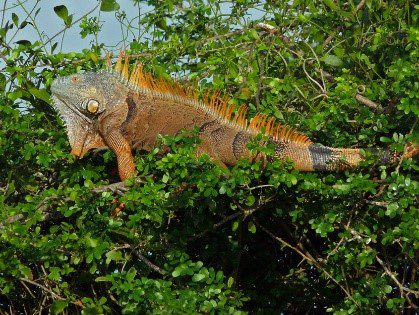 The name of the village nestled in the middle of a 20-mile-long lagoon stems from the abundance of cashew trees, which have twisting crawling trunks, growing on the island.
This bird watchers' paradise is also home to Belize's small cashew industry, but it is first and foremost a protected wetland and nature reserve.
Located about 33 miles north of Belize City and 2 miles off the Northern Highway (25 miles south of Orange Walk), Crooked Tree can be easily reached by car or bus from the capital.
All buses that go north out of Belize or south from the northern towns pass the junction for Crooked Tree, though only select buses go all the way into the village.
Over the past decades the island has been joined to the mainland with a causeway, so getting there is easier—no boats needed.
Hitchhiking from the highway bus stop to the village is generally not too difficult.
History: Founded around 1750 as a logwood camp, the village is believed to be the oldest inland European settlement still in existence in Belize, though little of her European roots still are evident today, except in her people.
The genealogy of the residents is predominately of Creole, Scottish, and mestizo descent, with Scottish names like Rayburn and Crawford being common among the population of around 1,000 people.
Scottish and Irish privateers (pirates) formed an early addition to the genetic makeup up of Belize, and when some of my former countrymen finished with or were resting from looting and pillaging, they turned to logging for income.
The loggers quickly intermarried locally, and you will see an abundance of light caramel skinned children with freckles and reddish brown hair running around the village still today.
Villagers commonly fish and hunt for meat, and collect and process cashews during the season for sale. Some are employed in the tourism industry and the rest generally get on with the important task of taking it easy. 
A Wildlife Sanctuary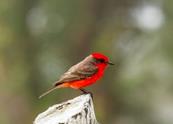 Spanning 16,400 acres, the Crooked Tree Wildlife Sanctuary (CTWS) is recognized under the Ramsar Convention on Wetlands as an invaluable wetland feeding and breeding ground for rare migratory water birds.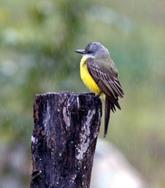 The Belize Audubon Society manages this and six other sanctuaries in Belize, protecting these wildlife reserves with a dedicated crew of over 40 staff.
Visit their Tourist Information Centre for a little local wildlife and history information—it's the first building as you come off the causeway.
Bird watchers from all around the globe flock here ever year to hunt with cameras and binoculars some of their most elusive ocular prey that call this bastion of nature home.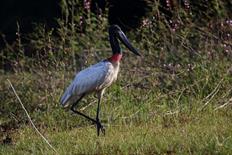 Several small hotels cater to the foreign bird-seekers; TripAdvisor rates Crooked Tree Lodge as the top birding and culinary experience on the island. Excellently trained guides are available for foot, boat, or horseback tours of the area.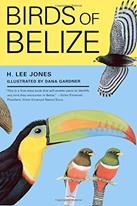 The most famous of Crooked Trees avian residents are the large migratory jabiru storks. This is their largest nesting ground in Central America.
Over 587 bird species have been spotted in Belize including the scarlet macaw, keel-billed toucan, blue-crowned motmot, harpy eagle (the largest eagle in the Americas), red-footed booby, frigate bird, northern jacana, and a host of other birds of prey.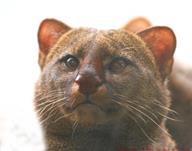 To learn more about the amazing selection of birds you could spot, pick up the quintessential guidebook on the subject, "Birds of Belize" by H. Lee Jones.
Birds aren't the only creatures you'll encounter. Crooked Tree Wild Life Sanctuary is also home to elusive jaguars, howler monkeys, jaguarondi, deer, tapirs, and myriad more indigenous wildlife.
Cashews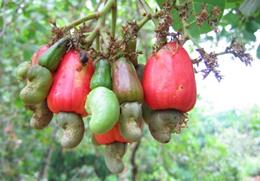 Synonymous with the village, subsistence cashew gathering is the island residents' main form of income.
The cashew has two main parts, the apple (fruit), which, when ripe, is very delicate and has a succulently sweet pear flavor, but sometimes comes with a mouth-drying tart aftertaste.
Watch out! The juice stains clothes.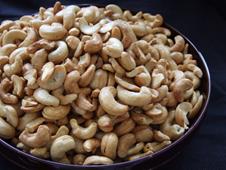 Under the apple is where the second part, the cashew nut, is formed, protected in its hard shell and by a caustic chemical.
Don't ever put a raw cashew nut that's still in its shell into your mouth!
In contact with the water in your saliva, it will blister your tongue and throat.
Cashew shell oil is toxic and corrosive until denatured by heat. It is commonly used in industrial processes like making paint and brake liners.
Chau Hiix Mayan Ruins
This mainly unexcavated Mayan ruin stands 75 feet above the lagoon.
The name is Mayan for jaguarondi (a small indigenous wildcat). The ruins are located on the southwestern corner of lagoon and can only be reached by boat.
Horse Racing Track
Crooked Tree boasts one of a handful of horse racing tracks in the country.
While the Kentucky Derby it's not, these light-tempered race meetings are always entertaining.
You won't find formal bookies, nor is there big money to be won, but a lot of fun can be had watching some of the less professional jockeys get steamed up on Dutch courage and enliven the spectacle for the attendees.
Bring your own tailgate picnic and drinks cooler, or get snacks from the vendors or the beer tent.
Race meets are around Easter and Boxing Day and others by notice. It makes for a lively day out for all the family.
Con Murphy
Belize Insider
Kriol 101
Popular Idiom
Translation
Weh di gaan an?
What's up?
Weh yuh naym?
What's your name?
Mi love Bileez!
I love Belize!
Mi naym da…
My name is…
One one craboo

fill barrel.

Every little bit counts.

(Craboo is a Belizean fruit).

Wait bruk down bridge.
Don't make me wait too long.
Weh gaan ahn gyal?
What's up, girl?
Gud maanin.
Good morning.
Aarait.
Fine, thank you.
Humoch dis kaas?
How much does this cost?
Weh taim yu gat?
What time is it?
Ih noh mata.
It doesn't matter.