I wasn't planning on writing about this today, but the excitement ran through my body and came out through my fingers in the form of a note to you. Being globally minded, I thought you'd enjoy being kept in the loop as progress is being made throughout noteworthy countries!
After arriving a couple of hours early to the Belize City airport, I heard my empty stomach growl and knew it was time to visit my favorite meat pie vendor across from gate 6, Tropic Air. Expecting to walk only a short distance to the stand, I froze upon turning the corner.
I couldn't believe what I was seeing. In fact, I did a double take at my boarding pass to ensure I was at BZE and then squinted my eyes to sharpen the view ahead of me.
What stood ahead of me was a newly extended passageway lined with brand-spanking-new souvenir shops and food vendors. Amongst the newness was an official Harley Davidson store, a colorfully crafted Toucan store, and space for three more departure gates and other shops. And at the time, all I could think was, "I hope the meat pie vendor is still here." It was, and surprisingly, prices hadn't changed for this scrumptious Belizean snack.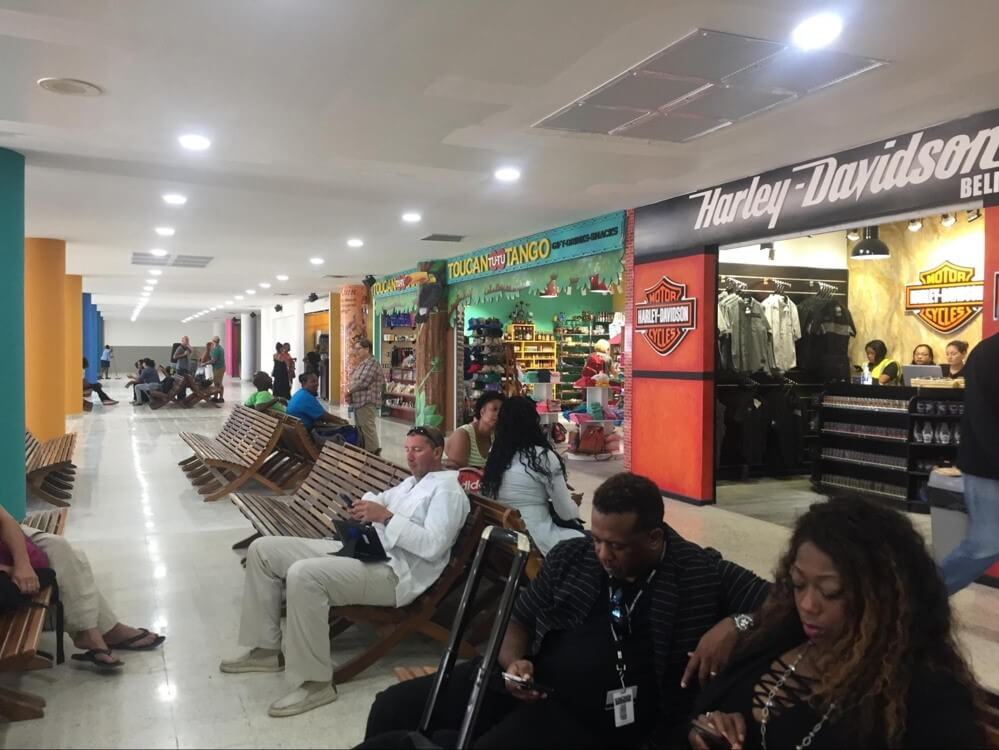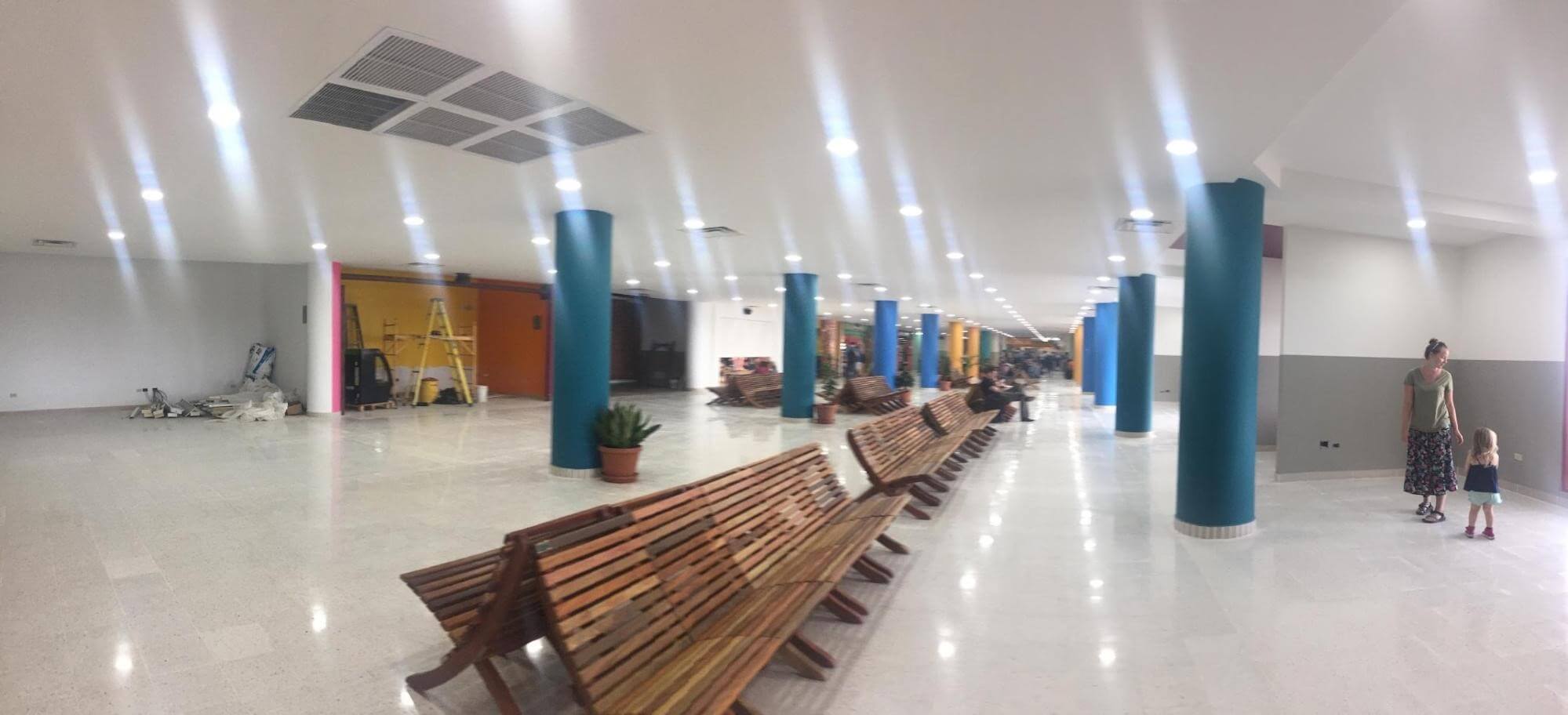 The expansion of the Belize City International Airport (known as BZE or PGIA) began a couple of years ago, and the completion is scheduled over a few phases:
Phase 1, which was completed earlier this year: 9,600-square-foot expansion at the western end of the terminal—reconfigured and expanded baggage claim area, new restrooms, additional duty-free shopping;
Phase 2, which is currently in the works: 14,800-square-feet expansion at the eastern end of the terminal building, with added additional check-in counters, three new departure gates, additional shopping;
Phase 3: 104,000-square-feet expansion of aircraft parking by 20% (total of 12 parking spots).
In addition to the added space and new restrooms, another American expat who has called Belize home for the past seven years just said to me, "Well this air conditioning is an improvement, isn't it!?" Yes, air conditioning is now consistent. I can't yet say the same about the Wi-Fi.
The reason for this expansion, as you may imagine, is to serve the growing number of travelers coming in and out of Belize more comfortably. In 2011, tourism accounted for 12% of the country's GDP, bringing in US$176,000,000. Who'd like to bet that number has increased in the last six years? In 2016, the reported number of jobs as a result of tourism accounted for 12.8% of the workforce. As you can see, tourism plays a huge role in the country's growth and prosperity.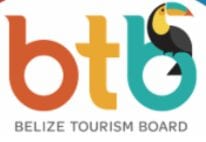 For the past few decades, many of the country's visitors were divers and fishermen who longed to explore the second largest reef in the world, which parallels the country's largest island, Ambergris Caye. With a strong emphasis on marketing over the past five years by the Belize Tourism Board (BTB), awareness of this charming, Caribbean country has raised considerably. Earlier this year, I appreciated watching a BTB advertisement on the Travel Channel while at a gym in New Orleans. And only a couple of months ago, on "The Price is Right," a fully paid trip to a four-star, beachfront hotel on Ambergris Caye was featured.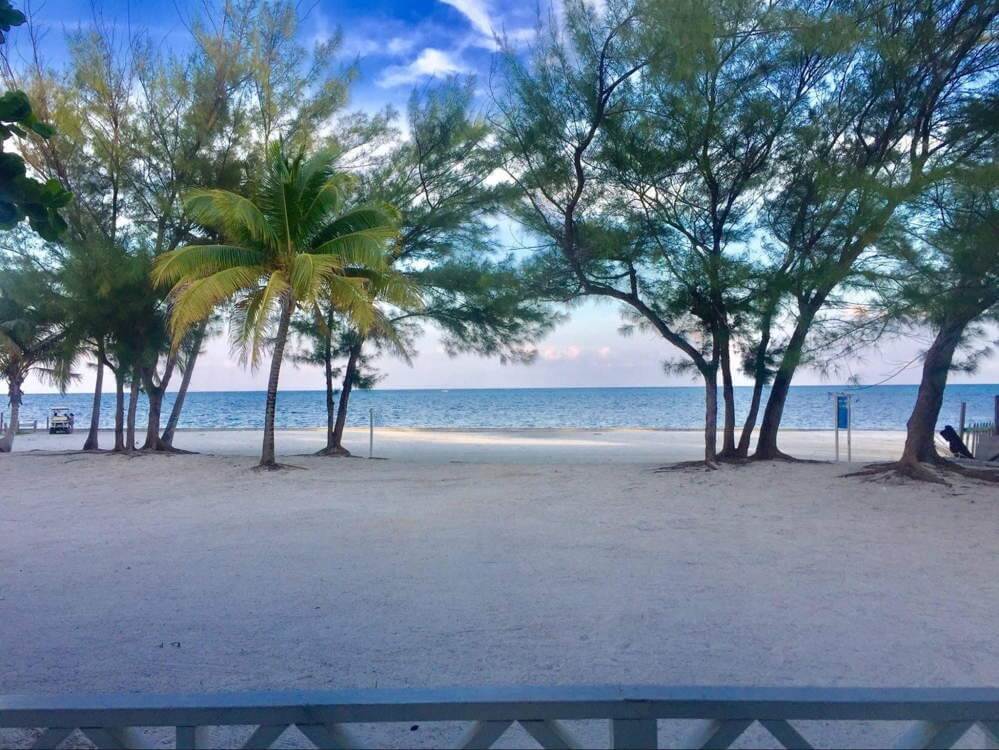 Today, the word is getting out. With additional flights from United, American, and Delta, plus new airlines offering direct service to Belize and affordable airfare, Belize is making it to the top of many vacation bucket lists. It is constantly ranked on worldwide publications, with recent features on Yahoo, International Business Times, and The Times. Most notably, a few months ago, Belize ranked on TripAdvisor's 2017 "Top 25 Destinations to Visit." What's meaningful about TripAdvisor is that the reviews are left by real-life travelers, not paid bloggers. With a majority of folks using TripAdvisor to plan their vacations, Belize's presence on it is powerful. Plus, Belize also received a special mention on TripAdvisor's "Top 25 Islands in the World" in both 2013 and 2014!
One of the most meaningful features of the BTB is their extensive data collection. Today, their quarterly update was released featuring 12 pages of jam-packed information about what's going on in the tourism industry. The chart below further illustrates the growing number of overnight visitors to Belize over the first half of the year compared to 2015 and 2016.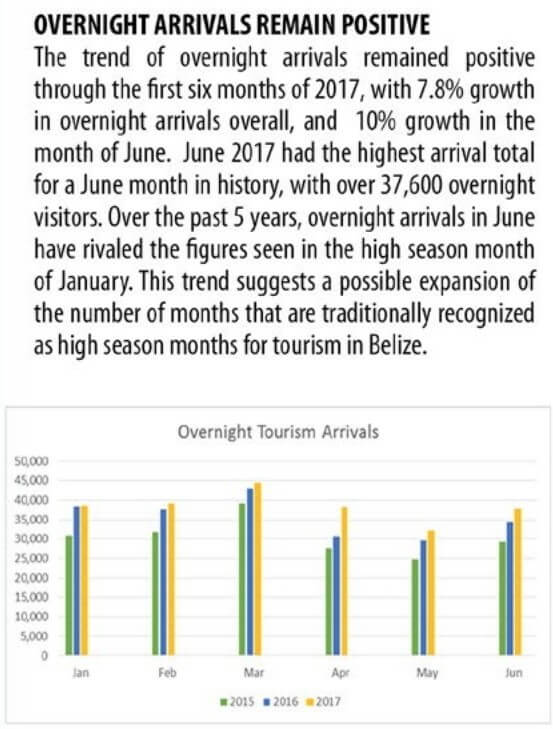 Belize saw month-over-month increases for the first half of 2017, for a total of 7.8% gain. The numbers continue to increase, with the highest percentage of growth occurring in June. June of 2017 had the highest arrival total for any June in history, with over 37,600 overnight visitors, boasting a 10% growth in that month alone. Hmmm, is low season shrinking? Numbers will tell in the report from the second half of the year.
A continuous increase in overnight visitors speaks volumes about the attractiveness of the country and its accommodation. The consistency across the board suggests this is a trend that won't be stopping anytime soon.
The reason I was excited to share this expansion update with you is because inquiries often come in asking about the next best international jurisdiction to buy real estate. Real estate investors are often setting their sights on being in the path of progress. Path of progress, meaning the markets haven't yet capped or plateaued. By being in the path instead of being at the end of the path, you have opportunity to do very, very well. This international airport expansion, among a handful of other country movements, is a very telling sign.
I don't have a crystal ball and don't know what's going to happen next year, or even tomorrow. But with the Dow Jones Industrial Average hitting even higher record-breaking numbers than Mike Cobb last reported (22,945.57 as of Oct. 16, 2017), moving some Wall Street-earned profits to diversify in a country that sits in the path of progress just makes sense.
Belize is not the same investor playground as it was five years ago. Infrastructure has improved (fiber optics just arrived to Ambergris Caye in August 2017) and real estate values are increasing. But you're still ahead of the curve. Think of Costa Rica today—a country that has had 20 to 30 years on the rest of the Central American tourism market. Real estate prices are higher than any other part of the region, and development still continues because people are still buying and vacationing there. Costa Rica has been a model market to mirror, and Belize understands that.
Why Belize?
Belize is a uniquely charming Caribbean destination widely admired for its picturesque azure waters, rich heritage, and relaxing "no shirt, no shoes, no problem" lifestyle. It boasts divine tropical beaches, a balmy eternal summertime climate, and welcoming, warmhearted locals. With attractive advantages including the ones you'll see below, it makes sense why Belize continues to rank at the top of destination lists around the globe:
Proximity to North America—less than two hours from Miami and Houston
English as the official language—no need to translate anything
Residency is easy to get and easy to maintain
Affordable Caribbean real estate
Rights—everyone is treated equally under the law for Property Rights (locals and foreigners)
Privacy and protection—attractive banking laws, private corporate registry, sophisticated trust legislation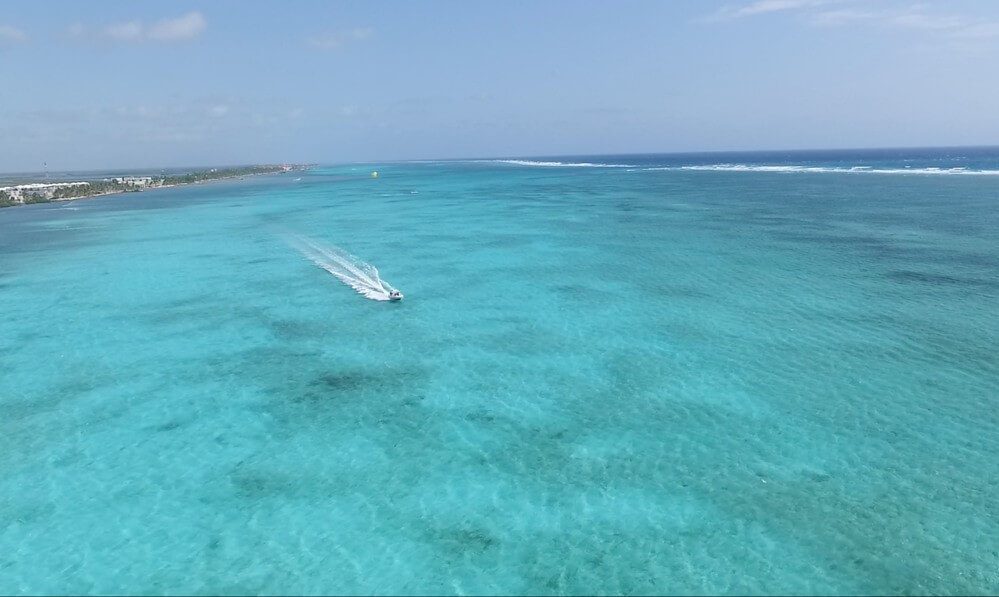 Bon voyage!

Rachel Jensen