"I would like to ask Marie Peay a question. I love following her writing about her Belize experiences and I especially love her clear (and inviting) writing style. Marie makes me want to get on an airplane and follow her path today!"
"I believe that she is now located in Corozal Bay—the location I am considering. I wonder if she could share a little more about where she decided to locate, such as the choices in the city versus on the outskirts of town, residences in neighborhoods or gated community, etc."
First of all, thank you for your kind words about my writings. I have always enjoyed writing and Belize continues to give me many opportunities to have interesting things and experiences to write about.
(I like the way you posed your inquiry.  Are you also a writer?)
Secondly, I will provide most answers to your questions from my own personal experiences. Other information will be what I have learned from the personal experiences of others.
You are correct that I am currently living in the Corozal area. Corozal Bay can be viewed from every room in my apartment. That view, as well as the breeze it affords, is the reason I have been living here for two-plus years. People who come by often ask me when I will be moving because it's such a nice location.
In answer to your question about "deciding where to locate," I'll give you a brief background.
My first visit to Belize was during a one-week mission trip to the Cayo district in 2013. After that, I knew I had to move to there. I started asking around about Belize while I was still in the States. I believe it was purely a divine, orchestrated series of events that opened the door for me to board with a wonderful family in the sleepy town of Punta Gorda (PG), in the southern part of Belize, on the Caribbean Sea.
My hostess was a Belizean who had worked for 30 years in New York, had built a large house in PG, and retired back to Belize. I didn't realize until later how valuable her experience in the States would be to me.
I wanted to get to know the locals and the cultures of the various groups in PG. Fortunately, my hostess was like a tour guide and a new friend all in one. She introduced me to the community, took me to different places and events, and even over to Guatemala. It wasn't long before I began to feel right at home in Belize.
Of course, there were some cultural differences. For one, my hostess liked to wash her clothes by hand and let them dry in the sun. I appreciated her showing me the process. But, by the following week, I had located a laundry service in town that I used regularly until I moved up north where I found another laundry service.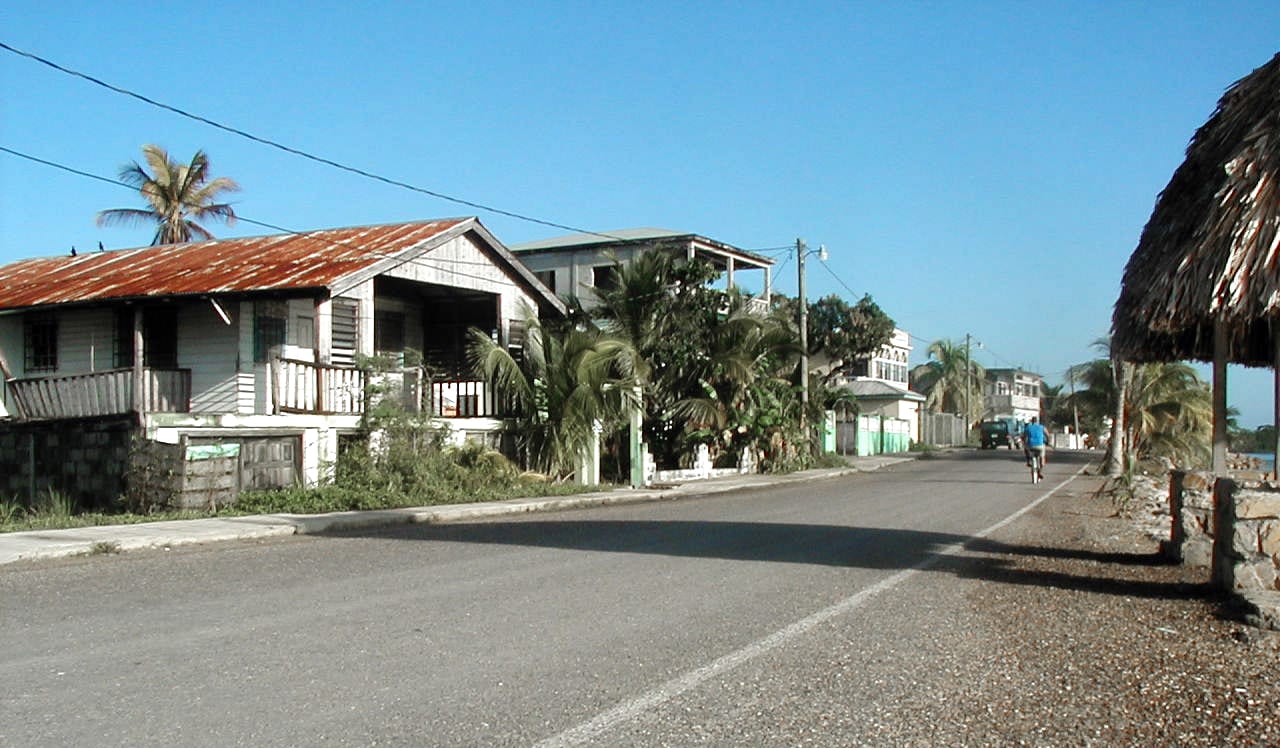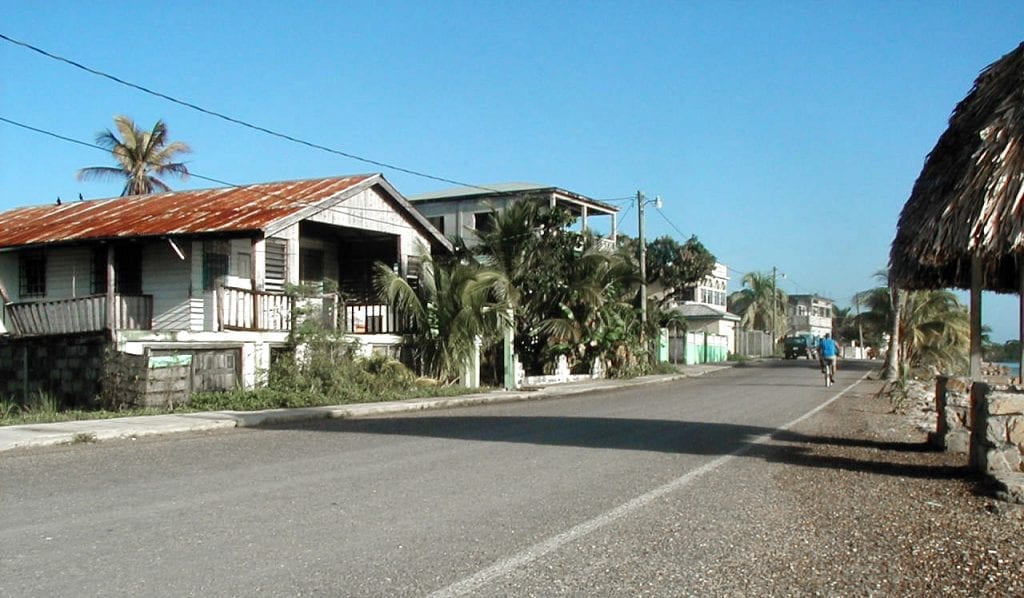 I had traveled with my hostess to the capital of Belize and had witnessed her being assisted with business matters by a retired teacher. I contacted this person and asked him if he had a counterpart in the Corozal area. The reason I chose Corozal was because I knew I wanted to live near the water. After looking at the map, this meant going north to Corozal, on Corozal Bay.
After getting in touch with a Belizean teacher there, we selected five days when he would be free during the Christmas holidays. I told him that I was looking to move to the area and needed him to show me apartments. He would not quote me a price for this service. He said this is what they do, but that I could give him what I thought was fair. I knew then I was in the right country.
He recommended a hotel that was in the center of town so that I could get around and see a lot of things during my five-day visit. The Bay was in short walking distance to the hotel. I took a domestic flight from the small airstrip in PG to the little larger airstrip in Corozal. On the way, there was an hour layover in the resort town of San Pedro on Ambergris Caye. I was thrilled to see golf carts and people moving at a much faster pace, as well as some neat gift stores.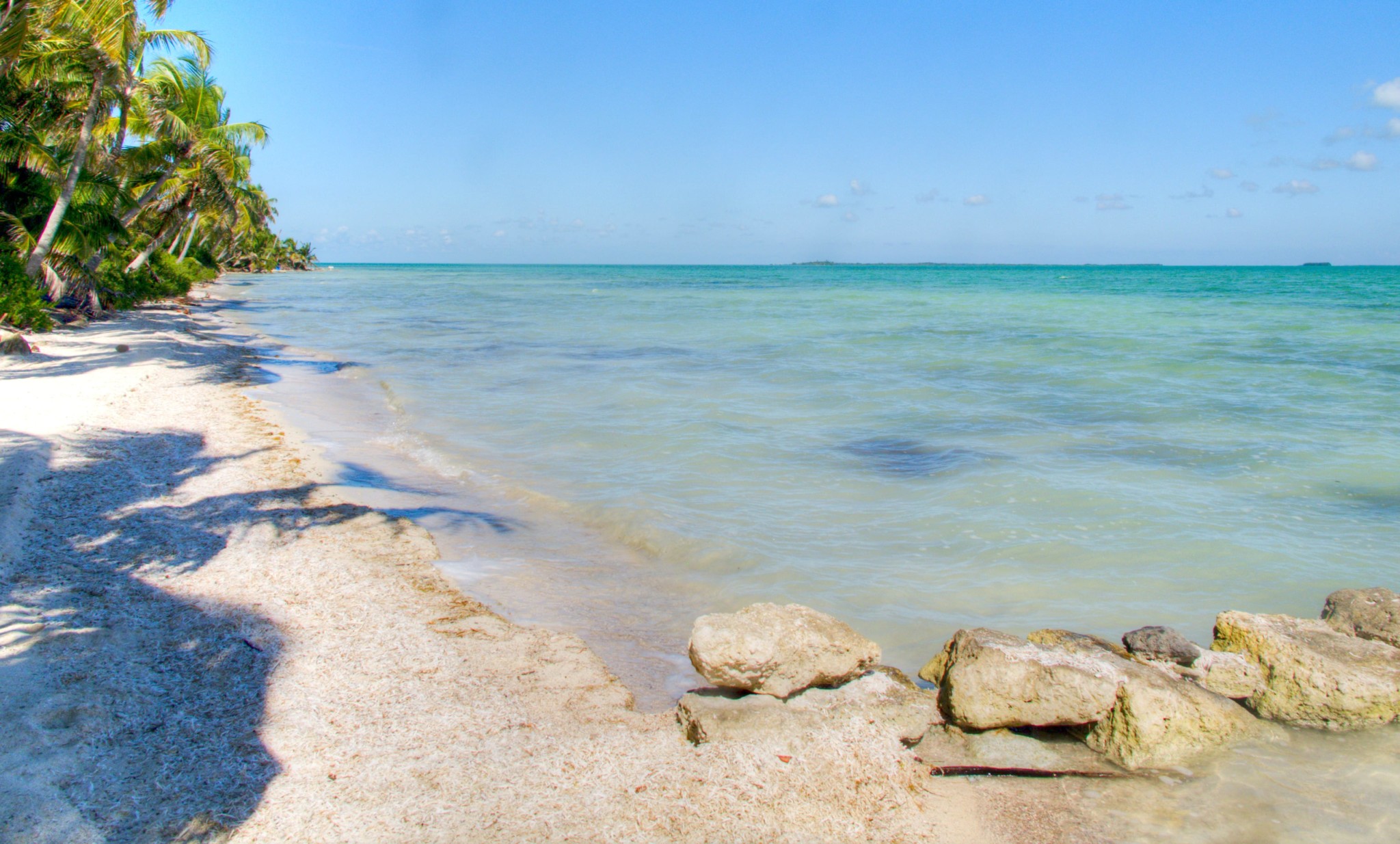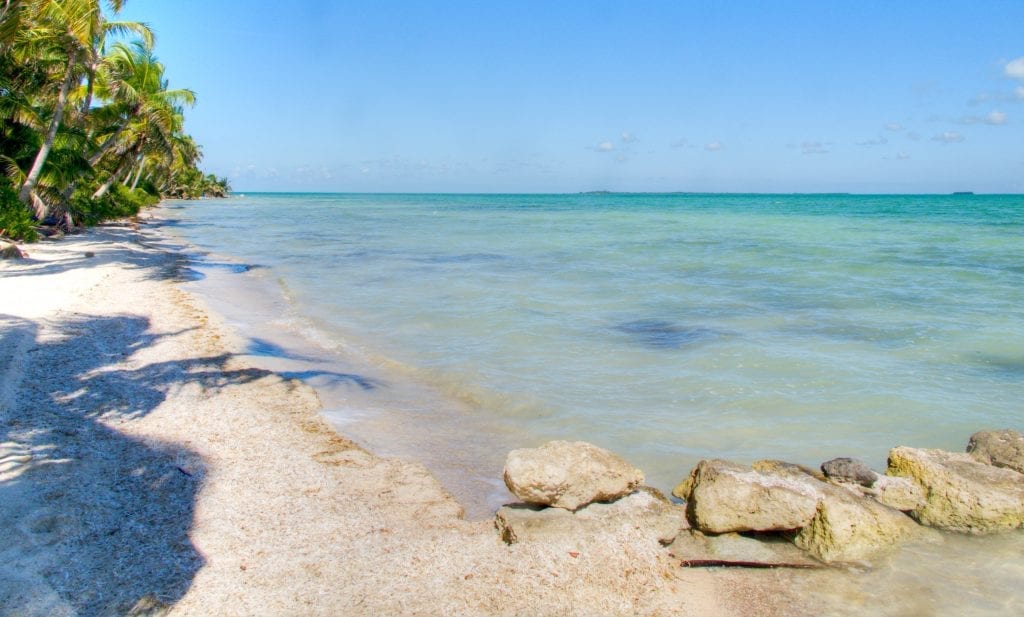 By the time I arrived in Corozal my guide had already checked out apartments that were for rent and pretty close to town. I had let him know that I wanted to have easy accessibility to shopping places because I would be using taxis when I first arrived.
We drove around town and I looked at various apartments. Belize does not have zoning laws like I was used to in the States. I noticed that a house with an apartment for rent could have a store or a small farm right next to it with a rooster that crowed at first light every morning. A few miles outside of town, I saw a very nice expat community that was well developed. The houses were of varied and beautiful structural designs along with condos that were for sale. I was not in the market to buy. I also saw villages outside of town with residential opportunities, some with parks, schools, and their own small stores. Some expats had cleared land and built nice houses there, but most of the inhabitants I saw were local people.
We finally came upon a small community about two short miles out of town where a few homes had been built, mainly by expats. This area also included some small resorts. One such place had a vacant apartment atop a couple of guest houses. My guide encouraged me to inquire if I liked what I saw. I did.
Fortunately for me, the apartment had just recently been put on the market. The current tenants needed to return to Canada and were not going to renew their lease. They allowed me to go in and see the place. I came out, let the owner know I was interested, put down a security deposit, and signed a lease for occupancy in four months. That was one of the best moves I have ever made. A swimming pool was included in the amenities of the apartment. How could I say no?
There are many opportunities for residential living in and around Corozal—both short- and long-term stays. Some expats are able to locate house-sitting arrangements. This is where the owners are out of the country much of the year and will give a great rate for someone to live in the home and keep up the landscape. Many of these homes are structured with two separate living quarters. I know some people who have been house-sitting for years and are quite satisfied with the arrangement.
My personal opinion is that if you are traveling alone, locate a place close to or in an expat area and live there while you become acquainted with your new home away from home.
"One specific question I have is this: Could you please explain how it is to go shopping in Chetumal, Mexico? How are you able to get your purchases through the border and back home to Corozal?  I only need one Walmart 'fix' maybe every six months or so, but would like to understand if it really is possible to do that and bring things home. The border-crossing experience, as infrequent as I am sure it will be, does concern me. Do you now have a car? "
Now, let's talk about shopping…
I find it a lot of fun and a nice change of scenery to go shopping in Chetumal, Mexico. Like you, I need a Walmart fix every now and then. Unfortunately, I need mine a little more often. Many times it's hard to find good dark chocolate in town. So, that's my excuse to head across the border at least every three months.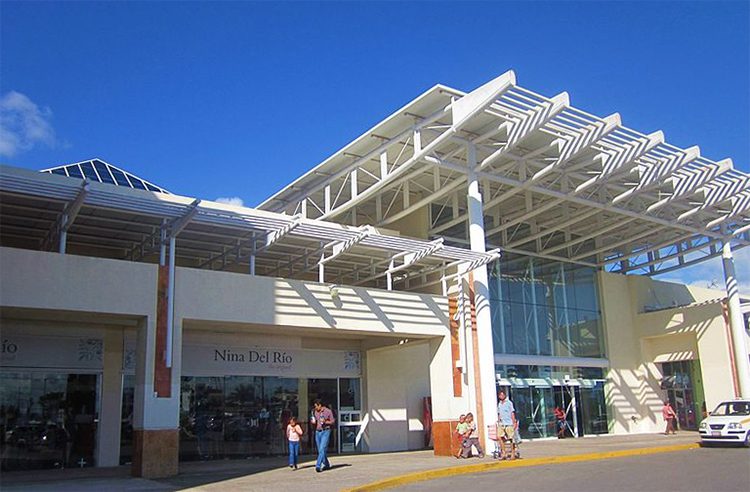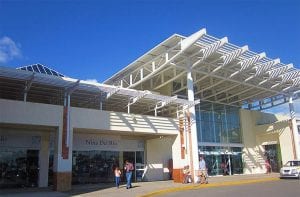 Because I am currently a QRP (Qualified Retired Person) resident, I do not have to pay an exit fee when I leave Belize. Those who do, pay about BZ$40 (US$20). Because I know I cannot bring in fresh fruits and vegetables, etc., I just let my eyes enjoy the wonderful groceries I see in Chetumal. I know I will be able to get produce from my town's many vegetable stalls during the week. This used to include leafy greens. Fortunately, a store recently opened in Corozal that sells several types of leafy greens that the owner brought in from the Cayo District. The word went out to the community fast, and I'm sure they were sold out just as quickly.
I still do not own a car in Belize. I have been thoroughly spoiled by the taxi services here. I've tried the local buses as an adventure or to travel with a newcomer who wanted the experience. Many expats like and use them and they are very inexpensive.
However, I prefer to get a local taxi for my trips around town. I know which ones will take my groceries up my spiral staircase so that I don't have to, which ones will let me practice my Spanish with them, and which ones work later in the day and on weekends.
I always use a professional transfer service when I travel any distance… or to Chetumal. The vans are clean, comfortable, and air-conditioned. The drivers are bilingual (not that I always need that service) and guide me easily through the border crossings. They are also on hand to remind me of what I can take back and what may be confiscated.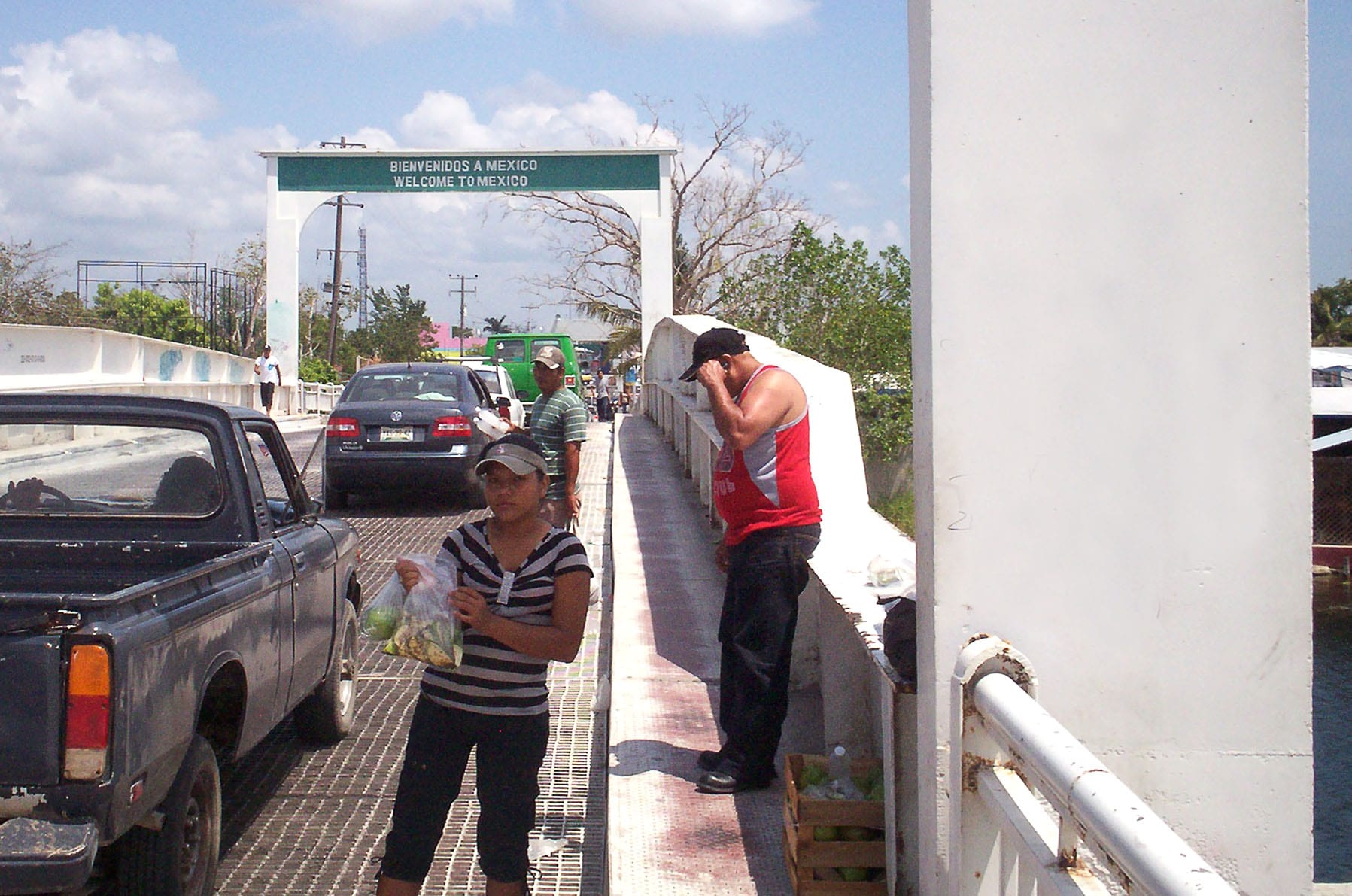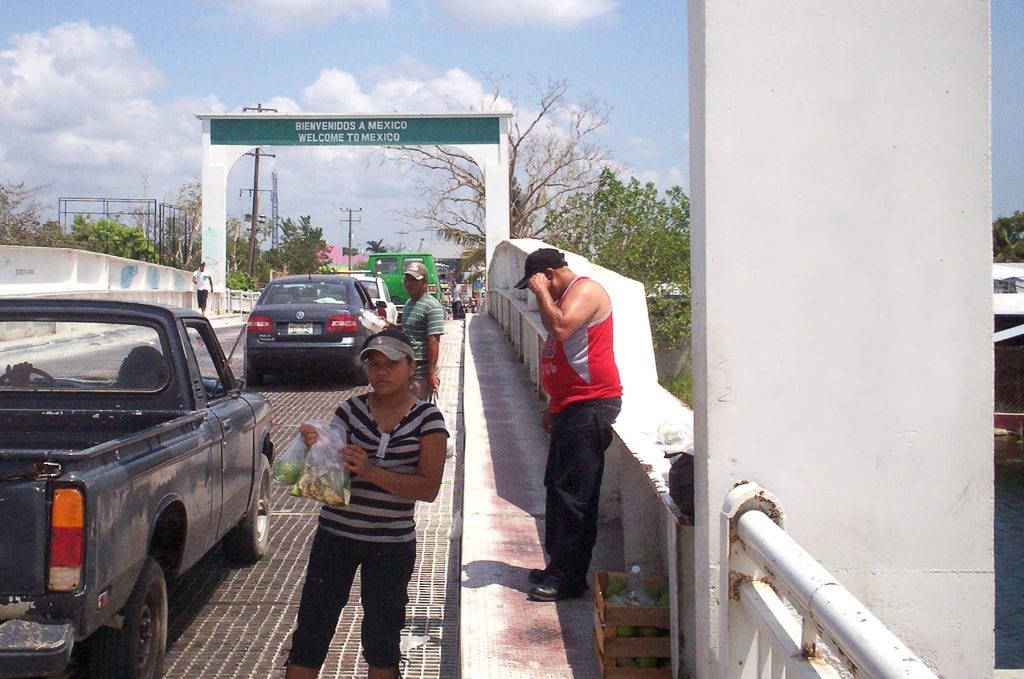 Some items can be brought back, but duty has to be paid on them. Unfortunately, it sometimes depends on who is on duty as to whether duty is requested. That's one thing I am still not clear about and would like for it to be standard. But the trip itself is always worth it for me. I try not to stay in one country more than three months. So, it's about time I head back across the border again soon. The chocolate is calling me.
Once you arrive in Belize, there are countless opportunities to meet people and get your questions answered here. Your concerns can be resolved. In my opinion, the positives far outweigh any challenges in this place many still call Paradise.
I hope this helps and that one day you can picture yourself here… in Belize!
Marie Peay
Belize Insider
This August 1st in Belize, the 179th Emancipation Day was observed, honoring when slavery was abolished in many former British colonies across the Caribbean in 1838.
Marking the end of one of the most tragic injustices in human history, Emancipation Day serves as a reminder to Belizeans about their cultural heritage. For the occasion, the UBAD Educational Foundation, along with their community partners, welcomed Dr. Patricia Rodney, the Guyanese sociologist to Belize.
Dr. Rodney is the late Guyanese activist and historian Walter Rodney's wife. He had become well known across Africa, Europe, and the Caribbean between 1960 and 1970, recognized for his writing and activism intended to improve the social and cultural standings of the working poor in Africa as well as the Caribbean.
Since his assassination, his family carried on with his legacy, and his wife, Dr. Rodney, visited Belize to share his thoughts on slavery, the abolition, and the still-lingering effects on modern-day societies.
During Dr. Rodney's presentation at the Gateway Youth Center in Belize City, she shared the following powerful message:
"Emancipation Day, is we know that the slaves were emancipated on August 1, 1838. They weren't given their emancipation. The slaves fought for their freedom, and so, all over the Caribbean, we have the same history, and should be celebrated, so that our children can know our history. If you don't know your history, you don't know where you came from. Then, you don't know where you are going. And I think that's a lot of the problem in the Caribbean, because we are in denial about who we are as a people. Everybody has a space, and everybody has a history."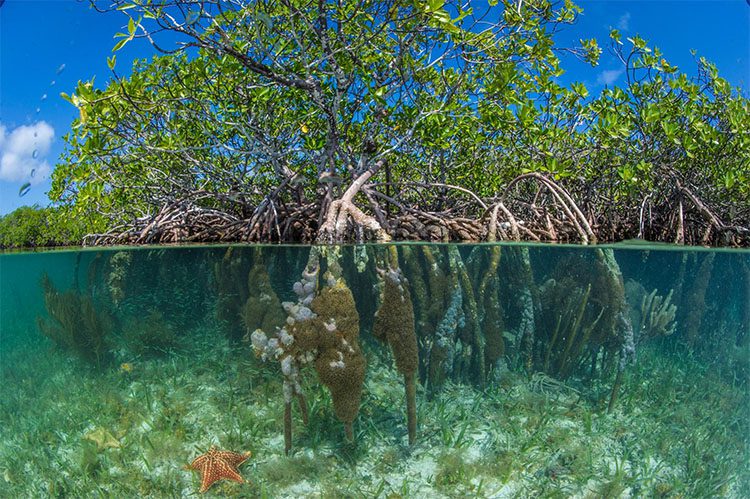 Discover One Of The World's Best Beaches
Listed by National Geographic as one of just 21 exclusively superb beaches said to be the world's best, South Water Caye's Pelican Beach is the one and only place in Belize where you can swim safely to the reef within minutes.
There, you are free to explore the South Water Caye Marine Reserve. This famous gem of wonder is full of tropical marine life, including coral, sea turtles, and many species of fish—all of which are visible in less than 20 feet of crystal clear water.