Welcome To Cayo—Exploring The Charms Of San Ignacio Town
It still gives me a shiver driving over the low bridge that connects the town of Santa Elena to her sister town of San Ignacio, and not only because it means I'm home and I get to see the beautiful Macal River. It's also because the rattle and shimmying of the clunky wooden bridge that is the gateway to San Ignacio still makes my heart skip a beat every time I drive over it.
The bridge has never collapsed from vehicular use, but I've never fully gotten used to it in my years as a happy resident here.
This is San Ignacio, located 72 miles west of Belize City.
On my left is the continually upgraded and expanded market, today allowing for full market days from Thursday through Saturday. The stalls selling fruits and veggies are generally open seven days a week.
On my right I pass the New French Bakery, the best bakery in the Cayo District.
If arriving by bus, you'd pull into the new town square, passing Atlantic International Bank, which I recommend for all your offshore banking needs. Then you'd be dropped off outside the new Cayo Welcome Center…
A Quick Guide To San Ignacio, Belize: Food, Fun, And Lodging
Prev
1 of 4
Next
This modern tourism information center and small historical and cultural museum is a great place to start your exploration of the Cayo District.
Inside, helpful and informed staff provides maps and advice amidst ancient artifacts on display. You can also watch videos of the local attractions and see pictures of the town from a century ago while you cool off under the air conditioning.
If you are driving, you can leave your vehicle in the center's secure car park located behind the building.
Next door to the Welcome Center is the town amphitheater, where concerts and ceremonies are held.
Completed three years ago with assistance from international grant funding, the Cayo Welcome Center and renovated town square have come a long way. A once dilapidated park, the area is now a vibrant spot where the community gets together to enjoy an array of shops, restaurants, and bars.
Venues In The Square
Bamboo Bar: Located across from the Welcome Center, this is one of my favorite watering holes. Often featuring nights of live music, this is a place frequented by expats, tourists, and locals alike…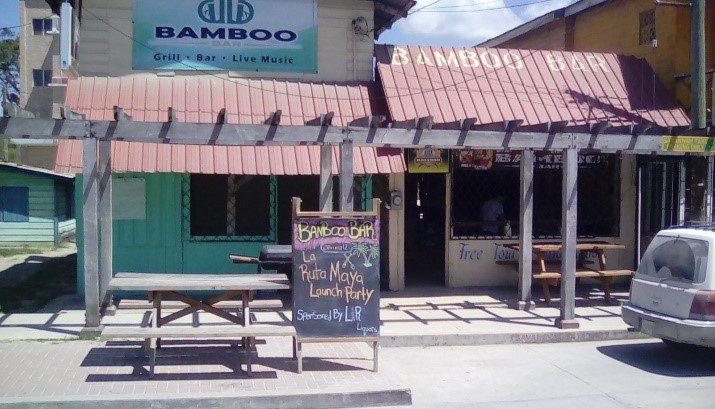 Champions/Mom's Backyard Bar And Eatery: For a quieter place to cool off and watch the world go by, head next door and upstairs from Bamboo to find this locale known for its great atmosphere…
D' Stock Burger: Serving good diner food at reasonable prices…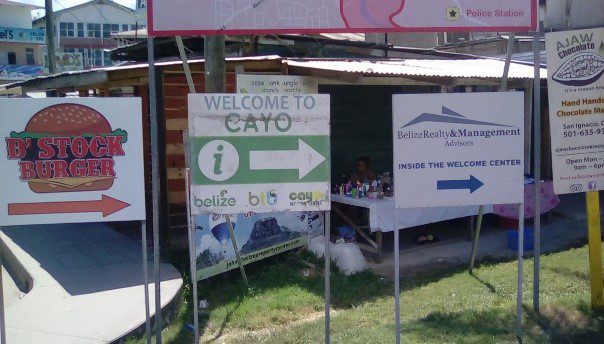 Blended: Famous for their smoothies, frozen drinks, and milk shakes…
Yoli's Pizza: Order by the slice or by the pie (remember that pizzas are not cheap in Belize due to the need to import specific cheeses and cured meats)…
Bamboo Tea: Teas, juices, and drinks from all over the world to wet your whistle.
In the square you'll also find clothing stores, furniture and appliance stores, an agricultural and veterinary supply, a spice store, corner stores, Heritage Bank, pharmacies, and more.
The Action Along Burns Avenue
Burns Avenue starts at the police station in San Ignacio and runs down into the main intersection in town. Two main banks are located at the top of the avenue, Atlantic Bank and Scotia Bank.
Beyond these are shops, fast food takeaways, clothing stores, the Casa Blanca Guesthouse, and one of the most popular restaurants in town, Ko Ox Han Nah (formerly Hannah's).
Across the road from Hannah's is its sister store, Meat Shop, where you'll find the best cuts of meat and cheeses in San Ignacio.
From there, a pedestrian street designated for tourism and recreation beckons.
Crowds are out in the early and late morning and early afternoon. Things quiet down until sunset, when the temperature cools and the evning crowd emerges looking for fun.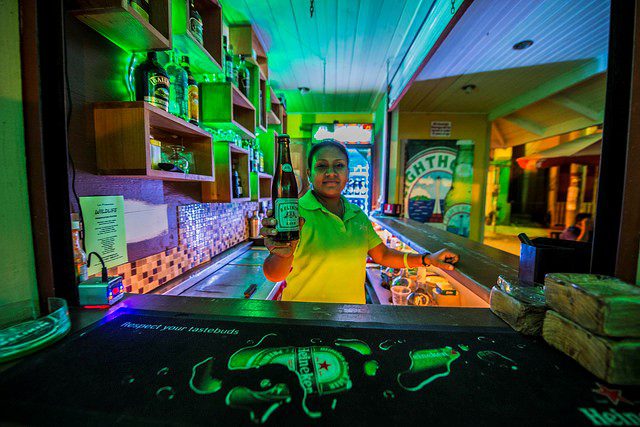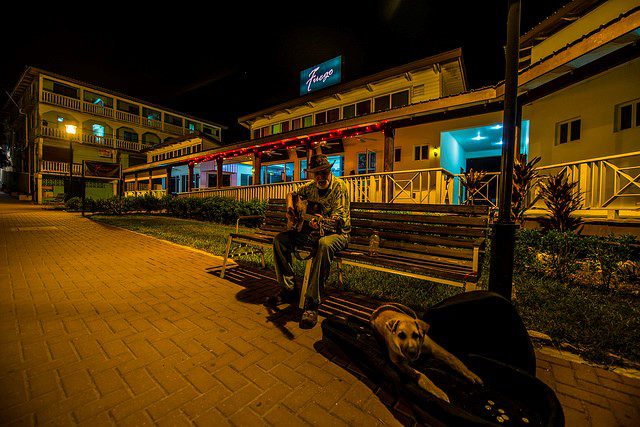 Nightlife in San Ignacio (©BTB)
Going hand in hand with the venues you pass are the street characters you see. The Rastafarian looking gentlemen peddling jewelry or aromatics are harmless and usually fun. These guys are typically up for a joke as they try to sell you their wares.
While very common and part of the heritage and culture of Belize, marijuana is illegal here. Whether you partake for medical, stress relief, or social reasons, be aware of where you are and be discreet.
Serendib Restaurant: Great Indonesian and local food.
Eva's Restaurant: Cayos' original hangout, now frequented by expats for midday coffee and a beer or two.
Back To My Roots: Rastafarian-themed wraps and smoothies.
Tandoor Restaurant: Tasty Indian food and cocktails.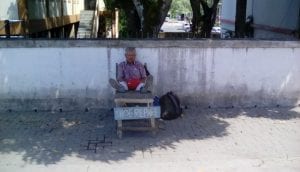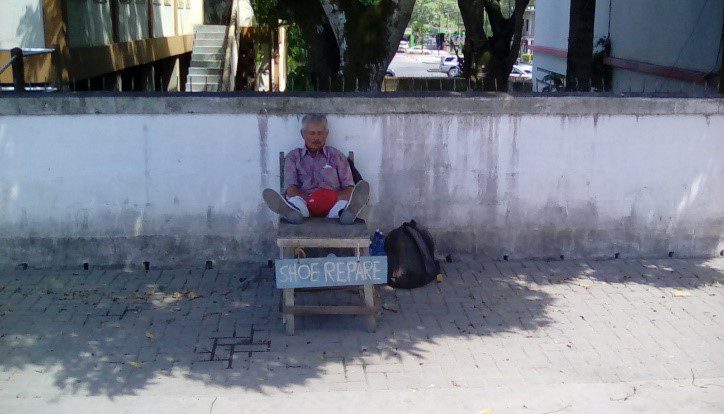 Belize Bank: The largest (but somewhat embattled) bank of Belize.
Dibary: San Ignacio's newest clothing and accessories chain store.
Max's Adventure Tours: Ask for Max; he'll take care of you. He also fixes washing machines.
On Burns Avenue you'll also come across appliance and furniture stores, a shoe repair stand (if you can avoid the rush), Central TV & Internet (CCV), BTL (the main phone company), UPS, hardware stores, guest houses, and more.
Further down towards the end of Burns Avenue is Guava Limb, the healthiest restaurant in downtown San Ignacio.
A (Very) Brief History Of San Ignacio
San Ignacio achieved town status in 1904. Before that, it was a logging outpost, first for logwood—valued by the crowns of Spain and England for the popular dyes that could be extracted from it—then later for mahogany.
An offshoot of the award-winning Chaa Creek Eco Lodge, Guava Limb's international menu of delicate flavors is worth the treat.
In-Town Activities (Other Than The Pubs)
While much smaller than other Maya sites, the Cahal Pech ruins are worth exploring before checking out the much larger Xunantunich and Caracol ruins located out of town.
Iguana Sanctuary: San Ignacio Resort Hotel has an iguana hatchery and breeding program on their grounds.
Go up the steep hill beside the police station. The hotel is on your left at the top.

Kriol 101
Proverb: Do-so no like do-so.
Translation: Those who do certain things don't like those things to be done to them.
Meaning: The bad we do to others is resented when it is done to us.
Swimming Pools: There are several hotels in town that allow outside guests to use their facilities for a small fee (BZ$10). The best in town are:
Cahal Pech Hotel: Located on top of the largest hill in town and beside the ruins.
Midas Resort: You'll find this on Branch Mouth Road about 500 yards from the market.
When you come to San Ignacio for jungle and archaeological adventures, be sure to explore the scene along the square and Burns Avenue, the most happening places in town!
Con Murphy
Belize Insider
Belize It Or Not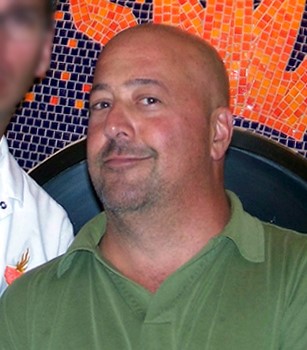 When Andrew Zimmern, host of Travel Channel's popular program, Bizarre Foods, came to explore Belize for the taping of his show, he sunk his teeth into Maya-style pork brains, as well as—wait for it—the country's most prized… rodent!
That's right, the Royal Rat, said to have been served to Queen Elizabeth II, is also known as the Gibnut or Paca and is a must-try Belizean delicacy.
How do you like your split pea soup? Spice it up with pig snouts or pig tails as they do in Belize—a comfort food served with handmade dumplings over rice.
Peccary (also known as javelina or skunk pig) is a commonly loved dish. Try it stewed, roasted, or smoked. The same is true for armadillo, served in tacos or ceviche.
When you wake up with a hangover, all you need is a cup of the famous Belizean cure-all soup: cow foot or cow tongue—sure to set you straight.
A few other must-try bizarre "Bel-eats" include iguana (called "bamboo chicken" locally), stinking-toe (bukut pods), river turtle, and more.
Bon appétit!
Comments