Belize, in Central America, is home to pre-Hispanic Maya archaeological sites as well as dreamy Caribbean beaches. Once a British colony, it speaks English and attracts a lot of foreign property buyers from North America and the U.K., and, as such, its real estate market shouldn't slip off your radar. As to be expected, the white-sand beaches are luring and oceanfront homes make a tidy profit.
However, things are afoot in Cayo, the inland region that borders Guatemala… Although the number of sales completed on inland property increased by 15% while oceanfront saw 30%, Cayo's sales will continue to rise and so will value appreciation. One Cayo real estate agent has commented that he sold more property last year than he had in all five preceding years combined.
Roll Over, Indiana Jones…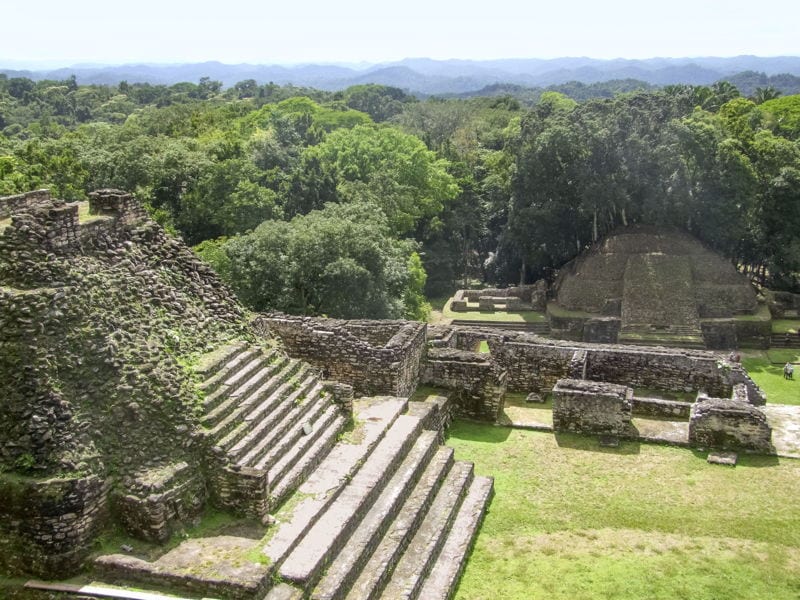 Cayo offers a rich Maya culture. Locals often come across pre-Hispanic relics while digging vegetables in their garden. Fancy yourself as the next Indiana Jones? Now's your chance! The region has pyramids galore but, for the moment, its real estate is a smidgen of any Mexican equivalent (Mérida, next to the famous Mayapán ruins, for example, hits US$1,250 per square meter or more).
As well as attracting all the ancient-culture aficionados out there, Cayo also draws people interested in an eco-friendly and adventurous lifestyle. Thanks to the jungle, Cayo offers plenty of outdoor activities. Not only are full-time expats lured into relocating, but tourists are also catching on and realizing that Belize has more to offer than white-sand beaches.
Cayo is Belize's second most visited tourist destination and less than a two-hour drive from the international airport. Temperatures are cooler than on the coast and the region is out of the way of any hurricanes. This means you don't need a concrete house to live in Cayo securely.
What's The Bang For Your Buck?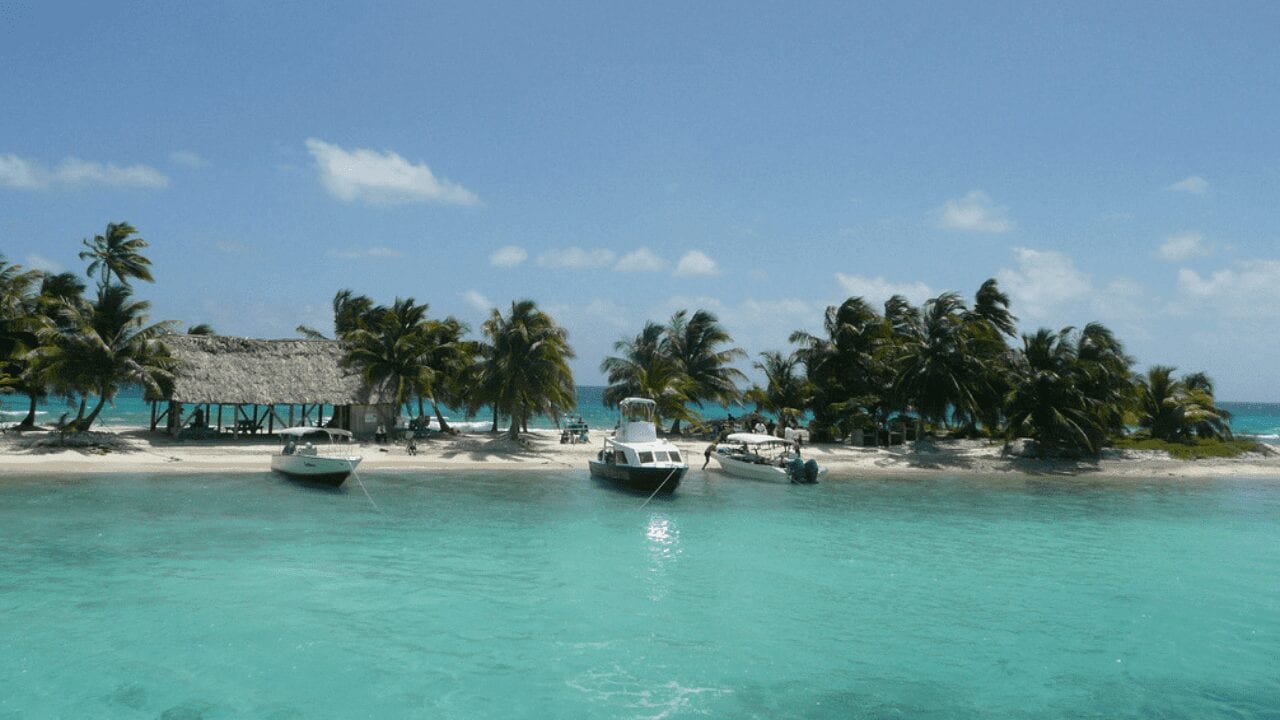 Forget ocean views, waking up to the river is most in demand. Since 2015, riverfront properties have seen up to 25% appreciation. Compared to seaside destinations, properties in Cayo are excellent value for money. San Ignacio, Cayo's main town, fetches US$915 to US$1,300 per square meter. The coast sees anything from US$1,500 per square meter upwards. But Cayo isn't totally independent from the Caribbean coast…
Major hotels are opening up along the beach. When finished, they will attract many tourists who, thanks to Belize's manageable size, will be doing tours inland to Cayo. Some will even be splitting their time, staying in Cayo for a few days before hitting the beach. Developments on the coast will have a positive ripple effect on Cayo and real estate demand will consequently continue to grow.
A Tale Of Two Cayos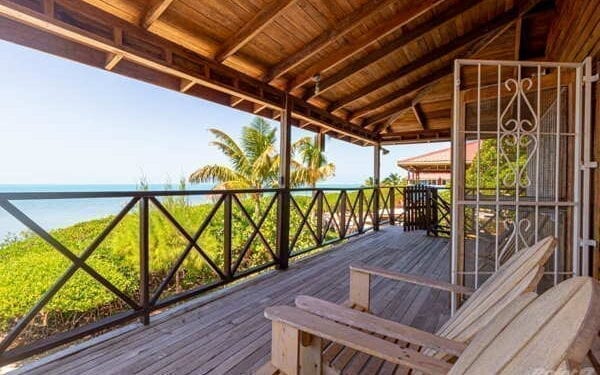 One expat who lives in Cayo has pointed out, "There are two markets for in Cayo real estate: the market for locals, with simple houses that are built to local standards, and the expat market, which is geared more towards the Americans and other expats. There is a big difference between these markets in price, quality, and size of houses."
However, I have identified a third market—the build-it-yourself market. We have already published here a two-part series on building your own home in this idyllic country. Clickhere, for Part I andhere for Part II. Belize Insider Kacie Crisp explains all there is to know about this building your own home in Belize.
Market Trends Are Changing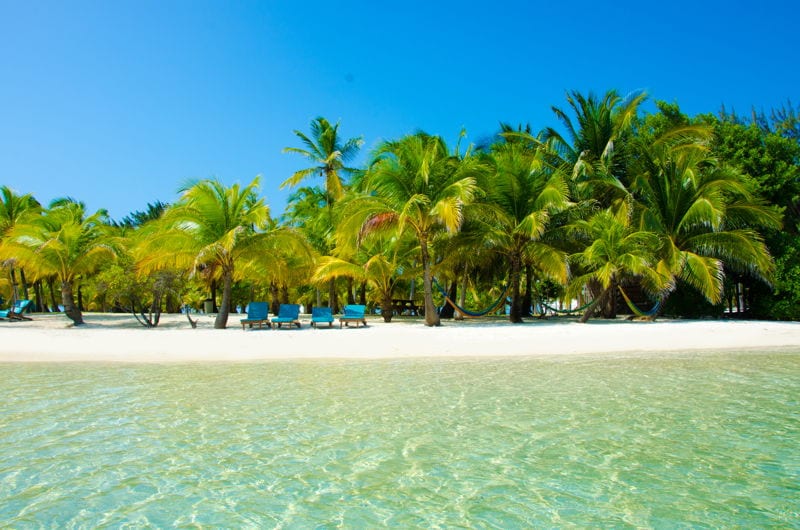 In the past, the trend was for foreign buyers to purchase retirement properties, but nowadays a majority are looking for profit-making real estate such as smallholdings (small tracts of agricultural land) or guesthouses.
This is all thanks to tourism.
A luxury treehouse in Cayo is currently on the market for one-and-a-half million bucks and rakes in US$300 a night as a short-term let. But this is an extreme example. Most properties that expats are interested in cost about US$100,000 if they don't overlook a river and US$150,000 if they do. One-bedroom-but-sleeps-four jungle lodges fetch from US$50 to US$70 a night on Airbnb, which is thriving in Cayo.
Local agents say that 70% to 80% of their buyers are foreign, predominantly from the United States and, until recently, Canada (the dive in the Canadian dollar slowed things a little). Although many U.S. citizens take advantage of Belize's retirement program, which offers a residency visa and tax breaks, recently Cayo has been attracting many more families… hence the trend for money-generating properties.
Mick and Lucy Fleming were among the first U.S. expats to make Cayo their home. When they arrived back in 1981, they set about constructing theirBelize Jungle Resort, which these days is rated one of the best eco-lodges in the entire world. Their project continues to win recognition as one of the Caribbean's best examples of sustainable, green tourism.
If creating an entire resort is a bit too ambitious for you, but on the other hand Kacie Crisp's build-you-own-home approach sounds daunting, Cayo offers a happy medium—an off-grid community where you can be self-sufficient yet enjoy first-class infrastructure and amenities. Just 10 minutes from San Ignacio, lots in this specially structured community range in size from 1/8 to 1/2 acre, and prices start at US$28,000 and go up to US$65,000. The developer also offers financing and building is supervised so you aren't left scrabbling alone.
Have You Seen The Light?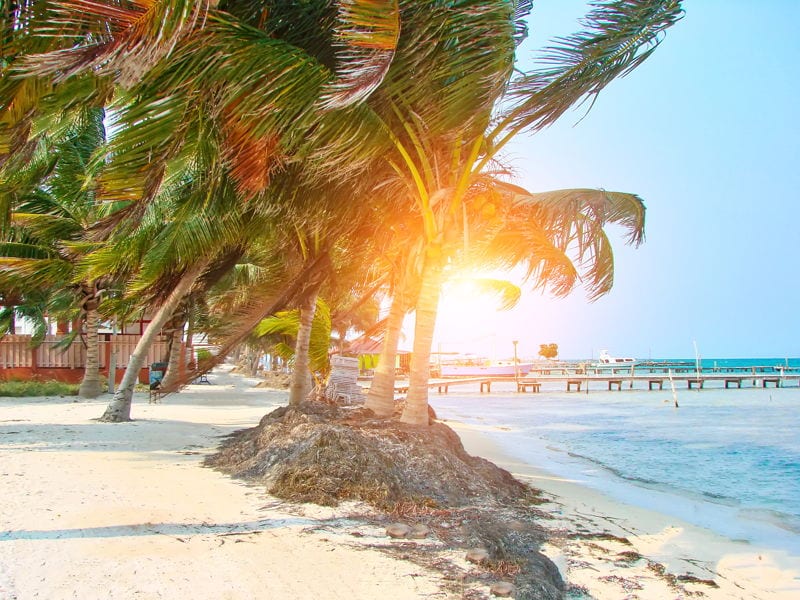 Cayo real estate and the property market here is dictated by three main factors: infrastructure, outdoor activities, and tax and residency incentives.
Infrastructure
How far the property is located from paved roads influences the property's price—go 5 or 10 miles on a dirt road and prices drop significantly… but so do utilities and service provision. Homes in San Ignacio, Santa Elena, and most villages are on the grid, but if you want the jungle experience you will probably have to start digging a well and putting up solar panels. Relying on imports makes solar panels expensive yet still a common option, as many foreigners who relocate to Belize are particularly eco-friendly. On the plus side, though, when in the countryside and down a dirt road, you only pay property tax based on the value of the land rather than the land and structure combined (more on property taxes later).
Activities
Outdoor pursuits and cultural interests are the tourist draw, and the tourist draw is often how the property becomes profitable (like I've mentioned above with Airbnb). Have a pyramid in your backyard and you'll get tourists, but, of course, your property's price will go up. As an investor, that's just what you're looking for.
Residency, Tax, And Banking Incentives
Belize offers tax-free living, with legal residency available through a few programs, the most popular being the country's Qualified Retirement Programme (QRP). Foreign residents, including North Americans, pay no tax in Belize on non-Belize income. So, you could get approved for QRP and reduce your overall tax burden to virtually nothing. To apply for the QRP program, you must be 45 or over—a citizen of the U.K., Canada, or the States—and have an income of US$2,000 per month. In some cases, dependents can be included in the program. QRPs can still conduct businesses in Belize, as long as the business operates outside of Belize (i.e., for non-Belizean clients) and you don't employ Belizean citizens—for ideas of what sort of jobs qualify, go here…
Belize places no restrictions on foreigners buying property and, although the process may be long-winded, local mortgages are available. They generally amount from 40% to 70% of the property's cost but have high interest rates for U.S. standards.
Property taxes are low. To put this in perspective, a house valued at US$1 million would expect to pay US$200 annually in property tax. The highest rates are found not in Cayo but on the coast. Properties are usually taxed at about 1.5% to 3% of the assessed value. The assessed value is generally around 15% to 20% of the current market value. Both land and dwelling are taken into account (except in the case mentioned above—live down a dirt road and you are assessed only on land value).
Going offshore can be a tricky business when you chose obvious destinations that the OECD is all too aware of. Places such as Panama are famous tax havens and consequently attract a lot of attention. Belize is quieter, however, yet still an offshore paradise.
Every bank must maintain a minimum of 24% liquidity at all times, and bankers must respect bank secrecy. Belize is one of the easiest places in the world to open an offshore account. And Lief Simon,Offshore Living Letter's Editor, knows… he's done it.
How To Take The Jungle Plunge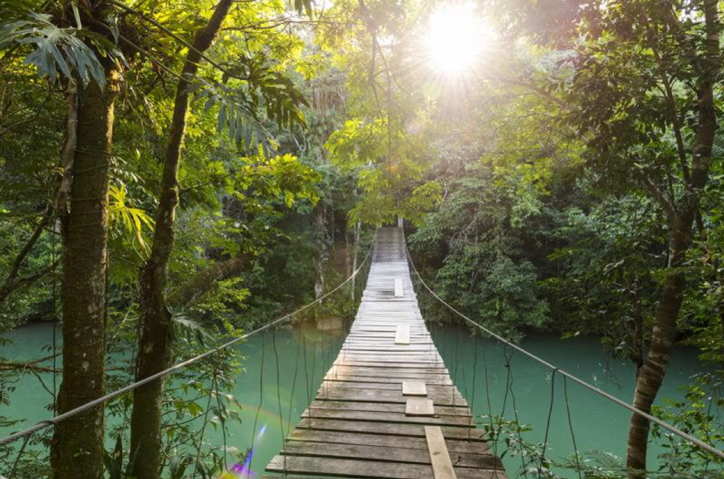 Thanks to Belize's British past, her legal system and real estate process reflect that of the U.K. and the United States, so there are not many things to trip you up.
Here's the process:
Hire an attorney and get them to check that the property has the proper title and that the seller is in fact the owner.
Next make an offer, negotiate, and agree on a price for the property. Once you have agreed on a price, you will need to submit a written offer to purchase and pay a deposit.
Pay stamp duty and closing costs. Stamp duty is 5% of the purchase price for Belizeans. Foreigners pay 8%. Your real estate agent should tell you this information but not all of them do. Make sure you check in advance and avoid paying the stamp duty on personal items.
In Belize, the seller pays the real estate agent's commissions. The buyer pays for all the closing costs plus the 8% stamp duty. If you are the buyer, make sure you know it is not your responsibility to pay the real estate agent's commission.
Where, When, What, How
Five miles down a dirt track in Cayo… Now… Land to build on… Making the most of Belize' QRP and tax-free living.
Samantha Russell