International headlines were made when an expat couple was murdered in min-May, their bodies found in a sugarcane field in a rural area of Corozal, Belize.
"Stop promoting a violent, crime-ridden country as safe!" complained a loyal reader of Live and Invest Overseas, outraged that we could ever recommend Belize as a destination to live or invest in.
But, as is common, the reader was reacting to a news headline she read online without seeming to have read the entire story.
Let's review the facts of this case in particular, and of Belize in general, to see if this assumption is fair or even accurate…
The Facts Of This Tragic Case
The bodies of Francesca Matus, a 52-year-old from Canada, and Drew Devoursney, a 36-year-old, retired marine from the United States, were found between Chan Chen and Patchakan Village on May 1, 2017.
Shortly after this grisly discovery, the police caught a suspect, whom, as of this writing, they were still questioning.
We know his name is John Deshaies.
He is Canadian.
And he was very well known to the victims—he rented the lower level of Ms. Matus' duplex.
This was not a random act of violence, nor a reflection of the level of crime committed by locals, nor the targeting of expats by Belizean criminals.
The alleged perpetrator was being sought at the time for another crime, the burglary of a casino in Placencia.
Crime In Belize: The Reality
The Overseas Security Advisory Council (OSAC) was created in 1985 under the Federal Advisory Committee Act to promote security cooperation between American private sector interests worldwide and the U.S. Department of State.
OSAC rates Belize's crime frequency as "high," rating better than only two other countries in the region.
To understand why, and what the reality is on the ground, let's look at specific types of crimes that occur in Belize…
Murder
Because of Belize's tiny population and a chronic gang problem in certain areas of the Southside of Belize City, Belize regularly ranks high in surveys of murder rates by population, with 40 murders per 100,000 people (less than Detroit and Baltimore in the United States).
| | |
| --- | --- |
| Year | Total Murders |
| 2015 | 119 |
| 2014 | 123 |
| 2013 | 99 |
| 2012 | 145 |
Most of these murders are committed by street gangs on other street gangs. As such, with the exceptions of Regent and Albert Streets, the Southside of Belize City is best avoided at night.
Commenting on this nebulous figure for murders, my buddy Phil made an interesting point: "Put things in perspective… the world rankings of the most dangerous cities in the world has Caracas, Venezuela, in last place with 120 murders per 100,000 people.
"Englewood, Chicago, beats that hands down at 132 murders per 100,000 people—and that's based upon a solid 36 murders in the last 12 months."
Vehicle Theft
Vehicle theft is very rare, but break-ins do happen. Best to keep any valuables out of sight.
Sexual Assaults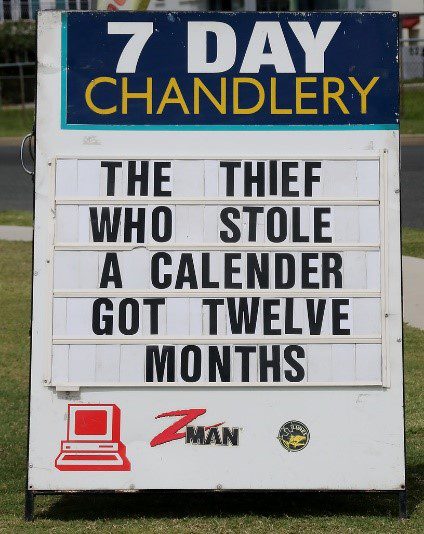 While not as macho as other Central American countries, certain socio-economic groups have some less-than-enlightened attitudes towards women.
Women should take care when out at night, especially if traveling alone.
Women should not walk alone in remote or dark places, especially at night.
Petty Theft
Stealing of bicycles and tools left unsecured is common in many areas. Lock them up or get a dog.
Burglary
This does occur, and most homes have burglar bars to deter it. I was burgled once when I left for two weeks, but I neglected to have someone check on my place while I was away and had badly installed burglar bars.
Tourists
Major crime remains low in tourist areas, however, some archaeological sites close to the Guatemalan border have military patrols present to ensure visitors' safety.
Corruption
Political corruption occurs in Belize. For instance, a scandal involving government ministers and senior immigration officials regarding the sale of visas is currently under investigation.
Smuggling
Like many countries in the region, Belize is a transhipment point for narcotics on their way north to the United States.
The smuggling or bootlegging of foreign beer and liquor is a national pastime in Belize. Recently, a police patrol vehicle filled to the brim with contraband beer was caught by customs.
Human Trafficking
As with narcotics, many people with aspirations towards a better life use Belize as a route to get to the United States from more southern-lying countries.
Money Laundering
Recent tightening of offshore and onshore laws and rules imposed by the United States has made money laundering less attractive in Belize.
Road Safety
The rainy season and poor road conditions make driving in Belize somewhat dangerous.
One must drive defensively and take care on all roads—more so on gravel roads.
There are only three paved highways in Belize: the Western (George Price) highway, the Northern (Philip Goldson) Highway and the Southern (Hummingbird & Southern) Highway.
Emergency Numbers
Police
Belize City: +501-207-2222
Belmopan: +501-802-2221
Benque Viejo: +501-803-2038
Caye Caulker: +501-226-0179
Corozal: +501-402-2022
Dangriga: +501-522-2022
Independence: +501-523-2022
Orange Walk: +501-322-2022
Punta Gorda: +501-722-2022
San Ignacio: +501-804-2022
San Pedro: +501-206-2022
Hospitals

Private
Belize Medical Associates
5791 St. Thomas Street, Kings Park, Belize City
Tel: +501-223-0303
Main Public Hospital
Karl Heusner Memorial Hospital
Princess Margaret Drive, Belize City
Tel: +501-223-1548
Regional Hospitals
Western Regional Hospital
Florina Avenue, Belmopan
Tel: +501-822-2264
San Ignacio Hospital
Bullet Tree Rd, Cayo
Tel: +501-824-2066
San Pedro Clinic
San Pedro, Belize
Tel: +501-226-2918
Punta Gorda Hospital
Punta Gorda, Belize
Tel: +501-722-2026
Orange Walk Hospital
Orange Walk, Belize
Tel: +501-322-1468
Air Ambulances
Air Ambulance Professionals
Ft. Lauderdale Executive Airport
Hanger 36B, 1535 S. Perimeter Road
Ft. Lauderdale, FL 33309
Tel: 1-800-752-4195; 1-954-491-0555
Fax: 1-954-491-6114
www.airambulanceprof.com
To Reach The Airport From Remote Areas In Belize ASAP
Astrum Helicopters
Mile 3.5 George Price Highway
Belize City, Belize
Office: +501-222-5100
Fax: +501-222-5105
www.astrumhelicopters.com
Ambulances
Belize Emergency Response Team (BERT)
P.O. Box 1370
1675 Sunrise Avenue
Coral Grove Area
Belize City, Belize
Tel: +501-223-3292
Cell: +501-610-3890
Fax: +501-223-0549
Email: info@bertbelize.org
Country-Specific Vaccination And Health Guidance
For information on vaccines and health guidance, visit the Centers For Disease Control and Prevention website.
Embassy Of The United States of America
Floral Park Road
Belmopan, Cayo
Belize
International: Dial 011 +
Phone: (501) 822-4011
Fax: (501) 822-4012
Email: embbelize@state.gov
Office Hours: Monday through Friday, 8 a.m. to noon and 1 p.m. to 5 p.m.
Emergencies Only (after hours) Dial 011 + (501) 610-5030
Wet roads, especially after a period of dry weather, are especially dangerous.
Watch out for pedestrians, cyclists in dark clothing (no street lights after dark), drunk drivers (anytime), buses driving at 80 mph, and suicidal stray dogs that launch themselves at your vehicle (unfortunately too common).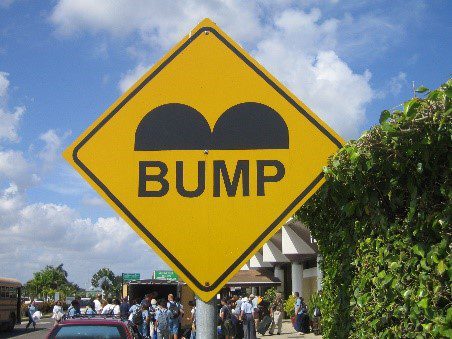 Also, be aware of unmarked speed bumps on the highways. These have cost me a fortune in repairs.
Hitchhiking is common, with rides most often offered in the back of pickups. Be aware that if you give rides in your pickup bed, you are assuming some responsibly and liability for those you are carrying.
Theft of spare tires is not uncommon. If the wheel is attached to the back of the vehicle, use a security lug nut to prevent annoyance.
Taxis
Real ones have a green number plate; don't use unlicensed cabs. OSAC recommends that ladies don't travel alone in taxis after dark.
Terrorism Threat
Very low. Who would bother?
Political Violence Level
Low.
Kidnapping Threat
Low.
LGBT Issues
With homosexuality having been legalized last year (a first in the Caribbean), attitudes about the LGBT community are changing quickly in Belize.
However, be aware that a culture of machismo coupled with alcohol can bring negative reactions to overt acts of affection between same-sex couples in certain low-brow bars and other dives.
Drug-Related Crimes
These occur but don't usually spill out into the general population.
Police Response Time
The chronically underfunded and underequipped police force may take longer than expected or required to respond to an emergency, especially outside smaller towns or in rural areas.
Extortion by police is uncommon. However, you might be offered the option of a dubious "on-the-spot fine" if caught for a minor infraction, rather than go through the process of getting arrested, bailed, etc.
Be careful, as it is illegal to bribe a police officer, and overtly trying to bribe the wrong officer or being dismissive while you do so (like one might do in Mexico), could be seen as offensive, causing you much more grief than the infraction you were originally caught for.
Scams
Like anywhere, scams exist. The most common are to do with property purchase or residency.
Real estate scams are becoming less common now, but as they say, caveat emptor. Deals that are too good to be true usually are, and greed is a motivation that can come back to bite you fast. Do your due diligence and make sure you know that the parcel of land you are buying actually belongs to the guy you are paying.
When it comes to visas, "I've got a cousin that can get that done for you in a week," is an oft-heard phrase, so exercise caution.
Come to Belize, and be aware of where you are and of your surroundings to ensure a wonderful—and safe—trip.
Con Murphy
Belize Insider